See How Culture and Technology Mixed at an Olympics Viewing Party
Comcast and the Brazilian Embassy in Washington, D.C., hosted a tech-oriented Summer Olympics viewing party that celebrated Brazilian and American cultures.
August 11, 2016
Comcast and its subsidiary NBCUniversal hosted a private viewing party for the 2016 Summer Olympics opening ceremony on Friday, when more than 700 people gathered at the Newseum to watch the event that took place at the Maracanã Stadium in Rio de Janeiro. Comcast, which has exclusive U.S. rights for the games on NBCUniversal channels, partnered with the Brazilian Embassy for the fete that represented both cultures with food, decor, and on-site activities for guests. 
Comcast enlisted Dufour & Company Productions to produce the event. The two companies had previously worked together in 2012 for London's Summer Olympics opening ceremony event at a British ambassador's residence, as well as in 2014 for a Winter Olympics party at the Newseum. With each party, the group sought to bring in elements of American culture and that of the games' host country.
But what separated the Comcast/Brazilian Embassy event from most other viewing parties was the focus on high technology. "[The Newseum] is really set for high-tech [events] with all the TVs and big screens," said Dufour & Company president and C.E.O. Philip Dufour. "It's wired for everything we need."
Those needs included moving projections from Quince Imaging on the outside of the building, virtual-reality stations that showcased cultural scenes in Rio, and the use of the lobby's 40- by 22-foot retractable screen as the main viewing avenue. Dufour's team worked with event designers at Design Foundry to create smaller lounge areas throughout the first floor and terrace. The TVs in each also aired the opening ceremony, and showed off Comcast's new 4K high-definition service and Xfinity's X1 experience that features voice-activated remote controls. 
In addition to watching the ceremony, guests could partake in sporty activations from Wow Entertainment including foosball, Pop-A-Shot basketball, and ping-pong. Dufour's team set up the latter on the second-level terrace, where Design Foundry recreated Rio's Copacabana beach complete with surfboard decor, beach chairs, umbrellas, and a caipirinha bar serving traditional and watermelon versions of the classic Brazilian cocktail. 
Wolfgang Puck Catering's menu, served via passed hors d'oeuvres as well as food stations, blended American and Brazilian dishes. Savory items included a variety of kabobs, French and yucca fries, mini-New England lobster rolls, shrimp empanadas, Wagyu hot dogs on a pretzel roll, and ceviche with shrimp and octopus. 
During commercial breaks of the broadcast, Comcast senior executive vice president and chief diversity officer David Cohen and Brazilian Embassy deputy chief of mission Andrew Bowen thanked guests for attending before attention turned back to the screens for the welcoming of the U.S. delegation of athletes.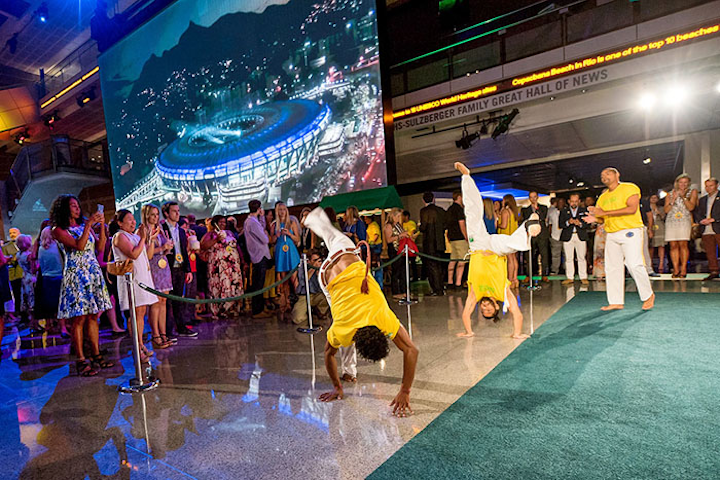 Photo: Tony Brown for BizBash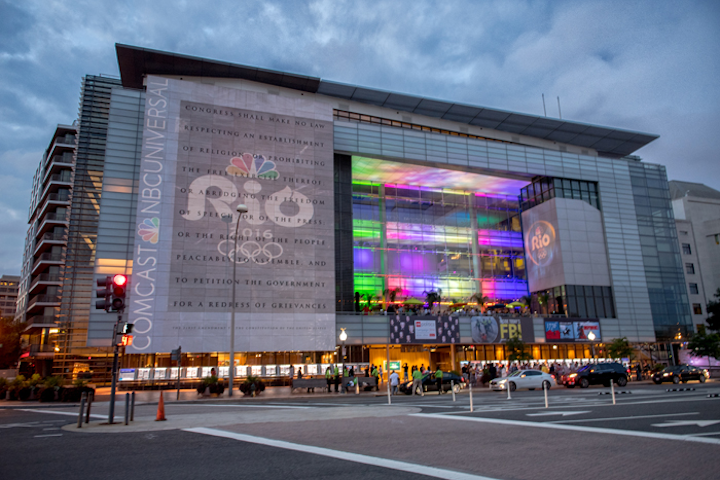 Photo: Daniel Swartz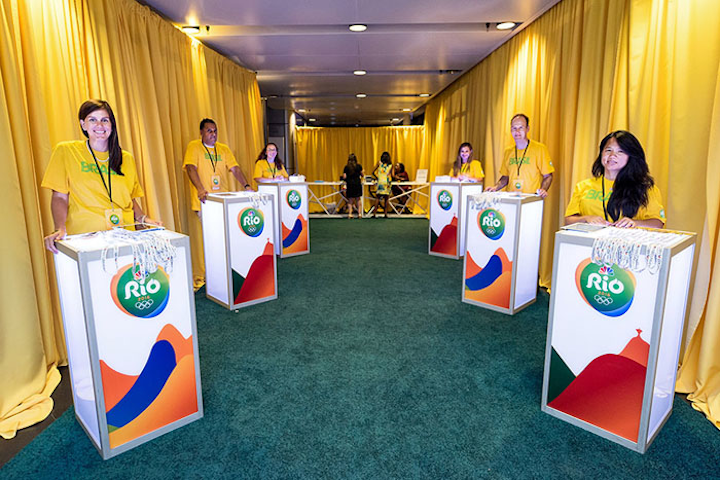 Photo: Tony Brown for BizBash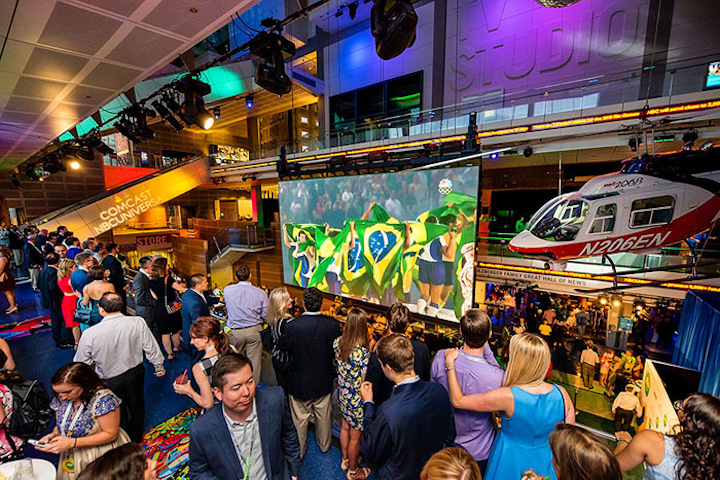 Photo: Tony Brown for BizBash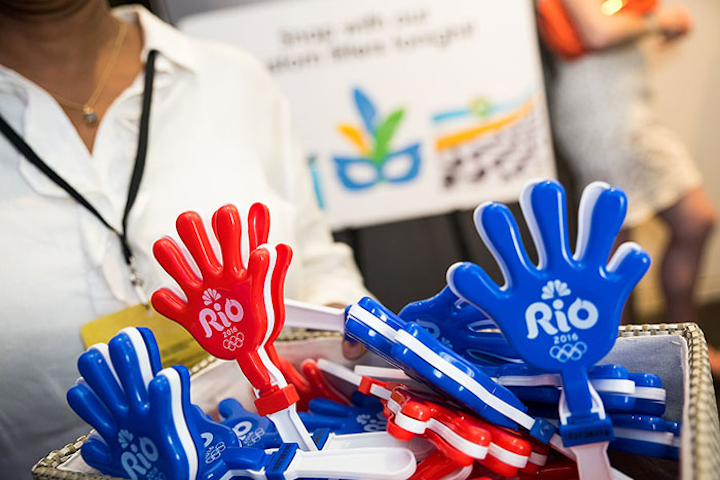 Photo: Tony Brown for BizBash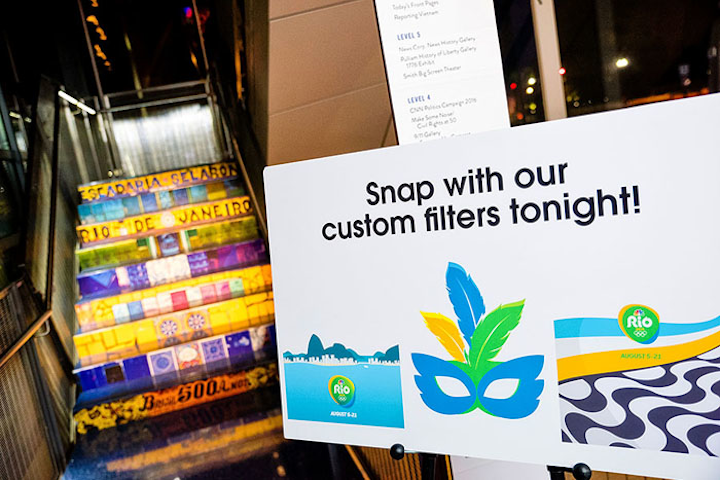 Photo: Tony Brown for BizBash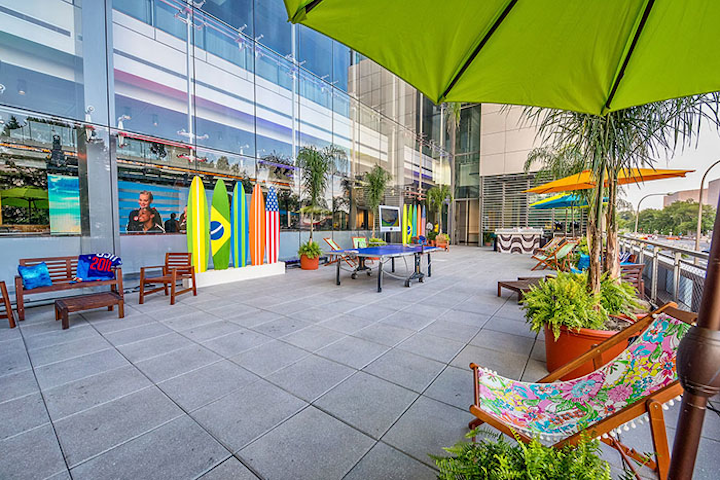 Photo: Tony Brown for BizBash
Photo: Tony Brown for BizBash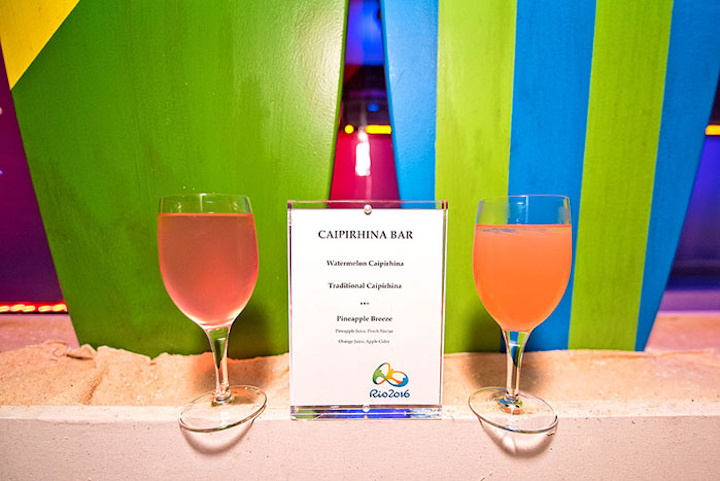 Photo: Tony Brown for BizBash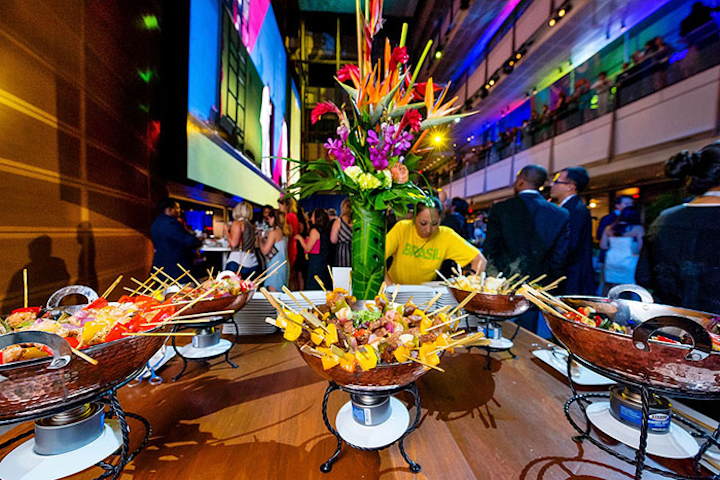 Photo: Tony Brown for BizBash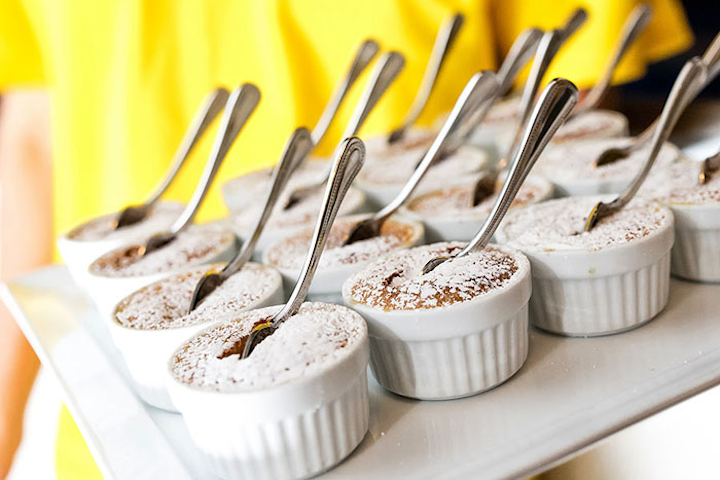 Photo: Tony Brown for BizBash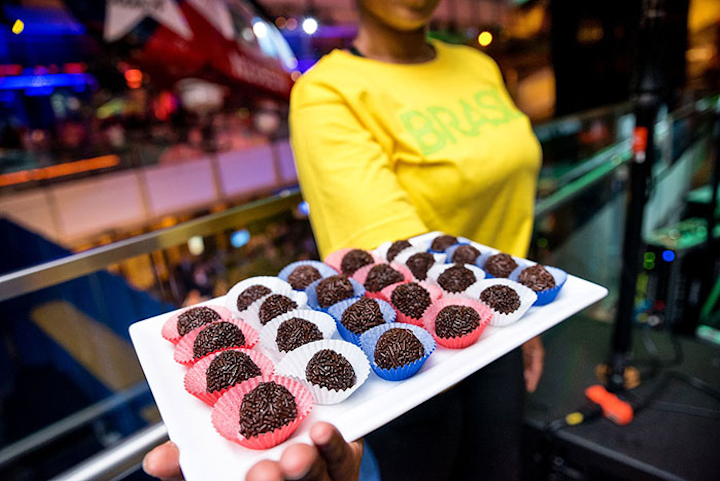 Photo: Tony Brown for BizBash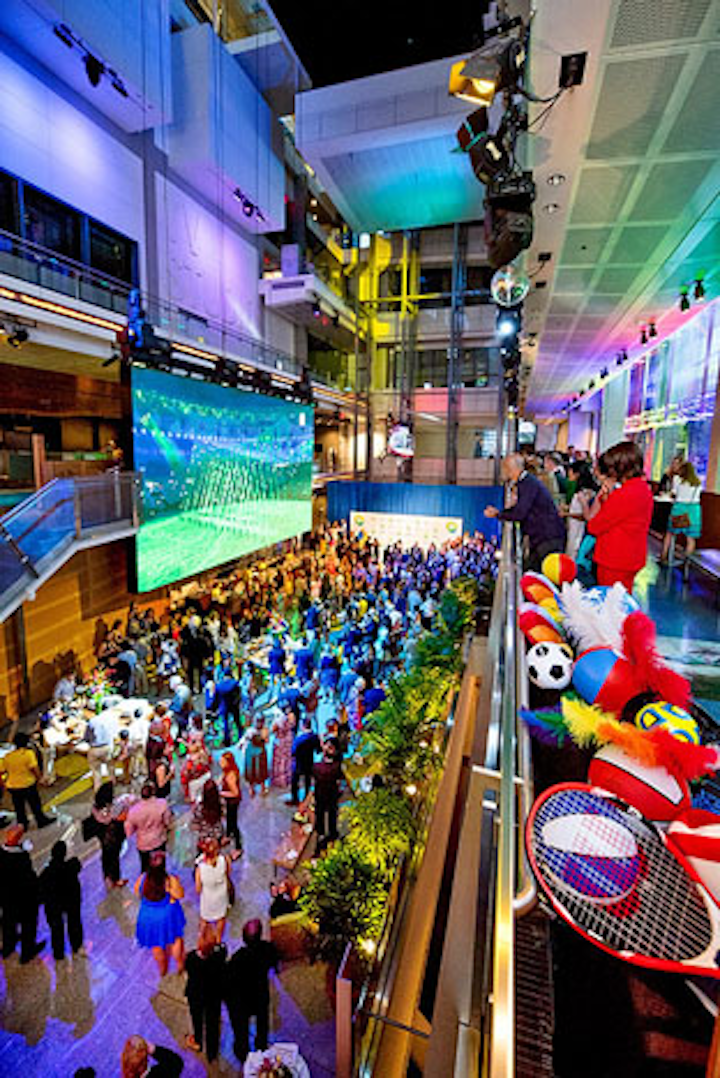 Photo: Tony Brown for Bizbash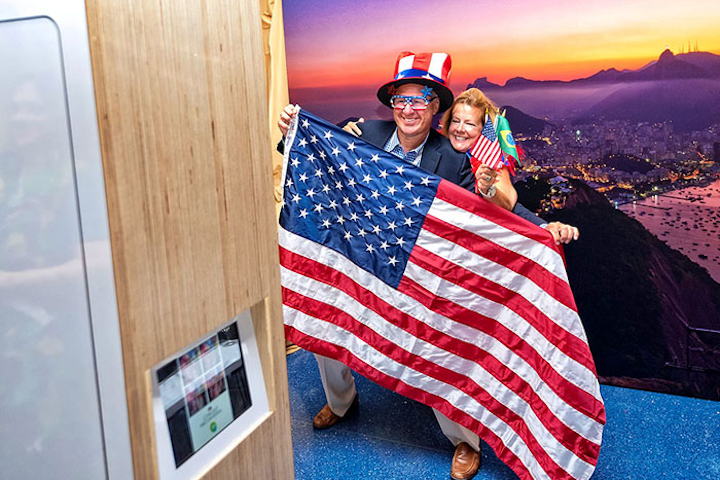 Photo: Tony Brown for BizBash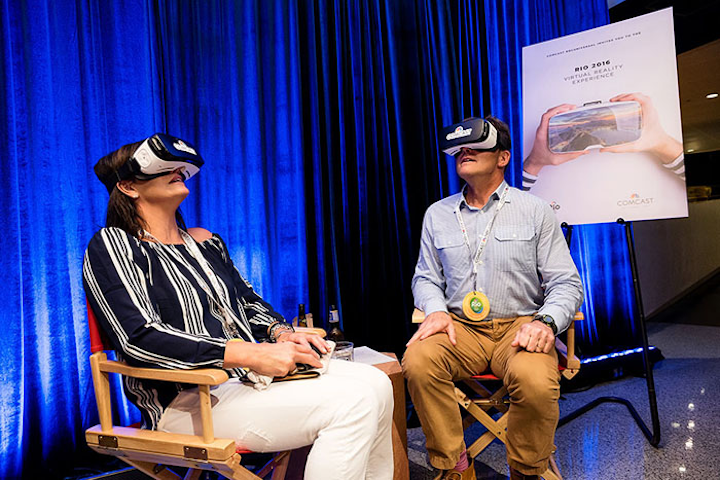 Photo: Tony Brown for BizBash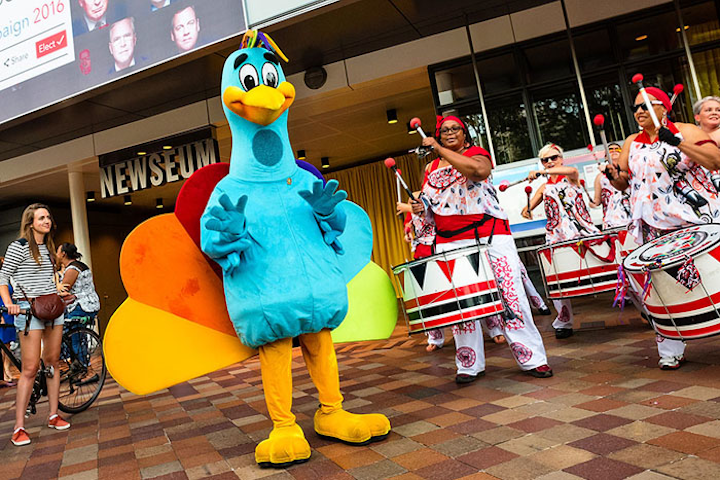 Photo: Tony Brown for BizBash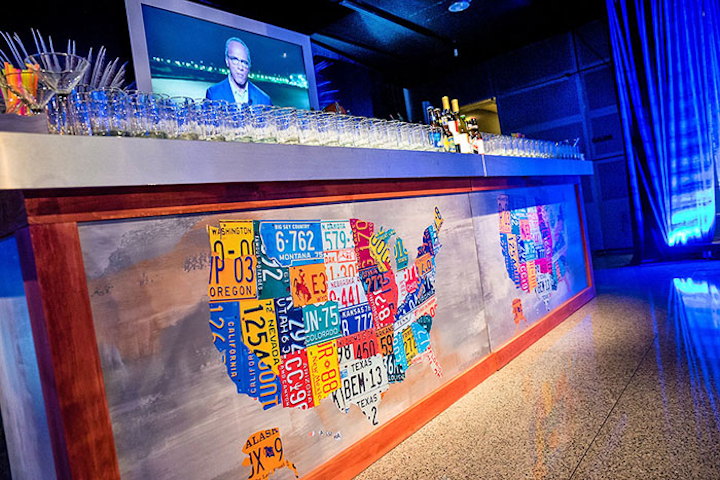 Photo: Tony Brown for BizBash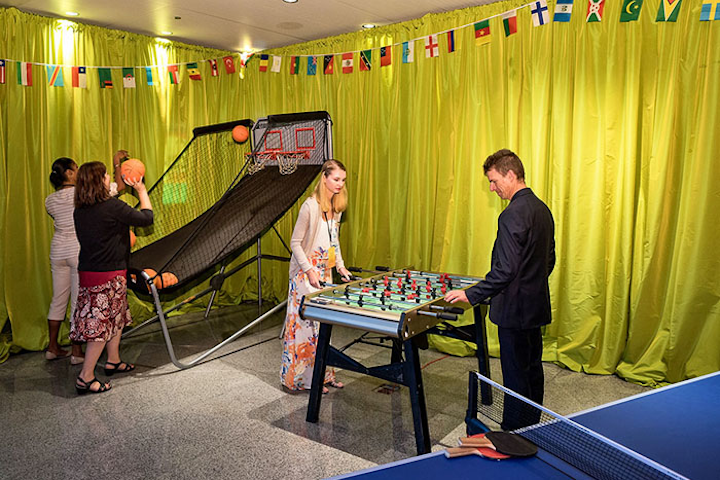 Photo: Tony Brown for BizBash
Featured Venues/Suppliers: