Why This Financial Summit Had Its Own Roller Coaster
David Stark Design created a Coney Island-inspired atmosphere for the ninth annual Global Volatility Summit.
April 3, 2018
A daylong conference about financial volatility doesn't typically feel like a day at the beach. But that's exactly the atmosphere Capstone Investment Advisors wanted to evoke with their recent Global Volatility Summit, held on March 14 at Pier 60 in New York. In an attempt to make the serious subject matter more interesting, organizers tapped longtime collaborators David Stark Design and Production to give the conference a Coney Island theme.
"This is a serious day for those in the financial sector," said Stark. "When seen through the lens of conceptual storytelling, though, the Global Volatility Summit shatters the image of the daylong business meeting, creating an atmosphere where information and networking hold hands with humor and art. You can explore this subject matter as a graph in a PowerPoint presentation, or you can experience it—we think it's more powerful for the guests to experience it."
Within the summit was a large area dubbed "Volatility Park." The unexpected, carnival-like space featured fake rides, amusements, and games of chance that became conceptual metaphors for the political and financial events that affect the world markets. Details included a fortune-teller machine that gave stock market predictions, a Skee-Ball set that referenced some of President Trump's policies, and a can-toss game that evoked a financial situation in Spain.
The centerpiece of the room was a miniature roller coaster dubbed the "Thundervix," which was constructed out of 3,500 rolls of coins. "The coins are actually an illusion," explained Stark. "The rolls have dowels inside of them that become the construction of the roller coaster, while just the ends of the rolls have coins in them to give the impression that they are full of change."
"When we invent new pieces like this, we go through a very rigorous process of testing materials and making mock-ups in our studio," he continued. "We want the finished sculpture to be utterly believable—not so crafts-y. The goal is to tell the story, of course, but to infuse it with magic simultaneously."
Stark and his team have been designing the Global Volatility Summit for the last nine years. The Capstone Investment Advisors team initially approached the New York-based design firm with a challenge: to shake up the traditional financial-world event and make it more engaging for attendees. In the past, conference themes have included a "Museum of Volatility"—inspired by the American Museum of Natural History—while another year evoked the aisles of a corner grocery store.
"These everyday portals become windows into a quite dense subject matter, but they reframe the issues in a down-to-earth way that makes a lasting impression on the guests," said Stark.
Here's a look at the art installations and tongue-in-cheek metaphors within the conference's Volatility Park.
Photo: Gustavo Campos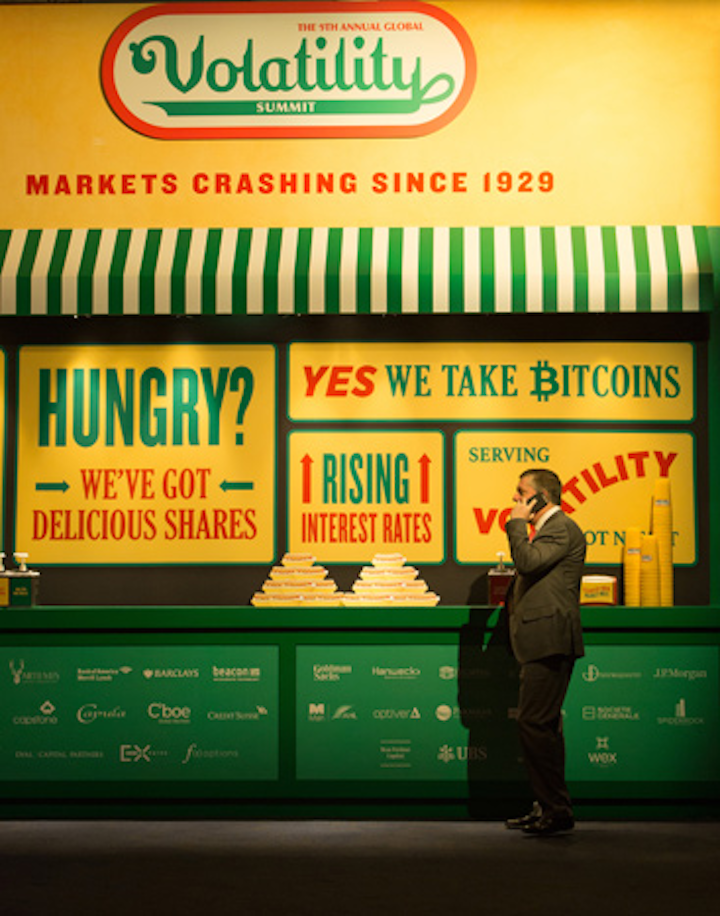 Photo: Gustavo Campos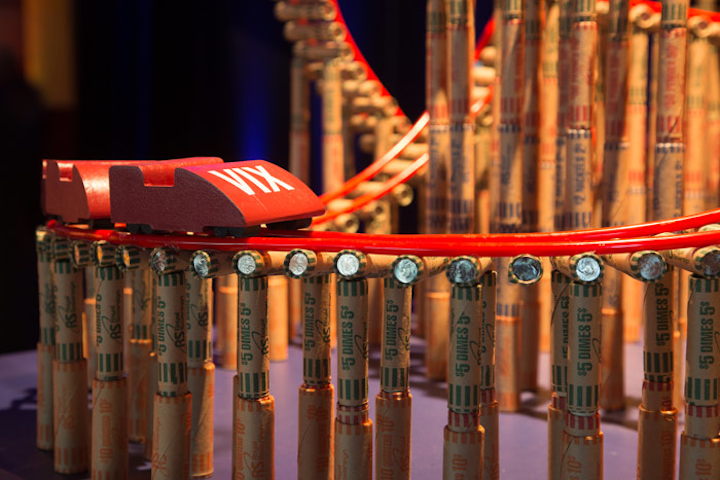 Photo: Gustavo Campos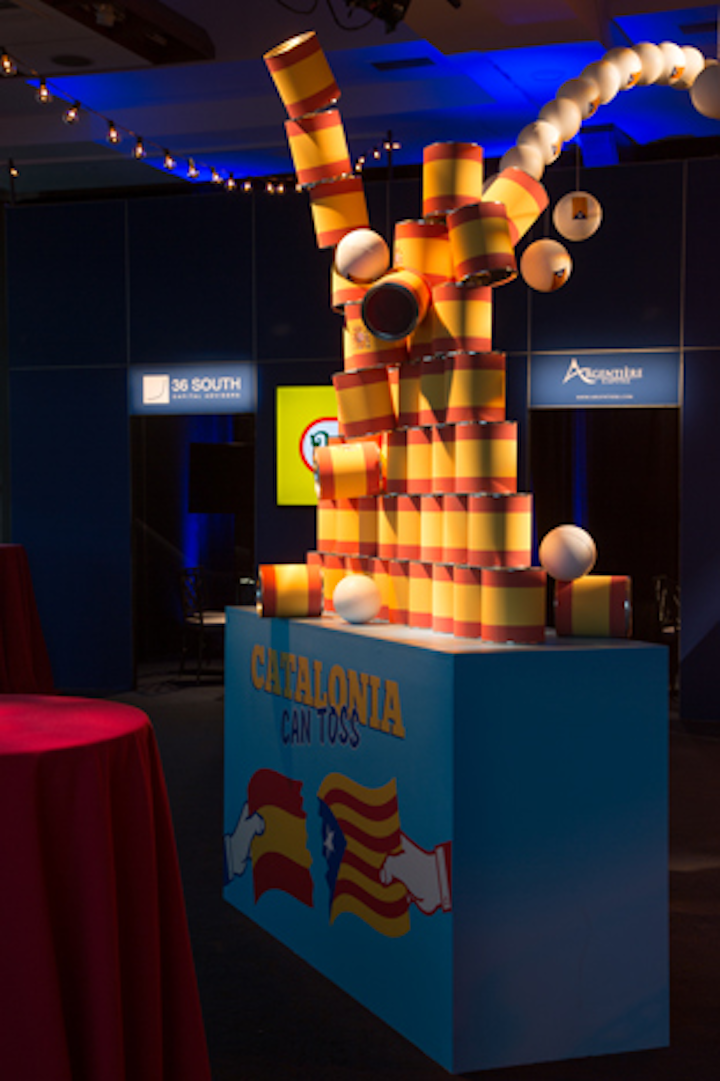 Photo: Gustavo Campos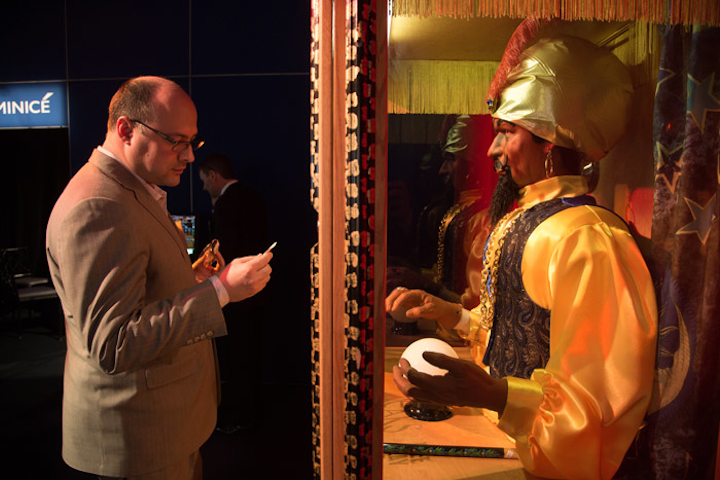 Photo: Gustavo Campos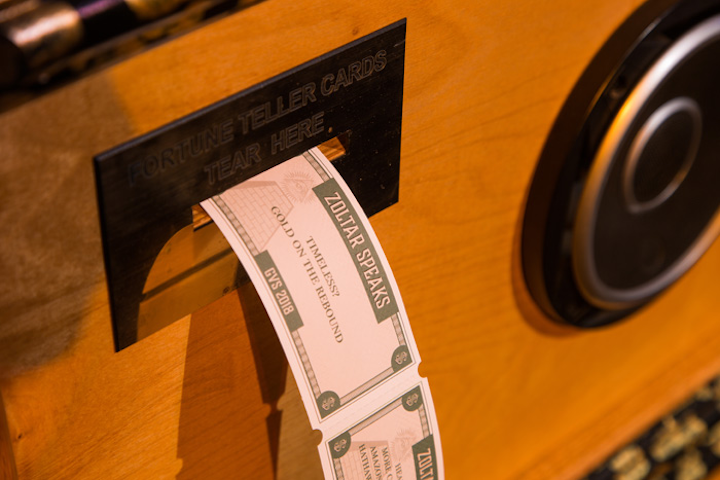 Photo: Gustavo Campos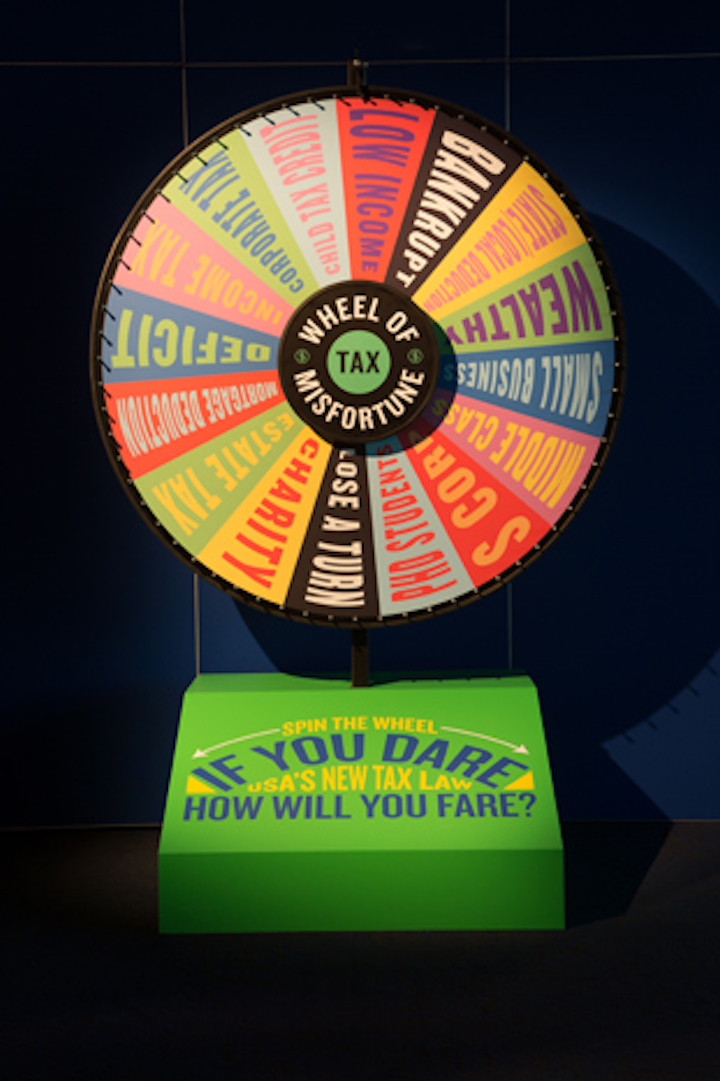 Photo: Gustavo Campos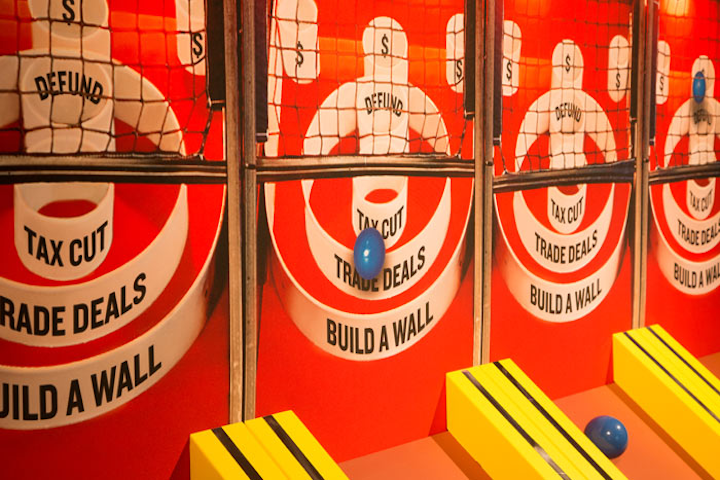 Photo: Gustavo Campos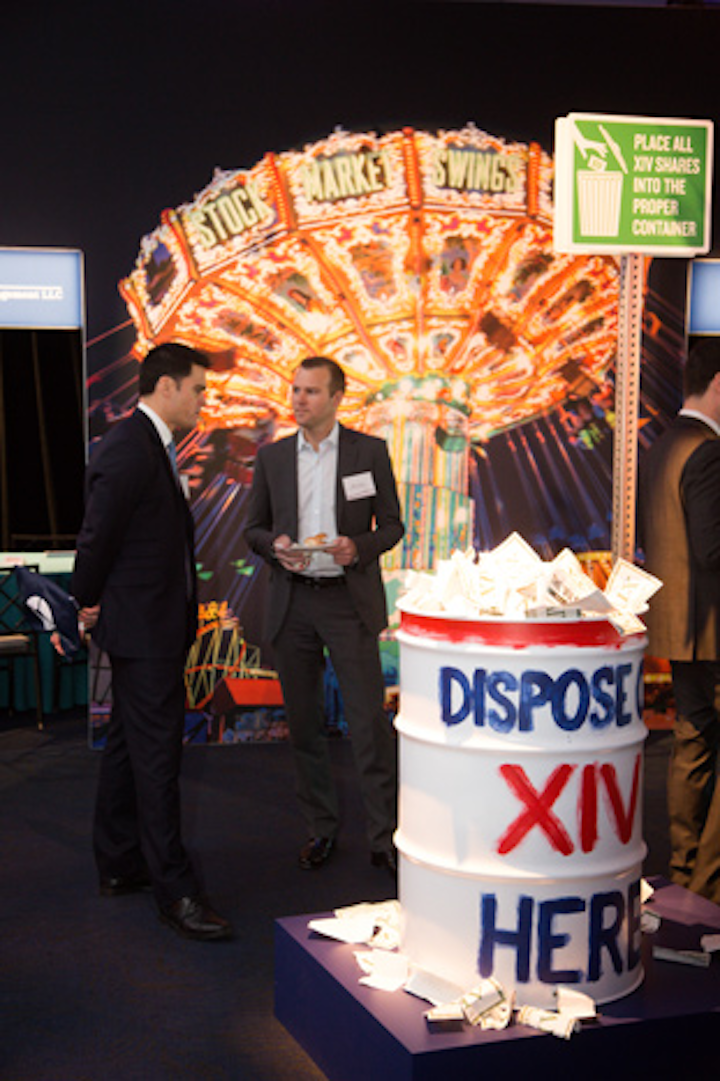 Photo: Gustavo Campos
Photo: Gustavo Campos
Featured Venues/Suppliers: