The Unique Way This Benefit Used Miles of Colorful Ribbons
For the 12th annual American Cancer Society Discovery Ball in Chicago, HMR Designs created an angular, web-like design made from ribbons attached to the ceiling.
May 15, 2018
For the American Cancer Society's 12th annual Discovery Ball, which took place on April 21 at the Swissȏtel Chicago, organizers took on an "Impact From Every Angle" theme. To reflect that, HMR Designs crafted a unique, angular design made from ribbons.
"We wanted to bring guests into an immersive environment that was essentially a faceted room created of millions of miles of ribbons," explained Rishi Patel, vice president of sales and design for HMR Designs. "Each table served as the base for full bolts of ribbon, which were all tied to over 125 points in the ceiling to create a web-like, angular design."
The team chose ribbons in cool tones to reflect the ballroom's lighting—which was designed by Frost—and match the evening's elegant ambiance. "As you shifted locations in the room, the angles of each ribbon would intersect with others to create an understated, yet over-exaggerated design," continued Patel.
The idea of colors and angles continued throughout the event, from the striped invitation and signage to the pattern tablecloths to the aerialist performers from Stage Factor.
The benefit, which drew about 800 people, featured ABC 7 Chicago's Tanja Babich as emcee, a performance by singer/songwriter Colbie Caillat, and a live auction. The evening raised $3 million, and sponsors included the Boeing Company, Optum, Salesforce, and Walgreens Boots Alliance.
Here's a look inside the evening's memorable design.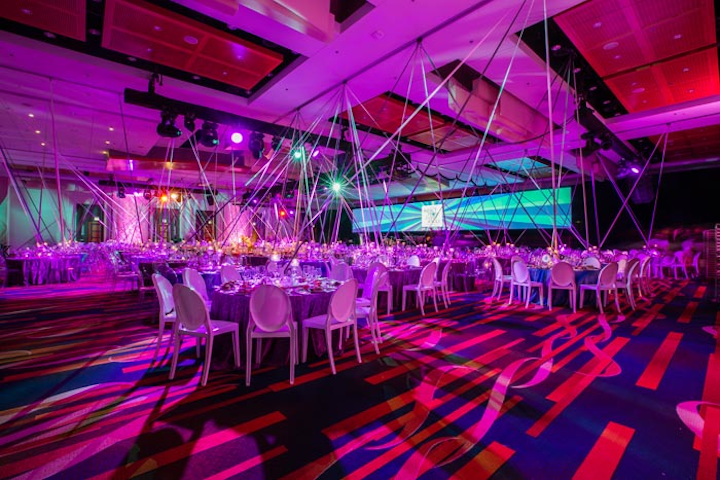 Photo: Francis Son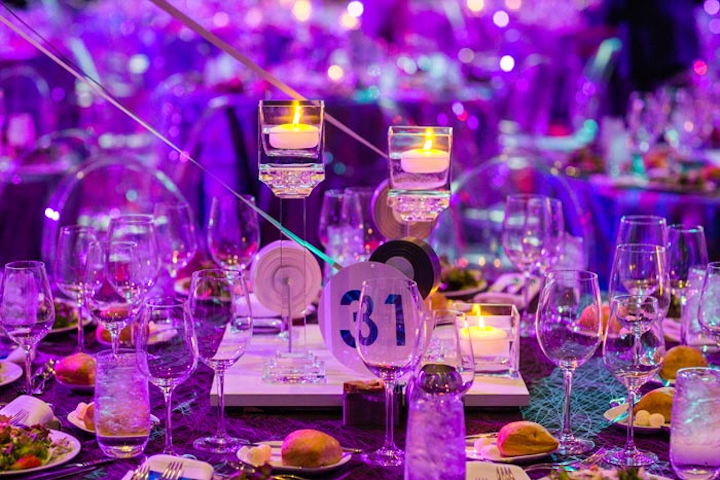 Photo: Francis Son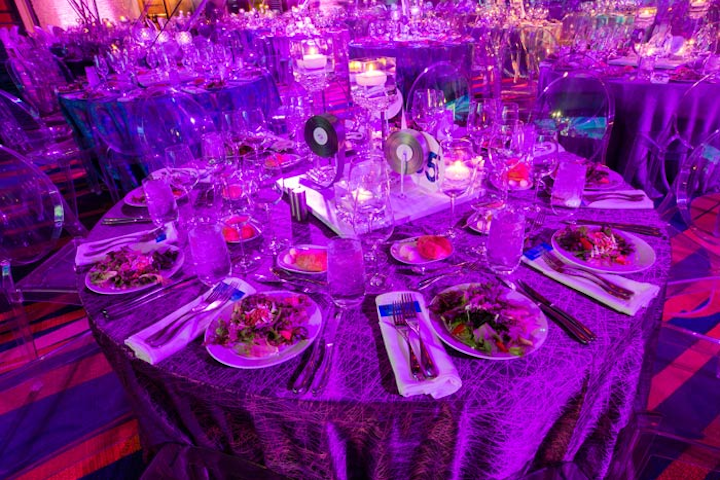 Photo: Francis Son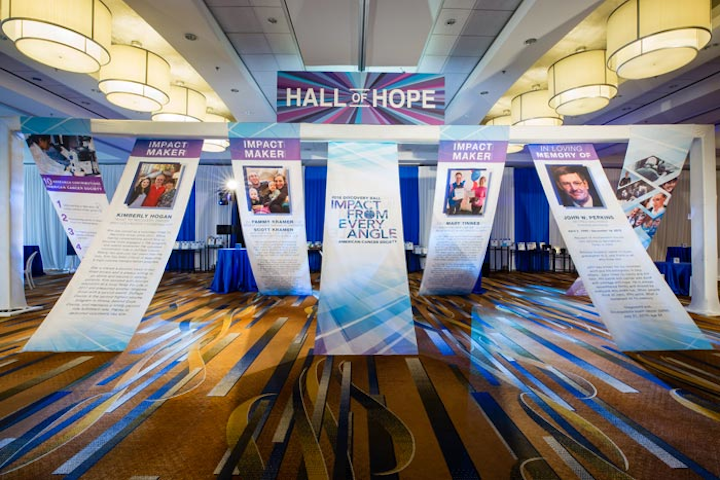 Photo: Francis Son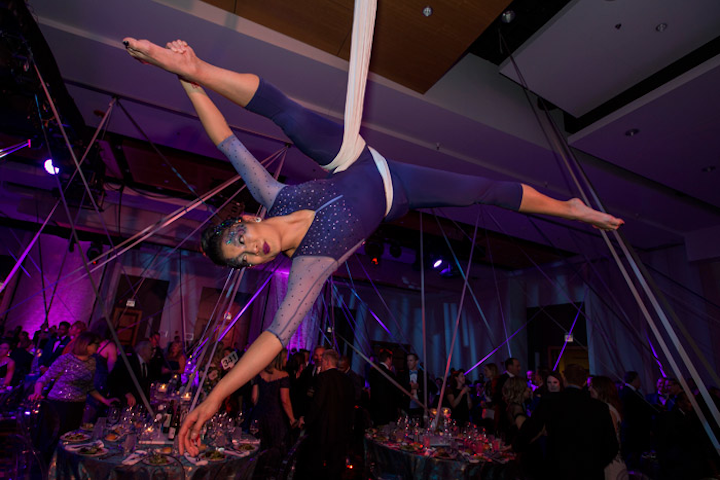 Photo: BB Photo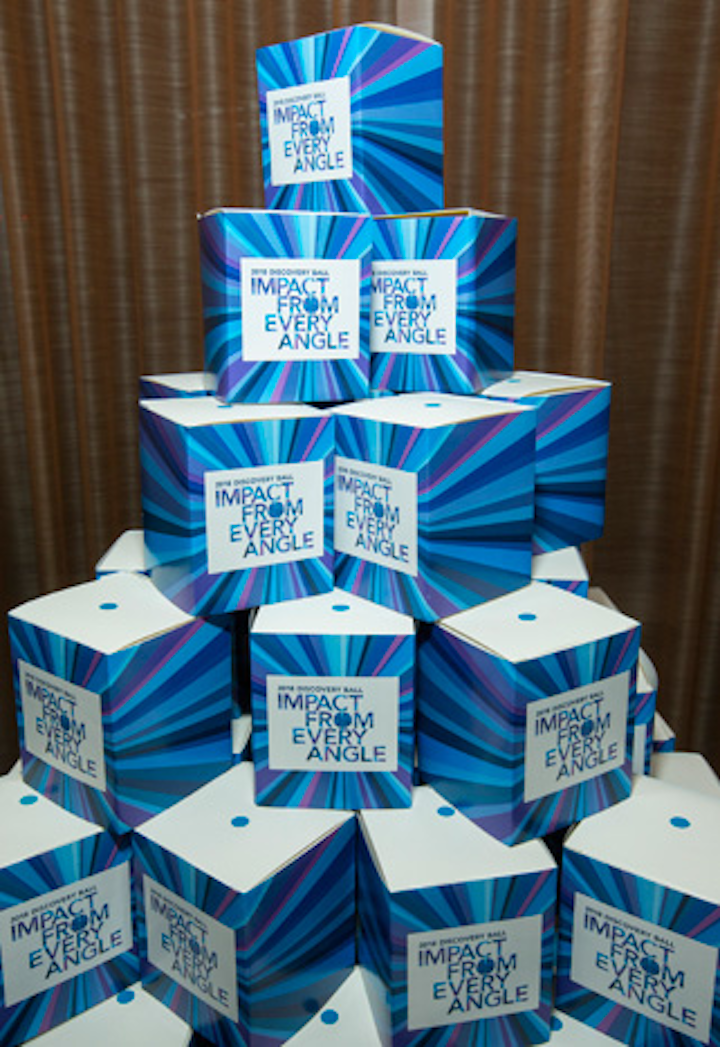 Photo: BB Photo
Featured Venues/Suppliers: