Strike a Pose: How FX Threw an Authentic 1980s Queer Ball
The network celebrated the premiere of its new 1980s dance musical drama series Pose by hosting an authentic ball in a former Harlem church.
June 11, 2018
Pose, a new FX series about the queer ballroom world of New York in the 1980s, has already made television history in a number of ways. Along with being the first scripted series on a major television network to focus on the lives of members of the queer ball community, the show—which was co-created by Ryan Murphy, Brad Falchuk, and Steven Canals—has the largest number of transgender actors ever in series regular roles and features the largest recurring cast of L.G.B.T.Q. actors for a scripted series.
To celebrate these achievements, FX paid tribute to the ball community and brought the show's aesthetic to life with a live ball and interactive vignettes. The network partnered with BMF Media to produce and design the event at Harlem Parish—a former church turned cultural center—on June 2, a day before the series premiere.
"To be one of the first scripted TV series to feature such a large cast of transgender actors in regular roles is really groundbreaking," said Kenya Hardaway, senior vice president of integrated promotions at FX Networks. "We wanted to make sure we made every effort we could to embrace this community and give them as exciting an event as we could. We wanted this event to feel authentic. It was about celebrating what they created, honoring it, and respecting it."
To deliver attendees a genuine ball, FX worked with ballroom icon Jack Mizrahi and Twiggy Pucci Garcon (also a consultant on the show and ballroom legend) to curate the performances and panel of judges, which consisted of numerous ballroom pioneers. The ball took place in front of a trophy stage decked out in gold streamers, which was a recreation of the stage from the show—and inspired by stages at 1980s balls.
FX also chose to hold the event uptown for a reason. "Being in Harlem was important to us, because the ball culture was really rooted in Harlem," said Hardaway. "We wanted to make sure we held the event in a place where ball culture really began. We felt we could really bring something special there."
Attendees—who included the show's cast, influencers, and media—were handed branded pink fans when they entered the venue, which was lighted in a pink and purple color palette. The space's interior perimeter was lined with interactive vignettes and bars that honored the L.G.B.T.Q. community. 
Stations included a makeup vanity boudoir, a neon library, and a glow stick photo booth. Nostalgic props such as records, magazines, and clothes were also showcased inside the venue. 
The show's digital campaign was brought to life at the #Pose4Love activation, where attendees could watch recorded messages of positivity from the cast and write their own messages of encouragement, which will be shared with members of L.G.B.T.Q. organizations and partners.
"We wanted to make sure that throughout the event we had touch points where people could take a moment and dig into the history of the community, and appreciate some of the origins of the things we were celebrating," said Hardaway. "For the #Pose4Love activation, we felt it was important to give people the opportunity to pass messages on to someone who might be struggling." 
Here's a look at how FX celebrated the Pose premiere. 
Photo: Sean Smith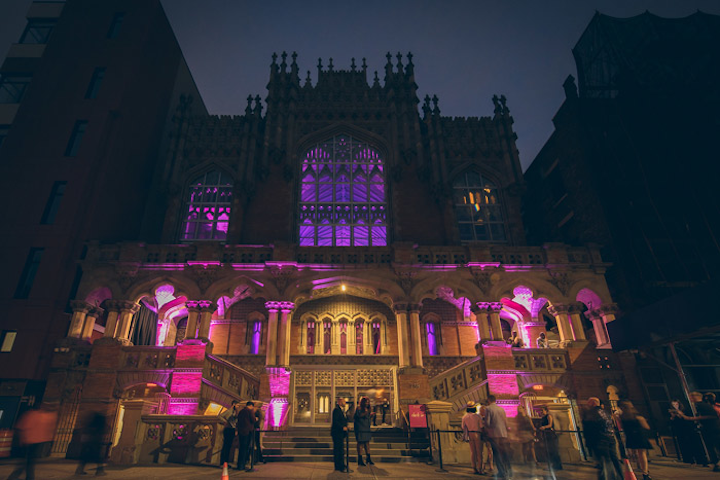 Photo: Sean Smith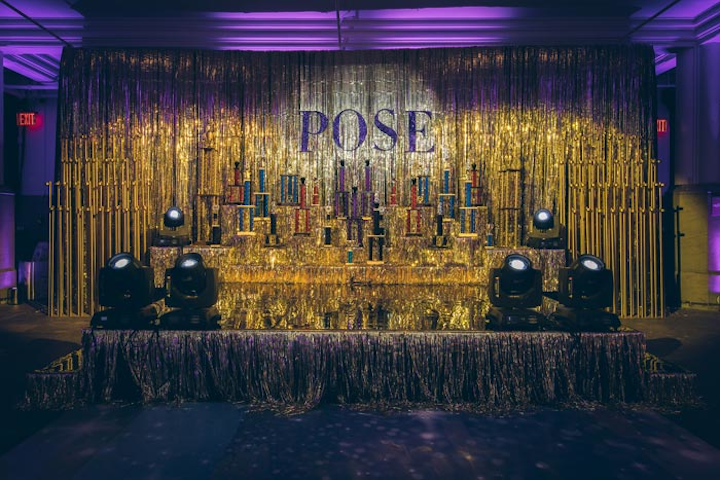 Photo: Sean Smith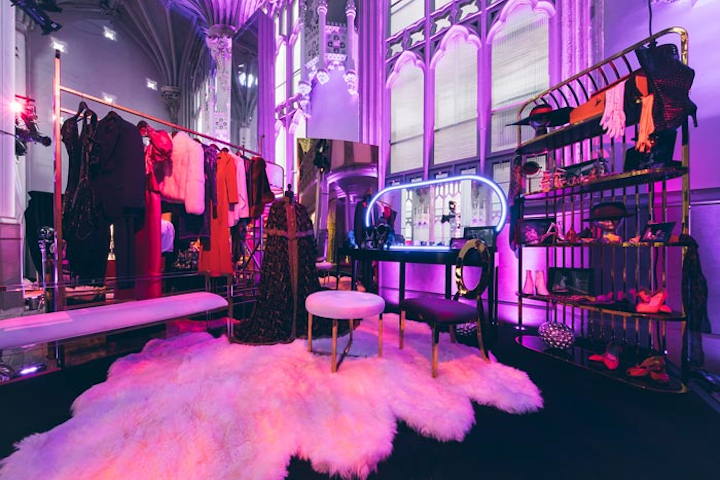 Photo: Sean Smith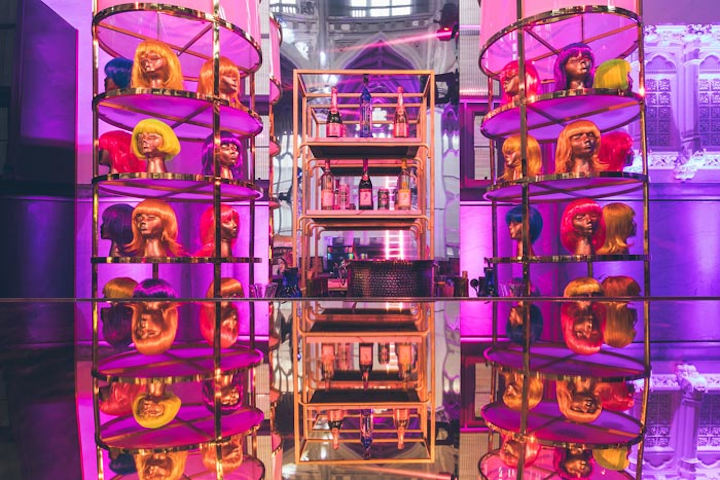 Photo: Sean Smith
Photo: Sean Smith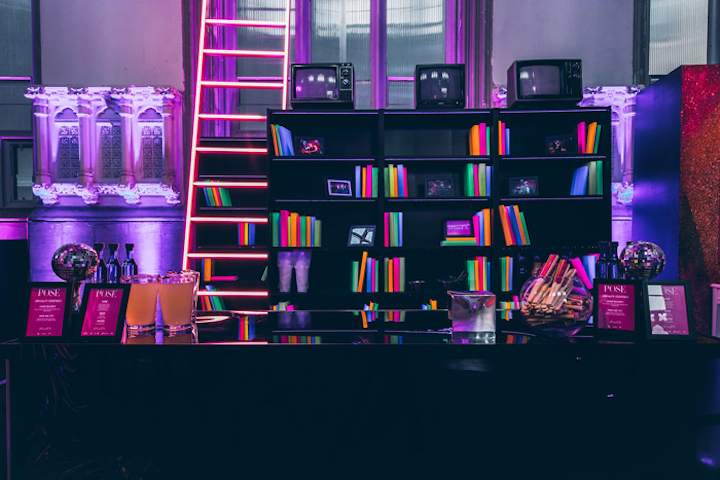 Photo: Sean Smith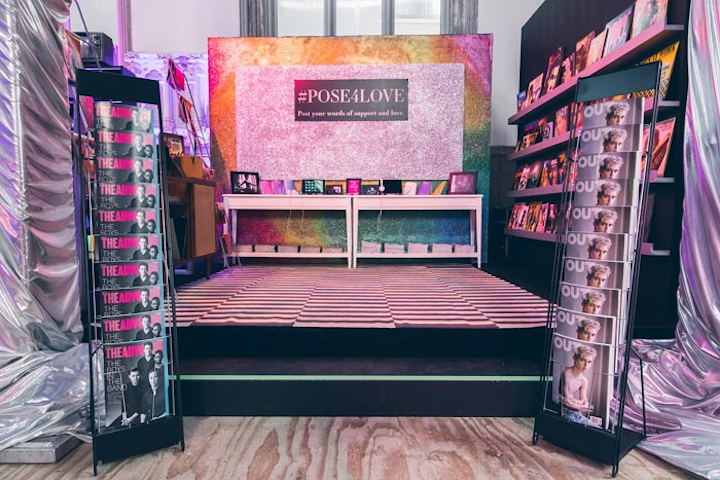 Photo: Sean Smith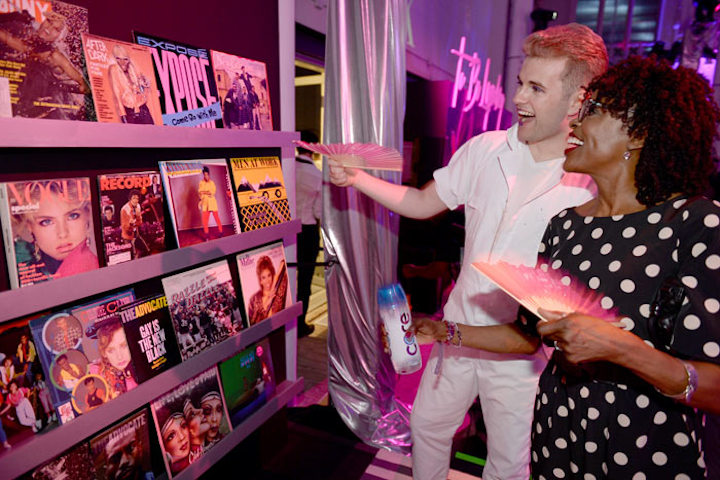 Photo: Andrew Toth/Getty Images for FX Networks
Photo: Andrew Toth/Getty Images for FX Networks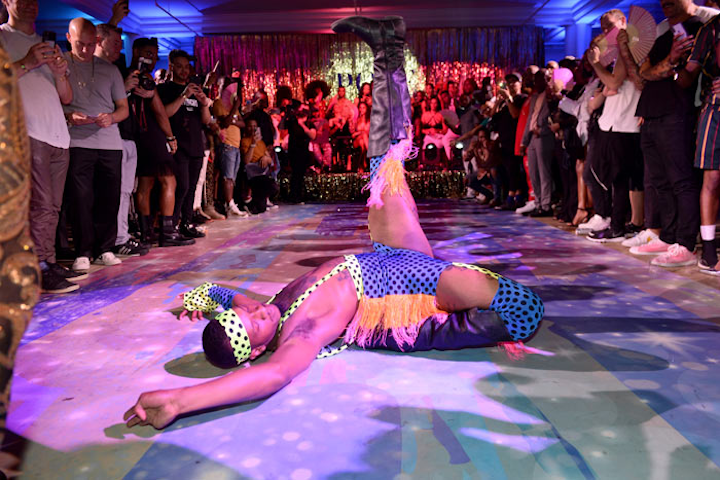 Photo: Andrew Toth/Getty Images for FX Networks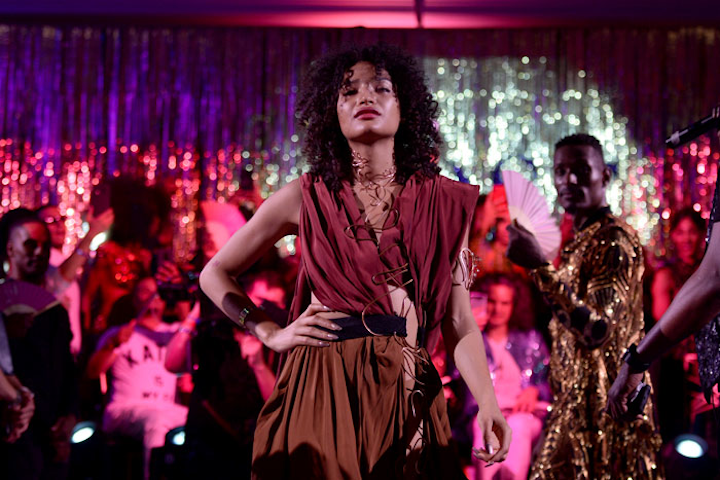 Photo: Andrew Toth/Getty Images for FX Networks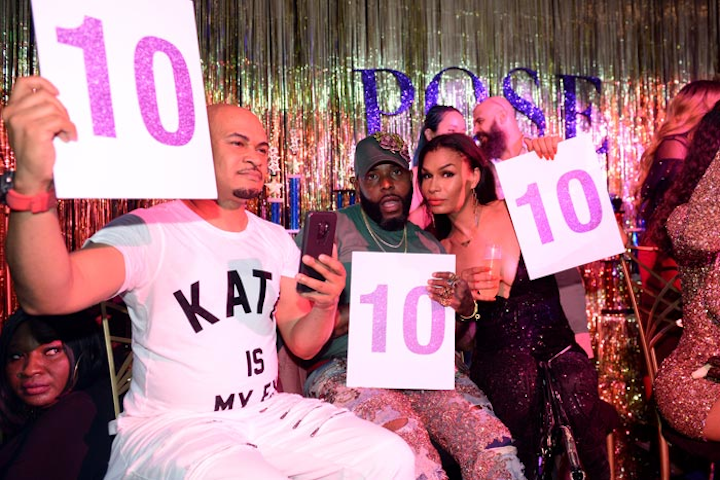 Photo: Andrew Toth/Getty Images for FX Networks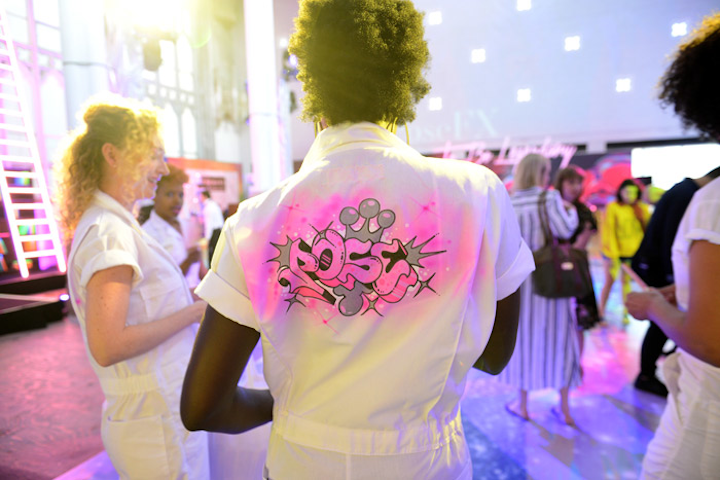 Photo: Andrew Toth/Getty Images for FX Networks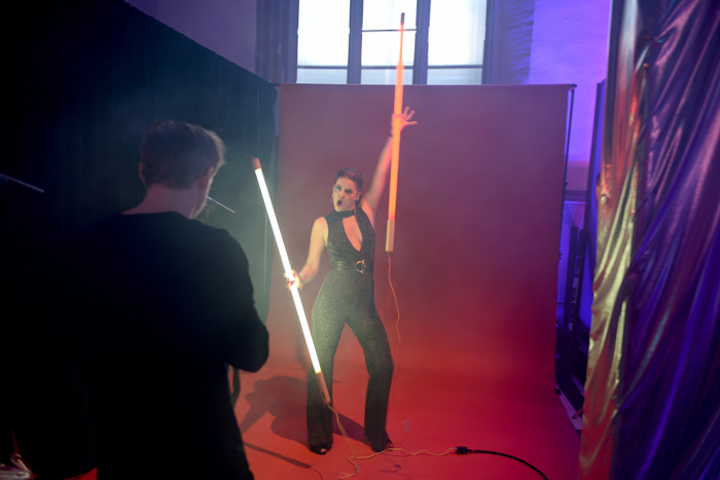 Photo: Andrew Toth/Getty Images for FX Networks
Featured Venues/Suppliers: