How This Art Gala Turned an Underground Parking Garage Into a Glamorous Dinner Space
The Museum of Contemporary Art Chicago's ArtEdge Gala celebrated the new exhibition "Virgil Abloh: Figures of Speech."
July 9, 2019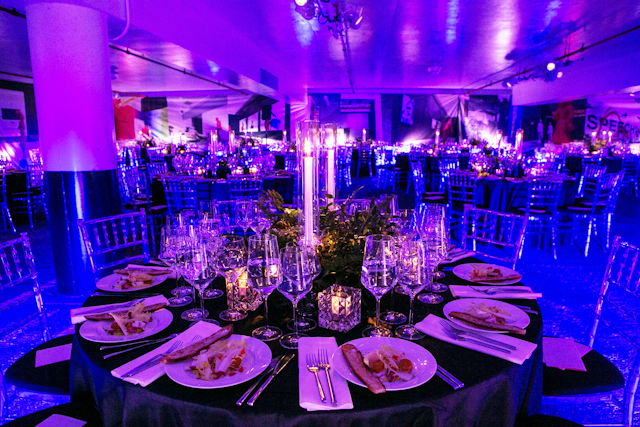 Gala organizers contrasted the gritty parking garage venue with glamorous tabletops.Photo: Jeremy LawsonCHICAGO—The highly anticipated exhibition "Virgil Abloh: Figures of Speech" is headlining at the Museum of Contemporary Art Chicago through September 22. Michael Darling, the museum's James W. Alsdorf Chief Curator, takes viewers through the 20-year journey of Abloh's unconventional career as a creative collaborator for Kanye West, the launch of his Milan-based streetwear brand Off-White, and finally, his appointment as artistic director of menswear for Louis Vuitton. The museum honors the designer at its splashy ArtEdge gala on June 8.
"Virgil Abloh provided us with a very clean and minimal approach to the event based on the industrial, utilitarian language he uses in his designs," said Hillary Hanas, the museum's director of development events. "We picked up on the orange and white grid design he made for the exhibition to use in our invitations and marketing. He was instrumental in helping to create an event that celebrated the exhibition."
As guests arrived through the museum's loading dock, they could pin their avant-garde ball gowns and lapels with their choice of Abloh-designed keepsake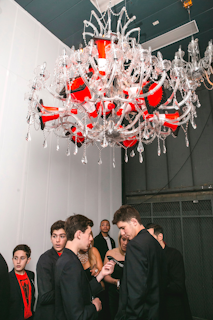 A freight elevator, decked out with grand chandeliers strewn with orange and white traffic cones, took guests to pre-dinner cocktails.Photo: Jeremy Lawsonbadges, dubbed "Purist" or "Tourist," a homage to the designer's obsession with labels. Partygoers had their first glimpse of the urban ruins theme as they posed for pictures in front of a colorful orange and white checkered backdrop that featured a graffiti-style grim reaper. Guests then piled into the freight elevator that was decked out with grand chandeliers strewn with orange and white traffic cones, which took them to a cocktail party on the second floor's Kovler Atrium.
More than 650 guests attended the $2,500-a-head gala sponsored by Louis Vuitton. Co-chaired by Dr. Julius Few, D'Rita and Robbie Robinson, and Mary Ann and Ben Weprin, the event attracted internationally-known attendees. Artist Takashi Murakami (who had his own retrospective "The Octopus Eats Its Own Leg" at the museum in 2017), actor Joel Edgerton and girlfriend Vogue Australia fashion director Christine Centenera, and Chance the Rapper all got their first look at Abloh's highly anticipated mid-career retrospective on the fourth floor. The showing encompasses seven sections: "Early Work," "Fashion," "Music," "Intermezzo," "Black Gaze," "Design," and "The End." Gala guests weren't the only ones with an elevated sense of style. The security guards became walking pieces of art with their limited-edition Nike Air Force 1 '07 Virgil Abloh x MCA "Flooded Blue" sneakers given to them by the designer.
The museum's underground concrete parking garage saw the biggest metamorphosis of the night giving guests a transformative escape from the clean lines of the museum. "We directly applied Virgil's concept of deconstructing something to give it new life in our decision to transform our concrete parking garage for the main dinner event, something that has never been done before in the MCA's history," Hanas said. "We had been interested in using the parking garage for a while, and were thrilled to find the perfect event."
Taking over multiple levels, the entire space was enveloped in an immersive installation of floor-to-ceiling images of Abloh's work of exhibit plans and renderings. Frost Lighting filled the room in moody hues that glowed in blue and purple tones. Planners wanted to make sure that guests felt as if they were actually dining in the exhibition. The garage's existing "Exit" and "Caution" signage played up to the theme's gritty vibe, as did the low-hanging overhead clearance height signs. "We still wanted to maintain the rawness of the space, so we left part of the structure visible so you could still tell that you were in a garage," added Hanas.
The museum enlisted help from HMR Designs to work within the tricky space, whose challenges included slanted ceilings, pipes, and angled walls. Hanas noted that planners had to consider various sizes and shapes of tables to accommodate more than 600 guests.
MCA Catering presented a three-course dinner of Belgian endive salad with chilled lobster, along with artisanal breads from James Beard Baker of the Year Greg Wade, and an entrée of beef short ribs at tables accented with simple centerpieces of greenery and plenty of candlelight. Macaroons were rendered in Abloh's signature Pantone 021 C (orange) and white. After dinner, guests returned to the fourth floor for a dessert reception and concert by English singer-songwriter Dev Hynes. The Blood Orange artist, who did a live set at an all-white piano and stage, has been a major collaborator of Abloh.
To coincide with the exhibit, Abloh's Chicago takeover also includes the NikeLab Chicago Re-Creation Center c/o Virgil Abloh, which will run through July 28, and the massive neon orange Louis Vuitton "Chicago Residency" pop-up shop (a first for the luxury brand) that showcased his men's fall/winter collection through July 7 in the West Loop.
The gala raised more than $2 million to bring a platform, workshop, laboratory, and performance space for Chicago teens who the museum hopes to attract with the exhibit. "Figures of Speech" will travel to the High Museum of Art in Atlanta later this year and then to the Institute of Contemporary Art in Boston and the Brooklyn Museum in 2020.
See below for more images from the event.

VENDORS for 2019 ARTEDGE GALA:
Decor, Design, Floral: HMR Designs
Venue, Catering: Museum of Contemporary Art Chicago
PR: The Silverman Group Inc.
Audiovisual Production, Lighting, Staging: Frost Chicago
Printing: Normal
Rentals: Hall's Rental
Linens: BBJ Linen
Green Screen: Incompiuto
Security: Securitas
Tenting: Pro Em
Valet: V.I.P. Valet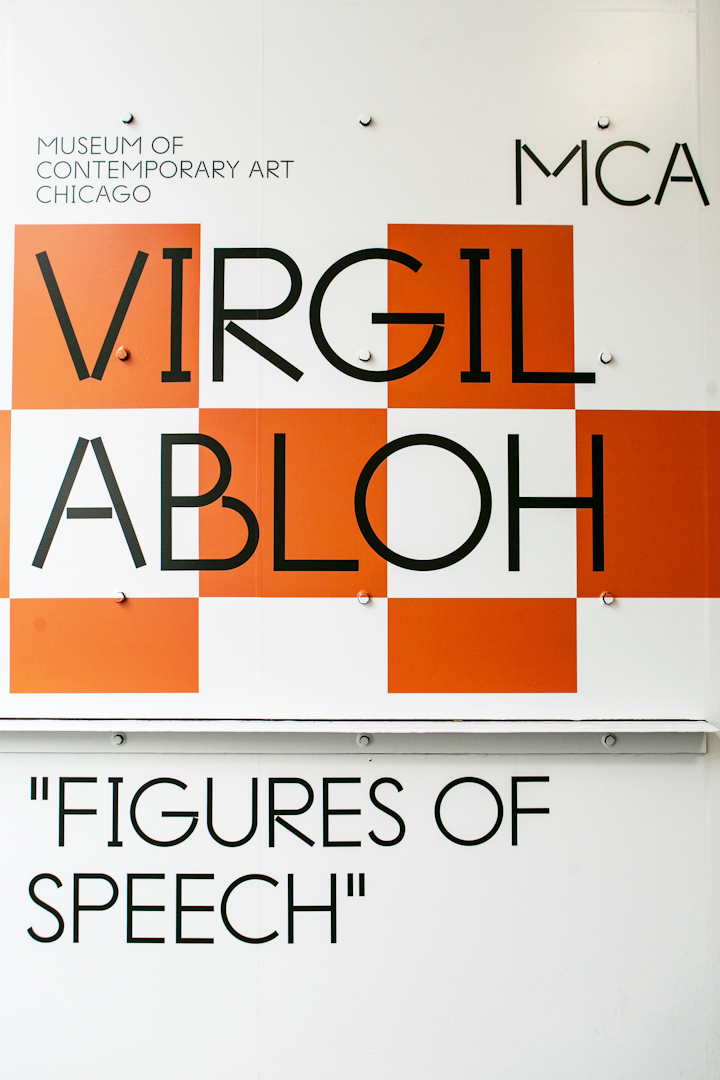 Photo: Jeremy Lawson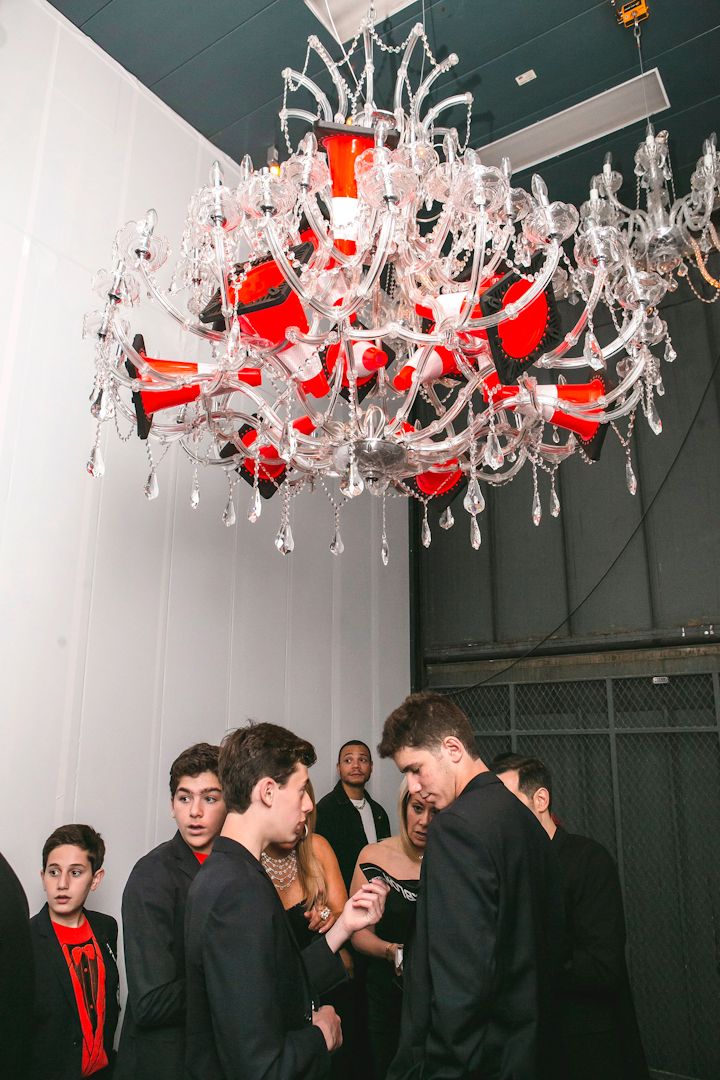 Photo: Jeremy Lawson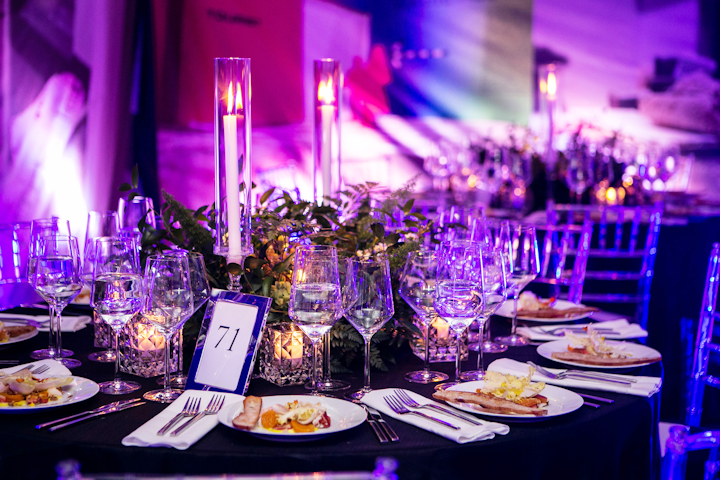 Photo: Jeremy Lawson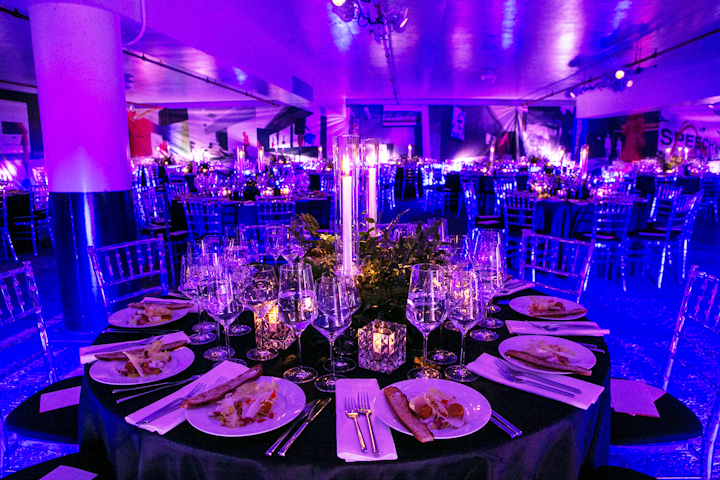 Photo: Jeremy Lawson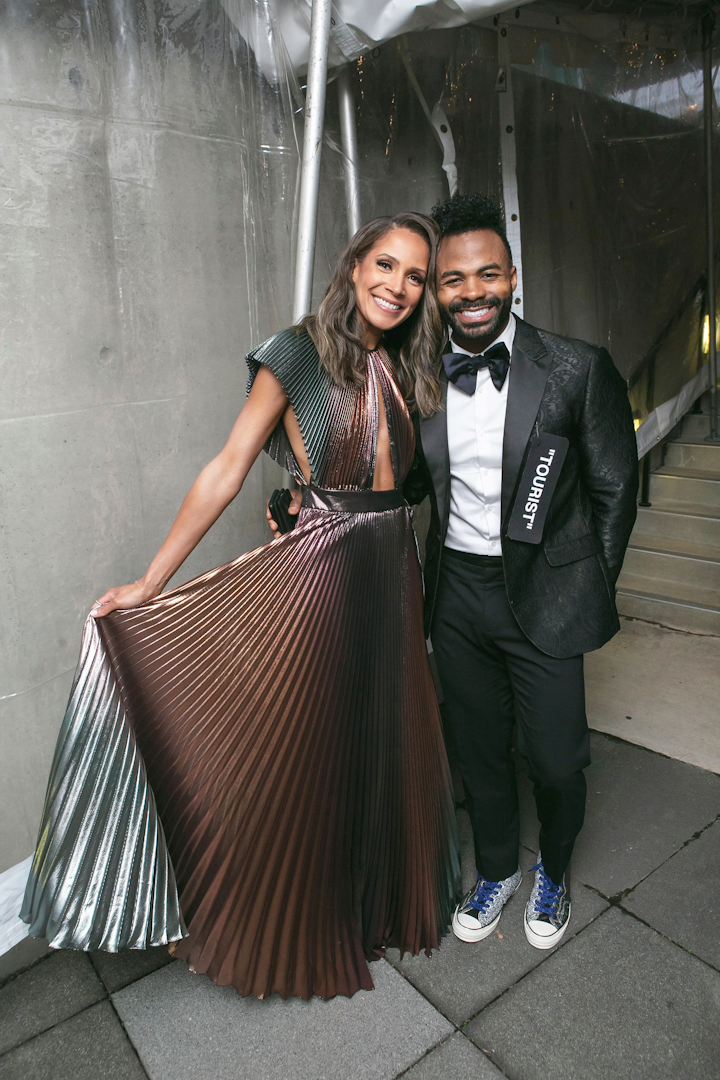 Photo: Jeremy Lawson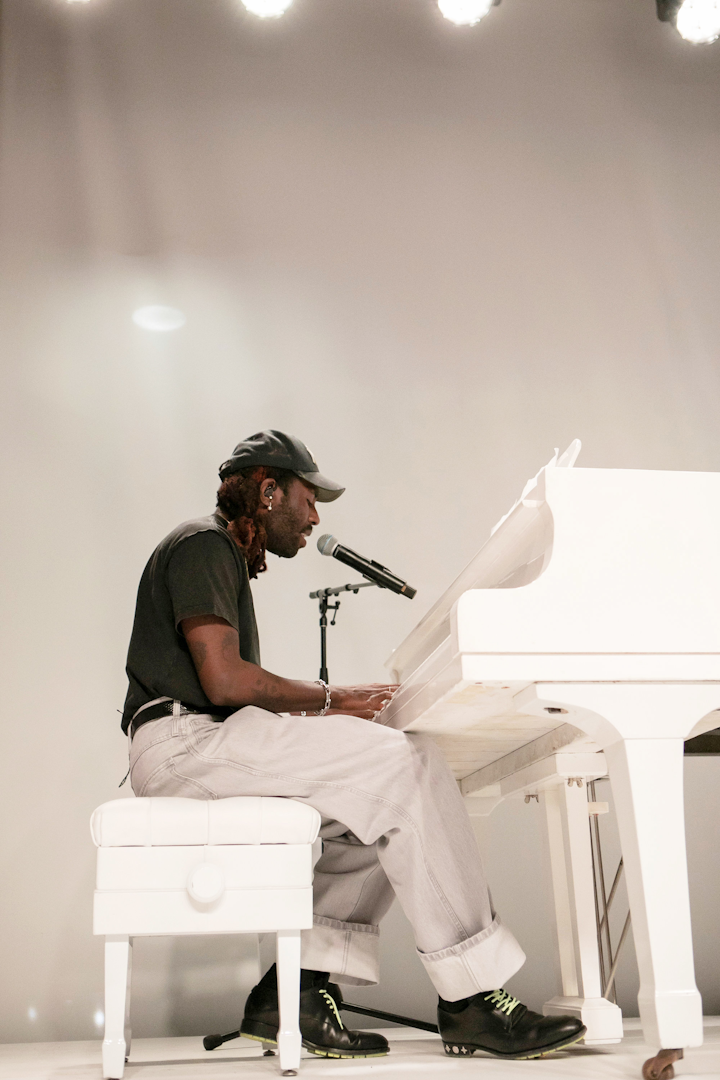 Photo: Jeremy Lawson