Prehistoric Party: How the Smithsonian Celebrated Its Renovated Fossil Hall
Catering, projections, and decor brought guests at two major events into the age of the dinosaurs.
August 21, 2019
Vivid projections and a printed mural transformed the rotunda space, recalling an ancient ecosystem. They framed a doorway and balcony from which speakers addressed the guests.Photo: Juan Carlos BricenoWASHINGTON—The "Nation's T. rex" is back on display in Washington: The Smithsonian National Museum of Natural History's beloved fossil hall reopened this June after a five-year, $110 million renovation. Before museumgoers lined up to see the David H. Koch Hall of Fossils—Deep Time, the Smithsonian hosted two evenings of celebrations for the big opening.
The Smithsonian National Museum of Natural History's rotunda transformed into a jungle for a private donor dinner for 135 guests and then a grand opening cocktail reception for 600 guests, complete with tropical greenery and projections with swooping pterodactyls. "There was a gigantic printed piece of fabric that featured one of the murals from the actual fossil hall that shows a carboniferous forest. The idea was to try to make you feel like you were in that forest on both of the nights," explained Tina Karl, the museum's director of special events.
What to serve at a dino-theme party? Occasions Caterers found a way to play with the prehistoric theme in an elegant way. Example: dishes like bone marrow and cauliflower and white truffle pots de crème in a buffet station called "Ancient Grains, Bones and Skeletons."
"We worked closely with the event team at the Natural History Museum to avoid clichés and focus on science and education," Occasions Caterers co-founder and creative director Eric Michael explained. "We went into the project knowing that we wanted to create a sophisticated experience for guests and not a cartoonish one."
Before the curtain opened to reveal the fossil hall, guests at the cocktail reception explored the first floor of the museum in stations that played with extinct creatures' diets. "We had a great time researching and crafting dining experiences which were relevant to the exhibition. Having herbivore and carnivore stations seemed a natural," Michael said. The seated dinner's menu reflected that research too. "We also created a plated first course which reflected the grazing diet of forest-dwelling dinosaurs," he said.
Occasions Caterers' creativity inspired desserts like a "Woolly Mammoth Shaved Ice Station" and a "La Brea Tar Pit" with a vat of molten bittersweet Belgian chocolate and brownie bites for dipping. Another interactive dessert wowed during the seated dinner. "We created an interactive dessert for the gala dinner which allowed guests to play the role of an archeologist and 'discover' an ammonite fossil. Guests were amazed and delighted," Michael said. "It was so satisfying to watch everyone pull their phones out to take pictures!"
VENDORS
Catering: Occasions Caterers
Check-in, Stage Management: Linder Global Events
Design, Decor: Silver Lining Design Group
Entertainment (Painted Characters): Stage Right Entertainment
Floral: Blue Vanda Designs
Music: MSE Productions
Photography: Juan Carlos Briceno/FotoBriceno (donor dinner), Pepe Gomez/Pixelme Studio (cocktail buffet)
Tabletop: Perfect Settings, DC Rental, Select Event Group
Venue: Smithsonian National Museum of Natural History
Video/Lighting: Control Video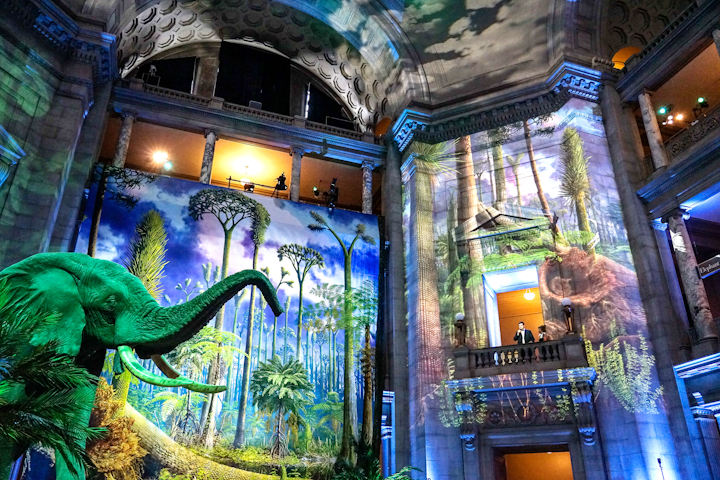 Photo: Juan Carlos Briceno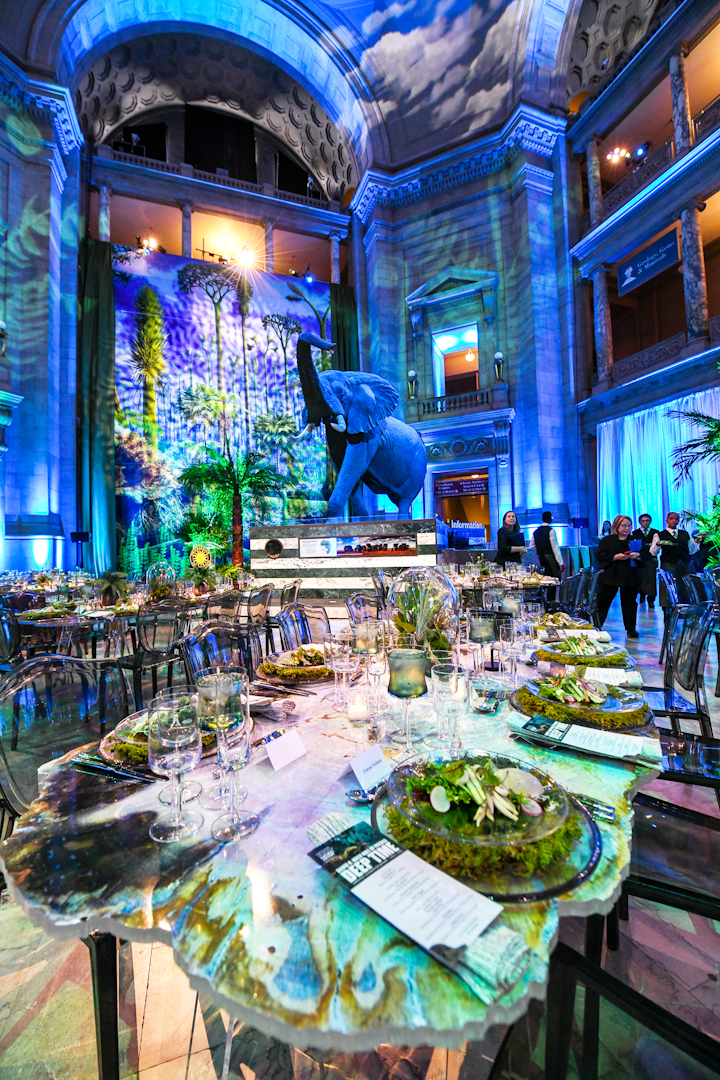 Photo: Juan Carlos Briceno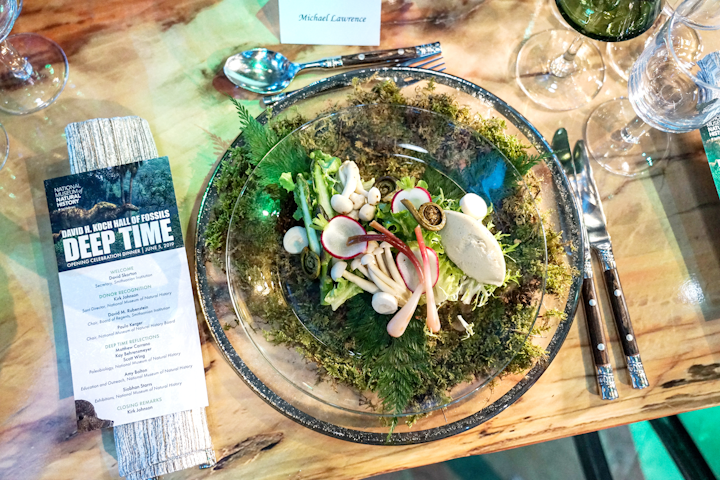 Photo: Juan Carlos Briceno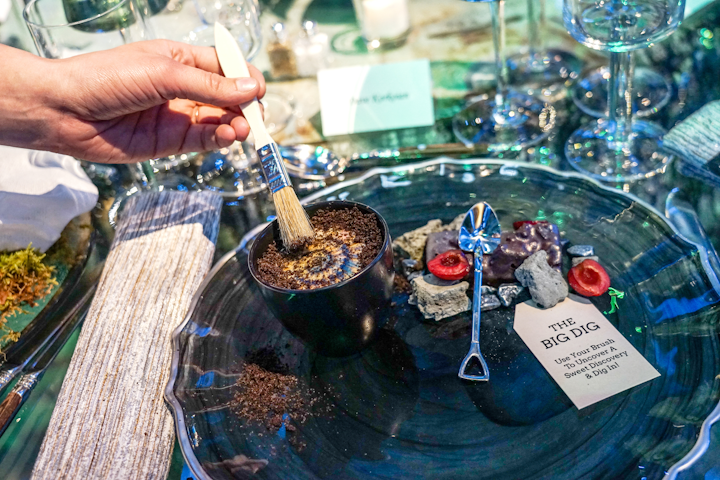 Photo: Juan Carlos Briceno
Photo: Juan Carlos Briceno
Photo: Juan Carlos Briceno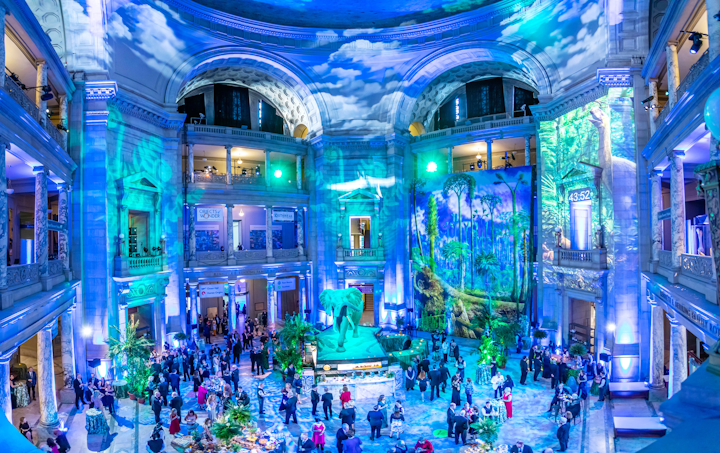 Photo: Pepe Gomez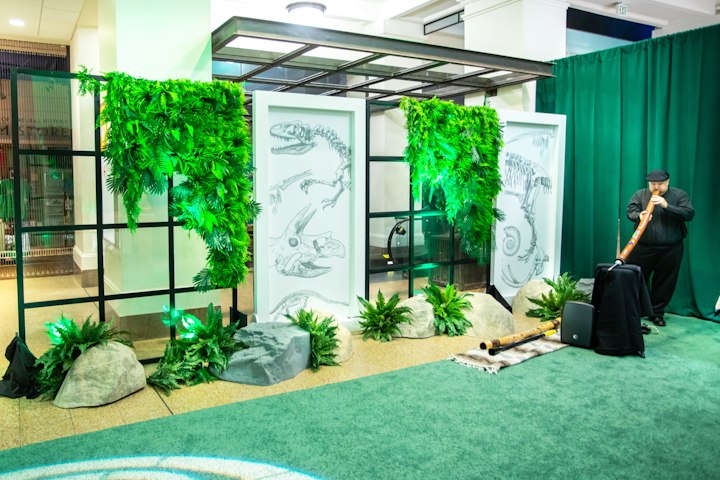 Photo: Pepe Gomez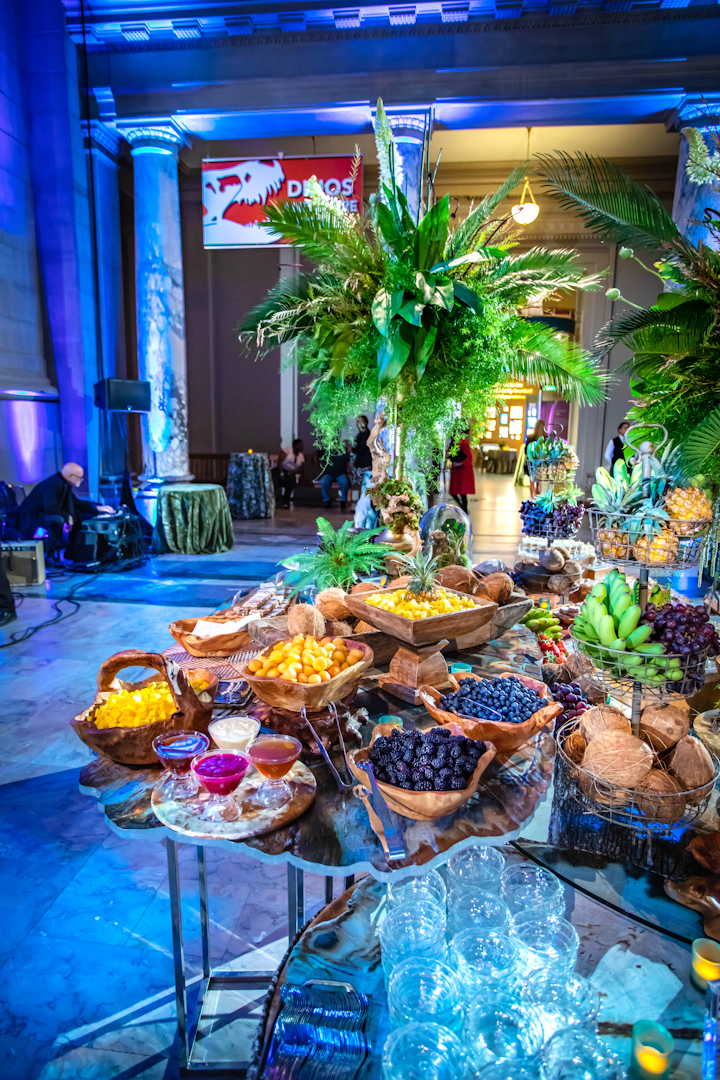 Photo: Pepe Gomez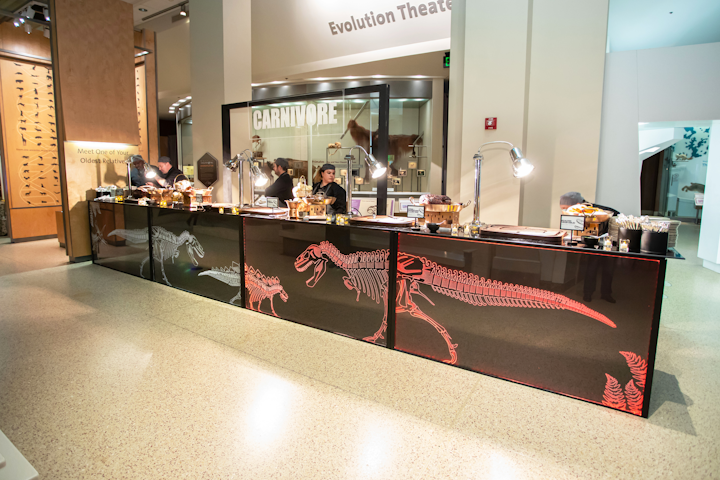 Photo: Pepe Gomez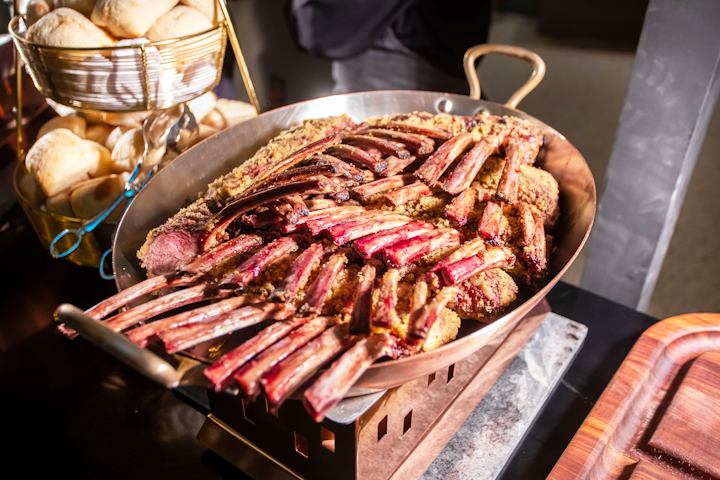 Photo: Pepe Gomez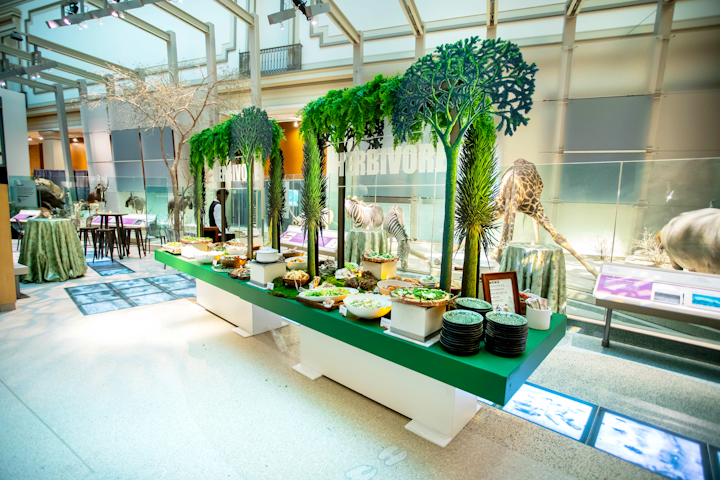 Photo: Pepe Gomez