How One Hamptons Institution Reset Its Summer Benefit
After a milestone year, the Watermill Center Summer Benefit challenged and connected guests through interactive art installations and unsettling use of sound.
August 26, 2019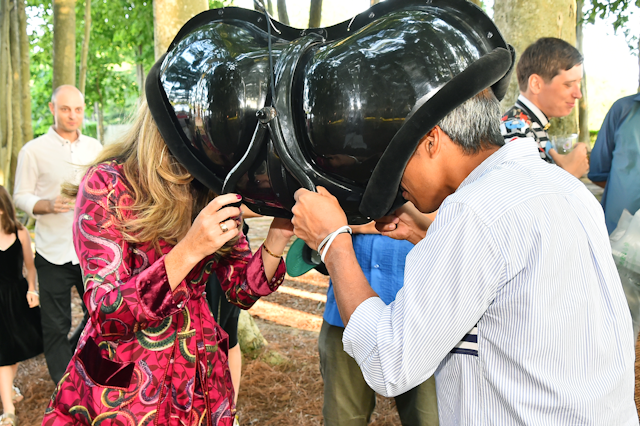 Hung between trees near a circle of stone monoliths, "Mirror Box" by Megan May Daalder invited pairs of guests to place their heads in an immersive headset that gave the sensation of sharing one face.Photo: Sunny Norton for BizBashWATER MILL, N.Y.—Coming off the heels of a grandiose celebration marking its 25th anniversary, this year's Watermill Center Summer Benefit pressed ctrl+alt+del on the founding roots of the East End organization that nurtures and promotes independent artists. To wit, the event was titled "Tabula Rasa," a Latin phrase often translated as "clean slate."
"For us, the title of the benefit this year really described our thinking," said Erin Wainwright, manager of special events and individual giving. "We thought, 'Let's go into this with a blank state and a clean mind and rethink the way we're working with artists and engaging with those on the grounds."
Conceived of and designed by founder Robert Wilson, along with event director Elise Herget, event manager Wainwright, and installation curators Ivan Cheng and Noah Khoshbin, this year's colorfully loud soiree, sponsored by Van Cleef & Arpels, raised $1.7 million.
"How do you see something? You put video in a building it's one thing, but you put it outside in nature and it's something completely different," offered Wilson. "Our strength is our diversity… the freedom of the mind. I don't want to have any one way school of thinking."
Held a week after the record-breaking heatwave that enveloped the Northeast, guests, including Maxwell Osborne, Nicole Miller, Damian Loeb, Peter Marino, and Isabella Rossellini, all turned out to honor Carrie Mae Weems and Katharine Rayner—but not before exploring the nearly-three dozen art installations sprawled across the 10-plus acre property. "We expanded the footprint of the pieces to engage new parts of the grounds," Wainwright said.
And justifiably so. While each year the Watermill Center team focuses on something different—be it video or large-scale walls and facade works—there was a noticeably emphasized presence of interactive art along with more pronounced use of sound. "It was a sensory, auditory experience meant to challenge guests and take them out of their comfort zones," said Wainwright of the multi-sensory experience, which featured everything from mechanical booms to women wailing. "We wanted our guests to take something away from their experience; we wanted strong reactions."
Despite the increased interactivity, the overall vibe felt cozier—raising the levels of stimulation and, at times, terror. In one corner, couples were rolled up in Saran Wrap in a piece entitled "It's All in Your Head" by Humberto Diaz while, nearby, three performers in red feathers with their faces obscured by red stocking caps sat on a roof, dragging their daxophones against wood. The noises were sinister. Farther down a path lit by tiki torches, naked models in Plexiglas boxes sat in piles of sand, seeming to drown in it—the stuff of Mad Max nightmares. Deep in the woods, meanwhile, an untitled work by John Margaritis and Wilson saw two young women, one dressed as Dorothy, the other as the Tin Man, circling a rotating bouquet of rusty basketball hoops for the duration of the two-hour cocktail portion of the evening.
As guests made their way into dinner, they were greeted by a troupe of mimes and a performance by Bianca Casady of CocoRosie who, along with Ira Anufrieva, created an immersive performance and installation. Guests were greeted by performers in drag sauntering down a runway underneath a chandelier of red high heels, as other drag performers lounged on tables covered in fishnet-wrapped fruit. The excitement continued with an auction led by Simon de Pury, as well as the night's two special recognitions.
To accommodate a new stage setup, the orientation of the dinner tent was changed. A catwalk with a raised platform replaced the simple center stage of years past, morphing into a performance space where the awards were later presented. "The layout provided an intimate interaction, as did the overall thought behind the event," said Wainwright. "Overall, this year was a nice counterpoint to last summer." For the first time, one of the performers during cocktails—the Queen Of Krump, aka Miss Prissy, featuring Hallowdreamz—delivered a second act at the after-party with Kitty Cash serving as DJ.
Dinner, catered by Bite Food, continued to be served family style. But rather than focus on singular composed dishes or bites, attention was drawn to the ingredients themselves. "The menu really went international," added Wainwright. "Serving it family style also helped facilitate interaction."
Passed hors d'oeuvres came in the form of elaborate beach-theme 48- by 18-inch trays that featured small bites intrinsic to the event's Hamptons environment. Pond, Garden, Ocean, and Backyard were some of the themes: Meadow, for example, featured allium blossom, fennel, and wheat frond decor alongside fried baby artichokes, quail eggs, parmesan shards, honey apricots, and semolina croustades, while Beach featured little tin pails and white stones and shells with skewered scallops, crispy clams, bacon rashers, multi-color melon balls, and sweet corn croquettes. The nearly-all vegetarian dinner menu consisted of family-style servings ranging from wild morels and chilled jicama to ginger pho broth and red coconut curry.
Guests departed with gift bags containing a cold brew by Illy Caffe, perfume by Diptyque, and a book courtesy of Shamoon Marketing Communications—not to mention a renewed outlook toward the next 25 years.
"Having done all these projects with past alumni, this year was more challenging but I think it sorted itself nicely," said Wainwright. "We didn't want this year to be a comedown; rather, a step up toward what's to come."
VENDORS
Catering: Bite Food
Registration: CheckIn Tech
Lighting: WorldStage
Security: CM Security Consulting
Sound: One Dream Sound
Valet: Peoplepool Valet Services
Venue: Watermill Center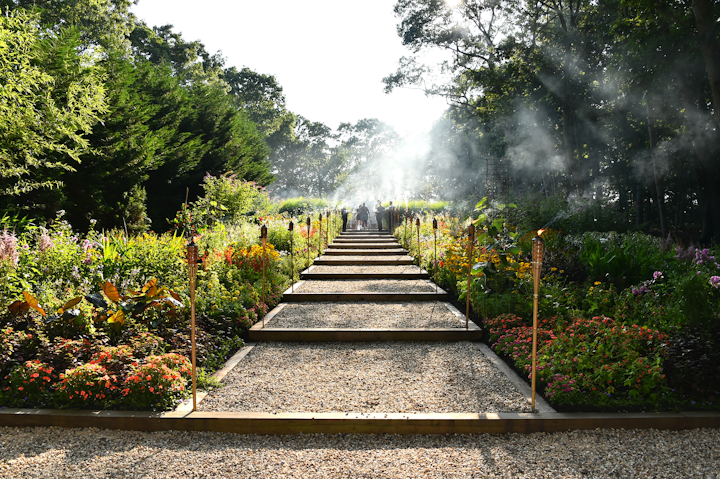 Photo: Sunny Norton for BizBash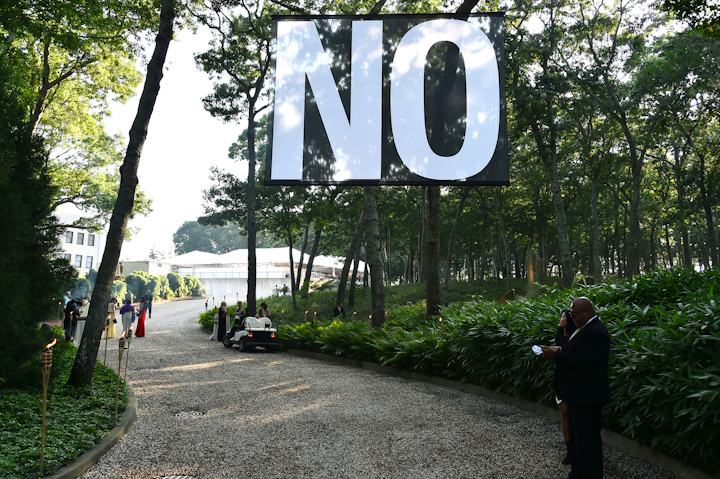 Photo: Sunny Norton for BizBash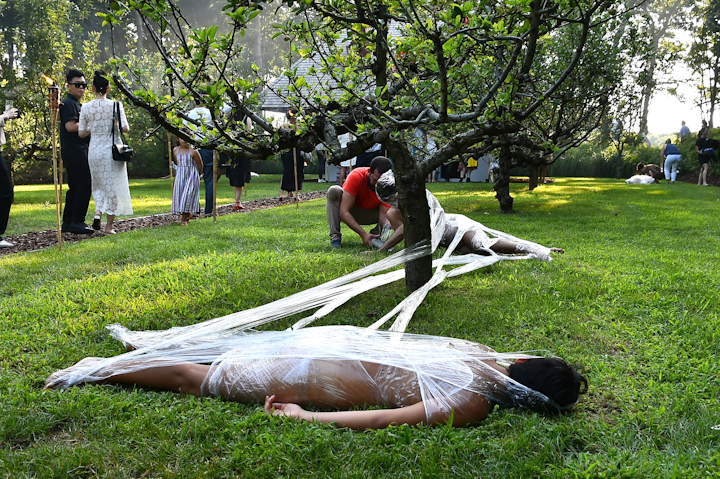 Photo: Sunny Norton for BizBash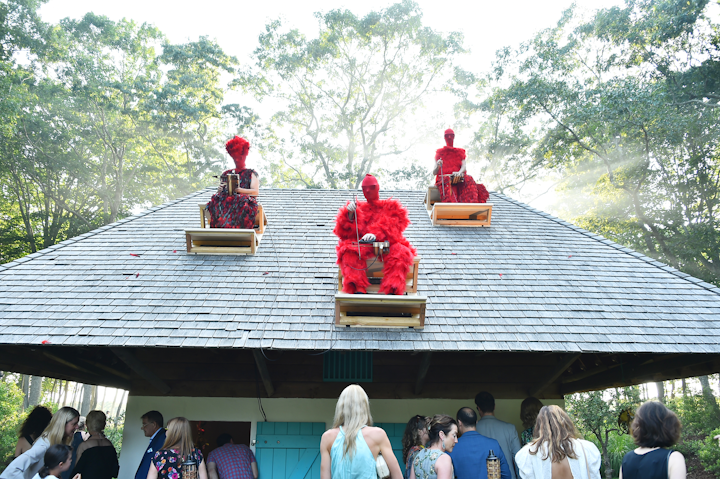 Photo: Sunny Norton for BizBash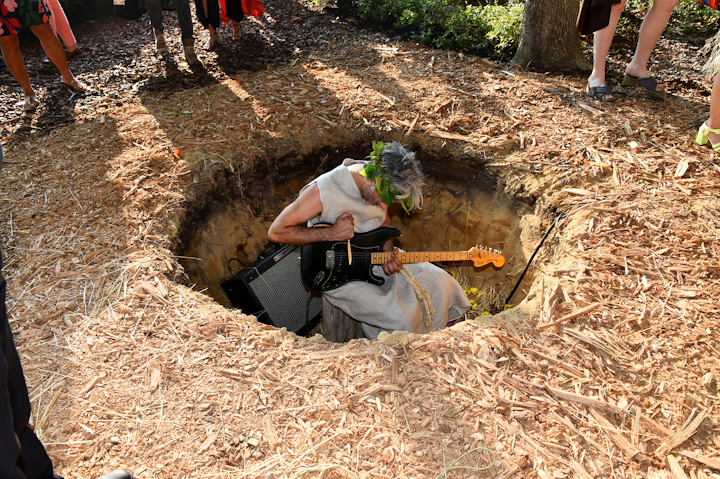 Photo: Sunny Norton for BizBash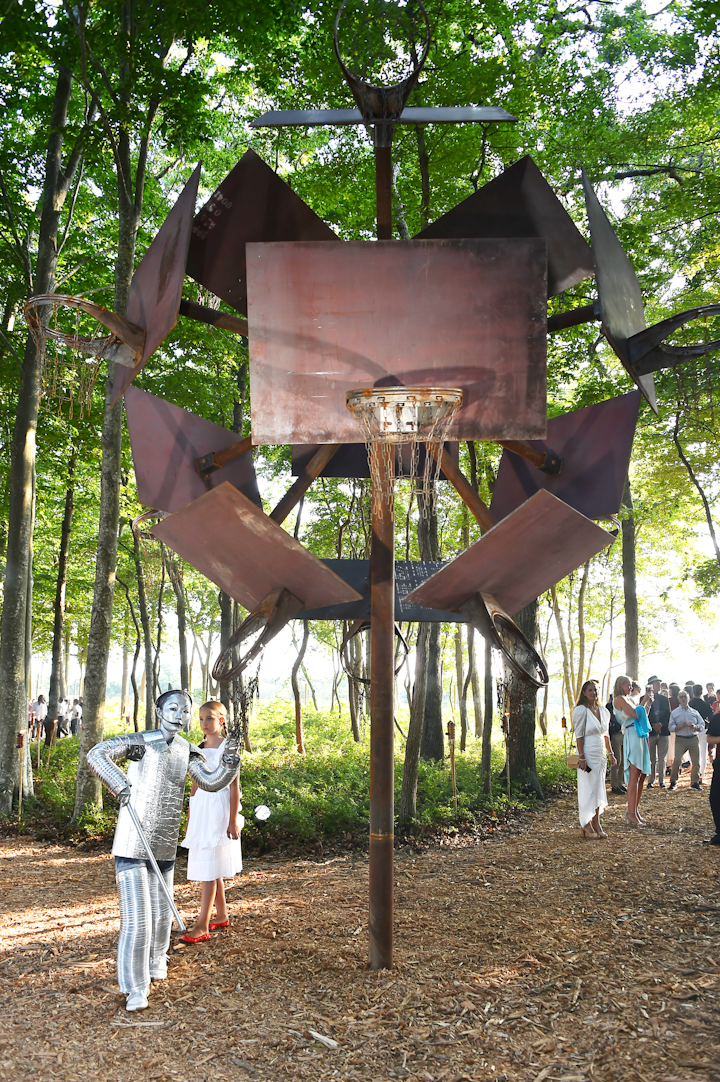 Photo: Sunny Norton for BizBash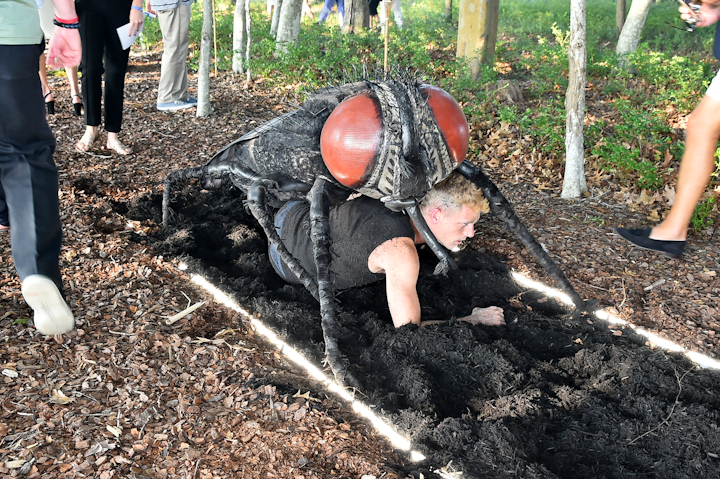 Photo: Sunny Norton for BizBash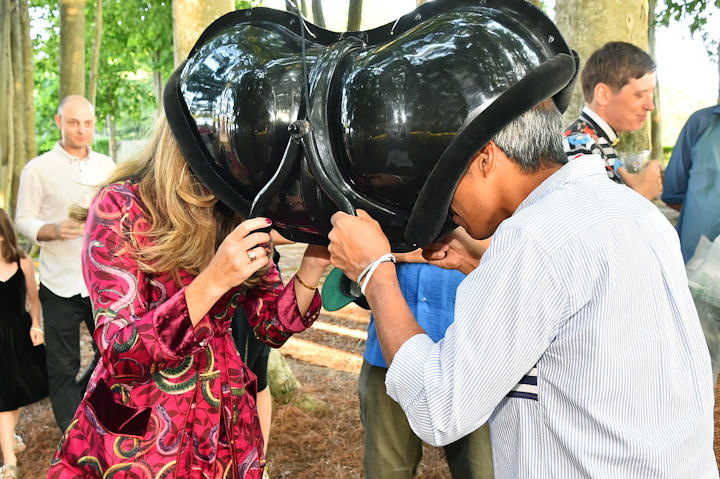 Photo: Sunny Norton for BizBash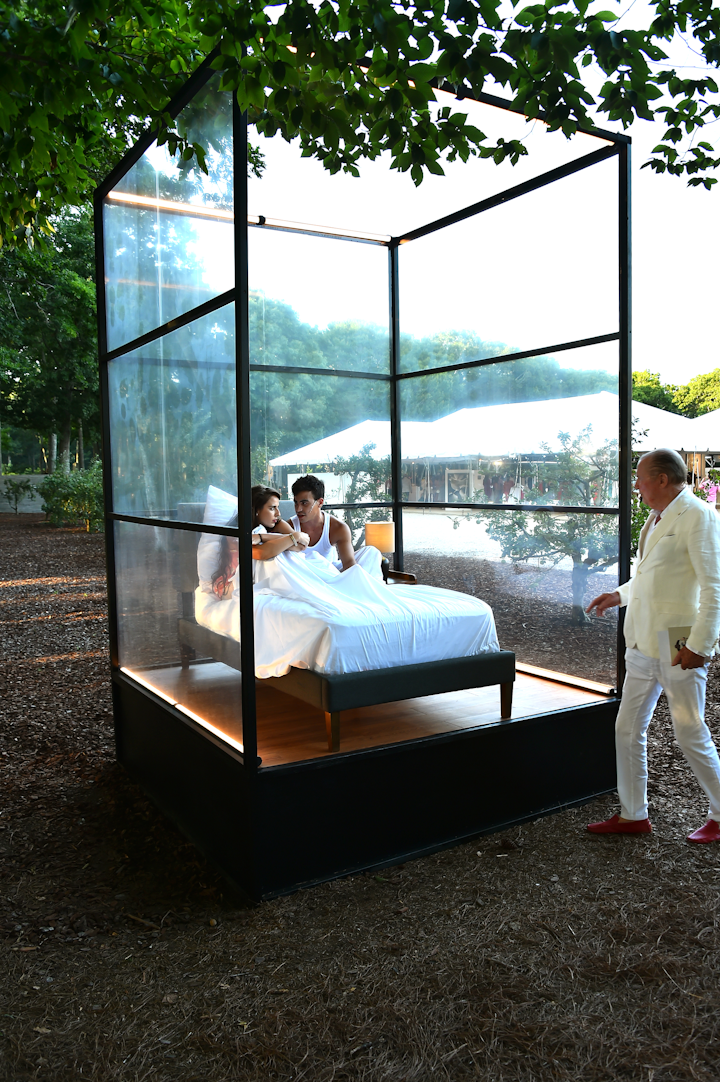 Photo: Sunny Norton for BizBash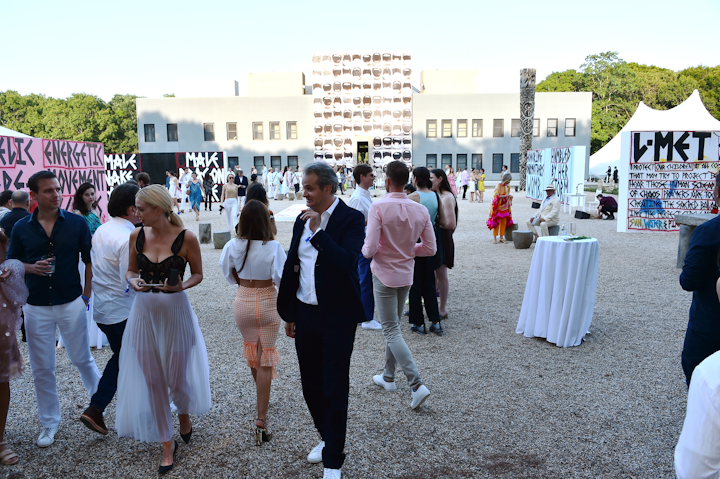 Photo: Sunny Norton for BizBash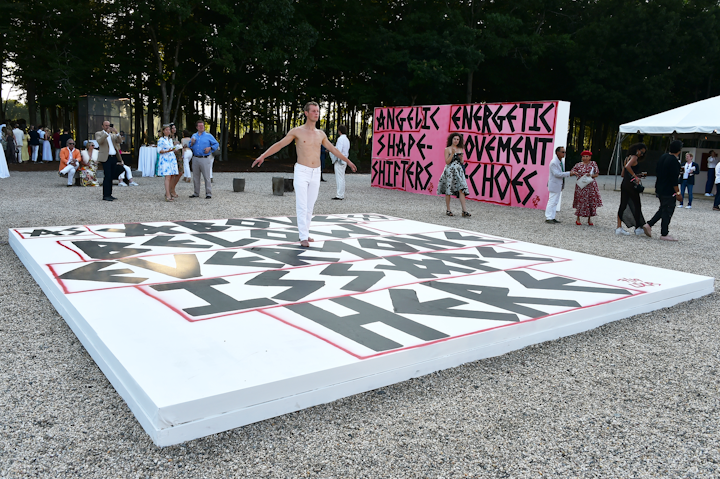 Photo: Sunny Norton for BizBash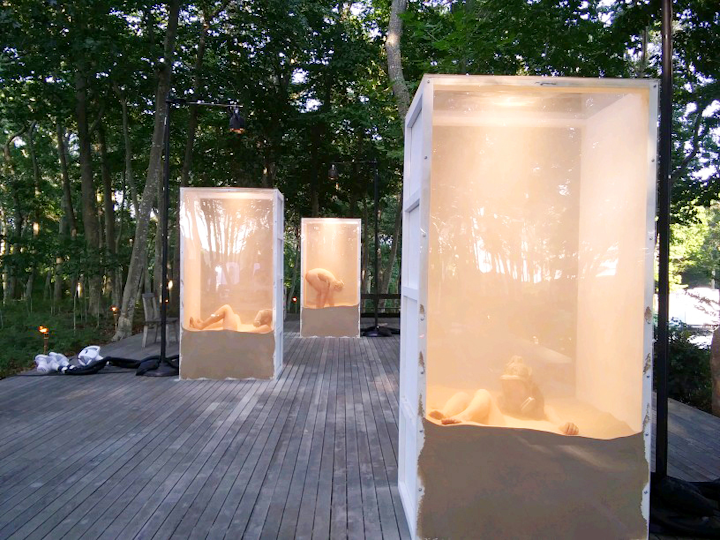 Photo: Sunny Norton for BizBash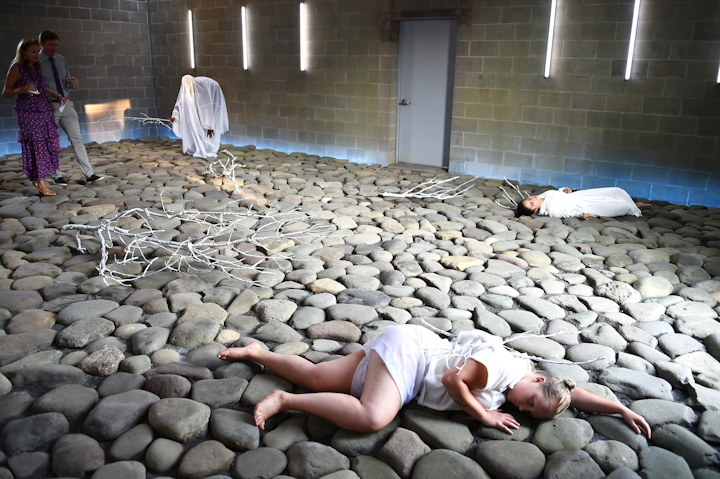 Photo: Sunny Norton for BizBash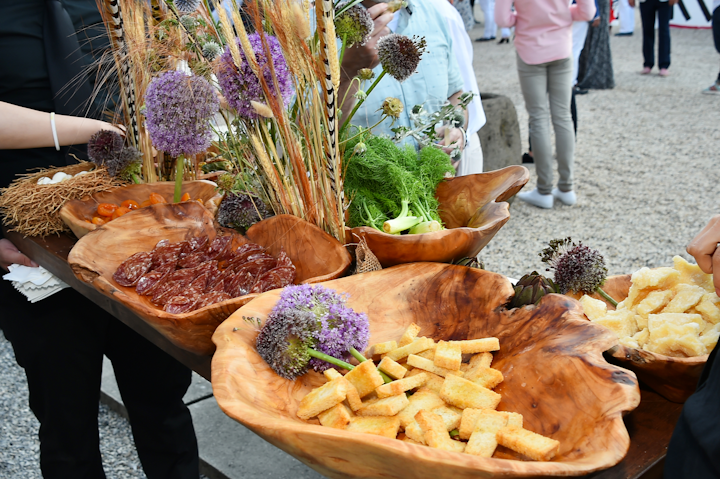 Photo: Sunny Norton for BizBash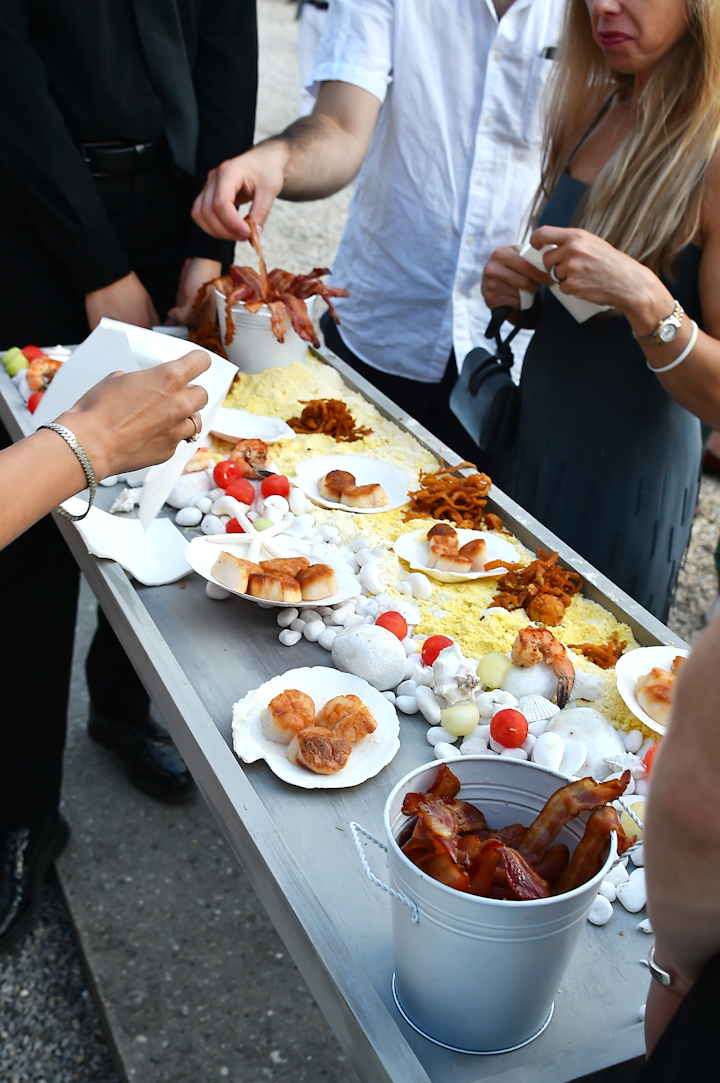 Photo: Sunny Norton for BizBash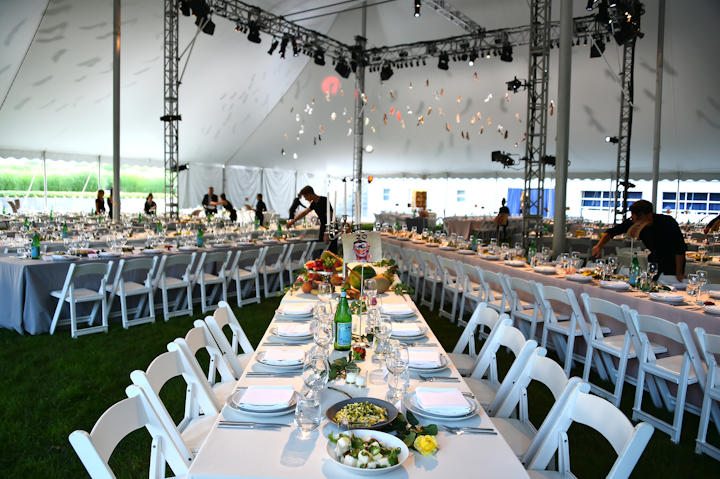 Photo: Sunny Norton for BizBash