How This Launch Party Channeled a Drag Queen's Over-the-Top Aesthetic
RuPaul's Drag Race star KimChi channeled her bold vision into a colorful, whimsical launch bash for KimChi Chic Beauty.
October 22, 2019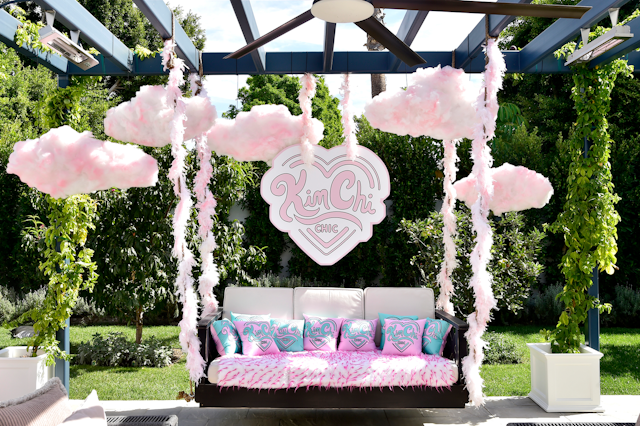 A swing outfitted with the KimChi logo provided a social media-friendly moment.Photo: Stefanie Keenan/Getty Images for KimChi Chic BeautyLOS ANGELES—When one of the country's most flamboyant drag queens gets involved with a beauty brand, you can bet the launch party is going to be way over the top. Exhibit A: KimChi and the elaborate launch bash for KimChi Chic Beauty.
The line is the first from Bespoke Beauty Brands, founded by serial entrepreneur Toni Ko, and it made its debut in front of celebrities and influencers at a private residence in Hancock Park in Los Angeles on October 16.
TV and social media personality KimChi (real name Sang-Young Shin)—who has 1.8 million Instagram followers and is best known for being a finalist on Season 8 of RuPaul's Drag Race—was behind the event's vision and design concept. Matthew Gavin Enterprises executed the event production and logistics.
Overall, the look and feel can be described as playful, colorful—and flamboyant. An arrivals area was flanked with oversize lollipop props. Abundant balloons from Wild Child decorated the double spiral staircase entrance to the home, and the brand's logo dotted the existing black-and-white tiles underfoot at the entry. Ropes and stanchions, filled with candies and girlie bows, provided barriers that nudged guests away from the home's private rooms.
Out back, balloons also decorated the pool to splashy effect, alongside doughnut floaties. Overhead, a machine spewed sudsy bubbles over the back patio, where drag queen Meatball popped up for a confetti-filled performance mid-party. (In addition to KimChi and Meatball, the queens BeverlyLuxe and Sara Andrews also graced the party.)
A swing outfitted with the KimChi logo provided a perfectly Instagrammable moment, as did a photo station that appeared as though guests were inside the brand's whimsical packaging.
FIX vodka furnished a bar, and servers passed drinks such as champagne and watermelon vodka cocktails. A sushi station from caterer Road 36 created rolls in a pretty pastel pink and green palette, finishing guests' plates with a purple orchid garnish. Abundant sweets came from California Donuts, which made custom creations on the spot and also set up a retro-looking doughnut wall. SusieCakes provided cupcakes in keeping with the feminine palette. And Coolhaus provided ice cream sandwiches on the summer-like fall day in town.
The new products—glittery, high-gloss hues in cheeky packaging—dotted the space on tabletops and vignettes. A pair of colorful makeup vanity tables with chairs also let guests try them on poolside while taking in all the high-energy action.
VENDORS:
Balloons: Wild Child
Catering: Road36 (sushi), Coolhaus (ice cream), California Donuts (doughnuts), Susie Cakes (cupcakes)
DJ: Alex Chapman
Event Production: Matthew Gavin Enterprises
Gifts: World Tech Toys
Public Relations: Defiant PR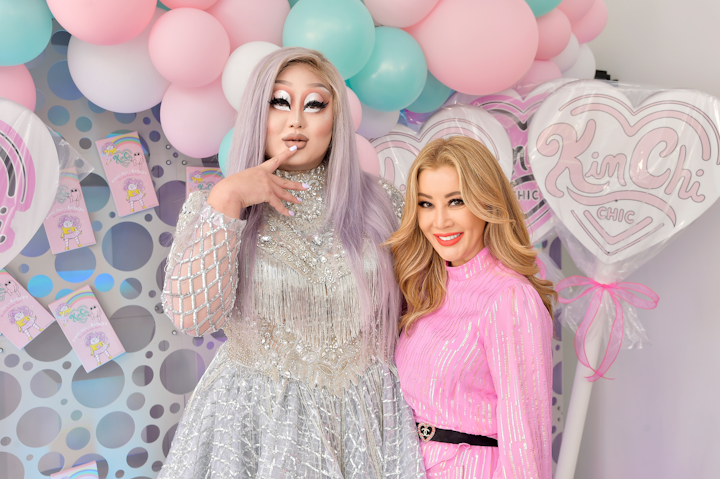 Photo: Stefanie Keenan/Getty Images for KimChi Chic Beauty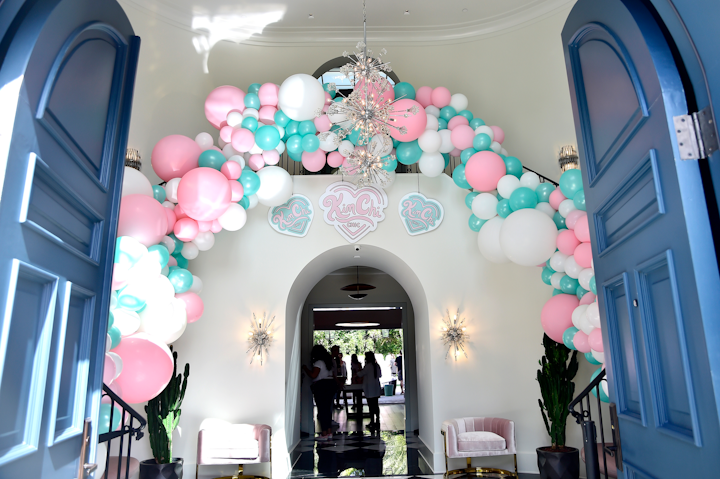 Photo: Stefanie Keenan/Getty Images for KimChi Chic Beauty
Photo: Stefanie Keenan/Getty Images for KimChi Chic Beauty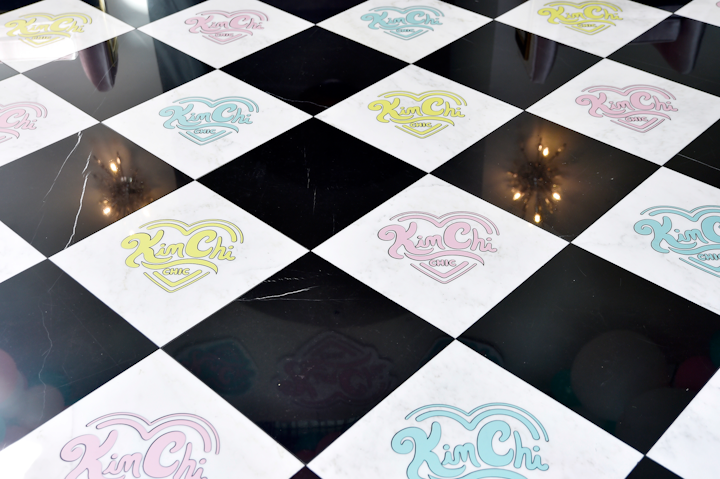 Photo: Stefanie Keenan/Getty Images for KimChi Chic Beauty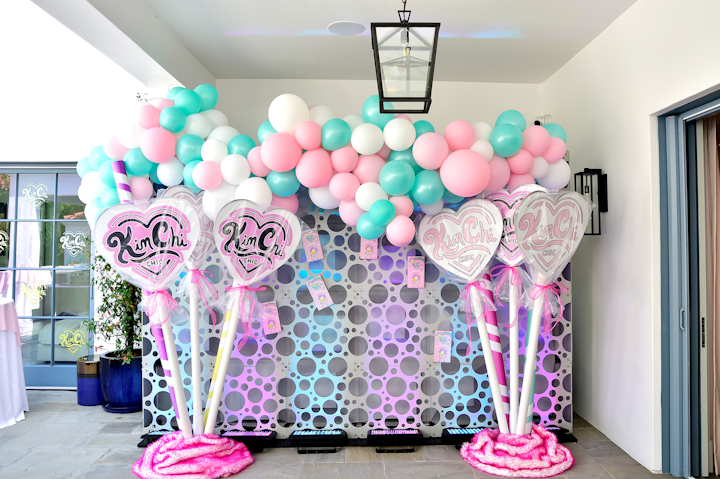 Photo: Stefanie Keenan/Getty Images for KimChi Chic Beauty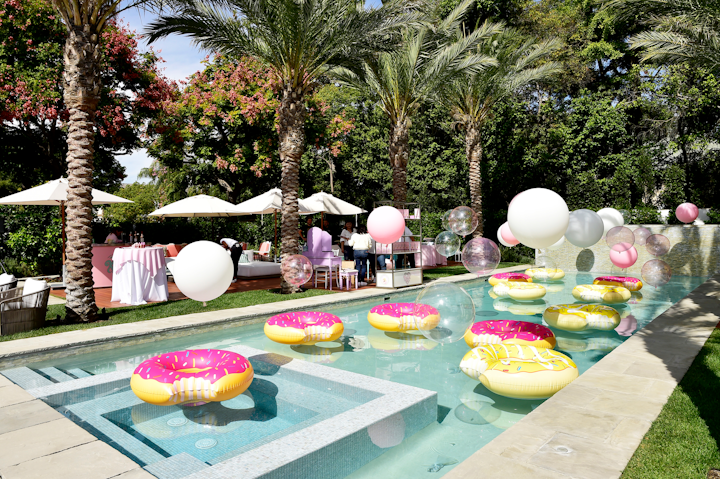 Photo: Stefanie Keenan/Getty Images for KimChi Chic Beauty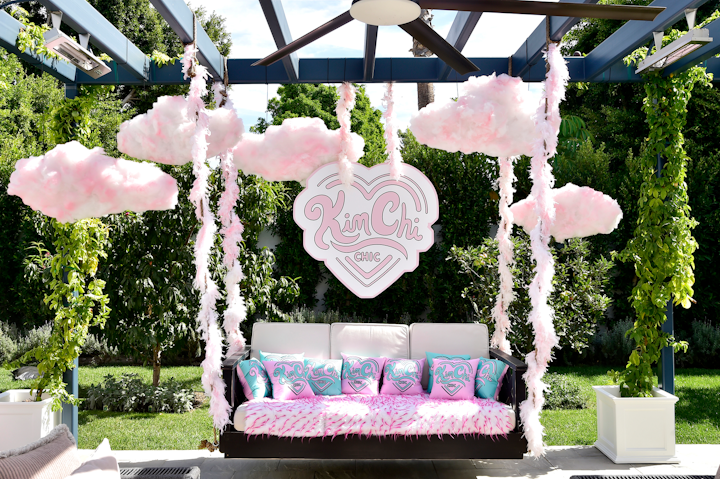 Photo: Stefanie Keenan/Getty Images for KimChi Chic Beauty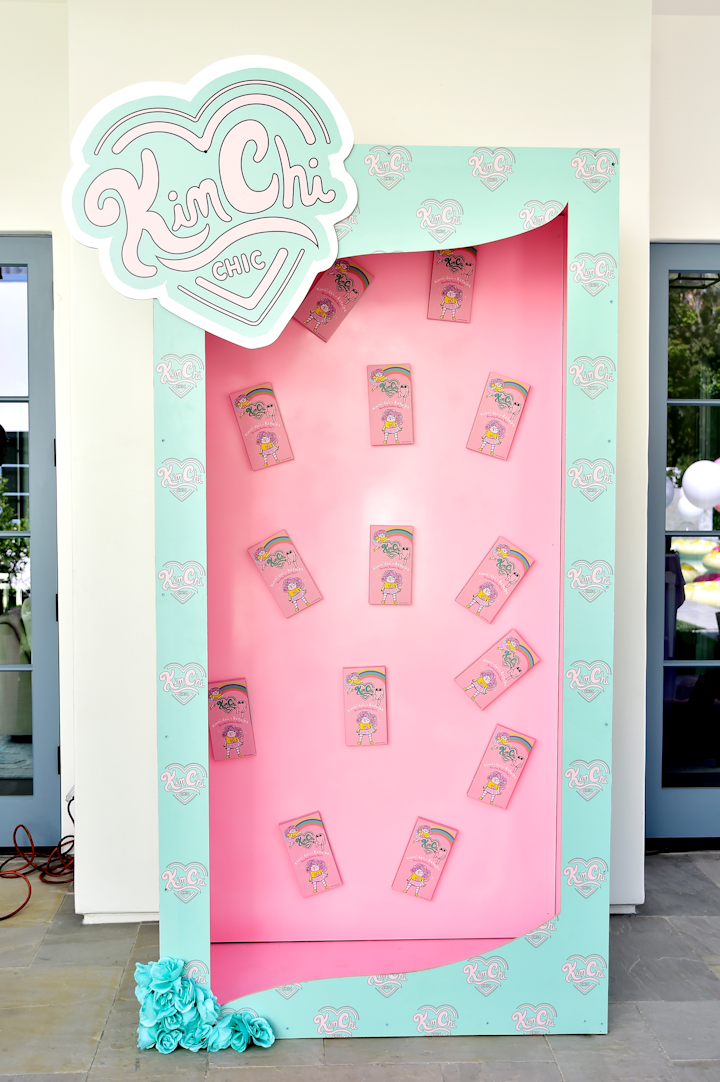 Photo: Stefanie Keenan/Getty Images for KimChi Chic Beauty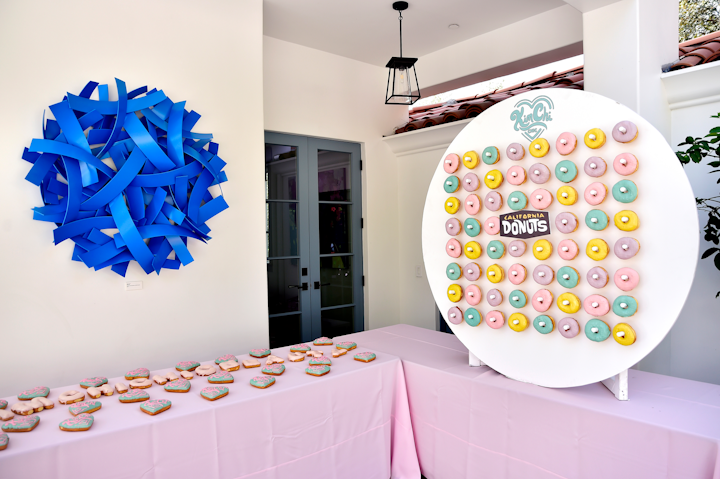 Photo: Stefanie Keenan/Getty Images for KimChi Chic Beauty