Marie Moves French Court Into MoMA
The premiere party for Sofia Coppola's latest filled the musuem with a glittering set, sugary confections, and diamonds galore.
October 18, 2006
The
Museum of Modern Art
was aglow in shades of pink for the New York premiere party for
Marie Antoinette
, complete with towering cakes, trays of Champagne, and sparkling
Van Cleef & Arpels
jewels. "It's the French Court meets MoMA," said
Columbia Tristar
vice president of special events
Alison Bossert
, who planned the event around the film's screening at the
New York Film Festival
. "Tonight's event definitely feels like a scene from the movie."Unlike the film's Los Angeles premiere, which was sponsored by
Chanel
and channeled 18th-century France, the MoMA event had a more modern vibe to it. The French-looking furniture (custom made by
Keith Greco
of Los Angeles-based
Greco Decor
) had a black, white, and silver palette of satin, suede, leather, and plexiglass, and DJ
Paul Sevigny
served up a play list of vintage rock. The 400 guests mixed among dessert-laden tables (a natural for the film's let-them-eat-cake title character) and robust floral arrangements by
Ron Wendt
—the highlight of which was a nine-foot-tall bouquet behind the chandelier-accented bar.
MoMA was
Marie Antoinette
director
Sofia Coppola
's first choice for the venue, and
The Wall Street Journal Weekend Edition
, one of the event's unlikely sponsors and a corporate museum member, secured the space. (
Sony Pictures
, Columbia Tristar's parent company, also has a membership, but already used the space for an event this year. The museum allows only one event per corporate membership.)
Event producer
Chris Benarroch
of Los Angeles-based
Benarroch Productions
had roughly two hours to get the space ready for the party, as she couldn't unload the furniture until after the museum officially closed at 8 PM—and all museum goers finally left the building around 8:20. "It was definitely a challenge," Benarroch said. "We had every vendor lined up outside, ready to go at 8 PM—we were like a small army. The minute the museum said we could come in, it was complete and utter silence. Everyone was just racing to get their job done."
Capping off the night were gift bags filled with above-par swag, including
Marc Jacobs
perfume, Van Cleef & Arpels candles, and
Marie Antoinette
author
Antonia Fraser
's newest book,
Love & Louis XIV
.
—
Courtney Thompson
Posted 10.18.06

Photos: Dan Hallman for BiZBash
Related Story From Los Angeles
Chanel Lets Guests Eat Cake (and Candy, and Tarts)
Related Stories
Panther Premiere Channels Paris Discotheque
Charlie's Angels Premiere Has Bubbly Look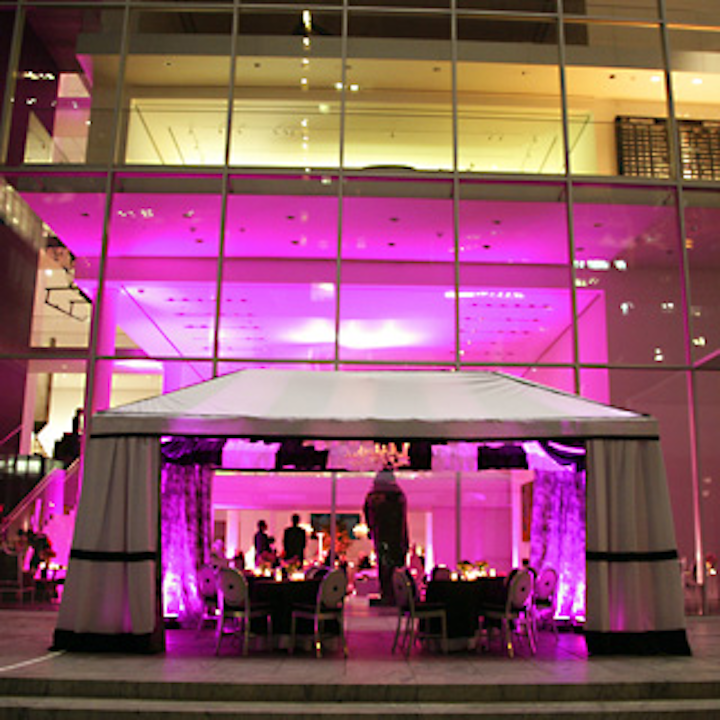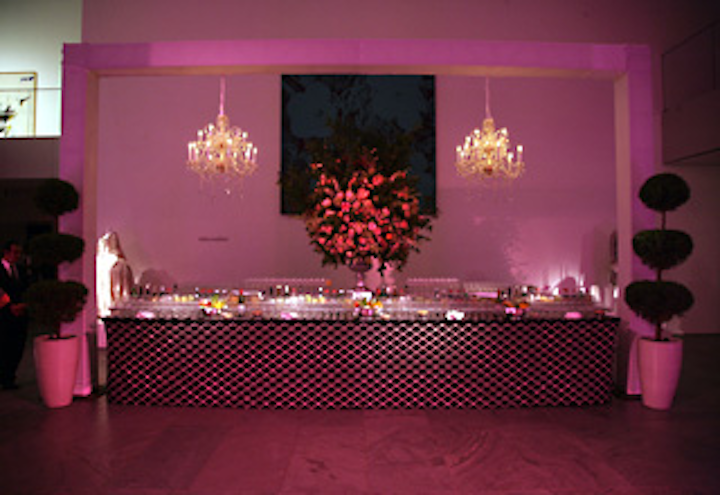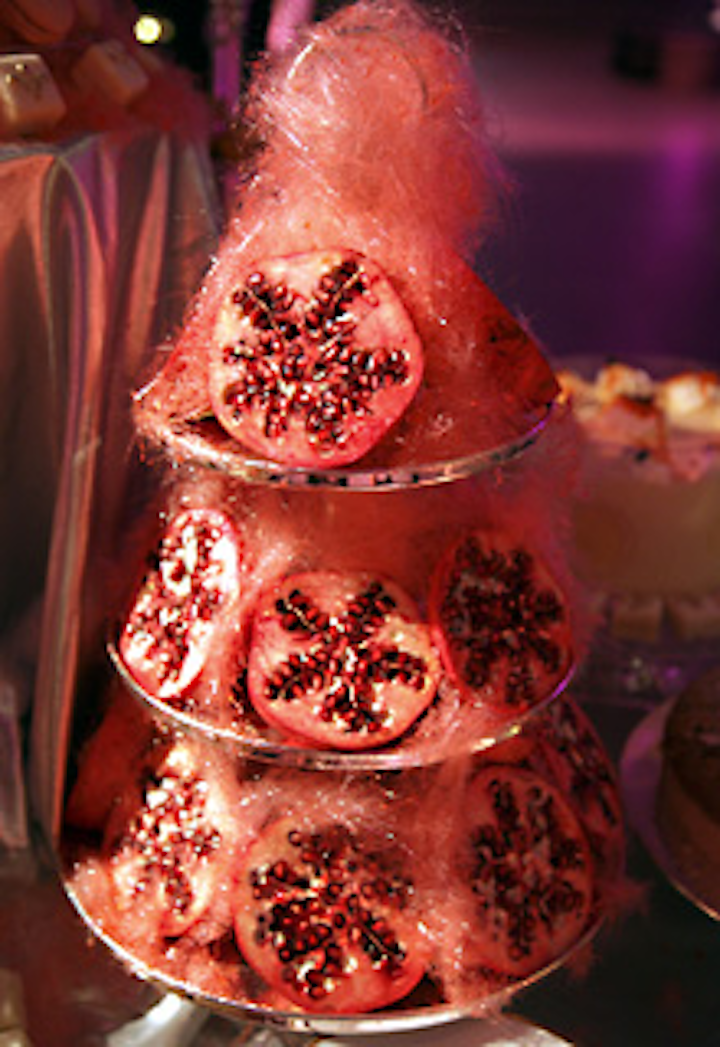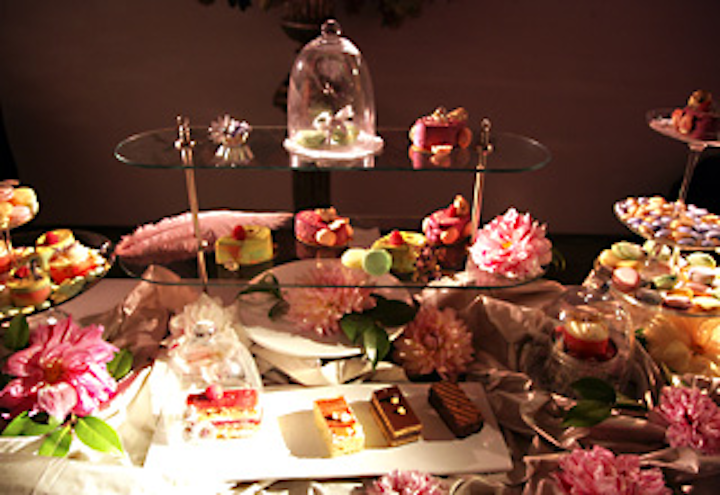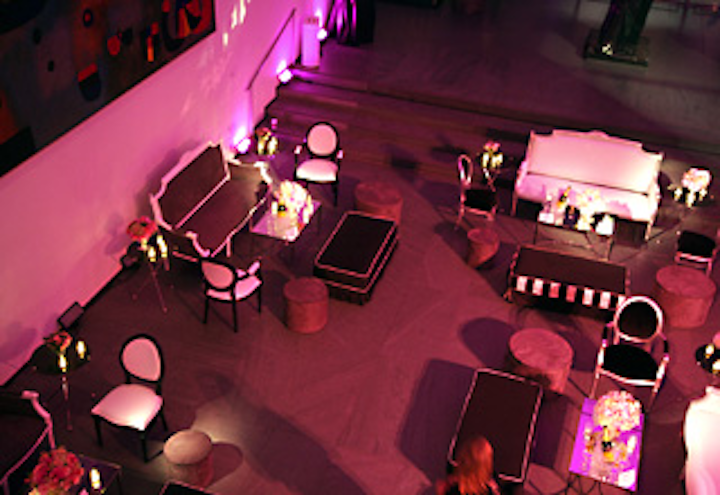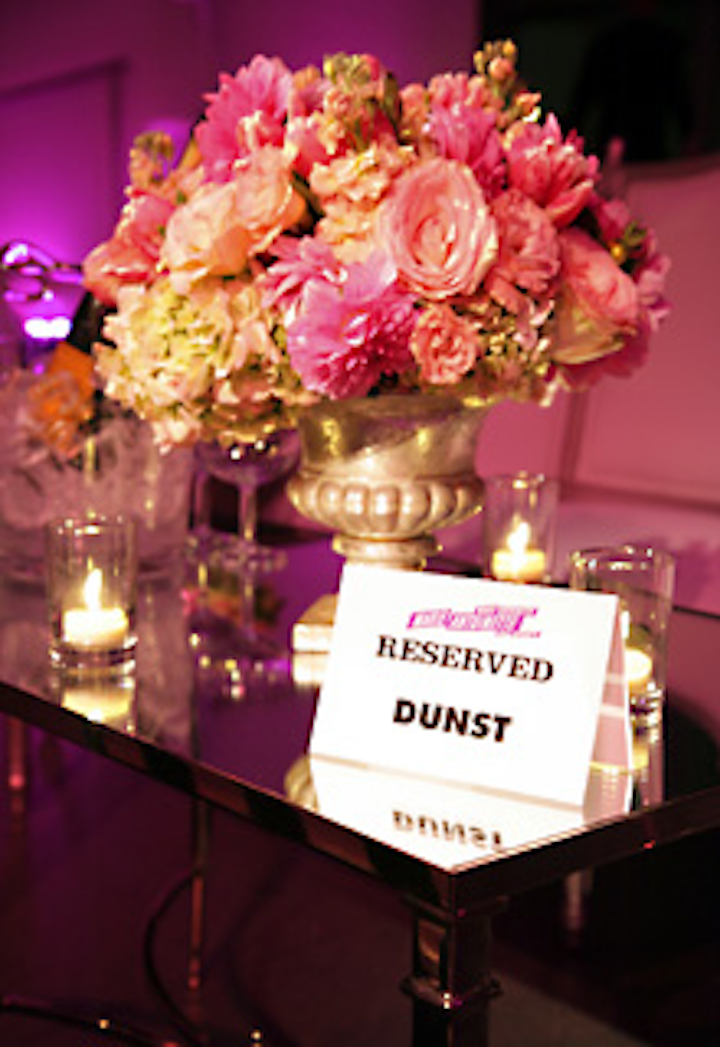 Featured Venues/Suppliers: