Change in Washington
André Wells offers an alternative to classic D.C. entertaining: decor-heavy evenings ripe with surprises.
November 24, 2008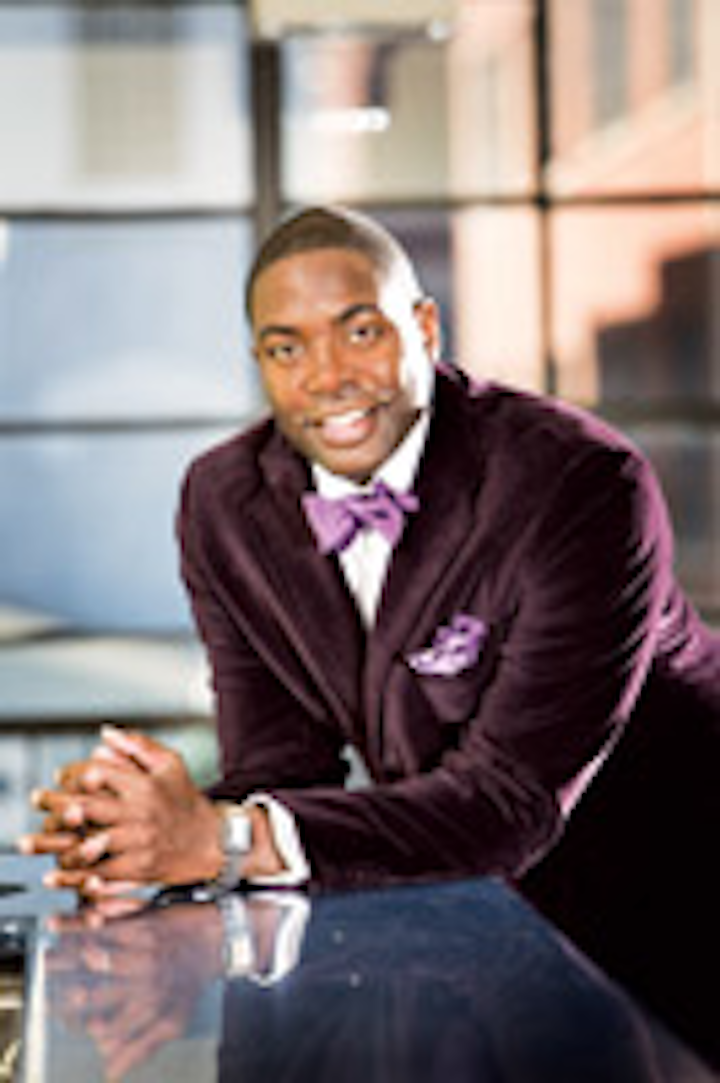 Photo: Ron Aria
André Wells is the go-to planner for companies in the capital looking to break from the standard. He started his company, Events by André Wells, in 2003, after 13 years on the D.C. circuit at PBS, RSVP Catering, and Capitol Companies. Now his clients include Microsoft and Dell, and for BET Network he produced two nights of star-studded soirees for its first BET Honors award show in January. The after-party alone transformed the otherwise bare Ronald Reagan Building and International Trade Center into a purple-draped affair with regal aspirations. But his most involved 2008 event was Washington Life's "The Young and the Guest List" party in February, where he dressed three different venues—the St. Regis, Halcyon House, and Josephine Lounge—for three consecutive events in one evening. Most impressive: keeping everything a secret from the 350 guests.

How do you prepare for these complex, multivenue events?
You have to be very focused, and you have to anticipate problems. I always imagine myself as a guest. If you have A, B, and C locations, you have to wonder, "Am I going to ride a shuttle bus? Is parking near?" You have to ask those questions. You want the guests to have an experience and to not have to think about anything.
What's your favorite space in Washington?
The Mandarin Oriental is a great spot for big events, because they give you a lot of autonomy. For smaller functions, I've always loved the Decatur House, because it's cozy and unique and is in a great location.

How is D.C. different from other cities?
Washington is a conservative town and is known for its cocktail parties, which start at 5 p.m. and are over by 8 p.m.. But the next generation of D.C. socialites and business executives is looking for a different sort of night. So I try to start things at nontraditional times and look for ways to wow them. You have to reach those expectations and supersede yourself.
Featured Venues/Suppliers: