New York\'s Top Sports Events 2009
February 16, 2009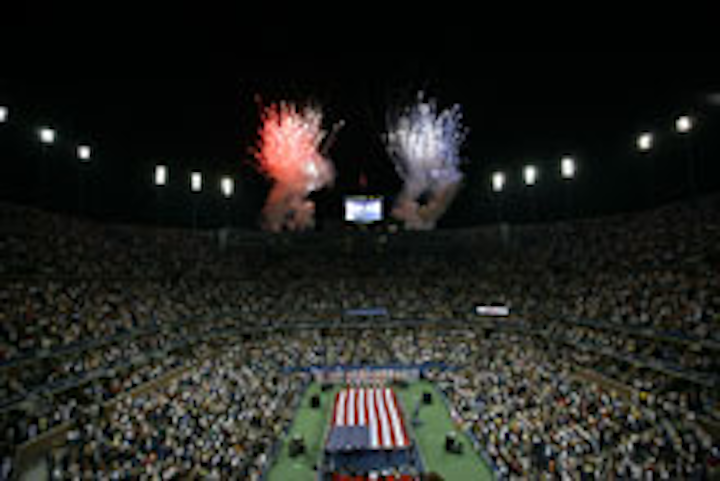 Photo: Getty Images
1. U.S. Open
A record 720,000 fans attended this two-week tournament in 2008, as Roger Federer won his sixth straight men's title and Serena Williams took home the women's trophy. Held at the Billie Jean King National Tennis Center in Queens, the 2009 open is slated for August 29 to September 6.
2. ING New York City Marathon
Two million spectators, 39,000 runners, 12,000 volunteers, and 62,000 gallons of water pour into the five boroughs for the New York Road Runners' biggest annual effort. For the 40th anniversary race on November 1, organizers are planning a special event with all of the past champions.
3. NFL Draft
Pro football's draft has been held in New York since 1965, gradually moving into larger venues to accommodate increased fan interest. Now broadcast live on ESPN, the draft will be held at Radio City Music Hall for the fourth time April 25 and 26. Look for the long line of fans queuing early in the morning for a shot at free tickets.
4. NBA Draft
It's basketball's turn to pick prospects at this June 25 event at WaMu Theater at Madison Square Garden. After the Chicago Bulls drafted Derrick Rose as the top pick in 2008, players and fans gathered for an after-party at nightclub LQ.
5. Belmont Stakes
The oldest of horse racing's Triple Crown events was first run in 1867, and in 2008 a crowd of 94,000 packed Belmont Park in Elmont, Long Island, to see if Big Brown could win his third big race of the year. He faded quickly, and underdog Da' Tara won the race, which returns June 6.
6. Westminster Kennel Club Dog Show
Madison Square Garden replaces athletes with canines at this 134-year-old event. Both days brought a sell-out crowd of 18,500 in 2008, when Uno was the first beagle to win best in show. The 2009 competition took place February 9 and 10.
Featured Venues/Suppliers: