Event Innovators 2019: Sandro Kereselidze
The co-founder and art director of Artechouse brings high-tech art installations to the masses.
November 12, 2019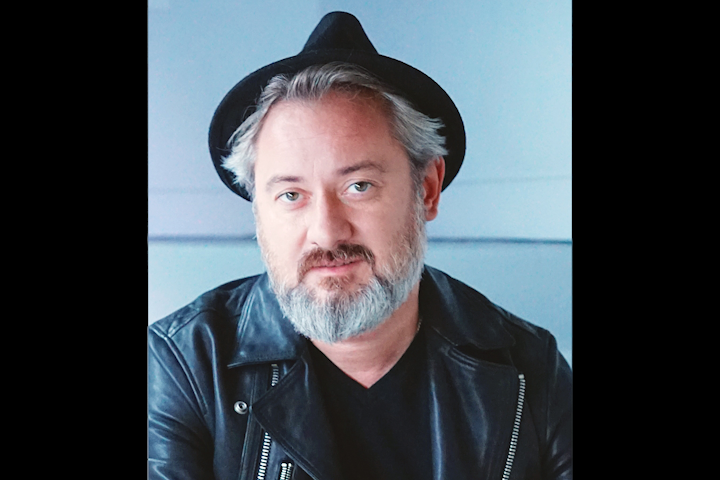 Photo: Courtesy of Artechouse
The word "immersive" is thrown around frequently in event promotion these days, sometimes by events that offer no more than a social media-friendly photo op. But the digital art exhibitions at Artechouse actually warrant the term—although if you experience one, you'll probably want to document it on Instagram, too.  
Artechouse, a Washington-based art exhibition space that combines art and technology, is the brainchild of Sandro Kereselidze and Tati Pastukhova. The husband-and-wife duo is known for showcasing installations that use interactive tech and creating programs that can be used at events. For example, the company created Sakaba, an augmented-reality cocktail app in which guests could witness digital flowers and dragons interact with their drinks.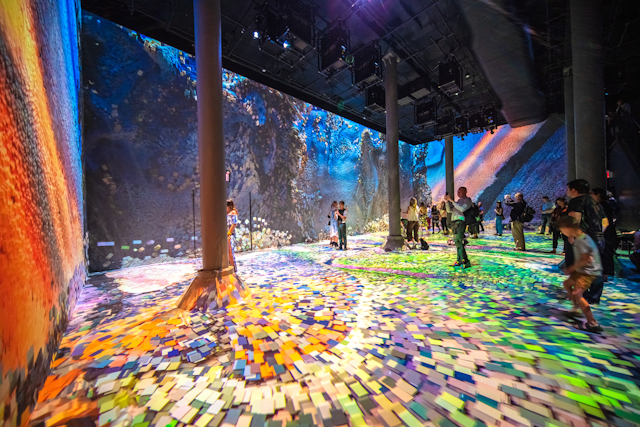 "Machine Hallucination," a synthetic reality installation by Refik Anadol, is the first exhibit at Artechouse's New York location in Chelsea Market.Photo: Courtesy of Artechouse

Kereselidze, who comes from a family of artists, is originally from the country of Georgia and has lived in Washington for 25 years. The 43-year-old got his start in art events when he and Pastukhova founded Art Soiree in 2009, a company that highlighted local artists through local art pop-ups, festivals, and neighborhood redevelopment events. Kereselidze said he has always wanted to create something that "could be remembered for the next 100 years"—which led to the founding of Artechouse in 2015; the first physical location opened in the nation's capital in 2017. 
"We always dreamed about having our own space where we could curate art we felt would be innovative of the time and era," said Kereselidze. "We wanted to have a space where the audience can connect to artists who use technology as a primary medium."
The Washington space has since drawn more than 500,000 people to ticketed, seasonal exhibitions like "In Peak Bloom," surrounding this year's National Cherry Blossom Festival, which featured five digital and mixed-media installations created by women artists.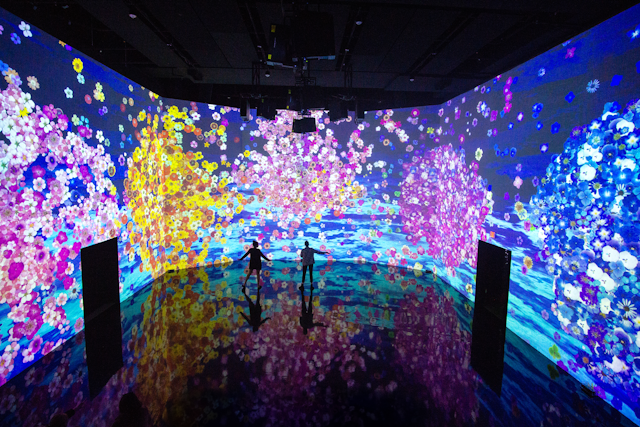 For the 2019 National Cherry Blossom Festival in Washington, Artechouse curated five installations created by women artists. Installations included "Hana Fubuki" an audiovisual installation that refers the way falling cherry blossom leaves can resemble a snowfall. Movements from attendees power the installation, which combines woodblock print techniques of traditional Ukiyo-e art with 3-D animations and interactive technology.Photo: Courtesy of Artechouse

Artechouse opened a second location in Miami in 2018 and a third space in New York's Chelsea Market in September. The New York space, located in a former boiler room, currently houses "Machine Hallucination," a synthetic reality installation by digital artist Refik Anadol. The installation uses laser projection, L'ISA Immersive Hyperreal Sound, and artificial intelligence to create a moving, digital canvas on the walls, floor, and ceiling of the space. Kereselidze said the 30-minute experience incorporates some 300 images of New York buildings and spaces collected from different sources.
Kereselidze touts the New York exhibition as one of Artechouse's most innovative projects to date, as it's based on data visualization and opens a unique dialogue for attendees about data use. He also believes that every city can be a destination for the type of tech-forward artwork that Artechouse features, and hopes to open more locations.
"People don't want to be passive viewers anymore," he said. "They want to engage with art in a different, real way."
Follow Artechouse on Instagram
Back to the Most Innovative People in Events and Meetings list