Event Innovators 2019: Jonathan Moneta
The founder and creative director of MakeLab provides an outlet for people to get creative and learn about new technologies.
November 12, 2019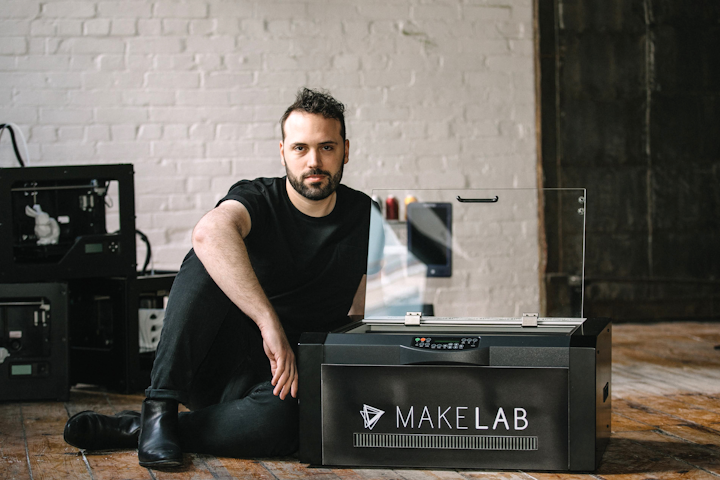 Photo: Connie Tsang
Whether it's a laser-engraved bowtie or a macaron with a printed selfie, Jonathan Moneta wants event guests to leave with something one of a kind after they've interacted with a MakeLab technology. As the founder and creative director of the Toronto-based fabrication studio, he explained the company's philosophy is to introduce people to new tools and give them creative agency to make something unique.
"We want to uncover and bring out that maker in all of us. The key is giving someone a new creative tool and watching what happens," he said. "When you give a kid a paintbrush for the first time, that reaction is the same as what we see at an event with our 3-D printer, or laser cutter, or embroidery machine. People will engage in a really authentic way."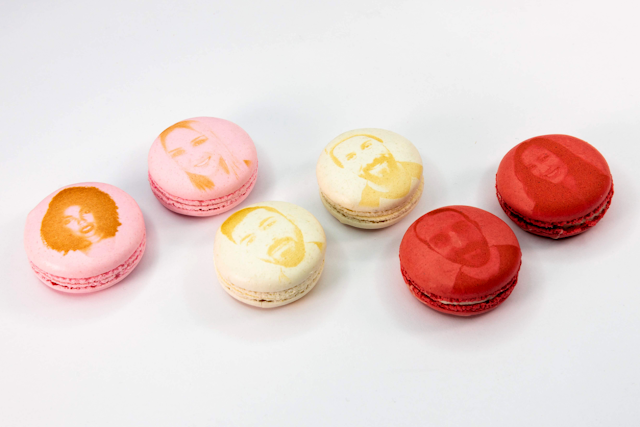 One of MakeLab's many services included printed selfies on macarons.Photo: Courtesy of MakeLab

Born and raised in Toronto, Moneta obtained a degree in theater production, but his first job out of school was for an engineering startup. Moneta founded MakeLab two years later, in 2014. Since its inception, it has produced innovative event ideas that include a device that caramelizes selfies onto desserts like macarons and cookies, D.I.Y. laser-engraved wine glasses, and 3-D printed elements that support installations for brands including Absolut.
MakeLab has its own research and development lab where employees test technologies—some that are new and some that simply aren't well known—and figure out how to make that technology accessible, engaging, and easy for people to use in an event setting.
One recent project from the R&D lab involves embroidery. Using a fleet of large embroidery machines, the company built an experience where people can embroider selfies on items such as T-shirts, handkerchiefs, and fanny packs. Moneta said his team also is working on an activation in which people can take photos of their dog and have that stitched onto items.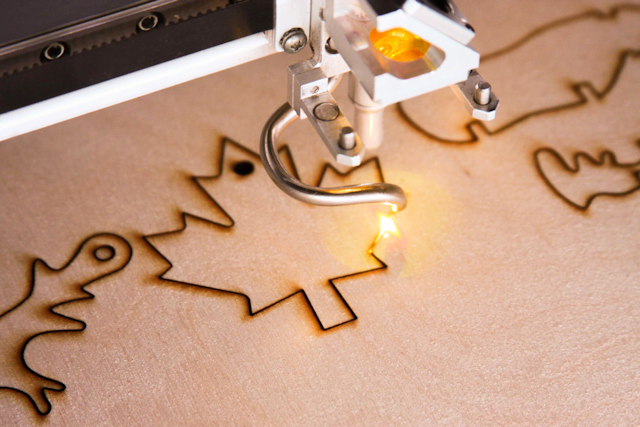 The company has a laser cut wearables bar available for events.Photo: Courtesy of MakeLab

There will be no slowing down for Moneta, who noted MakeLab has carved out a vast market.
"There are a ton of event planners and experiential marketing agencies who need something that people have never seen before at an event, but not break the bank. We found we can do that by focusing on these creative tools," he said. "We're expanding our research and development studio. And we're scouring the world for new tools, bringing them in, and finding new ways to use them."
Back to the Most Innovative People in Events and Meetings list