Event Innovators 2019: Casey Wasserman
Unfettered by logistics and cost concerns, the founder and C.E.O. of Wasserman Media Group is heading up plans for a Los Angeles 2028 Olympic Games defined by innovation and technology.
November 12, 2019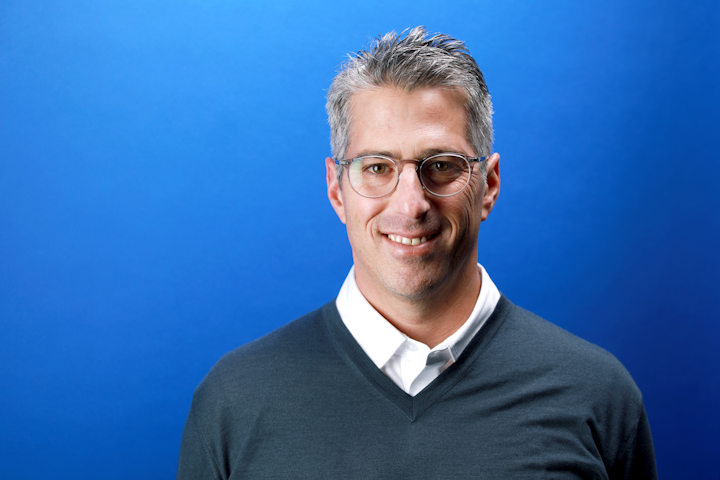 Photo: Ron Jenkins/Getty Images
Although every Olympic host city is forced to contend with the high-risk and high-cost proposition of building new venues to accommodate the needs of the massive-scale event, Los Angeles' last go at the task remains one of the games' most notable success stories.
When L.A. hosted the 1984 games, the city generated a $225 million surplus. And more than three decades later, those funds are still paying off: The U.S. Olympic Endowment uses its 40 percent share of the surplus to support American athletes. The LA84 Foundation, which took in a whopping $93 million, has used it to upgrade facilities and provide equipment and coaching to more than three million kids, according to the Los Angeles Times.
As the city prepares to host the Los Angeles 2028 games, prospects again look good for a smooth, cost-effective production: The organizing committee will not need to build even one new permanent venue, thanks to the abundance of existing local sports venues such as Staples Center, the Forum, the Rose Bowl, and the Coliseum.
And beyond that, the city got an extra four years to plan ahead when it was selected last year at the same time as Paris was chosen to host the 2024 games.
Leading the production efforts is Olympic chairman Casey Wasserman, founder and C.E.O. of Wasserman Media Group, who recently acknowledged the city's privileged position as host city—and described how such a position allows him to focus on high-tech innovation instead of merely logistics and cost control.
"I think what we have is really an incredible platform for creative and technology-driven minds to engage with," he said at the Wall Street Journal's Future of Everything festival New York City during a program called "The Digital Olympics," as cited by Sport Techie. "We are someone who has the time and the resources to invest in exciting ideas and to take some risks around those things. We can focus on the experience. We can focus on the engagement."
Working with those logistic advantages allows Wasserman and his team to focus on the more innovative approaches to the production, such as futuristic technologies as virtual reality and augmented reality.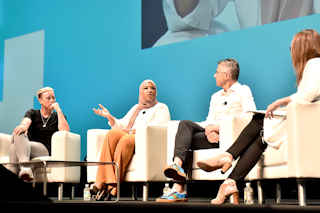 Casey Wasserman on stage at the 2018 Cannes Lions Festival with, from left, Olympic gold medalist and World Cup champion Abby Wambach, Olympic medalist Ibtihaj Muhammad, and co-founder of The Players Tribune Jaymee Messler.Photo: Dominique Charriau/Getty Images for Cannes Lions
While Los Angeles 2028 is still nearly a decade from becoming reality, Wasserman already noted the ways in which changes to technology would likely change the face of the production in various ways—many of which can't even yet be predicted. But Wasserman did note specifically that autonomous vehicles seem likely to be the primary form of transportation to and from the various Olympic venues.
Another specific idea he referenced was the creation of an app allowing fans on site to mimic the enhanced experience that viewers at home get such as supporting context about the athletes including their poignant personal stories. He suggested that the current way of doing things—"essentially… build a printing press" to print news and stats for reporters and fans—is antiquated and should be replaced with a digital concept that allows for a more 360-degree perspective.
Overall, Wasserman explained at the Wall Street Journal event, as cited by Sport Techie, "We don't own the good ideas about how you deliver an Olympic Games in a special way. What we do own is the ability to actually execute on them."
Follow Casey Wasserman on Instagram
Back to the Most Innovative People in Events and Meetings list