Event Innovators 2016: Michael Murphy
The Brooklyn-based sculptor has created eye-catching artwork for brands such as Jaguar and Nike.
May 17, 2016
Eye-catching art installations can change an event's atmosphere, which is why brands such as Nike, Target, and Jaguar have called on artist Michael Murphy to create pieces for live gatherings and venues.
The 41-year-old Brooklyn-based sculptor uses his numerous artistic skills to deliver messages to audiences, be it one that he or a client wants to convey. Murphy, who received his M.F.A. from the School of the Art Institute of Chicago, has worked as a self-employed artist since his first large-scale commission at age 22. He started doing work for commercial brands in 2012. His signature aesthetic is striking, hanging installations he creates with particles in various mediums.
"It's all about the goal and objective of the commissioning agency, and my knowledge of how the audience will react to specific scenarios," says Murphy. "A lot of times they'll have a concept in mind that they can plug into my technique. If it doesn't work, I'll suggest another possibility."
Murphy used neoprene balls for his eye-catching sculptures of the TED and Target logos at last year's annual TED Conference in Vancouver. And in 2014, Murphy designed a hanging installation for Nike's Niketown Chicago store. The piece arranged dozens of Air Jordan sneakers made from gold-plated aluminum to form the brand's iconic "Jumpman" figure.
[PULLQUOTE]
"The reason I'm creating with particles is because it addresses the difficulty involved with creating a large, sole object," says Murphy. "The particle installations are kind of like wire frames for objects. The particles imply a three-dimensional object just like a wire frame would."
Back to the Most Innovative People in Events and Meetings list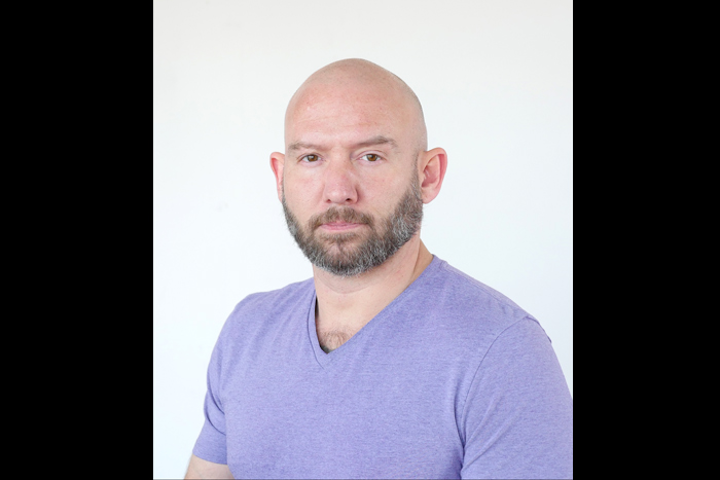 Photo: Courtesy of Michael Murphy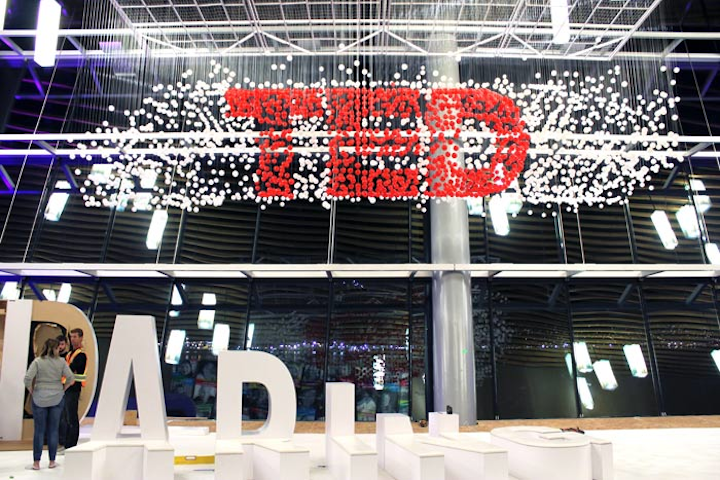 Photo: Courtesy of Michael Murphy