Top 10 Innovative Brands 2018: #2 American Express
The brand's launch of a new campaign in 2018 guided the inspiration for its customer-driven activations, which impressed independently and at major events.
October 10, 2018
If there's a major music festival, sports tournament, or even a fashion industry event happening, odds are American Express will have a presence—and will have one of the most creatively engaging experiences for attendees who use or don't use its services. 
2018 was no different for the financial services company, which launched a new campaign called "Powerful Backing: Don't Live Life/Don't Do Business Without It," highlighting the brand's commitment to having its customers' backs both in life and in business. Deb Curtis, vice president of global experiential marketing and partnerships at American Express, says the new platform guided all experiential activations this year. 
"We are always in a state of reinvention—building from the past, pacing with the needs of our customers, taking cues from culture, and closely aligning with the overall progression of our brand and business," says Curtis. "We evolved to truly embrace this platform and bring new meaning to it through the lens of human and digital experiences, and demonstrate the powerful backing that the brand offers in these moments that matter so much to our customers."
Some of the brand's standout experiences include the campaign kickoff event in April, which had a wall of trendy New York eats (think rainbow bagels and cookie dough) and a puppy playground; a pop-up art exhibit in Toronto in June that showcased a series of made-for-Instagram rooms designed by local artists; and an island-theme experience at Panorama music festival in July that offered colorful New York-inspired photo backdrops, bowling, branded beach mats, and water refill stations that resembled outdoor showers. 
Another event marketing highlight was the return and expansion of Platinum House—a curated design, food, music, and activity experience for Platinum card members and influencers—to events like Coachella, Art Basel, the Food & Wine Classic in Aspen, and, most recently, London Fashion Week. And for N.B.A. All-Star Weekend in Los Angeles, the brand hosted an interactive consumer pop-up that featured a neon basketball court, crystal chandeliers, and a golden vault tied to the brand's partnership with the Los Angeles Lakers. 
While all of the American Express activations feature different eye-catching design elements, photo booths, and activities to complement the atmosphere of that particular event, the brand still manages to maintain its identity, which Curtis says is because the brand never loses sight of its role of servicing customers and improving the fan experience. 
"The nuance between an activation at the N.B.A. All-Star Game and those at music, art, or food festivals is ensuring that it rings authentic for that particular fan. We dive into everything about the fan, the event, and unearth the gaps that it makes sense for us to fill to make that experience better," says Curtis. "Throughout that we are guided by our global brand platform as the portal to which that story unfolds, ensuring that our brand's visual identity, design, voice, and service mentality all hangs together."
The brand also continues to thrive under new leadership; Stephen Squeri was appointed the new C.E.O. after Ken Chenault retired in early 2018. And the brand has maintained its 86th ranking on the Fortune 500, with revenues of nearly $35.6 billion in the last fiscal year. 
Along with presenting a slew of steal-worthy design and activity ideas at its activations this year, Curtis also noted that the brand changed up the way it informed attendees about its experiences on site. New ideas included wrapped ferries at Panorama and jitneys at the U.S. Open golf tournament, both of which promoted the brand's activations. 
The brand also introduced new technologies for its card members to use at events, with an effort to make their experience more seamless and valuable, according to Curtis. The technology strategies were notable at activations at Coachella and the U.S. Open tennis tournament this year. 
"At Coachella, customers were able to unlock benefits such as a free Ferris wheel ride or access our oasis-like card member club on site through the tap of a Coachella wristband," says Curtis. "At the U.S. Open, we launched our first-ever Amex Band, a contactless wristband that allowed eligible card members to pay for purchases, unlock unique benefits, and automatically enroll in an offer."
At the U.S. Open, the brand also showed that it could deliver a well-executed, technology-fueled experience. Guests of all ages could participate in an augmented-reality tennis game by using a 3-D printed racket to hit virtual tennis balls against physical targets. The experience included a tutorial from a hologram of Venus Williams. 
Additionally, American Express targeted music fans in August by partnering with Ariana Grande for a performance series called "American Express x Ariana Grande: The Sweetener Sessions," which treated card members to three exclusive performances at small venues in New York, Los Angeles, and Chicago to promote Grande's new album Sweetener. The event was also the first that American Express live streamed on Instagram's new IGTV platform. 
"We always strive to innovate and get better—to take the best of what we learned from the last event or previous year and evolve it to continue to meet our card members' needs, while keeping essential elements they know and love," Curtis says. "2018 has been a fantastic year for us. We had our customers' backs at experiences at some of the biggest cultural moments, and we're looking forward to continuing to do so in 2019."
Back to the Top 10 Innovative Brands list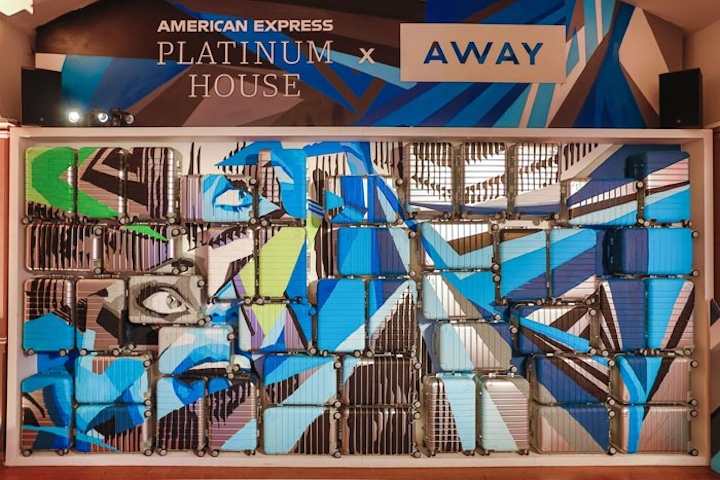 Photo: David M. Benett/Getty Images for American Express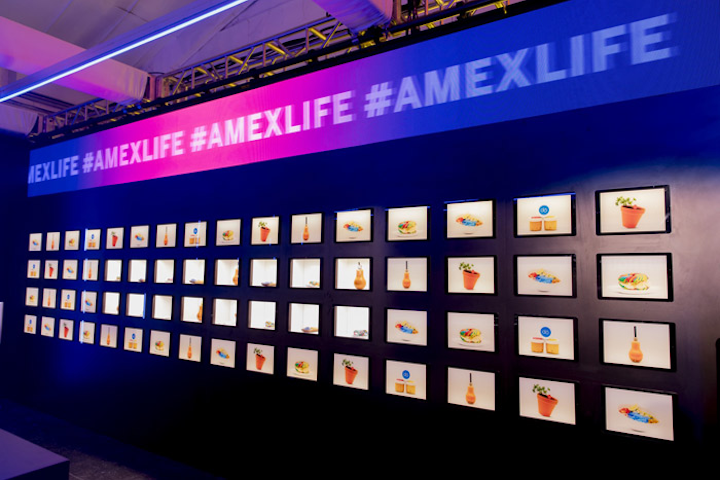 Photo: Courtesy of American Express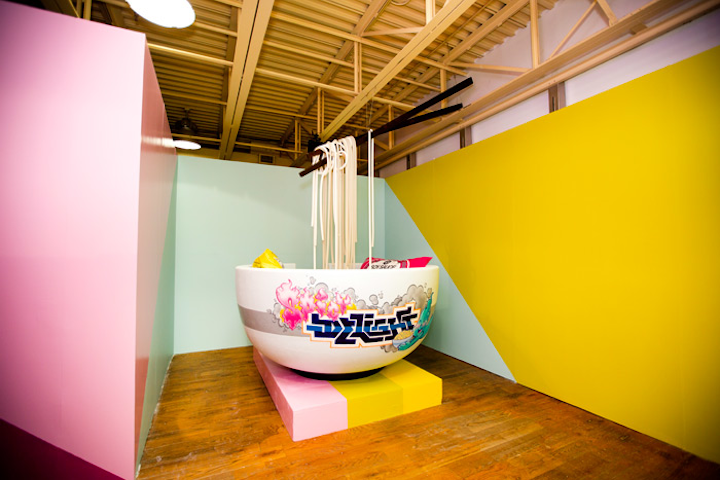 Photo: Courtesy of American Express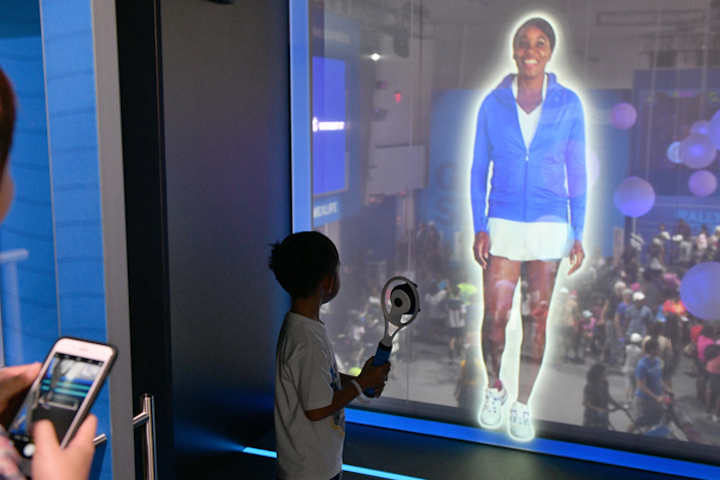 Photo: Bryan Bedder/Getty Images for American Express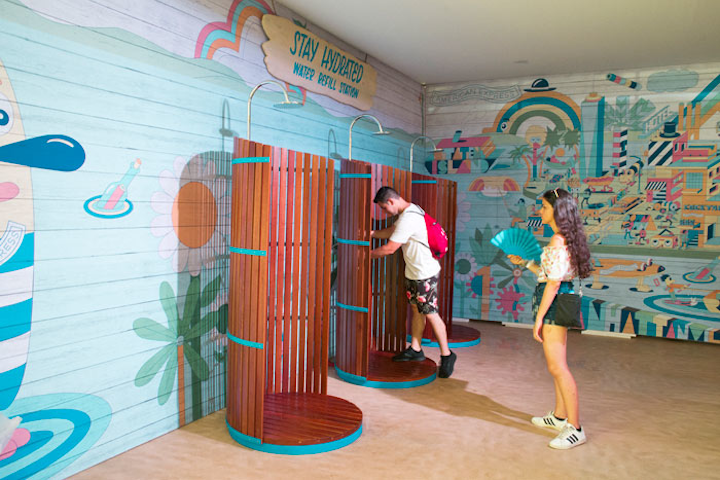 Photo: Taylor McIntyre/BizBash