Triple Play
To mark its latest \"Young and the Guest List\" issue, Washington Life put forth a trifold evening of mystery and carnival behavior.
February 5, 2008
The only information invitees received prior to Thursday's event for
Washington Life
's current "The Young and the Guest List" issue—profiling notables such as gymnast Dominique Dawes, Fox 5 anchor Will Thomas, and Mayor Adrian Fenty and his wife, Michelle—was to arrive at the
St. Regis
hotel at 8 p.m. sharp. The rest was a mystery. To keep party crashers out, and to create a bit of drama, the magazine's planners kept the location a secret, transporting guests by bus to the real party spot (the
Halcyon House
), and then to a late-night after-party at the new
Josephine Lounge
on Vermont Avenue.
Keeping the event details under wraps was no problem, according to
Washington Life
editorial director Katie Tarbox. With all the hype from last year's party, she wanted to make sure the evening lived up to expectations for the guest list of "350 future leaders in Washington under 40." She added, "This crowd travels to New York, L.A., and they see hot things. They want to be at a hot party. To think of a concept that's new and fresh, it's a lot of pressure."The logistics of having three parties in one night (and making sure no one missed the bus) did complicate things. "It's like a ballet," said the evening's planner,
André Wells
, who created a French circus theme for the night after six months of planning. "You have to be so organized," he said, holding up his four-page schedule. 
After receiving their wristbands at the St. Regis, guests entered the hotel's ornate Astor Ballroom to find tables topped with shiny red-striped cloth and more than $5,000 worth of flowers from
Ultra Violet Flowers
, including French yellow lilies and Holland tulips. Outfitted with flickering Belvedere-branded vodka votives, translucent bar stools, and a low S-shaped banquette (which proved to be a stumbling block for more than a handful of guests), the space included a jam-packed square bar in the center and offerings of shrimp wontons and vegetable potstickers from
Design Cuisine Caterers
. For a more substantial meal, a room outside the ballroom featured chefs creating made-to-order stir-fry, in Chinese takeout boxes with chopsticks.
At 9 p.m., guests headed for the buses, some still toting their takeout boxes. As the bus traveled though Georgetown, partygoers tried to guess where it would stop:
Café Milano
?
Morton's
? All wrong. At the Halcyon House, a private two-level mansion overlooking the Potomac, a jester greeted guests as they entered. (The circus performers were hired for the night from
Cast of Thousands Entertainment Company
.)
Upstairs, French burlesque mannequins decorated the historic rooms, and fishnet stockings covered glass vases, with floral arrangements from
Janet Flowers Wedding and Event Designs
. Guests could choose from a variety of signature cocktails, including the aptly named "Young & Fab"—a coconut rum cocktail mixed with Grand Marnier and pineapple and cranberry juices. And the lavish array of food continued with sushi, mini burgers, and goat-cheese quesadillas, also from Design Cuisine.
The lower-level sculpture studio, down a long flight of wooden stairs, with floor-to-ceiling windows and concrete floors, was the real stunner. Wells outfitted the raw space with a long bar and two large pillared white banquettes with matching seats, while a live band,
Big Ray and the Kool Kats
, played oldies. At the end of the night, some unweary revelers boarded the bus again for Josephine Lounge, but all managed to carry home the overloaded gift bags, stocked with $500 worth of swag, including Prescriptives mascara, Clarins Paris sunscreen, and a cupcake from Georgetown bakery
Baked & Wired
.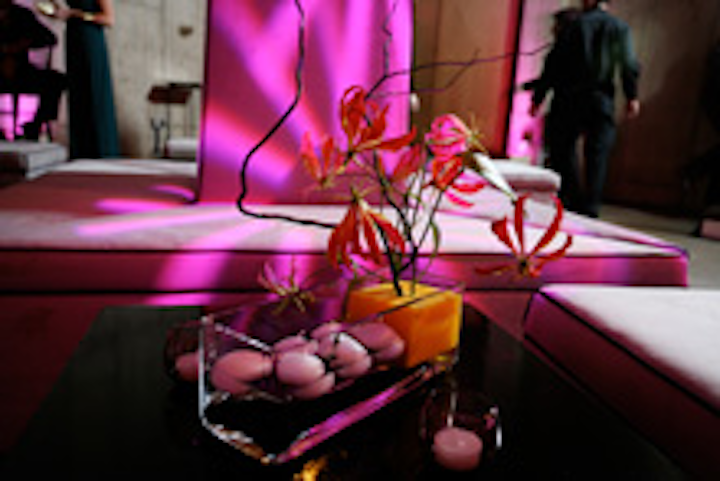 Photo: Jonah Koch/Courtesy of Washington Life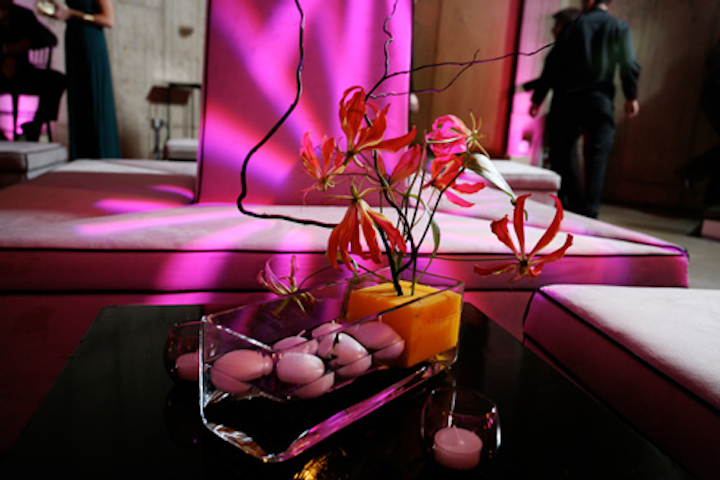 Photo: Jonah Koch/Courtesy of Washington Life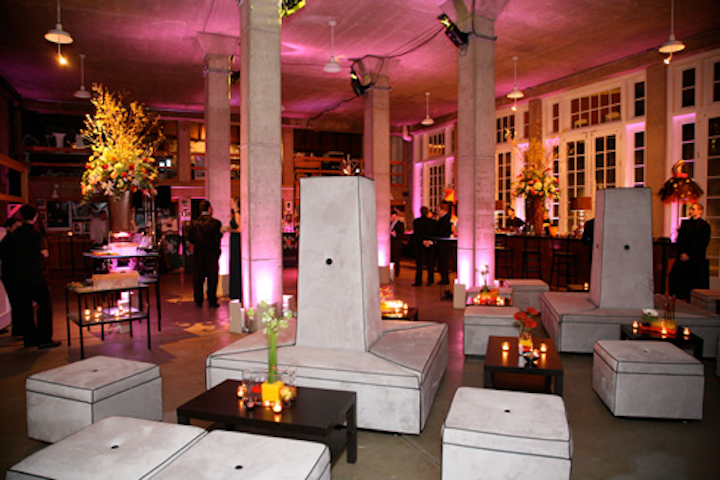 Photo: Jonah Koch/Courtesy of Washington Life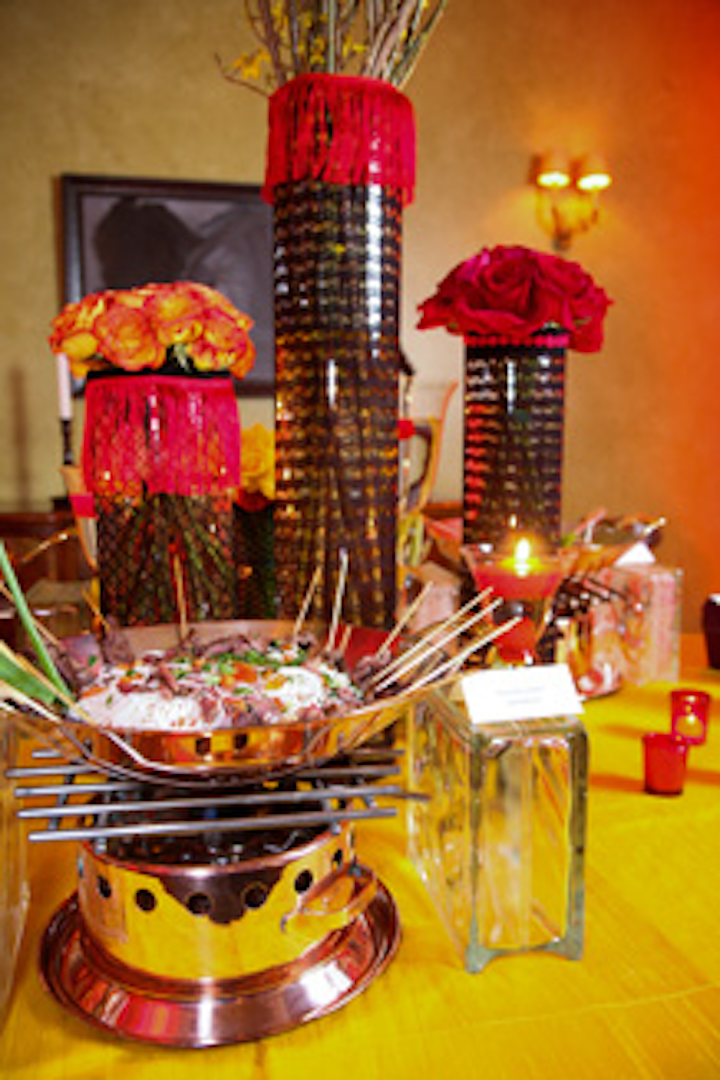 Photo: Jonah Koch/Courtesy of Washington Life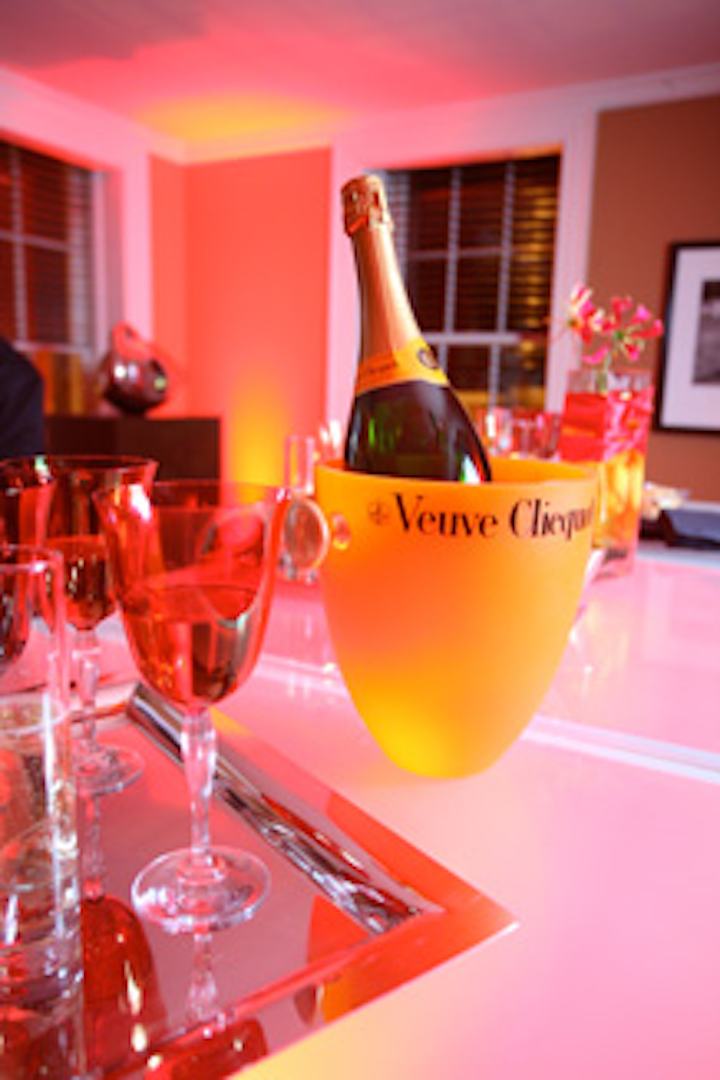 Photo: Jonah Koch/Courtesy of Washington Life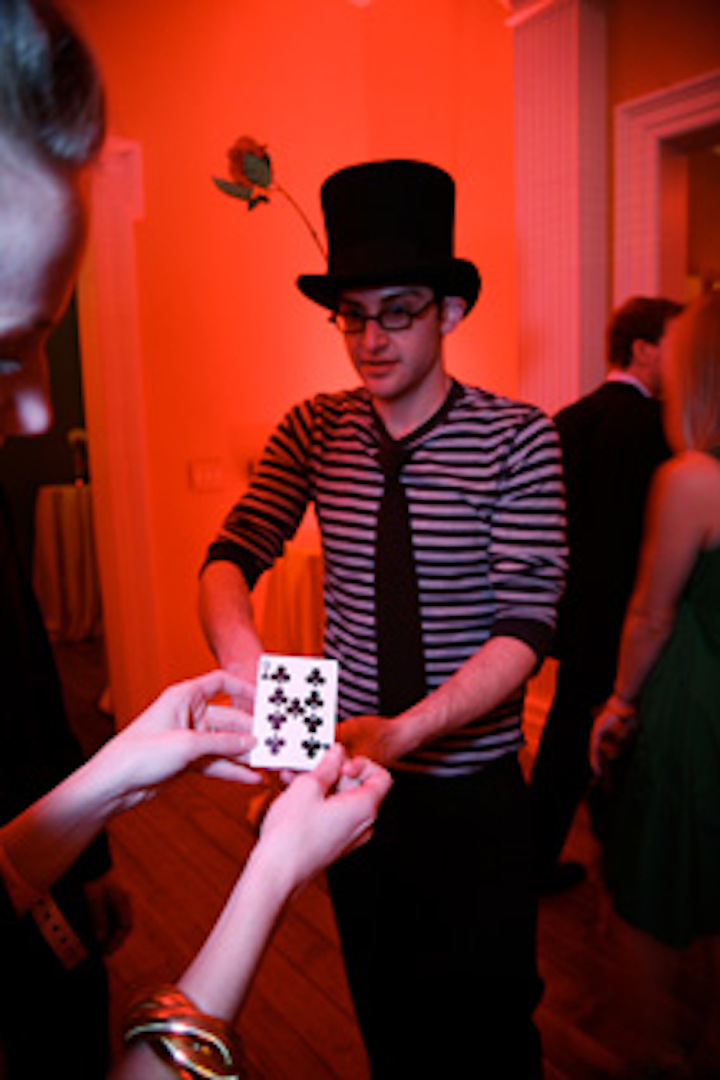 Photo: Jonah Koch/Courtesy of Washington Life
Featured Venues/Suppliers: