'Variety' and British Airways Take Over a $30 Million Mansion
Variety and British Airways dressed a West Hollywood residence with British flair.
October 2, 2013
For frequent eventgoers who have seen it all, one recent event in West Hollywood provided a less familiar sight—a peek inside a private residence currently listed for sale for $28.8 million. Variety and British Airways' September 25 affair, meant to both fete the trade publication's "10 Brits to Watch" feature as well as the airline's nonstop service between Los Angeles and London Heathrow on the A380, took over the architecturally striking property. Variety marketing managing director Kate Mazzuca oversaw the event, working with Joe Moller on the production.
Guests arrived via shuttle bus after valet parking their cars on the tight, windy residential street above Sunset Boulevard. British flair included pillows marked with the Union Jack, red and blue teacups arranged in the shape of the airline's logo on a wall, and sleek, modern tabletops emblazoned with lettering to announce the new flight offering.
Two iconic black cars from 101 Classic Cars, which displayed the party's official hashtag, #BAlovesLA, on the windshields, as well as two flight attendants, met guests at the entryway. Waterloo & City provided traditional English bites.
DJs Chris Holmes spun at the event, and the Foxes performed a surprise set on a stage by the home's infinity pool.
To further inspire guests' wanderlust, a photo booth was placed adjacent to a giant map wall highlighting the cities on the British Airways route. Guests snapped shots and received two copies: one to take home and one to pin to the wall on the city they'd most like to visit.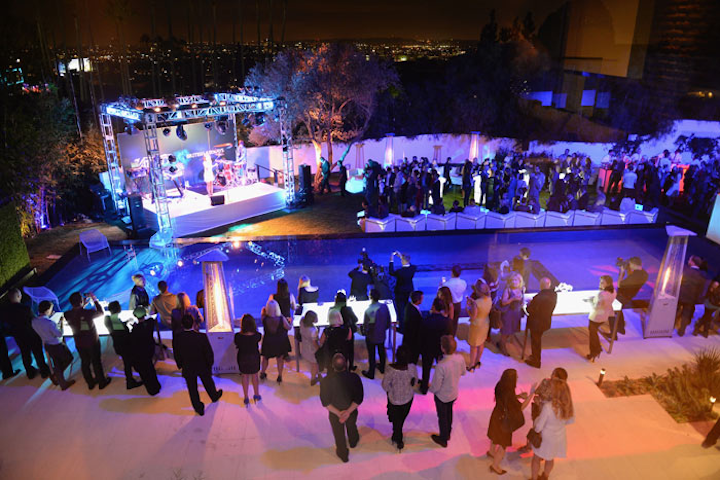 Photo: Michael Kovac/Getty Images for Variety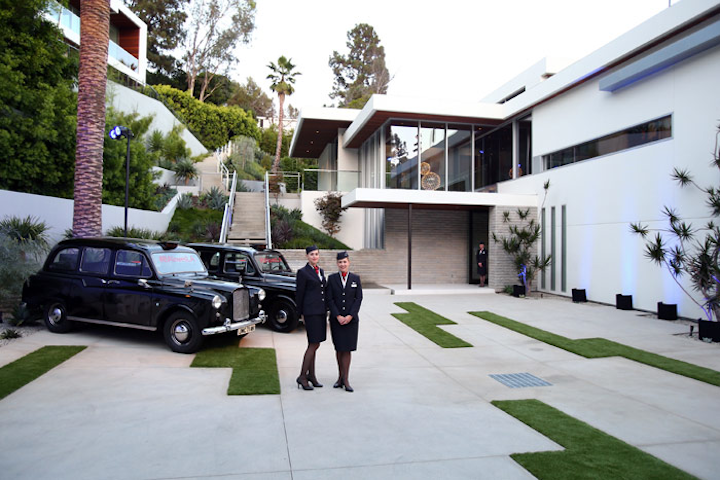 Photo: Joe Scarnici/Getty Images for Variety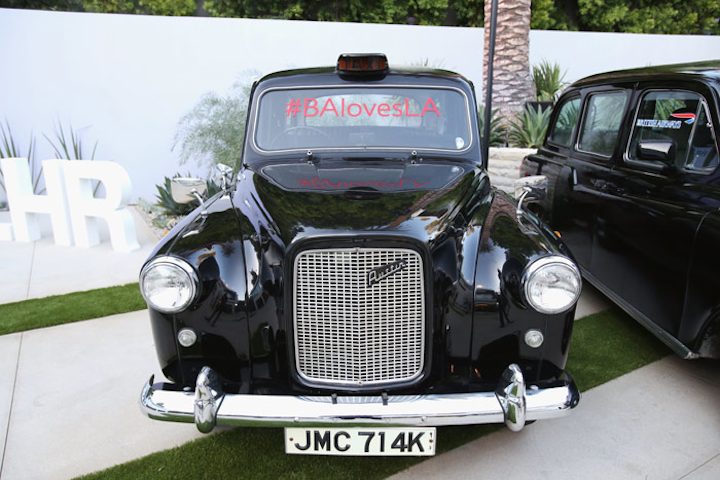 Photo: Jonathan Leibson/Getty Images for Variety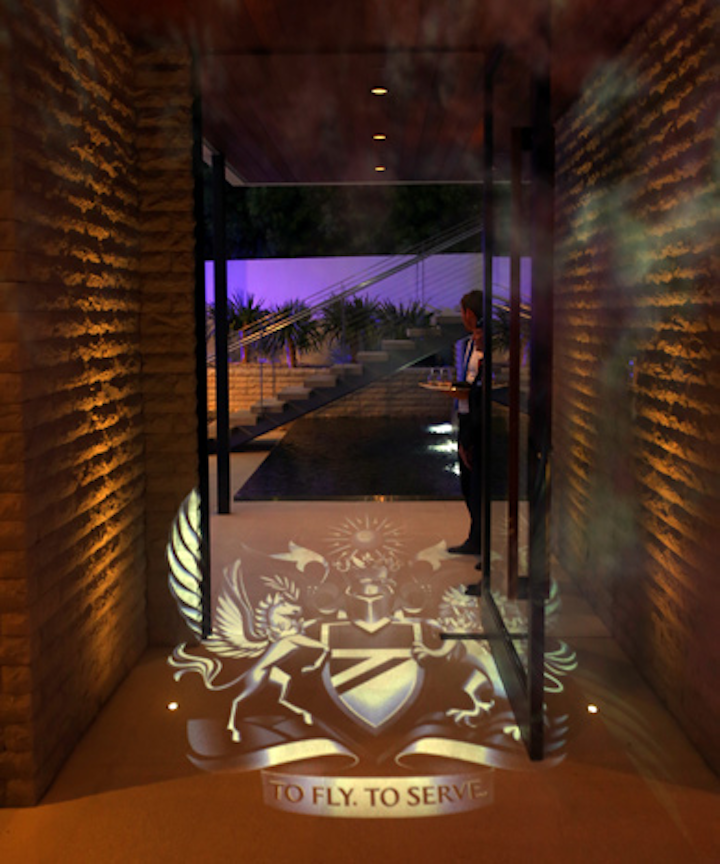 Photo: Joe Scarnici/Getty Images for Variety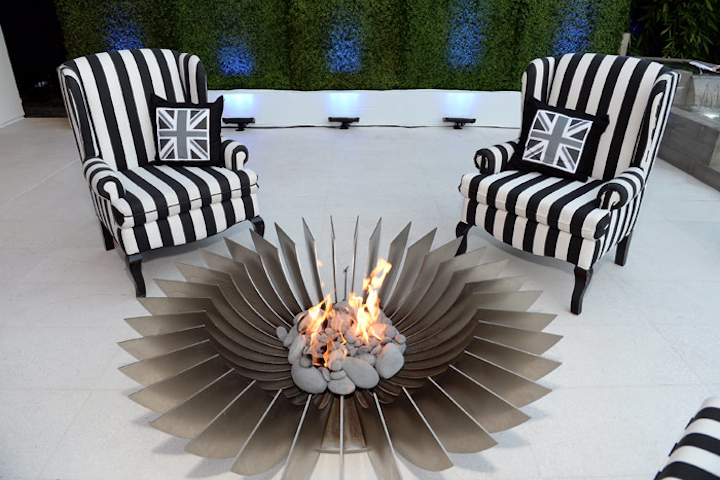 Photo: Michael Kovac/Getty Images for Variety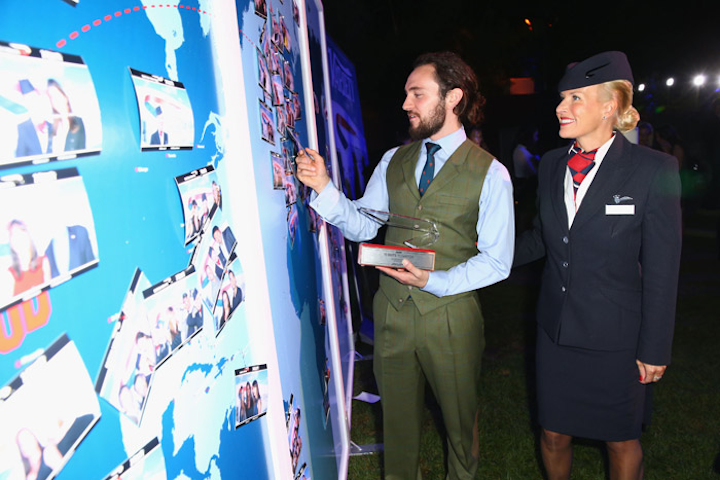 Photo: Joe Scarnici/Getty Images for Variety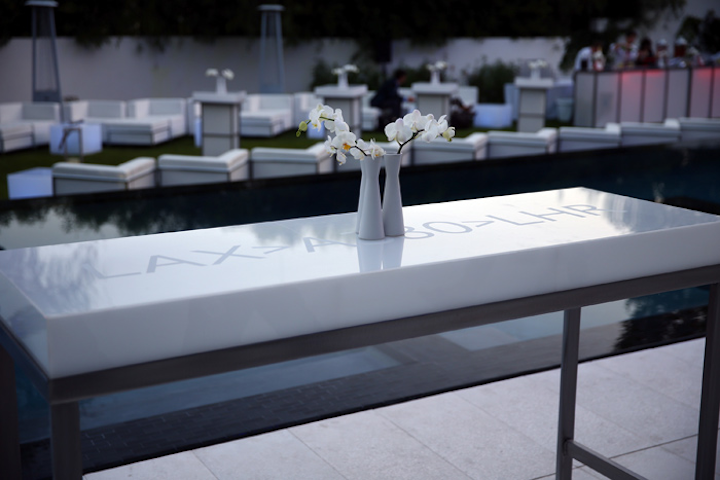 Photo: Joe Scarnici/Getty Images for Variety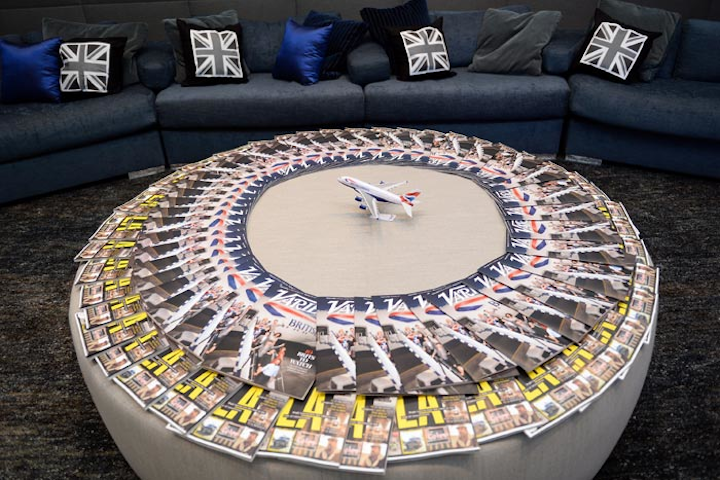 Photo: Michael Kovac/Getty Images for Variety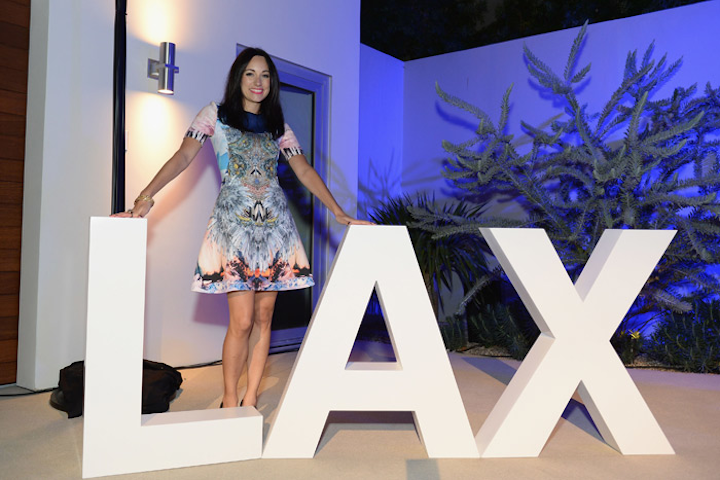 Photo: Michael Kovac/Getty Images for Variety
Featured Venues/Suppliers: