Most Innovative Meetings 2015: #6 Future of Storytelling
Short films distributed before the conference create a unique and engaging experience for attendees.
October 13, 2015
It's fitting that a conference called the Future of Storytelling would employ a unique and effective strategy to connect speakers and attendees. The annual gathering is hosted by Melcher Media, a company that began as a book publisher but in the last decade has transitioned to a comprehensive provider of storytelling tools that include books, apps, websites, films, and events.
"The Future of Storytelling is an effort to bring a multidisciplinary group of people together to explore the ideas, the new forms, the technologies that are shaping communications in the 21st century," said founder Charles Melcher. Organizers invite 500 people from technology, media, marketing, and communications to the two-day event, which takes place at the Snug Harbor Cultural Center on Staten Island in New York. In the months leading up to the gathering, organizers pair the 25 speakers with filmmakers to create five-minute preview films, each uniquely produced to reflect the topic of that speaker. Attendees receive links to the videos and rank their favorites, and organizers then use that information to match attendees to sessions. Each session includes about 25 participants, the speaker, and a facilitator in a roundtable discussion.
"It's a very engaged, lean in, high-level, participatory conversation with this leader. What's beautiful is we knew people would love getting to know the speakers—in fact my big complaint about most conferences is I really don't get to meet the speakers—but what we didn't realize was how much people would get to know each other," Melcher said. "We've gotten compliments that, unlike at other summits, here the cool stuff doesn't just happen between the sessions out in the hall; it actually happens during the session. And then the connections made there continue."
The event also has a variety of immersive theater elements, interactive technology exhibits, and hands-on workshops, such as an arts-and-crafts session from designer Todd Oldham and a mime workshop lead by Cirque du Soleil. Organizers said the location also drives the event's success. "We transport them away from their daily city life and into this beautiful 83-acre waterfront campus built in the 1820s. Just taking that passage opens attendees up to experiencing Future of Storytelling in a way they would not typically experience a conference. And we work with writers and theater producers and performance artists to really craft a story and a narrative around the two-day run of show," said summit producer Julia Sourikoff.
Previous: #5 Sapphire Now
Next: #7 Dent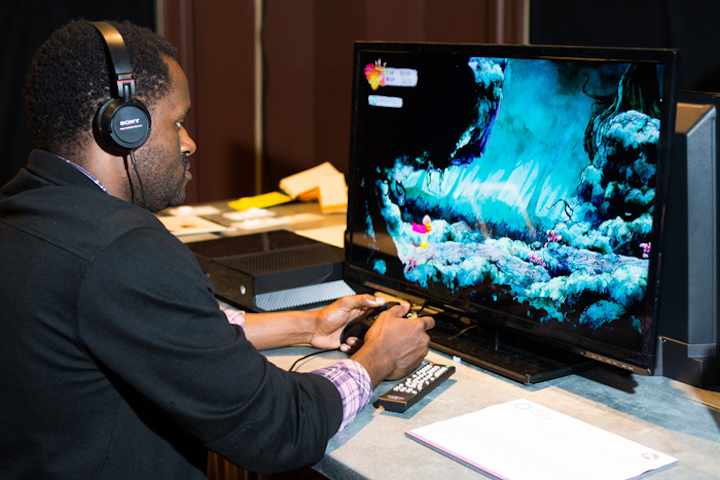 Photo: Winston Struye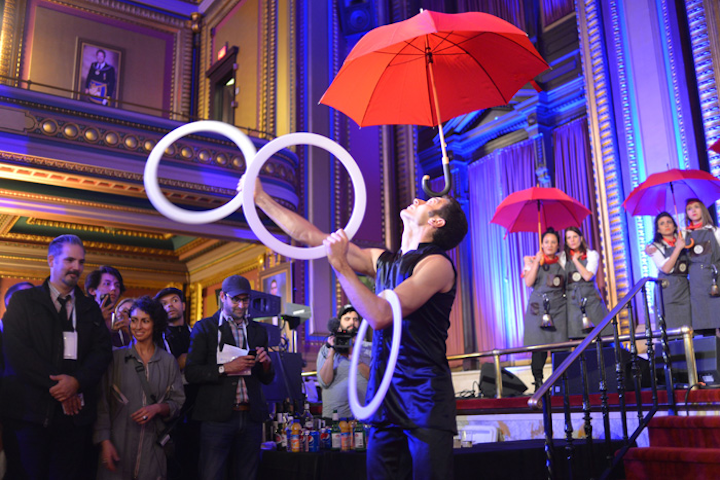 Photo: Shannon Carroll
Featured Venues/Suppliers: