Most Innovative Meetings 2018: #1 Adobe Max
Adobe's annual conference for creatives had an increased focus on accessibility and diversity this year.
January 15, 2019
Adobe Max calls itself the "creativity conference," and for good reason: The 2018 event, which took place in October in Los Angeles, drew more than 12,000 graphic designers, illustrators, photographers, videographers, and others from around the world. The three-day conference also featured some 300 sessions and workshops, most of which streamed online, plus hands-on demonstrations of new Adobe products and interactive pop-up shops and installations from artists and presenters.
The buzzy event had a number of new components this year, including an "Elevator Pitch" contest. Intended to drive pre-event engagement and community excitement—and make the conference accessible to creatives who couldn't afford the high ticket price—the contest asked people around the country to explain why they should be gifted a free pass. The top four finalists were invited to New York, where they pitched directly to Adobe's chief creative officer, in an actual elevator.
Also new this year was an increased focus on accessibility and diversity. In late 2017, Adobe promoted Seattle-based Matt May to head of inclusive design, a role that works both on Adobe products and at its events. The company's commitment to inclusivity was definitely on display at Adobe Max this year, with a number of new steps taken to accommodate every attendee's needs.
"When I'm talking about inclusive design, I'm not just talking about disability, but also race, gender, economic status, sexuality, et cetera," explained May. "The event staff already understands a lot of the requirements, especially around wheelchair access, ingress and egress—I've just been putting new layers of inclusion on that. People need to feel safe in spaces that we make for them." (Read more from our interview with May.)
One main initiative was to add live captioning to all keynotes and breakout sessions. Captioners worked both remotely and in the room to provide live transcription that was displayed on large screens. In all, nearly 500 hours of captions were captured and displayed throughout the conference.
May also worked with speakers on their presentations to make sure all visual assets—things like graphics, fonts, and color contrasts—were clear and legible, even for people with some vision impairment.
In addition, attendees had a chance to discuss accessibility requirements while registering for the conference. Anyone who noted a requirement received a personal call from the Adobe team, who then worked with attendees to provide what was needed: everything from a personal sign language interpreter to a mobility device to a service animal to special transportation to additional events, some of which were as far as two miles away.
"Asking that question and expressing your willingness to accommodate is so important," May said. "You are inviting people to say, 'Listen, this is what I want and need.' The more detailed you can be in the registration process, the better the outcomes are going to be for everybody that's involved. That was one of the big things that we did several months in advance."
The event also had gender-neutral restrooms, private rooms for breastfeeding, and a clear code of conduct displayed on the registration website.
Other conference highlights included a keynote from musician Questlove, who announced a new collaboration with Adobe. Meanwhile, the always-popular Sneaks session—where Adobe engineers share short, entertaining demos of future tech—was co-hosted by comedian Tiffany Haddish. Other big-name speakers included director Ron Howard, comic artist Nicola Scott, and YouTube star Lilly Singh. And the buzzy Max Bash after-party featured a performance by Beck, plus art installations and food trucks.
Next: #2 IBM Think
A version of this story appeared in the Winter 2018 issue of BizBash.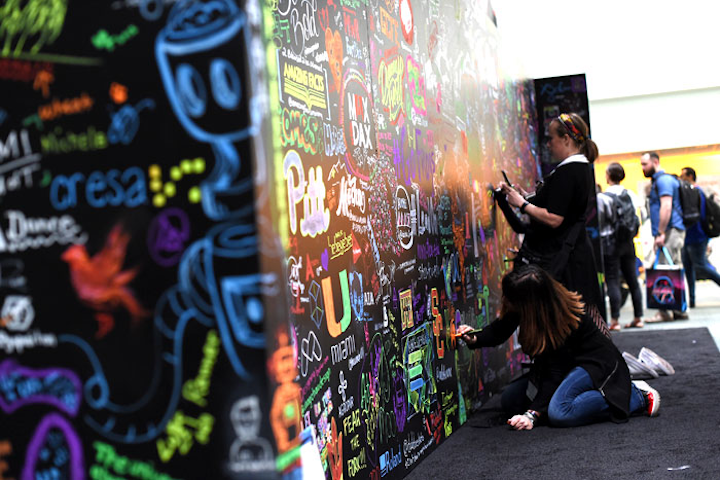 Photo: Courtesy of Adobe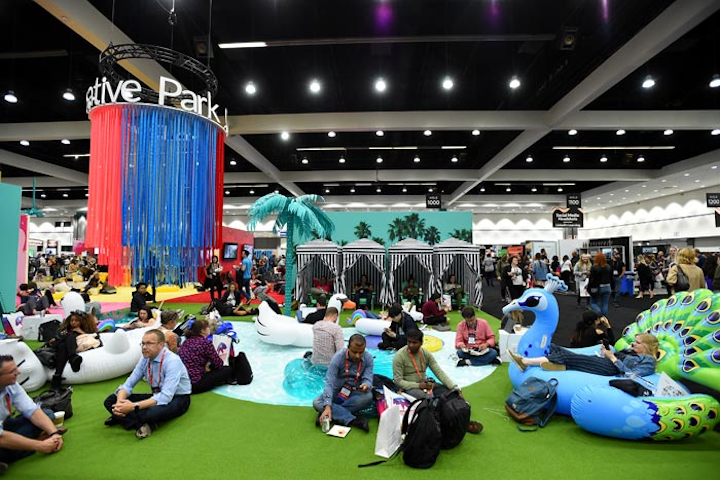 Photo: Courtesy of Adobe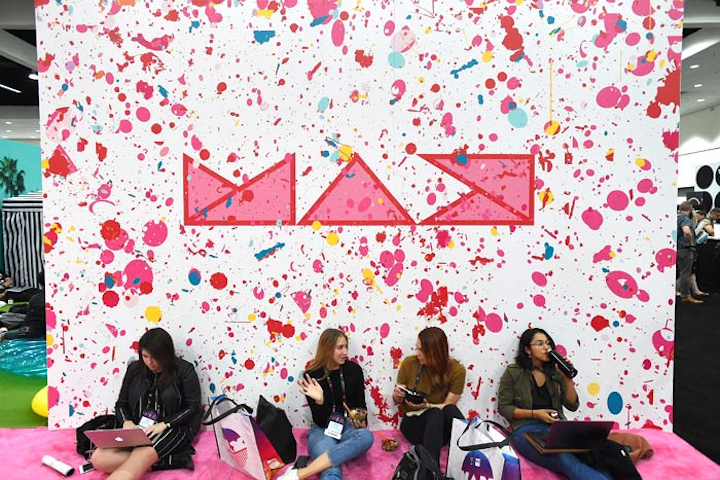 Photo: Courtesy of Adobe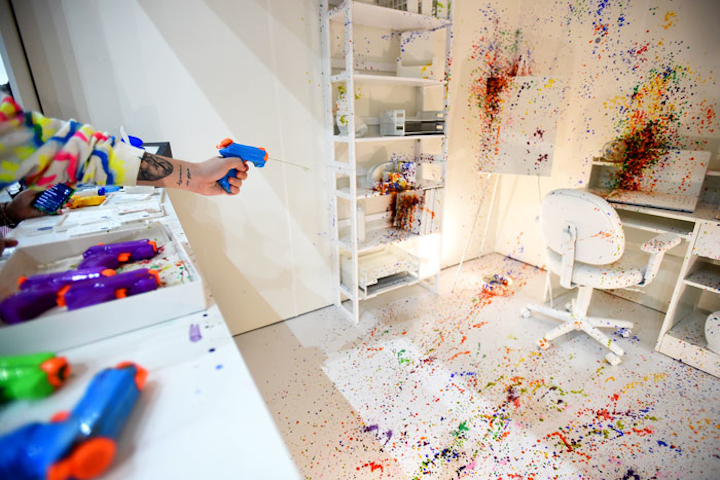 Photo: Courtesy of Adobe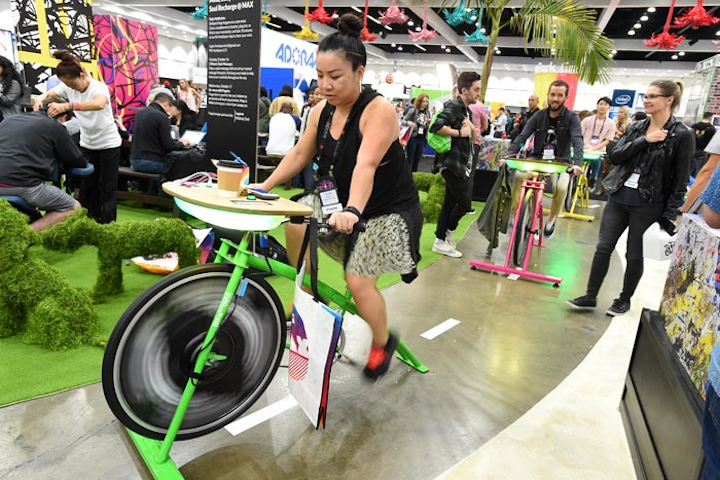 Photo: Courtesy of Adobe