Chicago's Top Benefits 2010
April 12, 2010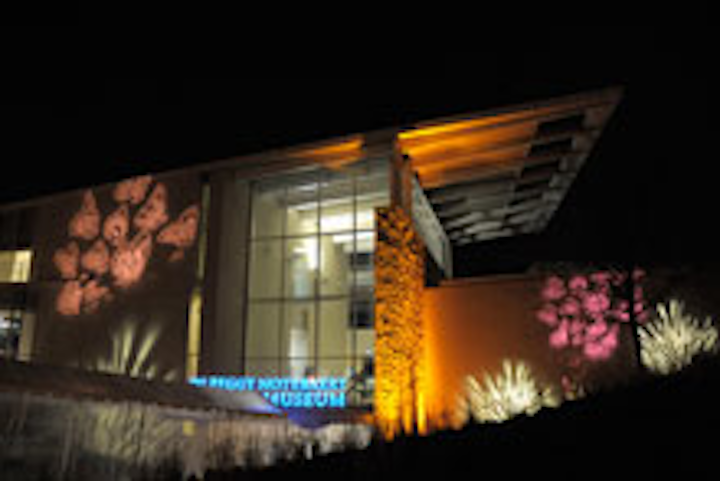 Photo: Dan Rest
1. After School Matters Gala 
Unconventional venues are a hallmark of this autumn fund-raiser, which took over an airport runway in 2008 and moved to Washington Park in 2009. Last year's event drew 2,200 guests and raked in $3 million to fund after-school activities for local teens.

2. Juvenile Diabetes Research Foundation's Chance of a Lifetime Gala
In 2009, a silent auction offered 300 lots. During the live auction, a dinner at chef Art Smith's home sold for $18,000, and the fund-a-cure component raised more than $1 million. Overall, the event raked in $2.75 million and drew 2,000 attendees. The 2010 gala is set for December 11.
3. American Cancer Society Discovery Ball
In 2009, this became the first event in Chicago to incorporate handheld bidding devices into its auction and ultimately raised $2 million. Some 1,000 guests are expected at this year's iteration on April 24 at the Civic Opera House.

4. The Medical Research Institute Council of the Children's Memorial Hospital's Children's Ball
Known for whimsical themes and lavish decor, this gala got a toned-down look last year. The 2009 ball raised $2.1 million and drew 1,100 guests. The 2010 gala is scheduled for December 11.

5. Green Tie Ball
In 2009 the ball took place at the Chicago Illuminating Company for the first time. Some 1,500 guests attended, raising $300,000 for the Chicago Gateway Green. Known for attracting a hip, young crowd, the soiree offers casino gaming, restaurant tasting stations, and creative sponsor activations. The 2010 event will take place September 25.

6. AIDS Foundation of Chicago's World of Chocolate
Known for outrageously creative desserts, this benefit drew 1,500 guests last year, and offerings from more than 30 pastry chefs and confectioners.  The event will return to the Hilton Chicago on December 2.

7. Chicago Urban League Golden Fellowship Dinner
The league's largest annual fund-raiser typically attracts 1,000 guests and raises close to $1 million; 2009 was no exception. Companies such as Ernst & Young have sponsored the black-tie event, which draws civic power players. This year's dinner is scheduled for November 6.

8. Common Threads' World Festival
Just five years old, this walk-around tasting has built a reputation as a celebrity-chef fest: Art Smith hosts, and Nigella Lawson and Tyler Florence have manned stations. The March 1 event at Soldier Field drew 900 attendees (compared with 650 in years past) and raised $1.2 million a $765,000 increase over 2009.

9. Lincoln Park Zoo Ball
This whimsical fund-raiser lets guests sip champagne while riding the zoo's merry-go-round. Slated for July 9, this year's gala has a "Rock and Roar" theme that will play out in a nightclub-inspired look. Sponsors include United Airlines and Neiman Marcus, and some 1,000 guests are expected.

10. Make-A-Wish Foundation's Wish Ball
This event typically draws more than 1,000 guests. This year, it heads to the U.I.C. Forum on June 26 with an "Enchanted Evening" theme. For the first time, planners will employ electronic bidding devices in the live and silent auctions, and the benefit is expected to raise $1 million.

11. Ronald McDonald House Charities of Chicagoland and Northwest Indiana's Big Mac Under Glass Gala
At the Palmer House Hilton, last year's gala drew 950 guests and raised $504,000, which exceeded the 2008 take by $200,000. Coca-Cola will sponsor this year's gala, is set to take place May 1 at Navy Pier.

12. Facing History and Ourselves Benefit Dinner
Devoted to combating prejudice, this organization's annual dinner draws around 1,000 guests. Last year's benefit had sponsors such as I.B.M. and PricewaterhouseCoopers. On May 5, author Dave Eggers will give the keynote at the Hyatt Regency Chicago.

13. Shedd Aquarium Gala
The 2009 gala highlighted the aquarium's recent advancements. Guests including Mayor Richard Daley watched a marine mammal show in the renovated oceanarium and danced on the new lakeside terrace. Dubbed the "Beluga Ball," this year's event is scheduled for June 5 and will have a Russian theme. Planners expect to draw 850 guests and raise $500,000.

14. Museum of Science and Industry's Columbian Ball
Last year, White House senior adviser Valerie Jarrett and Miles White, C.E.O. of Abbott Laboratories, were among the 800 guests at this fall fund-raiser. The event included a live-auction and disco decor from Heffernan Morgan. The event returns in early October.
 
15. The Field Museum Gala
The museum's largest annual fund-raiser derives its theme from the Field's current attraction. Some 850 guests are expected at this year's gold-themed event on October 16. Planners hope to exceed last year's $1.2 million take.

16. Boys & Girls Clubs Summer Ball
Bill Cosby will headline this year's ball, which takes place at the Palmer House Hilton on May 22. The 670-guest event raised $1.34 million in 2009.

17. Peggy Notebaert Nature Museum's Butterfly Ball
In 2009, this springtime soiree drew 700 guests and raked in $1.3 million. The 2010 ball will take place on museum grounds on May 7 and will include a sneak peek of a new exhibition, "Sanctuary: The Flight of the Monarch Butterfly."

18. American Heart Association's Heart Ball
The Palmer House Hilton welcomed 600 guests to the 2009 iteration, which stayed upbeat with a "Hope Is Where the Heart Is" theme and raked in $1 million. This year's ball heads to Navy Pier on April 17 and will attract some 700 guests, including fitness expert Denise Austin.

19. Brookfield Zoo Whirl
A "Diamonds of the Wild" theme gave this gala a sparkly look in 2009, when 750 guests helped to raise $1.3 million for the zoo. Dubbed "A Whirl in the Wilderness," the April 24 event will be sponsored by American Airlines and A. Marek Fine Jewelry.

20. Alzheimer's Association's Rita Hayworth Gala
The iconic actress's daughter, Princess Yasmin Aga Khan, chairs this Mother's Day weekend gala. In 2009, planners saved by replacing a headline act with casino gaming, a live band, and specialty cocktails. The event drew 500 guests and raised $800,000. This year's gala is scheduled for May 8.

21. Parkways Foundation's Garden Party
Known as the "hat luncheon," this afternoon affair draws around 650 guests, many of whom commission extravagant millinery to match each year's theme. The 2009 event raked in $500,000, which greatly exceeded the $300,000 take in 2008. This year's luncheon is set for September 16.

22. Cystic Fibrosis Foundation's Grand Chef's Gala
The foundation's Greater Illinois chapter hosted its gala on January 29. Tasting stations from more than 30 local restaurants drew 650 guests and helped raise more than $500,000. Chefs, caterers, and restaurateurs attend the event, which includes a presentation of the Jean Banchet Awards for Culinary Excellence.
 
23. Hedge Funds Care Open Your Heart to the Children Benefit
In 2009, some 500 guests turned out to this corporate networking extravaganza, which took place at the Cultural Center and raised $850,000 for the Midwest chapter of Hedge Funds Care. The 2010 event is scheduled for May 20.

24. Museum of Science and Industry's Black Creativity Gala
The January 30 gala raised $500,000 for the museum's Black Creativity programming, which comprises exhibitions and lectures that recognize scientific achievements by African Americans. To accommodate the footloose crowd, planners added a lower-level lounge with an additional dance floor, as well as a strolling buffet instead of a sit-down dinner.

25. Parkways Foundation's Galapalooza
Lollapalooza founder Perry Farrell typically attends this benefit in Grant Park on the night before his music festival begins. The evening's centerpiece is an intimate performance from a Lollapalooza act—Vampire Weekend played last year. The August 5 event is expected to draw 700 guests.

26. Chicago Botanic Garden's Harvest Ball
Known for eye-popping floral arrangements, this end-of-summer gala takes place on garden grounds, raises around $400,000, and draws sponsors such as Moët & Chandon. In 2009, Bukiety Floral crowned the dance floor with dahlia-studded topiaries and provided towering centerpieces for the dinner tables. This year's event is scheduled for September 25.

27. Rehabilitation Institute of Chicago's Medicine Ball
The institute's 90-member women's board plans this gala, which in 2009 featured entertainment from Grammy-winning jazz singer Steve Tyrell and raked in more than $509,000. Heffernan Morgan will provide decor for this year's ball, at the Chicago History Museum on September 11.

28. Children's Place Association Once Upon a Time Benefit Gala
Dubbed "Once Upon a Time in the Land of Make Believe," this year's ball will take place at the Cultural Center on May 1, when planners hope to raise $400,000. The evening includes a corporate award ceremony for major donors such as association management company SmithBucklin.

29. Adler Planetarium's Celestial Ball
A costumed Galileo poured champagne at the whimsical 2009 ball, where Ronsley handled production for the first time. With the theme "Cosmic Fusion," the benefit offered international hors d'oeuvres and decor inspired by China, Morocco, and Africa. The event drew around 600 guests and raised $450,000.

30. The Mayor's Halloween Ball
Mayor Richard Daley dons a pumpkin-dotted vest for this October ball, which he hosts as a benefit for the Cultural Center. For the occasion, Event Creative has filled the downtown building with creepy tropes like jars of plastic eyeballs; entertainment has included wandering zombies and knife jugglers. The event typically raises $500,000.
 
31. Rehabilitation Institute of Chicago Bearcat Ball
Young socialites and business leaders like to see and be seen at this fund-raiser, which will take place October 23 with sponsors such as McKinsey & Company. Last year, the black-tie function drew 500 guests to the Chicago Cultural Center, where an award presentation honored Illinois Secretary of State Jesse White.
Featured Venues/Suppliers: