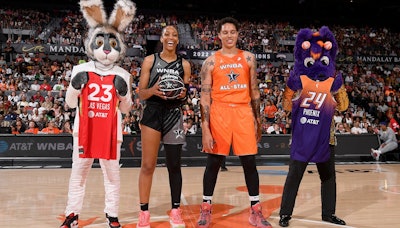 LAS VEGAS—The 2023 WNBA All-Star Game set multiple records when it took place July 15 at Michelob Ultra Arena in Las Vegas. For starters, it set the record for most points in a WNBA game, with a total of 270. Team Stewart, led by New York Liberty's Breanna Stewart, prevailed over Team Wilson, led by Las Vegas Aces' A'ja Wilson, with a score of 143-127. Seattle Storm guard Jewell Loyd also set a WNBA All-Star record by scoring 31 points (the previous record was 30, set by Maya Moore in 2015).
Also notable: The WNBA All-Star Game return of Brittney Griner, who was wrongfully detained for nearly 10 months in a Russian prison and missed last year's game. Griner, a player for the Phoenix Mercury, ended the game with 18 points, including two dunks. She received an emotional standing ovation when she was introduced.
"To have that ovation and all those little memories that I can cherish now, it means the world," Griner told the Associated Press. "So it was no question I was going to come and play. They have never wavered in their support."
The players, current and past, were also active off the court during the star-studded weekend. Brands like AT&T activated at WNBA Live, while American Express hosted The American Express WNBA All-Star Experience with player appearances, including New York Liberty's Sabrina Ionescu and Las Vegas Aces' Jackie Young.
WNBA legend Sheryl Swoopes also hosted a curated brunch with fellow seasoned WNBA stars and current rising stars to create a sense of community and sisterhood. The guest list included Sue Bird, Ticha Penicheiro, and Mistie Boyd.
Keep scrolling to see more from inside these activations and the 2023 WNBA All-Star Game...
2023 WNBA All-Star Game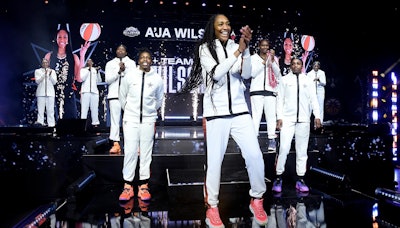 Photo: Brian Babineau/NBA Photos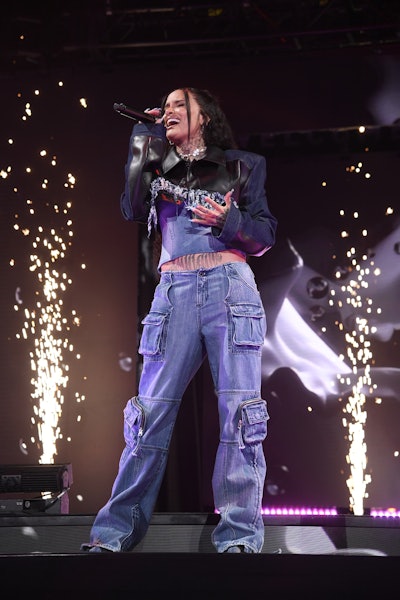 Photo: Courtesy of AT&T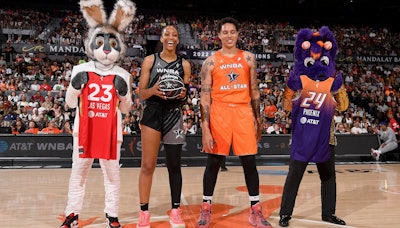 Photo: Brian Babineau/NBA Photos
The American Express WNBA All-Star Experience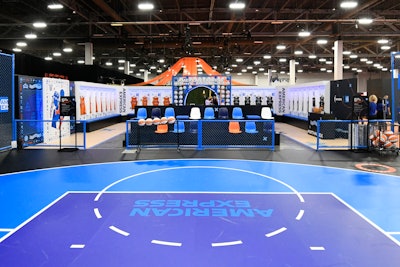 Photo: Mike Geurrero for Getty Images, courtesy of American Express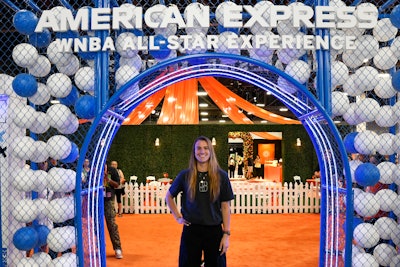 Photo: Mike Geurrero for Getty Images, courtesy of American Express
AT&T Experience at WNBA Live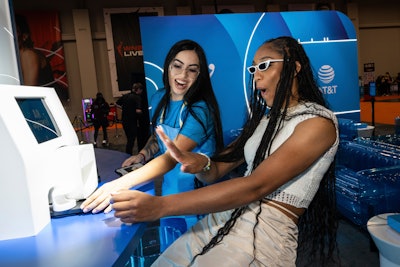 Photo: Courtesy of AT&T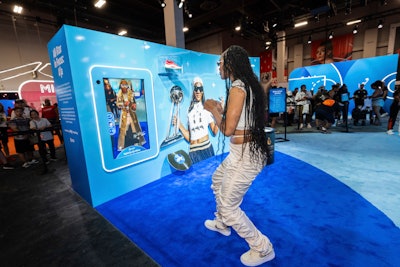 Photo: Courtesy of AT&T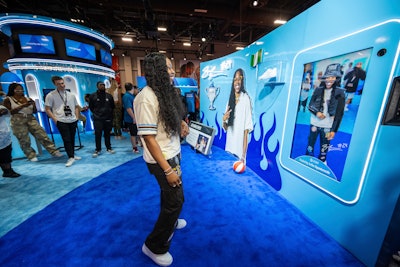 Photo: Courtesy of AT&T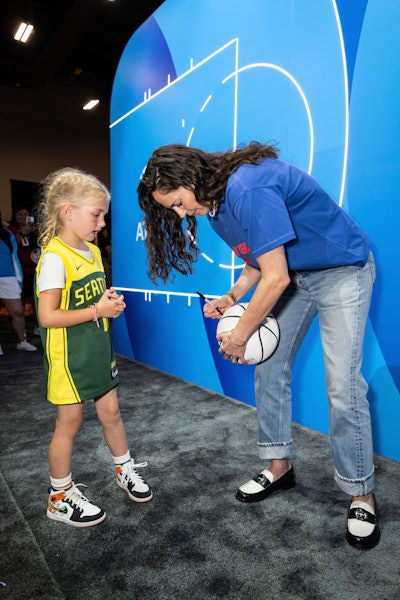 Photo: Courtesy of AT&T
AT&T Innovation Exchange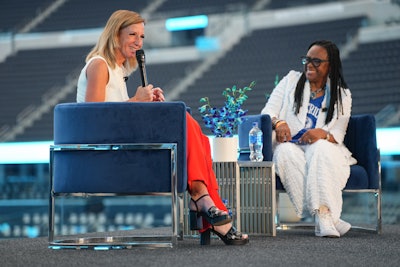 Photo: Courtesy of AT&T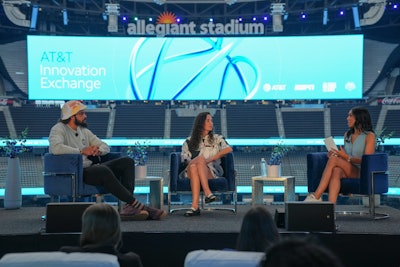 Photo: Courtesy of AT&T
Swoopes Soiree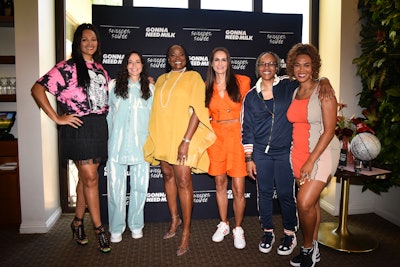 Photo: BFA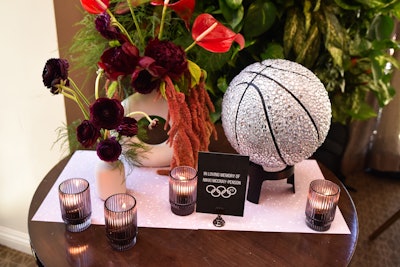 Photo: BFA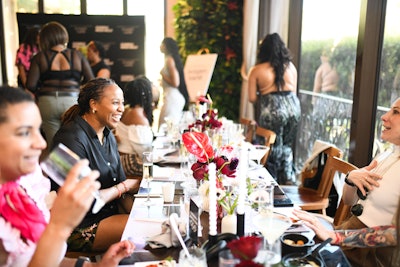 Photo: BFA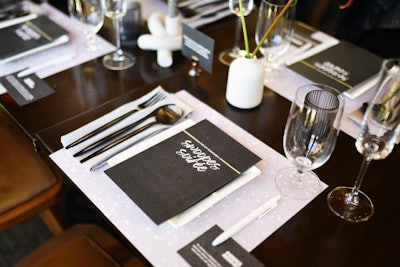 Photo: BFA