2019 Preview: 10 Most Anticipated Toronto Venues for Meetings and Events
The hotels, conference spaces, restaurants, cultural spaces, slated to open in Toronto for events and entertaining this year.
January 8, 2019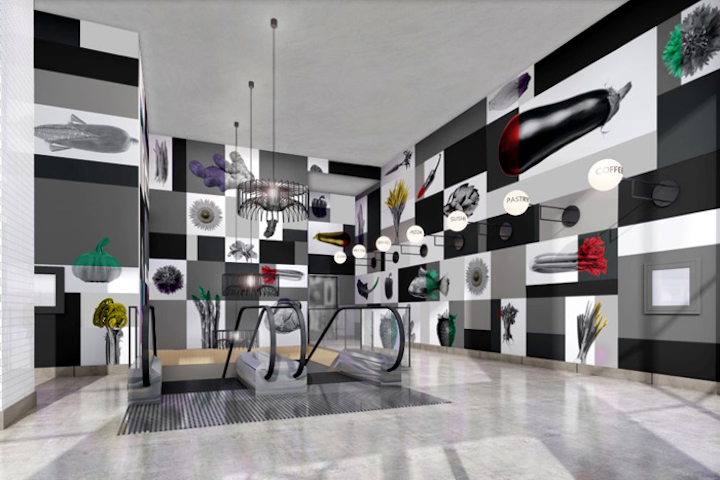 Rendering: Courtesy of McEwan's
Looking for a new venue for your next event? Here are the most anticipated Toronto restaurants, corporate event venues, hotels, conference centers, and party rooms slated to open in 2019. These new and renovated Toronto venues will accommodate groups large or small for private and corporate events, conferences, meetings, weddings, business dinners, teambuilding activities, cocktail parties, and more.
1. The Madison Group broke ground on Nobu Toronto in June with an anticipated opening this year. The project will be the world's first integrated Nobu Hotel and Residences and Nobu Restaurant. Currently, the plans aim for the two-level restaurant to take up 15,000 square feet and include a bar lounge, outdoor seating, and private dining rooms.
2. A Toronto icon, the El Mocambo music venue finished a $20 million, multi-year renovation in November. The venue, which hosted the Rolling Stones in the 1970s, closed in 2014 and was purchased by Dragon's Den star Michael Wekerle. Mayor John Tory was on hand for a lighting ceremony of the venue's signature neon palm tree signage, where it was announced that it would re-open in the spring for Canadian Music Week. The venue now includes two sound-proofed stages and will hold 400 people.
3. Chase Hospitality Group plans to open Arthur's in Midtown, serving classic North American Grill. Culinary director Tyler Shedden will oversee the 9,000-square-foot space, which includes a 2,000-square-foot rooftop terrace. The architecture firm Gh3 is overseeing the project with the goal to make it both visually engaging and playful. No plans for private dining have been announced.
4. Film director Uwe Boll is expanding his Bauhaus Restaurant, which serves German-inspired cuisine, from Vancouver to Toronto. In a press release, the restaurant is said to be situated on the ground floor of the Harlowe, a new building in the fashion district. The tentative open date is sometime in the spring.
5. Ignited by a growing interest in plant-based cuisine, chef David Lee and Chase Hospitality Group are turning the former Nota Bene into a new Planta concept. Opening in the spring, the new Planta will feature a menu and elevated experience inspired by the best of Asia. Designer Nivek Remas is transforming the 7,000-square-foot space using inspiration from the distinct Chinese alleyways known as Hutong and the menu's Asian inspiration. The restaurant will hold 150 with a private dining room for 30.
6. The coffee shop Milky's opens in the Kensington Market area in January. Working with Batay-Csorba Architects, Anony for lighting, and Relative Space for coverings, Milky's will boast a warm, inviting design. One of its quirkiest features is a circadian rhythm lighting, meant to imitate the quality of the sun's light throughout the day and be most complementary to a human's natural sleep/wake cycles. Since it's a small space, it's best suited for daytime events for no more than 15 guests.
7. Popular Waterloo restaurant Wildcraft Grill & Long Bar is undergoing a renovation. Upgrades include new audiovisuals, space for semi-private dining, and fresh decor, as well as a new menu. The restaurant is slated to relaunch in February.
8. A market comprised of shipping containers, Stackt is slated to open in the spring. Located near Fort York, the project designed by LGA Architectural Partners will use a stacked arrangement of shipping containers to create a marketplace for dining, pop-up shops, and artist studios. The temporary market—by agreement with the city, it can stay up until September 2020 before the space becomes a park—will be available for private events and public activations.
9. Celebrity chef Mark McEwan will expand his gourmet grocery store, McEwan's to a third location at Yonge & Bloor this month. The 17,000-square-foot location's design will be overseen by Moncur Design Associates Inc., and will include a McEwan's Café, Fabbrica, and a food hall with seating for more than 50 people.
10. Queen Street West restaurant the Good Son will open a second location in January. The new outpost in Don Mills will feature familiar dishes as well as a semiprivate dining space. 
Featured Venues/Suppliers: