Ronald McDonald House Hosts Glittering Holiday Fund-Raiser
December 13, 2011
Ronald McDonald House Toronto hosted a "Holiday Chic: Home for the Holidays" gala on Thursday night at the
Carlu
. The fund-raiser attracted 378 guests and was the first event for the new house that opened on November 18. Decor, while festive, was elegant and elevated. "It had to be chic," said Kathleen Nakonechny, associate at
McNabb Roick Events
.
The party theme played off of a Ronald McDonald House fund-raiser last summer, which had a "Construction Chic" theme to reflect its building mode. When asked about his inspiration, Roick laughed. "Glitter," he said. "We wanted to go away from red and green." The dining room was decked in red and gold, from the lighting to the gold-sequined tablecloth. A custom lighting display with giant snowflakes and glittering gold disco balls hung over the dance floor.
Entertainment was a focus of the evening. In the reception space, guests were greeted by a ballerina dancing inside a large, blow-up snow globe. During dinner, Airbourne 11, Toronto All-Star Big Band, and High Park Choirs of Toronto performed on stage, playing classic holiday and winter-themed music. Bellosound took over after dinner.  
The event raised $360,000 and included a raffle for Tiffany jewelry and a silent auction at every table for the centrepieces. Funds went to the Ronald McDonald House, which provides low-cost accommodations for out-of-town families with children who require medical treatment in Toronto.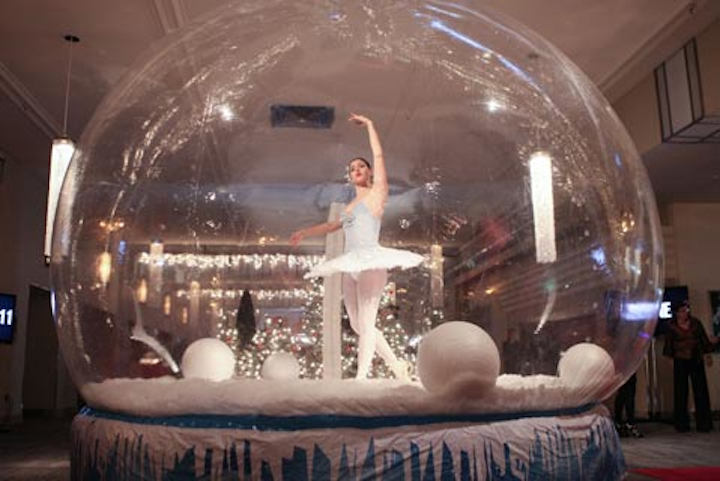 Photo: Chris Dale for Ronald McDonald House Toronto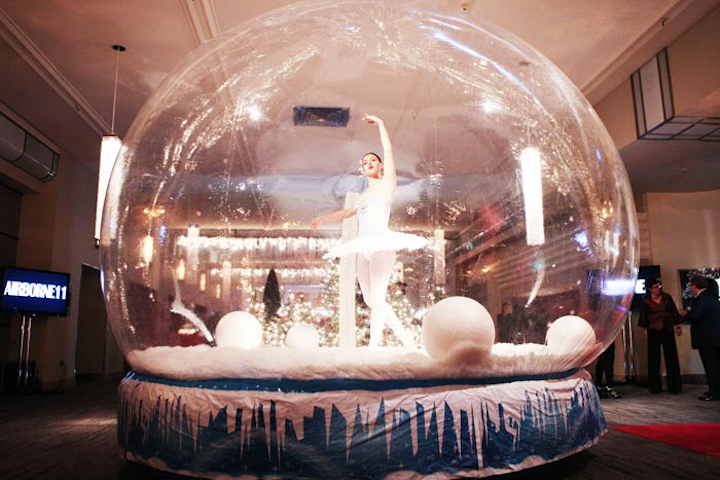 Photo: Chris Dale for Ronald McDonald House Toronto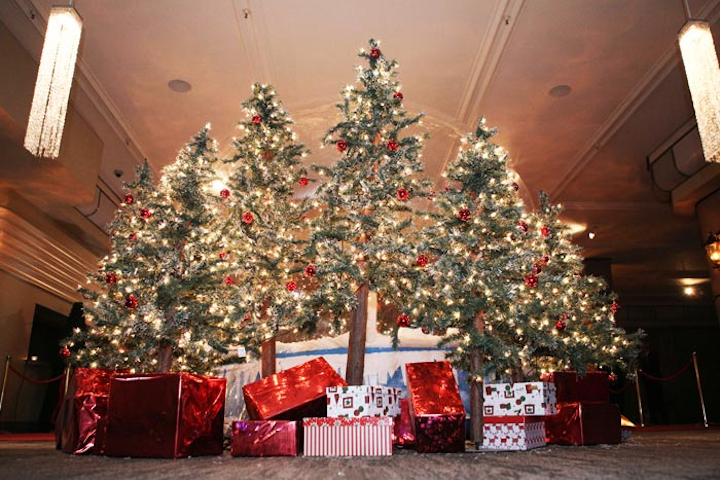 Photo: Chris Dale for Ronald McDonald House Toronto
Photo: Chris Dale for Ronald McDonald House Toronto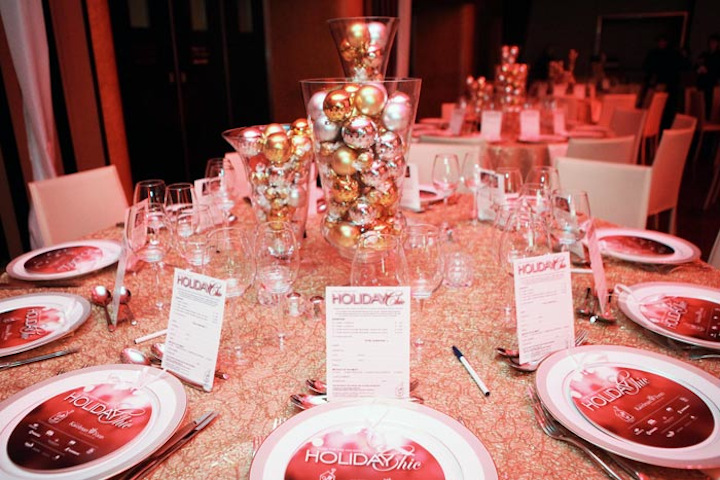 Photo: Chris Dale for Ronald McDonald House Toronto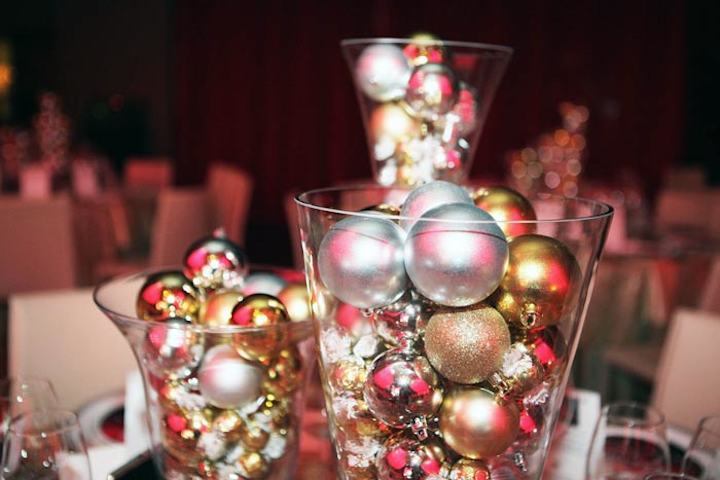 Photo: Chris Dale for Ronald McDonald House Toronto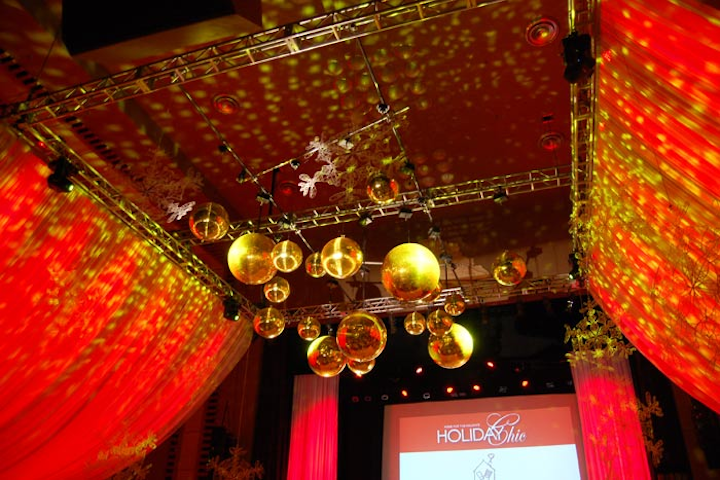 Photo: BizBash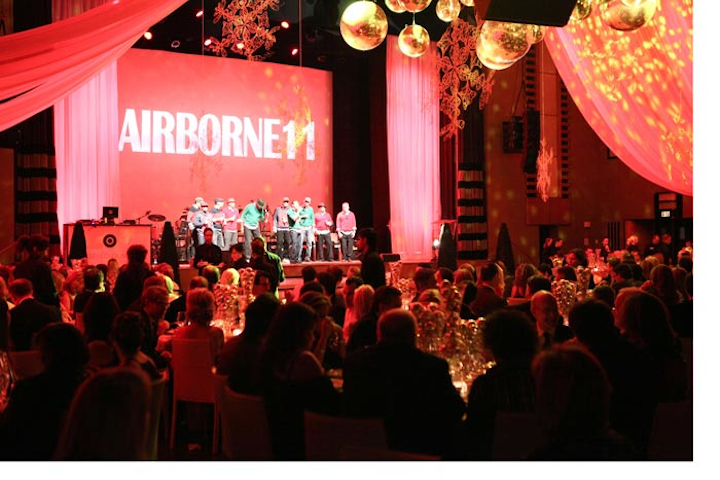 Photo: Chris Dale for Ronald McDonald House Toronto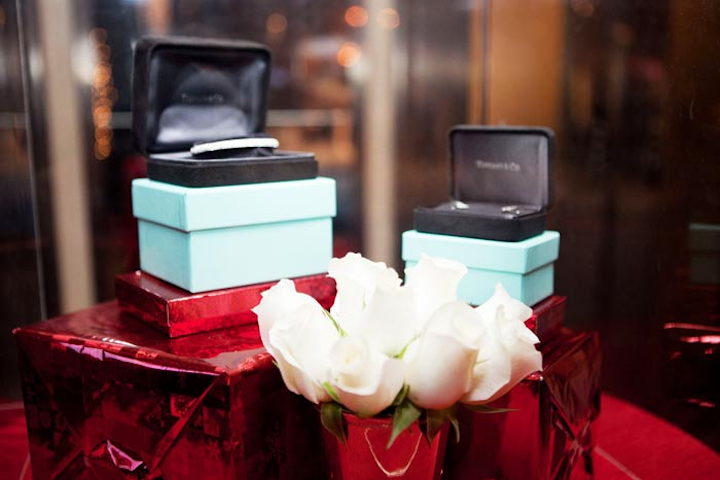 Photo: Chris Dale for Ronald McDonald House Toronto
Featured Venues/Suppliers: