Top Fund-Raisers Cook Alongside Bobby Flay at Chef's Challenge for a Cure
December 6, 2011
Chef's Challenge for a Cure had 60 guests cooking alongside Bobby Flay and local chefs on Saturday, November 26. The second annual fund-raiser for Mount Sinai Hospital was designed with foodies in mind. "This is all about fun in fund-raising," said Joel Hock, founder and president of
Solutions With Impact
, which produced the event. Some 500 guests watched the top 60 fund-raisers and chefs in a cooking competition at the
Metro Toronto Convention Centre
, hosted by Flay, chef, restaurateur, and TV personality.
For the second year, no tickets were sold to the event. Instead, spectators and participants had to raise a minimum of $2,500 to attend, with tiers of rewards for the top fund-raisers. The 60 guests who raised the most money got to spend the day training with Flay and compete on stage. The top 25 also attended a V.I.P. brunch with the local chefs the following morning. "When I look at the economic conditions across the world, fund-raising is not at the top of people's minds," said Hock. "What we try to do is create a value proposition for the fund-raisers, so they get the maximum return on their investment."
Noting an increased interest this year, Solutions With Impact expanded the local celebrity chef roster to six and invited the top 60 (up from 50) fund-raisers to cook onstage. With more people on stage this year, the event required a venue change from the Carlu to the Metro Toronto Convention Centre, which offered more backstage space. The competing amateur chefs were placed on teams of 10, each led by a local chef. The six teams cooked three courses onstage, while the 500 additional fund-raisers looked on and dined on a five-course meal designed by Flay.  
New this year: an audience throwdown—a surprise tableside competition that had three tables competing to make the best Caesar salad. Hock said he added the event "so that we get all the people attending participating." 
The gala began with a cocktail reception and silent action and was followed by dinner and the onstage competition. The event raised $1.2 million for breast and ovarian cancer research and education initiatives at Mount Sinai.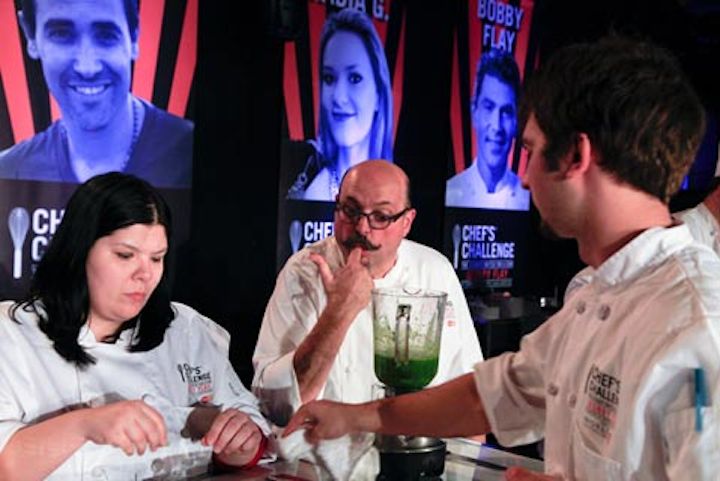 Photo: Sarjoun Faour Photography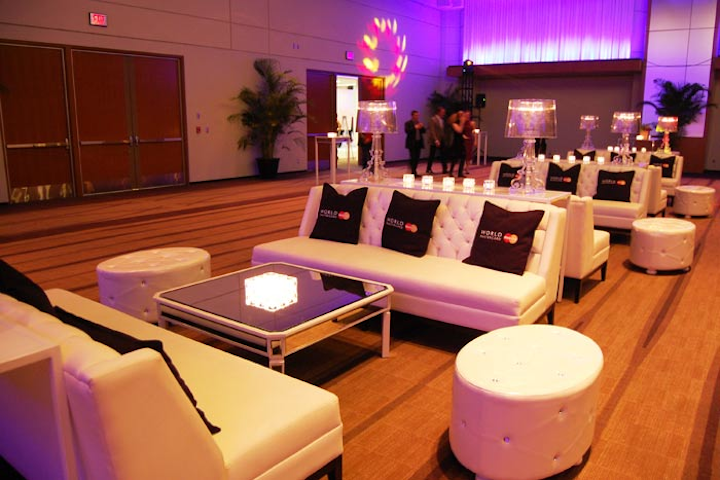 Photo: BizBash
Photo: BizBash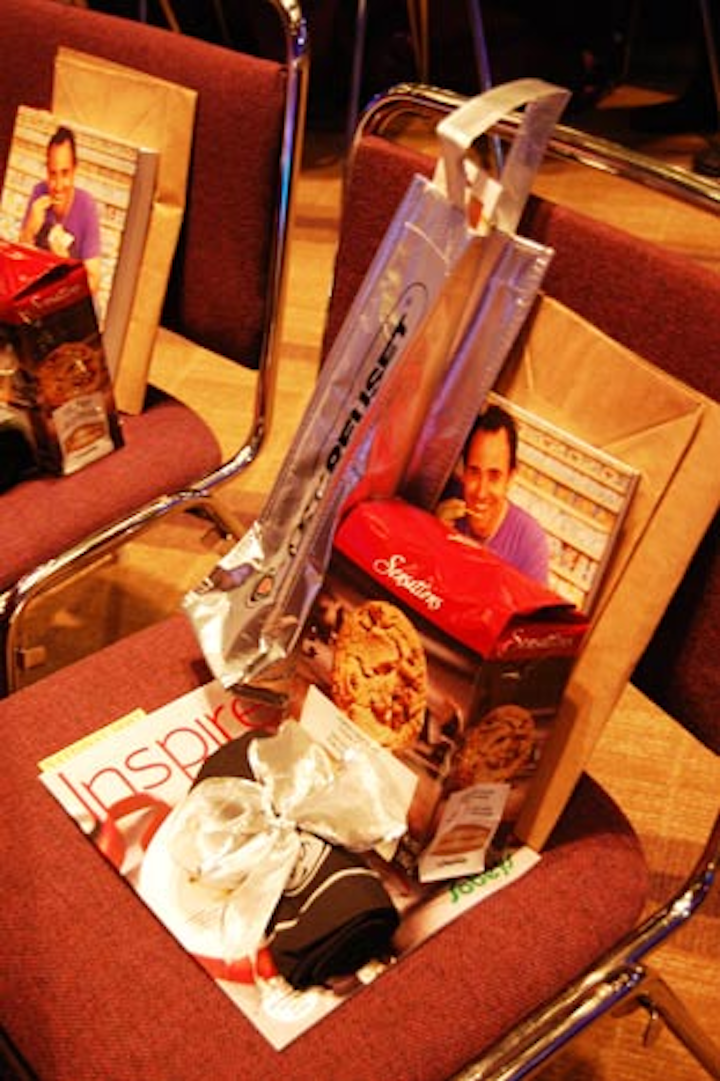 Photo: BizBash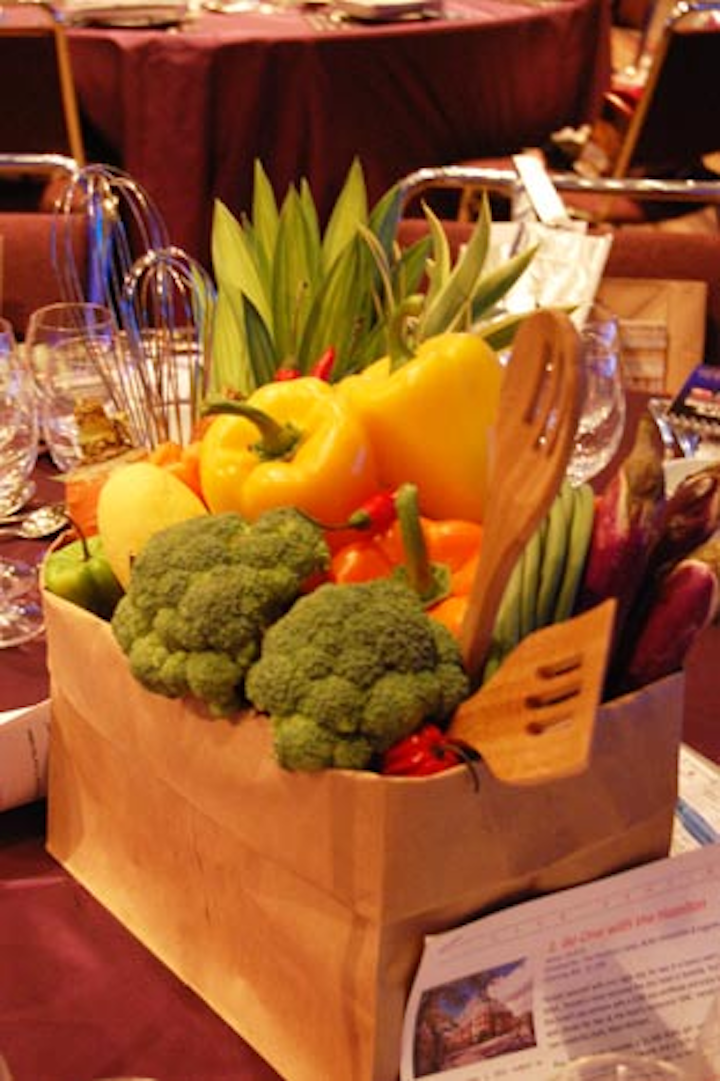 Photo: BizBash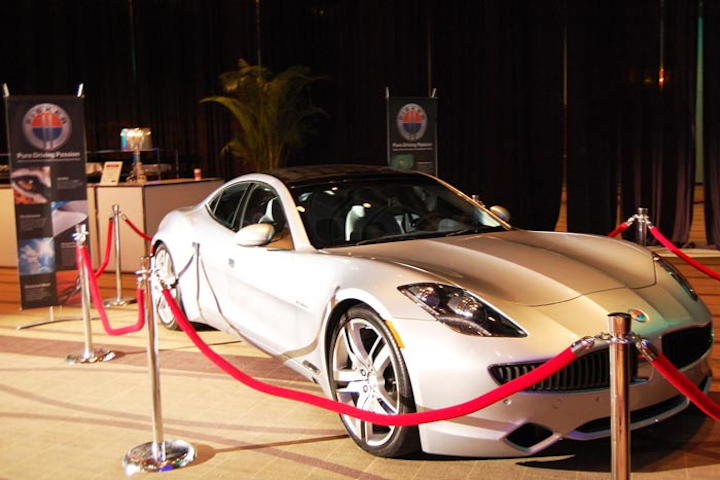 Photo: BizBash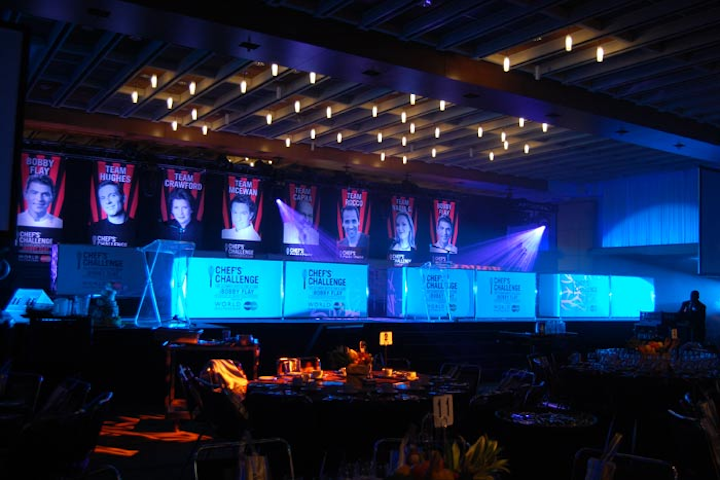 Photo: BizBash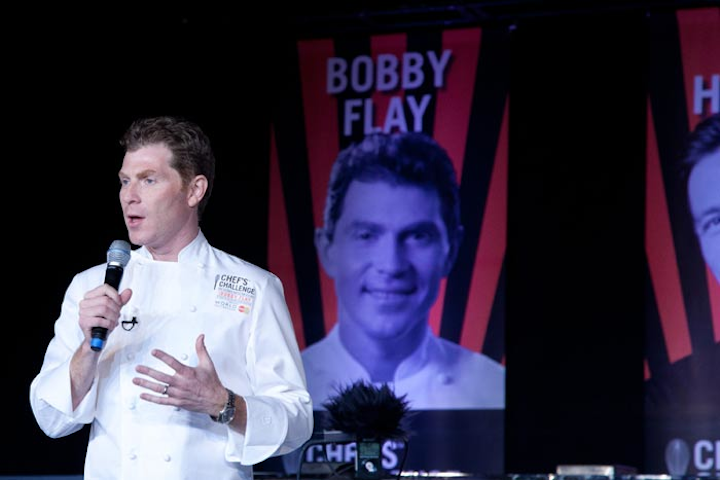 Photo: Sarjoun Faour Photography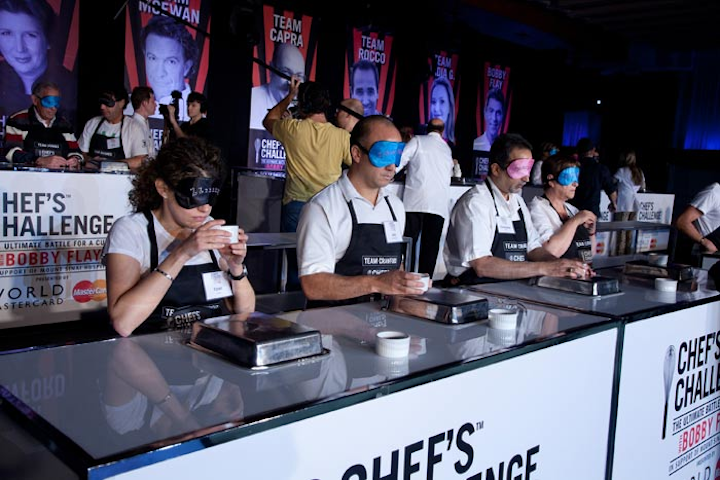 Photo: Sarjoun Faour Photography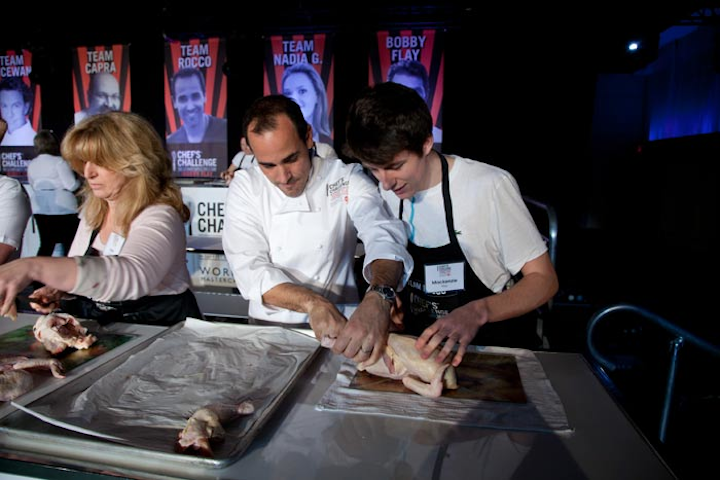 Photo: Sarjoun Faour Photography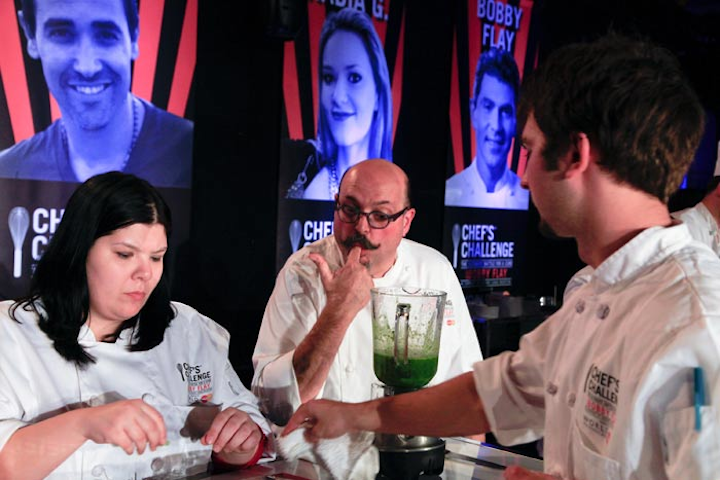 Photo: Sarjoun Faour Photography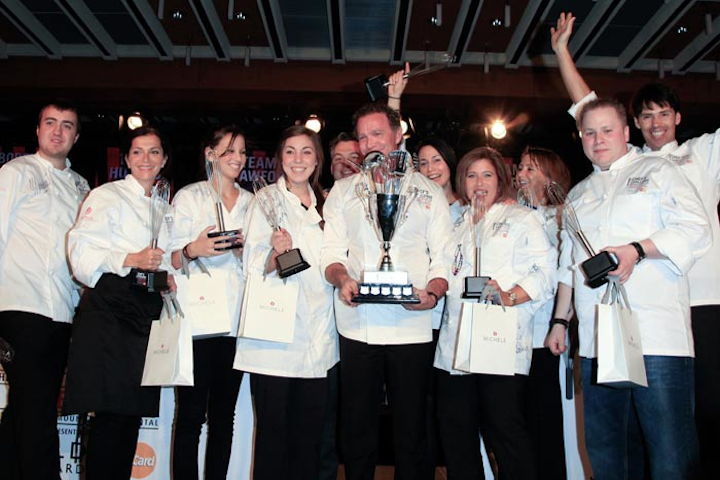 Photo: Sarjoun Faour Photography
Featured Venues/Suppliers: