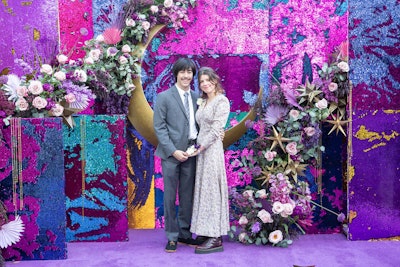 LOS ANGELES—As COVID-19 caused widespread event cancellations earlier this spring, Alexandra Rembac, principal and creative director for Sterling Engagements, quickly began looking for ways to reinvent her 15-year-old business. The longtime event designer reached out to partners, clients, and colleagues to brainstorm ideas to bring event experiences directly to peoples' homes.
"I wanted to package our creativity differently and utilize our skill set in a way that was still stimulating engagement," she explained. "Word on the street was it was too soon—brands and corporations weren't comfortable just yet delivering anything to doors. But social [events] are different."
Looking to the increasingly popular trend of birthday car parades, Rembac aimed to elevate the concept beyond handmade posters and honking cars—to create a fully built-out, design-forward experience to which her clients in the luxury market could relate. She teamed up with some of her longtime collaborators, including event designer and florist Shawna Yamamoto and Artists Creating Entertainment CEO Masha BerenBoym, and the idea for a series of socially distanced pop-up events was born.
"Grads at the Pad," a celebration of the class of 2020, took over a front yard in Orange County in late April, while a whimsical, celestial-theme prom pop-up in Sherman Oaks followed in early May. "We truly used the first two as prototypes—testing photo ops, individually packaged products, etcetera," noted Rembac. "We wanted to see wherever we could how attendees would respond, how social distancing parameters would be taken."
The biggest challenge? Installing the event while wearing masks and gloves—on a 96-degree Southern California day, no less. "And we've all been out of work for going on about four to six weeks, so maybe a little slower than usual," Rembac laughed, noting that organizers also worked with a smaller crew than usual to stay under the state's 10-person gathering guideline. "[But] we loved being back at it. It didn't matter what we were doing or how hot it was ... we were just so damn happy to be back in our element. Design, production, and creativity are in our blood, and nursing that in any capacity superseded all challenges."
The team's next goal is to create a brand activation using the same idea. "We want to create socially distant and conscious activations for brands where invited guests, influencers, and participants can show up, drive through, and ultimately still experience it in a unique setting and way," Rembac said, adding that the first activation will likely take place closer to July when brands and corporations begin to feel more comfortable.
"Brands are in such a delicate state right now—budgets have been cut for some, and others are thriving," she explained. "But the one thing they all have in common, regardless of their current state, is a desire to engage. My thinking is simple: Create modern experiences for brands to activate and still connect with their audiences."
She added: "[The experiences are] different and clearly not what most are used to, but now is a time to innovate—and activations like this can ultimately safely expedite the process of going beyond a digital platform. People are aching to get out and do, feel, and experience."
Check out the extensive list of local vendors involved in the graduation and prom events, and keep scrolling for a look at both eye-catching pop-ups.
VENDORS
Decor, Floral Design, Fabrication: Shawna Yamamoto Event Design
Design, Gifting, Production: Sterling Engagements
Entertainment: Artists Creating Entertainment
Lighting: Amber Event Production
Photography: Maya Myers Photography
Rentals: Edge Design & Decor
Additional Vendors for Graduation Pop-up:
Carpeting: NFP Events
Catering: Full of Grace Bakes
DJ: DJ Krieger
Videography: Nick Gonzalez
Additional Vendors for Prom Pop-up:
Balloon Styling: Michelle Rogers
Carpeting: Event Carpet Pros
Catering: Fantasy Frostings, Popped Fresh
Cinematography: Impressive Creations
DJ: DJ Kennedy
Draping: NFP Events
Signage, Calligraphy: Calligraphy Katrina
Photo: Maya Myers Photography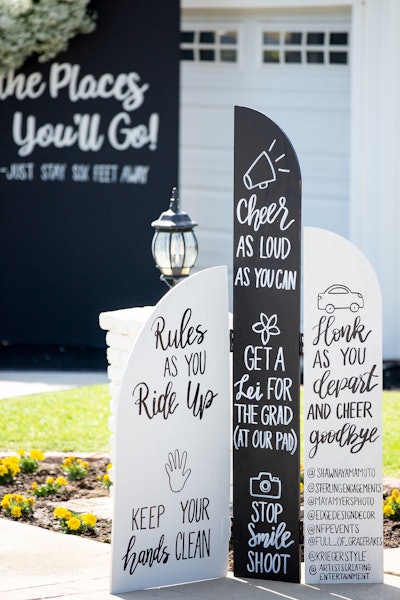 Photo: Maya Myers Photography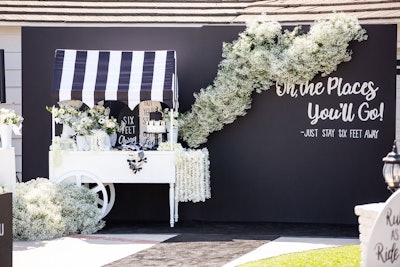 Photo: Maya Myers Photography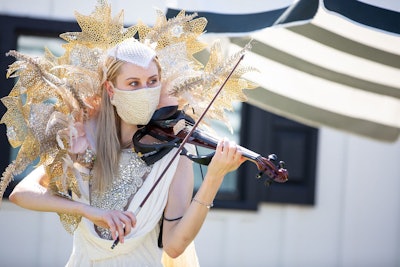 Photo: Maya Myers Photography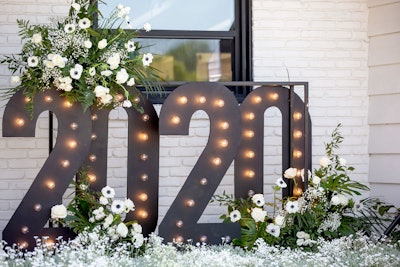 Photo: Maya Myers Photography
Photo: Maya Myers Photography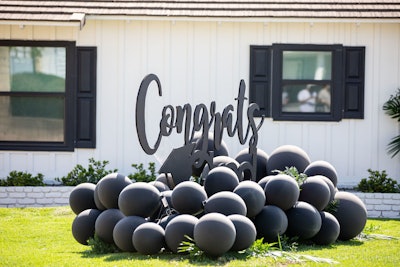 Photo: Maya Myers Photography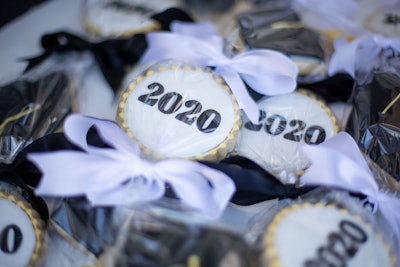 Photo: Maya Myers Photography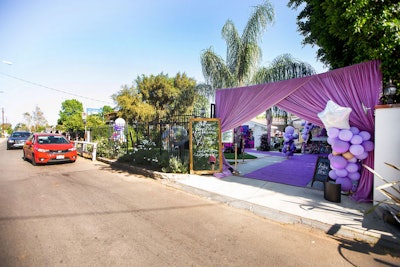 Photo: Maya Myers Photography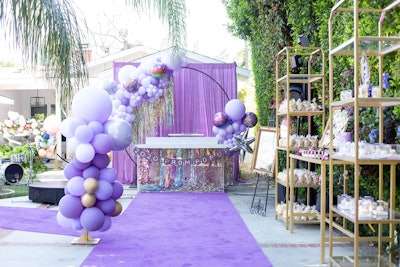 Photo: Maya Myers Photography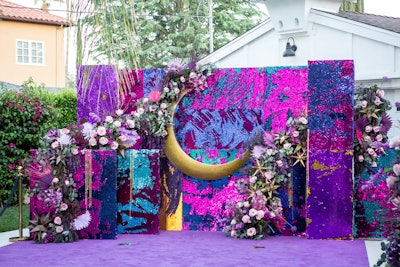 Photo: Maya Myers Photography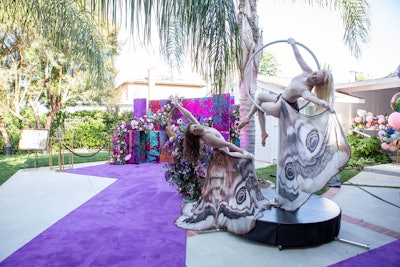 Photo: Maya Myers Photography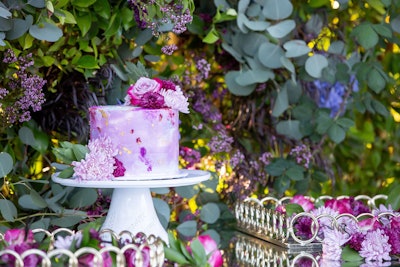 Photo: Maya Myers Photography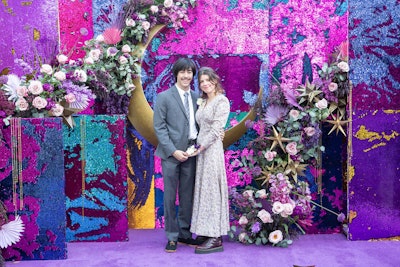 Photo: Maya Myers Photography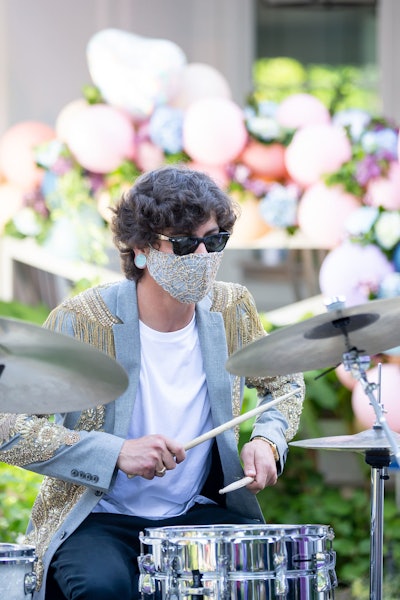 Photo: Maya Myers Photography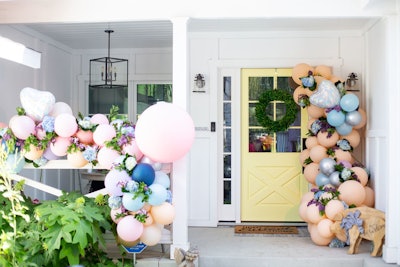 Photo: Maya Myers Photography