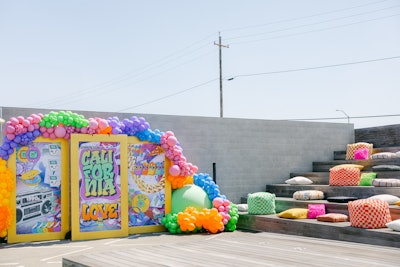 SAN FRANCISCO—Slinkys, Nintendo 64, butterfly clips, inflatable furniture. All of this could be found at a certain tech company's '90s summer picnic for about 350 people held Aug. 24 at The Bridge Yard in the San Francisco Bay Area. Produced by Glow Events, the corporate get-together for employees was a master class in perfecting a theme and putting it all in the details.
The theme was one Glow had pitched to this client before, and it was finally the right time to execute. "They allowed us to really go for it," said Glow associate events director Cynthia West, who spearheaded the design with Glow associate event planner Megan Peterson. "It was a lot of fun to create all of this nostalgia throughout the space."
The expanse of the industrial-style venue presented a few challenges, but it also allowed the Glow team to divvy up the space with a handful of major touchpoints requested by the client, such as a fun bar moment and a live band and dance area. "Walking into the main space of The Bridge Yard, a huge part of the real estate was the windows, so that was one of the features that we wanted to anchor in the space and bring into the decor, which is where those colorful decals came in," West said.
From there, the team ideated decor moments that would make an impact, including more than 100 Slinkys in various sizes draped across the ceiling. (That's a new one for us!) Keep scrolling to see some truly standout details from inside this '90s corporate picnic, plus plenty of noteworthy insights from the Glow team...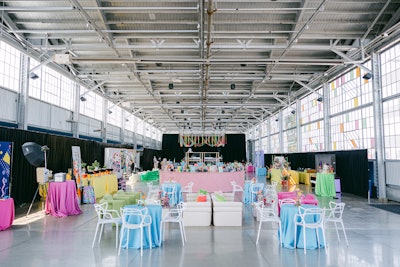 Photo: Meg Sexton
Photo: Meg Sexton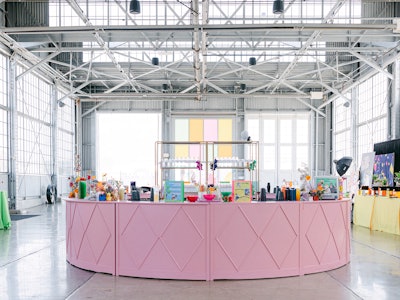 Photo: Meg Sexton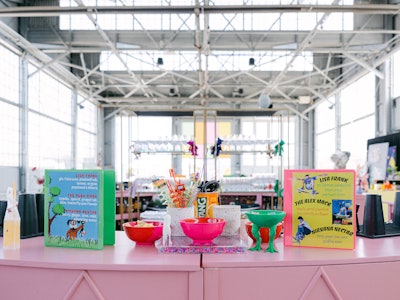 Photo: Meg Sexton
Photo: Meg Sexton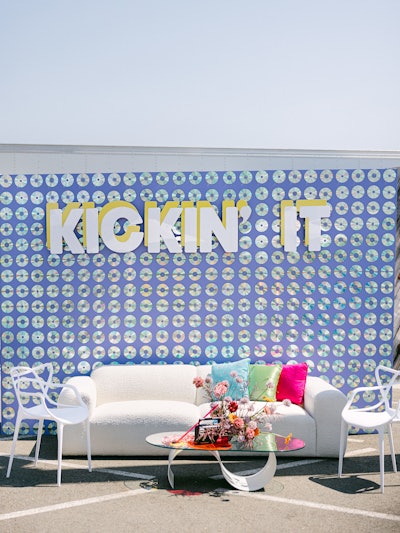 Photo: Meg Sexton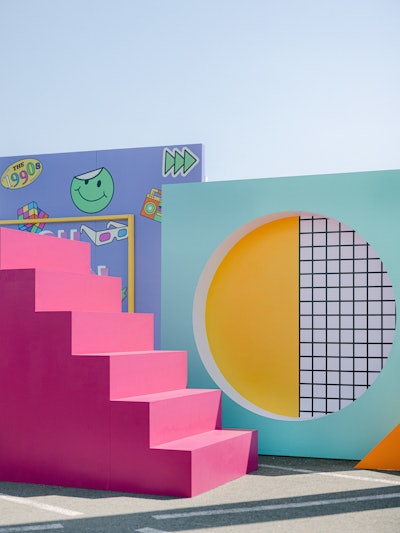 Photo: Meg Sexton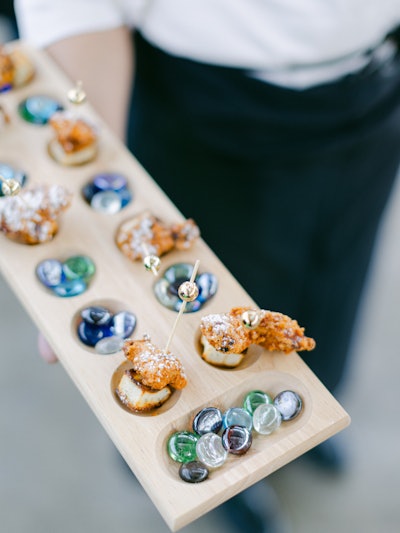 Photo: Meg Sexton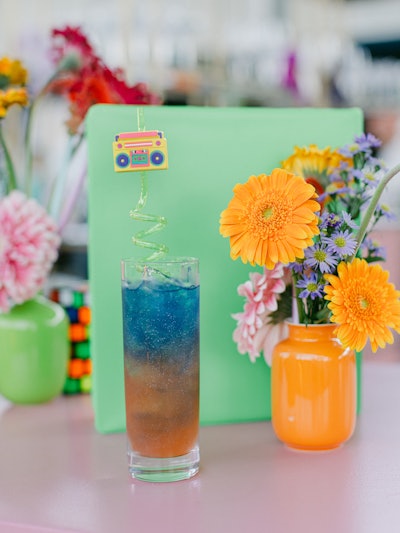 Photo: Meg Sexton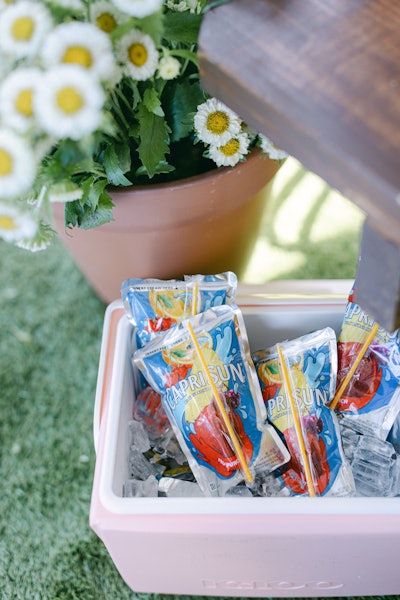 Photo: Meg Sexton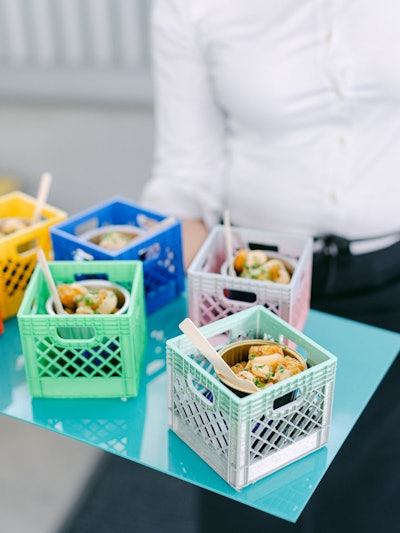 Photo: Meg Sexton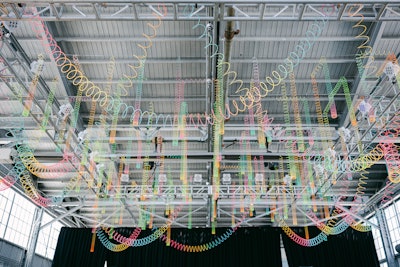 Photo: Meg Sexton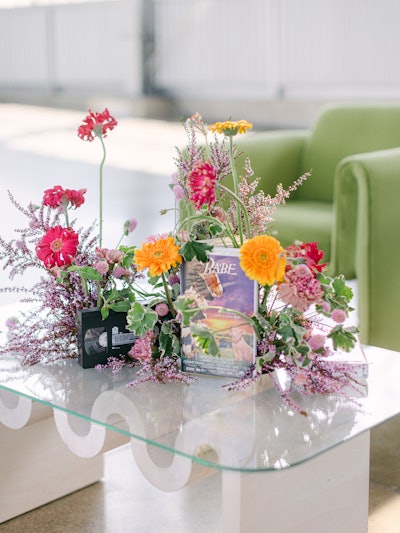 Photo: Meg Sexton
Photo: Meg Sexton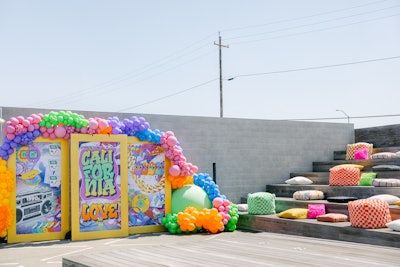 Photo: Meg Sexton