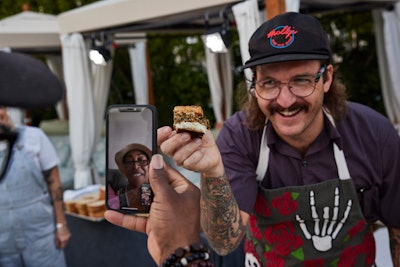 WEST PALM BEACH, FLA.—The Palm Beach Food & Wine Festival attracted 5,000 foodies and oenophiles to 24 different events from Dec. 8-11. Smack in the middle of the holiday season, the 15th installment included a series of celebrity chef collaboration dinners, wine seminars, alfresco walk-around events, and the popular Sunday Grand Tasting, which was presented by The Palm Beaches and took place inside the Palm Beach County Convention Center.
Along with top-quality eats and premium sips, "retro" was an emerging thematic. Friday night's Chef Welcome Party held poolside at The Colony Hotel sported a '60s theme inspired by a nostalgic cookbook, complete with fondue and gourmet cheese balls, a beef stroganoff station, and party highlight: a shrimp cocktail martini bar (more below). Saturday night brought the night owl crowd west to PGA National Resort for Bubbles & Bites: A Yacht Rock Experience, where guests adorned captain hats while feasting on an endless array of fare–including donut holes and fried chicken from Honeybelle, an extravagant raw bar, and a decadent dessert spread–all paired with bottomless champagne and '80s tunes.
According to festival director David Sabin, venues are decked for the season, which is why the timing allows the festival to become a holiday celebration for guests. Plus, there are special touches at the dinners and events, which gives the production the chance to be a source of inspiration for hosts and to those seeking new food and drink ideas. "The chefs always show their best, and we are so honored that they continue to come back and cook amazing food," Sabin added .
Four days of upscale eats abounded in every direction, which gave us the bright idea to round up the best bites so you can re-create them at home heading into your New Year's Day party. Below, find 14 drool-worthy ways to ring in 2023...
Potato Latkes with Caviar
Photo: Alissa Dragun
Shrimp Cocktail Martini Bar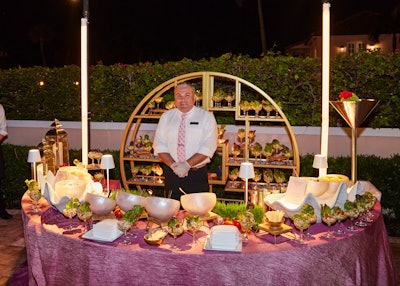 Photo: Michael Pissari
Smoked Beef Short Rib Lettuce Wraps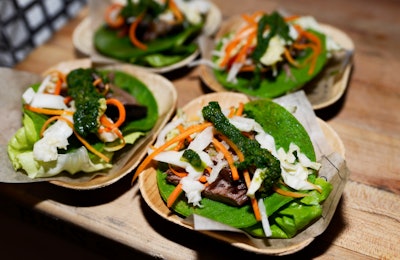 Photo: Alissa Dragun
Charcuterie Table
Photo: Michael Pissari
Fresh Mozzarella Bar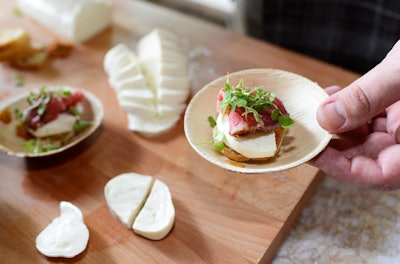 Photo: Alissa Dragun
Banana Pudding
Photo: Michael Pissari
Parm-to-Table Pesto Pasta Experience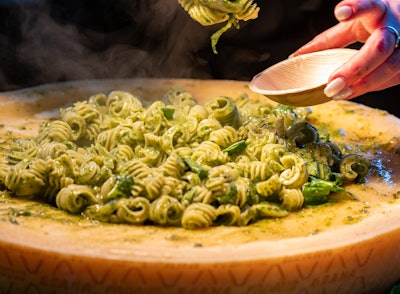 Photo: Tracey Benson
Caviar Service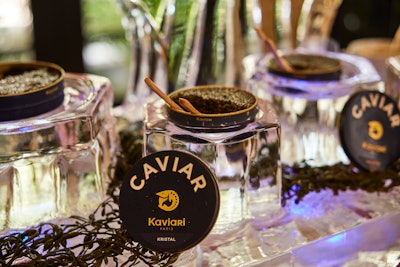 Photo: Michael Pissari
Collard Greens Reuben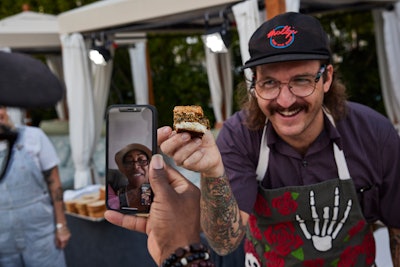 Photo: Michael Pissari
Petite Tomato Pies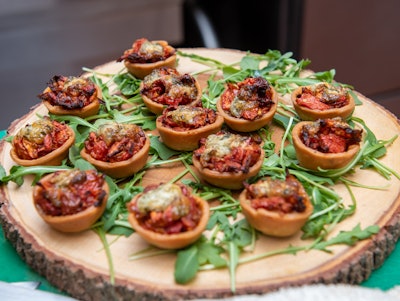 Photo: Tracey Benson
Mini Dessert Martinis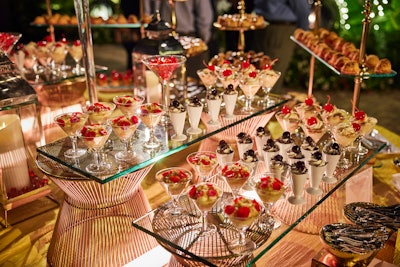 Photo: Michael Pissari
Ceviche on Plantain Chips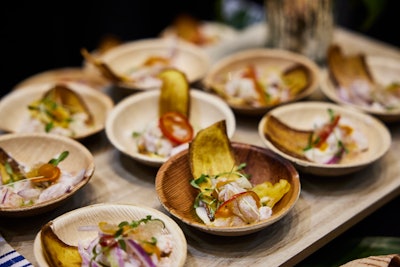 Photo: Michael Pissari
Grilled Carrot Gyoza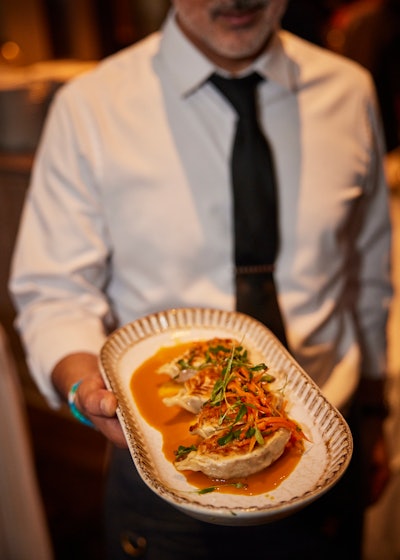 Photo: Michael Pissari
Upscale Tapas and Wine Pairing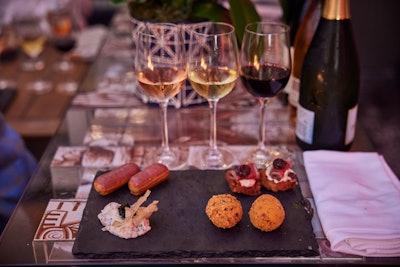 Photo: Michael Pissari