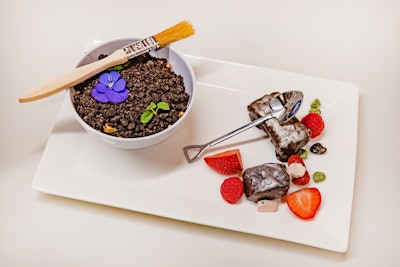 MIAMI—The Phillip and Patricia Frost Museum of Science recently welcomed over 200 cultural philanthropists, city leaders, and science enthusiasts for "An Evening of Discovery: Digging Deep into Paleontology."
The museum's October fundraiser was held in support of educational exhibitions and programs at Frost Science, and featured a creative, science-centric menu by Constellation Culinary Group, the exclusive caterer for the institution. It was inspired by the Miami museum's special exhibition, Ultimate Dinosaurs: Meet a New Breed of Beast, which patrons were able to view during the event.
"It's always an exciting challenge to take a theme and put our spin on it," said Caroline Morin, director of catering sales for Constellation Culinary Group. "We did a lot of research about the exhibition and the dinosaurs which are featured in it. We played off this in all aspects of the event's decor and cuisine. … Looking up dinosaur words and terminology for the food and cocktails was also a challenge—although a fun one."
The evening began with an intimate cocktail reception in the museum's main atrium where guests enjoyed "herbivore" and "carnivore" grazing stations that were decorated with wooden crates, palm leaves, concrete bowls, moss, leafy greens, and assembled vegetables to resemble a dinosaur-like habitat.
Following the reception, guests made their way inside the Frost Planetarium to learn more about the museum's new paleontology initiative with Frost Science's curator of vertebrate paleontology Dr. Cary Woodruff. Opening next year, the PaleoLab will serve as a major paleontological resource, allowing visitors to see science in action as paleontologists excavate, clean, and study the museum's growing dinosaur collection.
After the presentation, guests were seated for dinner underneath the Gulf Stream Aquarium exhibit.
The three-course plated dinner was also inspired by the exhibition, including "The Mesozoic Forest" entree, a braised short rib with fennel-dusted shrimp, parsnip puree, oyster and morel mushrooms with Thumbelina carrots, crispy fingerling potatoes, and a crispy spring roll shell.
Morin said the highlight of the dinner was the dessert named "Fossil Discovery," an interactive experience where the guests became fossil hunters. "We made a dinosaur fossil mold out of chocolate and then crushed up Oreo cookies to mimic dirt. Guests received a tiny spoon in the shape of a shovel that they used to brush off the 'dirt' and find the hidden fossil, just like real paleontologists do," she said. "Of course, everything in the bowl and on the plate was edible and delicious."
Scroll to see key vendors and more from inside Frost Science's "An Evening of Discovery: Digging Deep into Paleontology."
VENDORS
Coffee Station: Aroma Espresso
Florals: Vivian's Petals
Linens and Rentals: Atlas Event Rental
Photo Booth: ShutterBox Photo Booth
Photography: Lazaro Llanes Creative and World Red Eye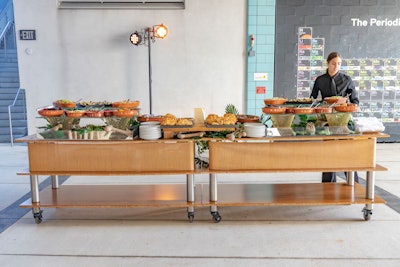 Photo: Courtesy of Frost Science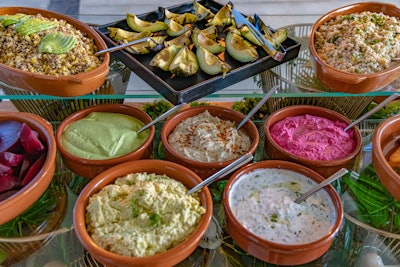 Photo: Courtesy of Frost Science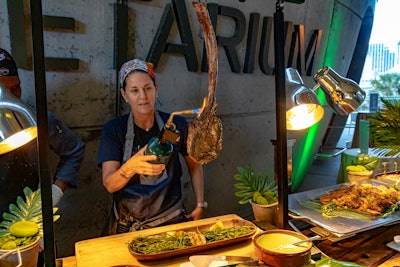 Photo: Courtesy of Frost Science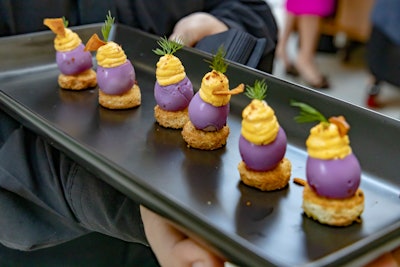 Photo: Courtesy of Frost Science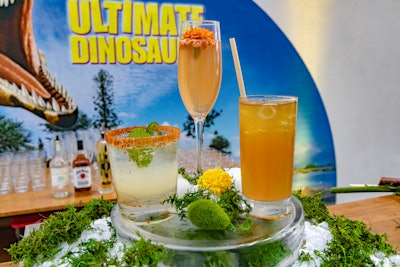 Photo: Courtesy of Frost Science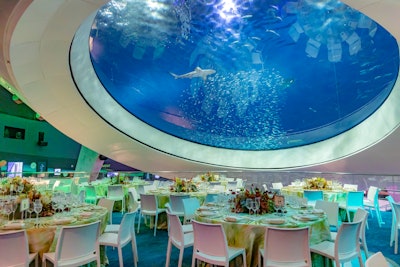 Photo: Courtesy of Frost Science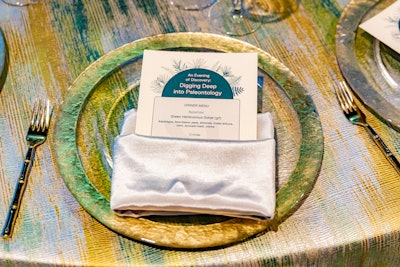 Photo: Courtesy of Frost Science
Photo: Courtesy of Frost Science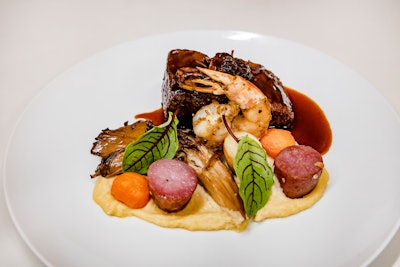 Photo: Courtesy of Frost Science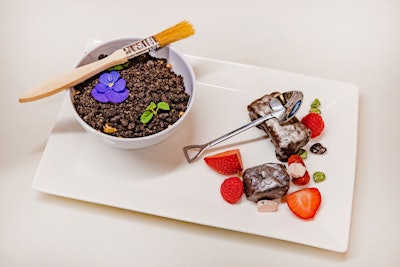 Photo: Courtesy of Frost Science