What Catering Menu Items and Presentation Styles Have Got to Go?
Planners and other event pros dish on what they're sick of seeing, and caterers spill the requests they'd like to retire.
December 1, 2014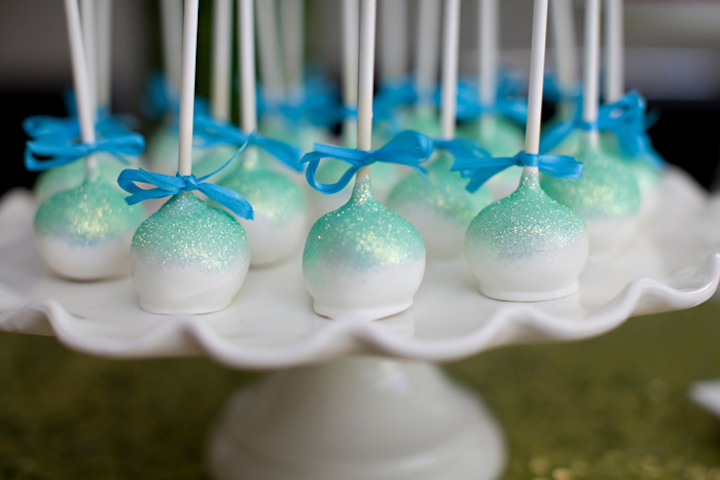 Photo: Jihan Cerda
When it comes to catering, planners and frequent eventgoers see—and taste—a lot of things and have strong opinions on what's played out. Likewise, caterers get plenty of requests for dishes and presentation styles that they know are already on the wrong side of the trend. BizBash asked event professionals on both sides for their takes on what menu items and service approaches they'd like to see retired.
As a planner or an industry professional, what are you sick of seeing?
"Tuna tartare in wonton cones. Delicious, yes, but I'm so sick of seeing these on menus. Find a new presentation, new variation, new fish."
Beth Norber, vice president, Production Elements
"Anything that's a lollipop cake or dessert on a stick. Soup shots. Foam. Kale or quinoa anything."
Matt Mather, senior director of operations and projects, Marc Friedland Couture Communications/Creative Intelligence
"A menu with food that is out of season. Just because you can get something year-round doesn't mean you should use it. Sure you can now get heirloom tomatoes all year, but how will they taste? Caterers don't have set menus—this isn't a chain restaurant."
Tomiko Iwata, senior vice president of special events, creative services group, Fox Broadcasting
"Cupcakes. We are tired of cupcake towers and would love to see unique sweet petit fours make a major comeback. I personally also love the shot glass desserts. And details, even the tiniest of details—it's all in the creative details."
Tracie Greene, owner, Event Elements L.L.C.
"Cupcakes. So sick of them. [A better choice is] innovative, thoughtful treats that are either served on a great dessert bar or as an assortment brought to the table on a tray."
Michaella Holden, freelance event producer
"Cupcakes and sliders."
Sarah Granger-Twomey, event stylist
"Cake pops for sure. So gross. Yuck."
Christina Lee, director, Rogers & Cowan
"Anything on a stick or skewer. Years ago it was frill picks I hated (at my going away party for the Broadway department store, my group gave me a big box of them as a gag gift), but it's been elevated to sticks and skewers because they just end up on floors and tables and I have to pick them up."
June Miller Richards, C.E.O. and founder, 6 Degrees of June
"Grass-fed anything."
Erick Weiss, founder and creative director, Honeysweet Productions
"Full cakes, pies, and tarts on buffets. People are a lot more health conscious and more moderate servings such as dessert shooters are much more popular. Another tired and over-done option: mashed potato bars/martinis."
Sarah Reagan, independent event planner
As a caterer, what are you sick of planners asking for?
"Ice cream sandwiches, filet mignon, and in general unadventurous menus because they are afraid. My company recently catered an event for 350 conservatives and served chicken potpie as the entrée. You can't believe what a hit it was. But the company's planner was very skeptical."
Marcey Brownstein, owner, Marcey Brownstein Catering & Events
"Although we love all of our clients, the words mashed potatoes and martinis should never be used in the same sentence. We will never make that."
Kathleen Schaffer, owner, Schaffer's Genuine Foods
"Fish, but not salmon. There are beautiful ways to do salmon that some clients may not be thinking of. Especially when on a budget, salmon is truly their best option. Some recent incarnations we have done include miso glazed, pan seared on a bed of mushrooms and broccoli rabe, oven roasted with corn and pickled red onion, prosciutto wrapped. ... When done correctly, they might be surprised. Being on the West Coast, we are also lucky enough to be able to source Alaskan salmon, which is sustainable."
Abby Borden, event coordinator, Along Came Mary Events
"Buffets. The buffet style originated in hotel dining in the late 1800s. Don't planners know that it's the early 21st century? Buffet service is certainly efficient, but passe and tacky."
Ro Howe, chef and owner, Barraud Caterers Limited
"Traditional sliders, shrimp cocktail, stations with full assigned seating and no plated courses. Chocolate fountains—this is one we don't get asked for often, but it does happen on occasion. And carving stations, [which are] often cost-prohibitive based on budget."
Tatiyana Baukovic, marketing coordinator, Jewell Events Catering
Featured Venues/Suppliers: