Why Arizona Iced Tea Launched a Fashion Line
For its 25th anniversary, the beverage brand opened a pop-up shop with clothes, accessories, and more in its signature nostalgic design.
May 24, 2018
The iced tea brand Arizona has released a new line of products, but these latest additions aren't drinkable—they're wearable.
In celebration of its 25th year and New York origins, Arizona enlisted Mirrorball to open a pop-up at a 1,400-square-foot empty retail space in SoHo selling '90s-style fashion. From May 16 to 21, the consumer-facing store featured colorful merchandise and displays inspired by the patterns and prints unique to Arizona.
Comprising more than 100 custom-designed pieces and priced from 99 cents to nearly $400, the merchandise bore the familiar checkerboard and cherry blossom designs printed on Arizona's iced tea cans. The "Great Buy 99¢" logo, a distinctive element of Arizona's packaging, also featured prominently in the design.
Among the items in the line were silk pajamas, denim jackets, snapbacks, basketball jerseys, backpacks, bucket hats, and windbreakers. The collection also included custom Nike Air Jordan 1 shoes, with one pair given away each day of the event. Besides clothing, the pop-up promoted additional merchandise such as rolling papers, ashtrays, and pool floats.
Mirrorball was responsible for the design of the merchandise as well as the space, with creative direction from Lucas Benarroch and Arizona's co-owners, Wesley and Spencer Vultaggio. The agency took inspiration from Arizona's top-selling Lemon Tea and Green Tea can design, along with the Watermelon and Mucho Mango cans. The pop-up featured a Green Tea Garden adorned with cherry blossom trees, a koi pond, and a Japanese-style bridge. An area called the Golden House offered custom stitching for denim jackets, as well as real tattoos by tattoo artists JonBoy and Rob Green.
The long, narrow layout of the storefront was the primary challenge for Mirrorball in producing the event. Limiting the capacity to 74 guests prevented crowding and allowed for a more enjoyable shopping experience. The design team engaged waiting guests by handing out cans of Arizona, and hosting raffles for products like a cruiser bike and a custom denim jacket.
"We have been branding apparel including T-shirts and hats since the early '90s, and over the years we've learned to appreciate the power our own brand nostalgia," the Vultaggios said in a statement.
The activation drew more than 1,000 visitors a day.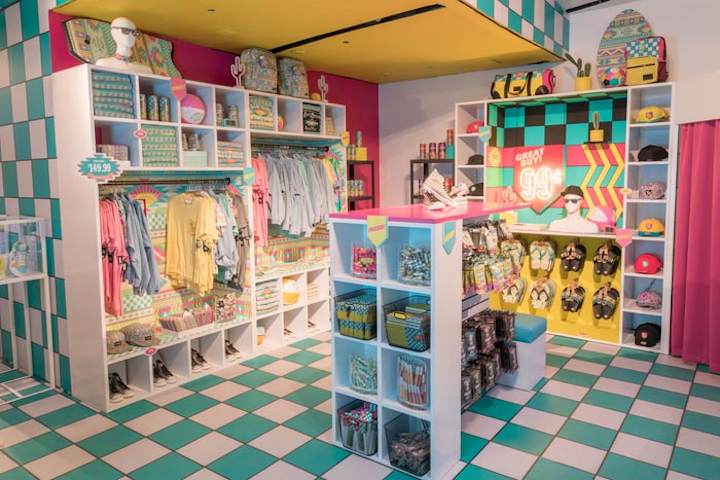 Photo: Alex Contell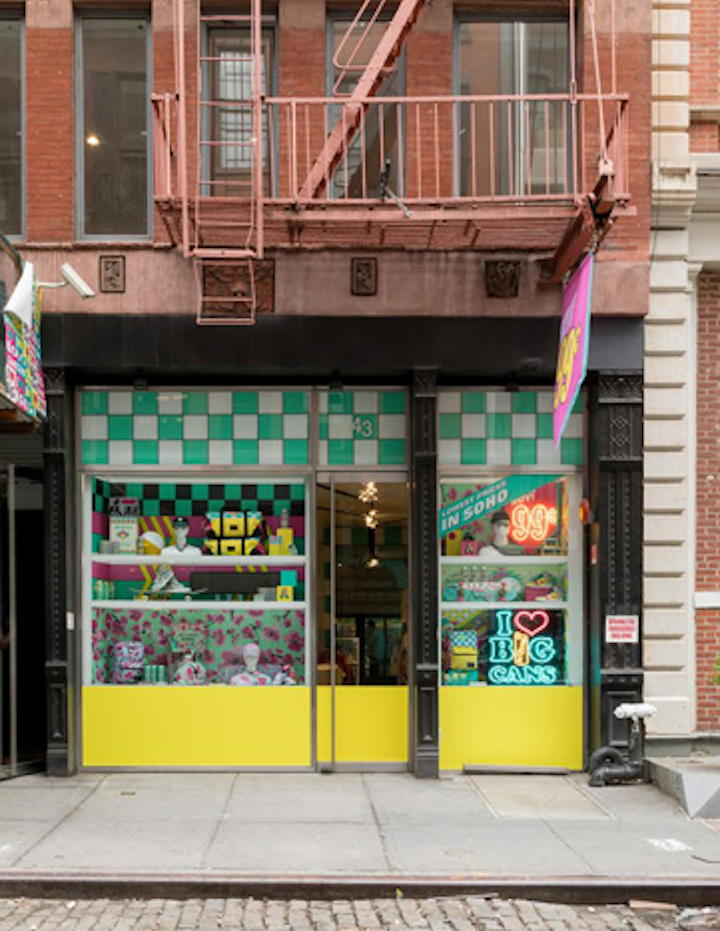 Photo: Alex Contell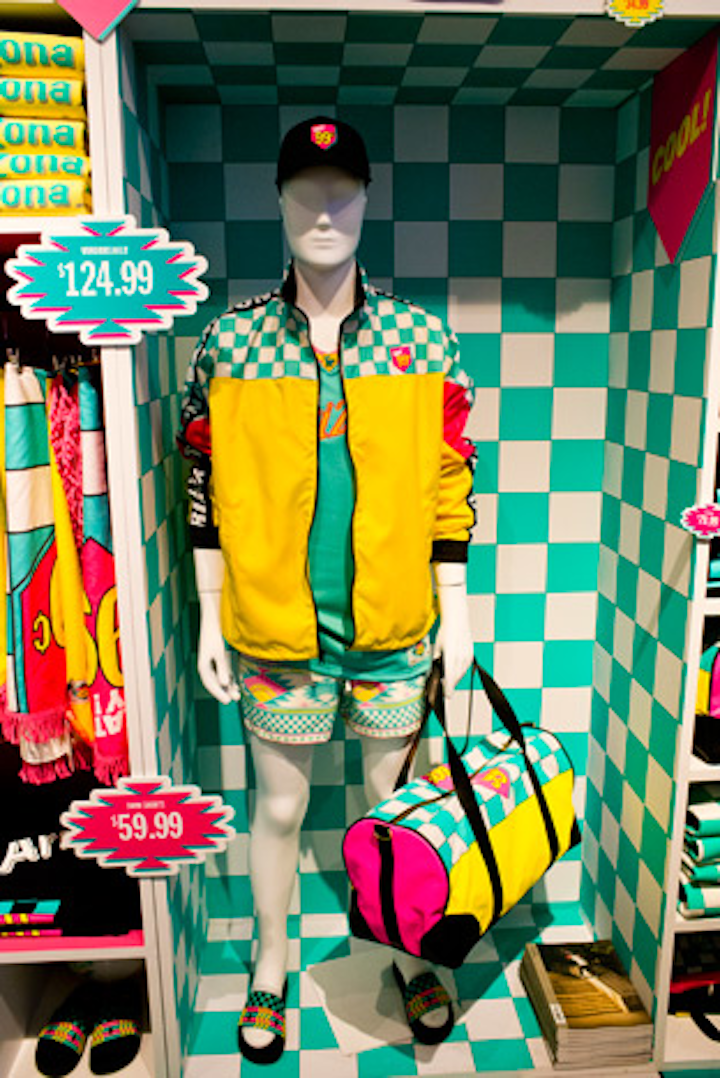 Photo: Taylor McIntyre/BizBash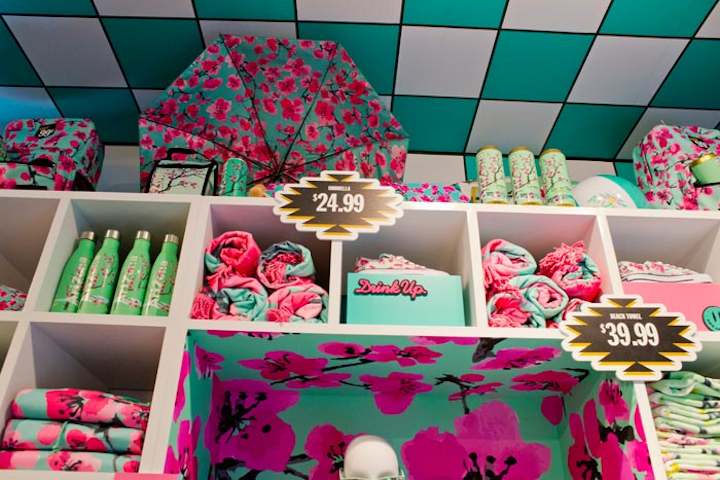 Photo: Taylor McIntyre/BizBash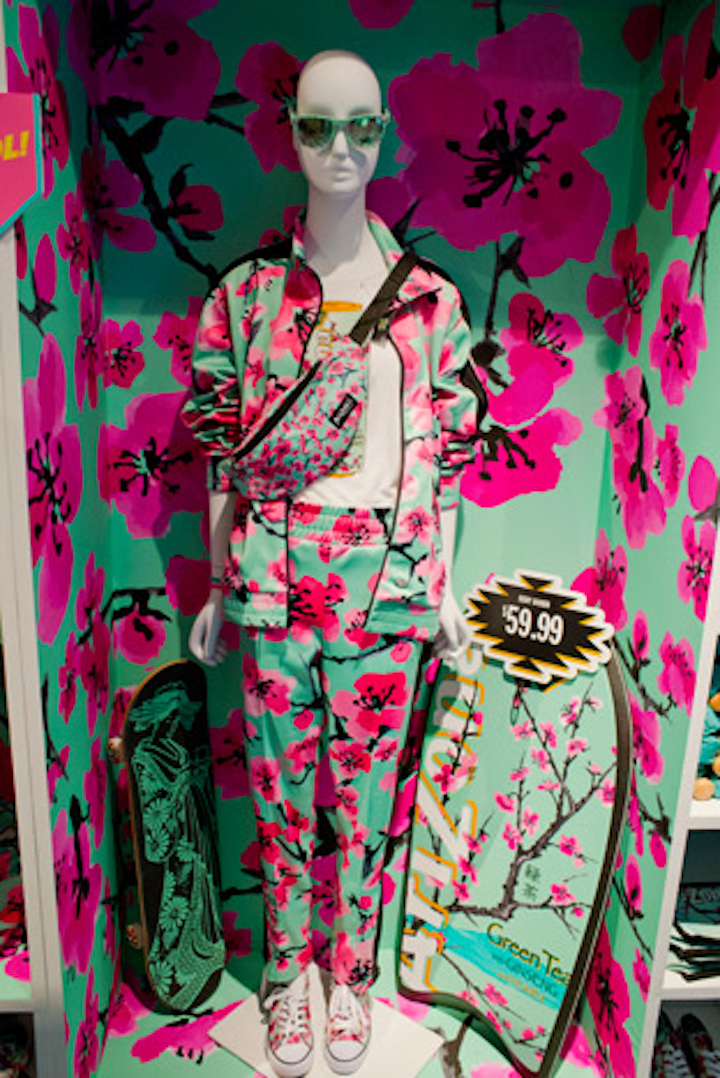 Photo: Taylor McIntyre/BizBash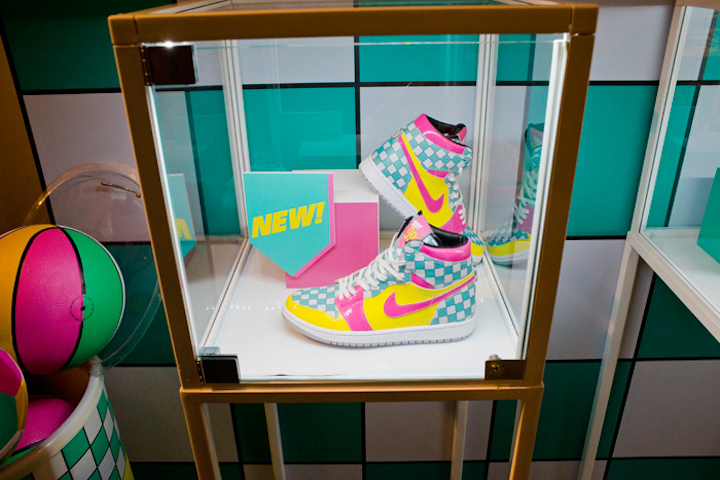 Photo: Taylor McIntyre/BizBash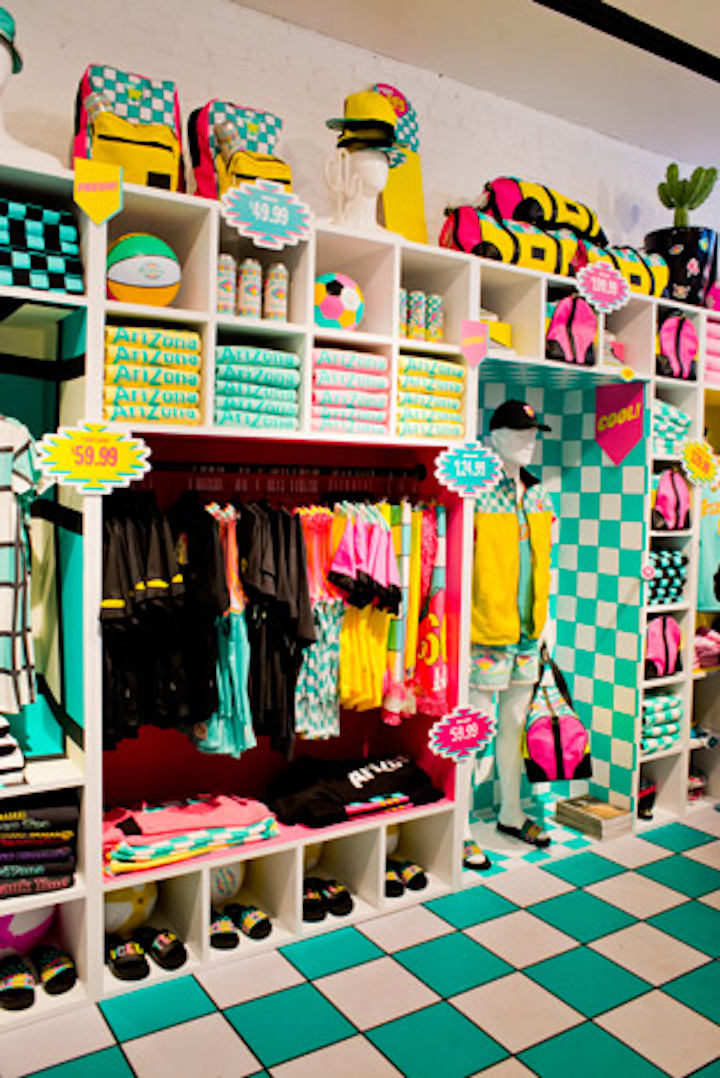 Photo: Taylor McIntyre/BizBash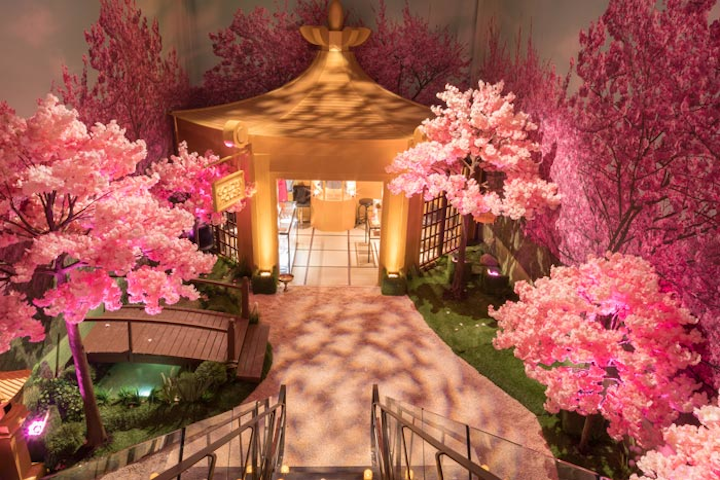 Photo: Alex Contell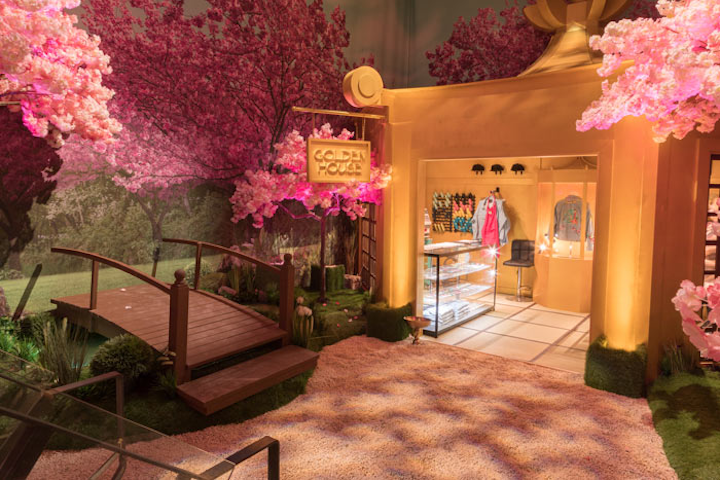 Photo: Alex Contell
Photo: Alex Contell
Photo: Taylor McIntyre/BizBash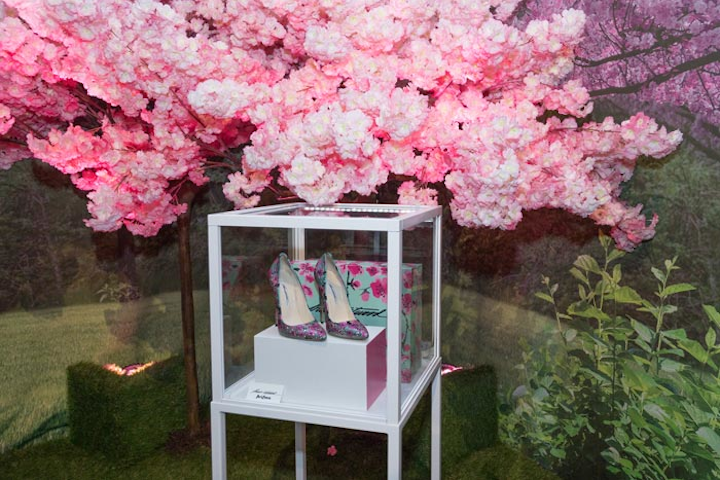 Photo: Alex Contell
Featured Venues/Suppliers: