BizBash/Seamless Survey Shows Impact of Holiday Parties on Office Morale
December 14, 2012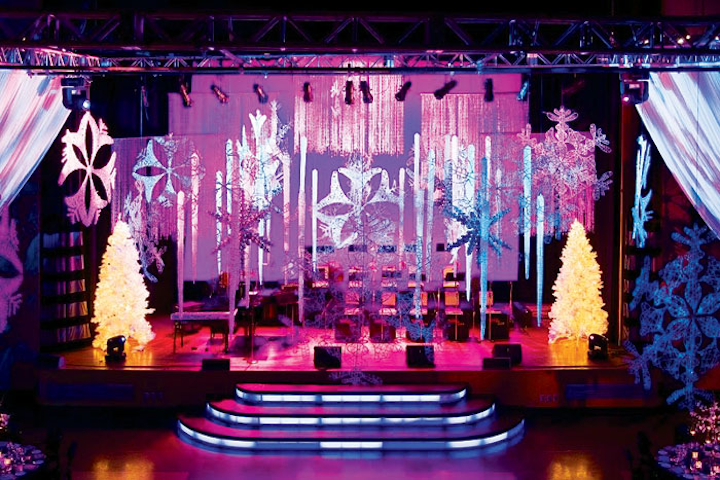 Photo: Henry Lin
A holiday party survey conducted by BizBash and Seamless suggests that holiday parties influence office relationships, with 75 percent of respondents seeing strengthened office friendships, 67 percent reporting an improved team dynamic, and 18 percent claiming increased productivity from holiday gatherings. For employees who experienced party cancellations, a decrease in office morale was seen.
One of the anonymous responders said, "The holiday party at my former job was canceled; it was just one more thing in a series of morale-shattering events. By the time spring rolled around, I felt like a deflated balloon walking in the door everyday."
The survey further analyzed office festivities through a series of questions regarding company spending. According to 60 percent of the respondents, companies spend more than $25 per person. The majority of the budget is then allocated to food and drinks, with full dinners being the most popular option and hors d'oeuvres coming in second. Only 0.5 percent of those surveyed did not have food service at their party. In addition to food, 45 percent of the companies also shell out for open bars.
Half of the participants indicated that administrative assistants or human resources associates plan the party and choose the location. For party spaces, 7 percent gather in the home of a co-worker or boss with potluck-style dinners, 25 percent travel to event spaces, 30 percent stay in the office, and 39 percent celebrate in restaurants and bars.
More than 1,500 event professionals participated in a survey, providing insights on topics relating to morale, budgets, and venues. For full results of the survey, download the white paper here.