BiZBash Awards Honor Event Biz Best
March 9, 2004
The party to announce the winners of the
BiZBash Event Style Awards
—
which recognize creativity and innovation in events and meetings
—
has continued to grow since the
first annual event in 2002
. This year, West Chelsea nightclub
Crobar
welcomed 650 industry guests (that's nearly double last year's head count) for an entertainment-packed ceremony and cocktail party produced by
EventStyle New York
.
BiZBash president
Richard Aaron
and editor in chief
Chad Kaydo
presented the awards, which recognized planners' achievements in 2003. Big winner
EventQuest
picked up prizes in two of the 10 categories: best food presentation and best overall event decor. BiZBash CEO
David Adler
inducted
Preston Bailey
into the BiZBash Event Style Hall of Fame, joining
Robert Isabell
and
Chris Giftos
. After receiving their
Corporate Presence
-designed awards, winners posed for photographs in front of
Okamoto Studio
's BiZBash-branded ice sculpture adjacent to the stage.
Before and after the awards presentation, entertainment was ample
—
and eye-catching.
Michael Bongar Entertainment
supplied entertainers like aerialist troupe
Corde de Lise
, pyrotechnic artist
Flambeaux
and
Grinder Girl
, who ground power tools against her metal corset to create fiery showers of sparks. The
Screaming Queens
' drag queens,
Shelly Bomb
's dancers and
Pink Inc.
's
Sea Divas performed on platforms throughout the dance space in the main room. In a copper-hued adjoining room, the entertainment was racier:
ThePartyCrew.net
's nearly naked male models, painted by
Peter Brown
to look like wild animals, posed around the walls of the space.
Throughout the event,
Match Catering and Eventstyles
servers passed hors d'oeuvres like wild mushroom turnovers, crab cakes, tuna tartare, and lobster rolls. But caterwaiters never heard the typical question, "What have you got there?" Guests could just read the servers' T-shirts, which identified the menu selections they carried
—
a simple idea that impressed many of the seen-it-all planners at the event. Later in the evening, a dessert buffet opened on the mezzanine level offering chocolate, fresh berries and coffee.
—Alesandra Dubin
Read about this year's award winners...
Read our coverage of the 2003 awards...
Read our coverage of the 2002 awards...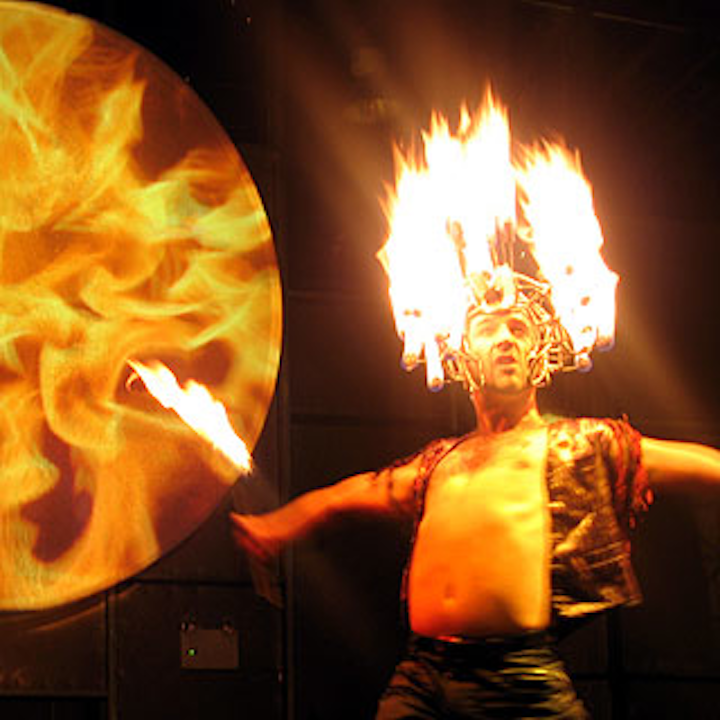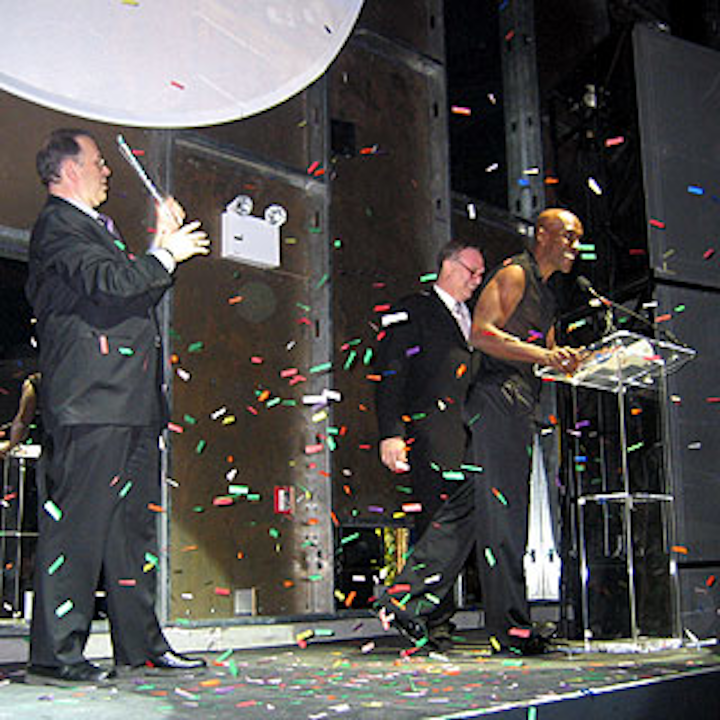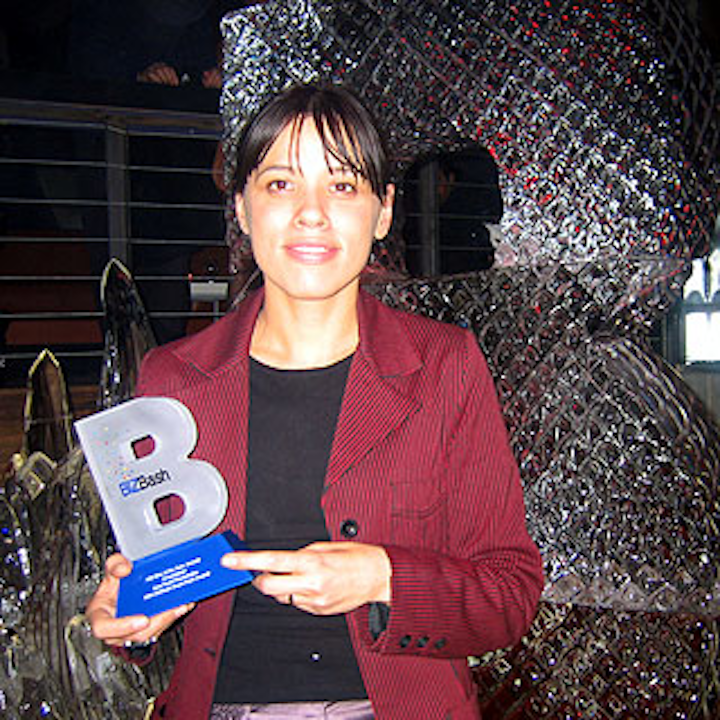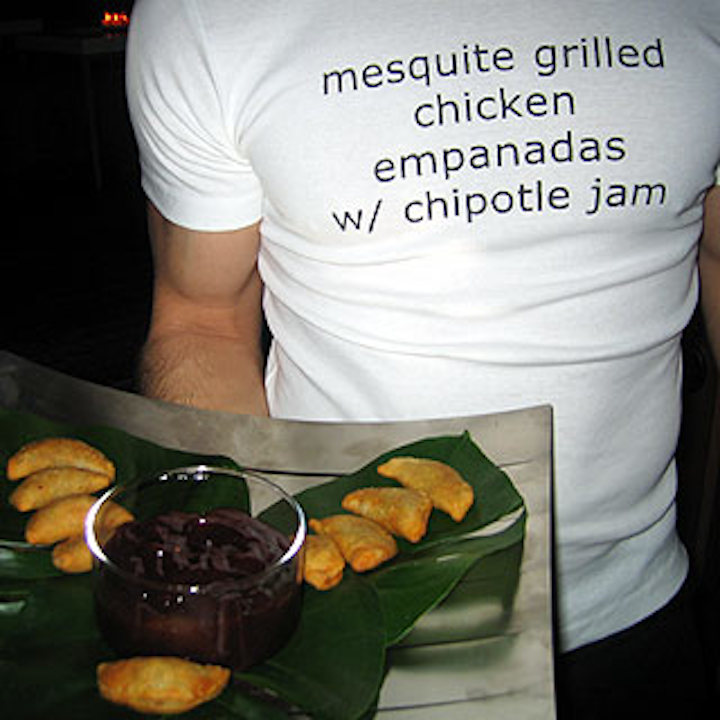 Featured Venues/Suppliers: