Vaseline Hosts a Double Rebranding Event
Old-school moisturizer Vaseline Intensive Care encouraged beauty editor guests to reinvent themselves as it reinvented itself at a modern-looking launch.
January 26, 2005
What do you do when you're an American icon? Reinvent yourself.
Arnold Schwarzenegger
did it, and at
Splashlight Studios
last Wednesday, in front of about 75 beauty editors,
Vaseline Intensive Care
lotion did it too.
The
Unilever
-owned brand is the number-one selling lotion in the country, but that doesn't mean it didn't need a makeover. So Vaseline executives hired
M Booth & Associates
to create a "reinvention" themed event to introduce the newly designed and reformulated product line to beauty editors.
M Booth worked with
T & L Event Management
to transform Splashlight into an interactive exhibit with a spa-like feel. Upon entering, the editors walked past a wall of Vaseline products from various decades; inside the main space, three living vignettes used props from
Something Different
and staff from the
Party
Crew
to bring Vaseline's new formulas to life. (The vignette for Vaseline Aloe Cool & Fresh, for example, featured models relaxing in wooden lawn chairs, sipping summery drinks.) A hand massage bar, staffed by male models, gave beauty editors a chance to relax and test the new products firsthand (so to speak).
After a brief presentation on the brand's history (the original Vaseline Petroleum Jelly dates back to 1870) and new look, the editors were invited to reinvent themselves, too. Three stations were set up on two different floors of Splashlight for editors to learn about and try new hobbies—wine tasting, cooking, and handbag design.
Go Catering
provided a buffet table of sushi rolls and salads, with a giant ice sculpture of a bottle of Vaseline anchoring the table, and caterwaiters, clad in spa-like white pants, white polo shirts and black flip-flops, passed hors d'oeuvres like black bean cakes with mango salsa and sour cream.
—
Erika Rasmusson Janes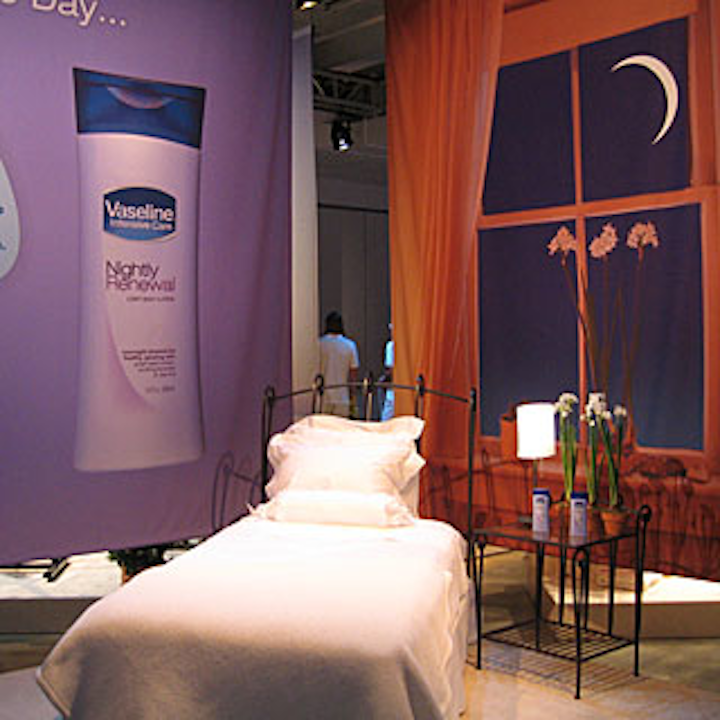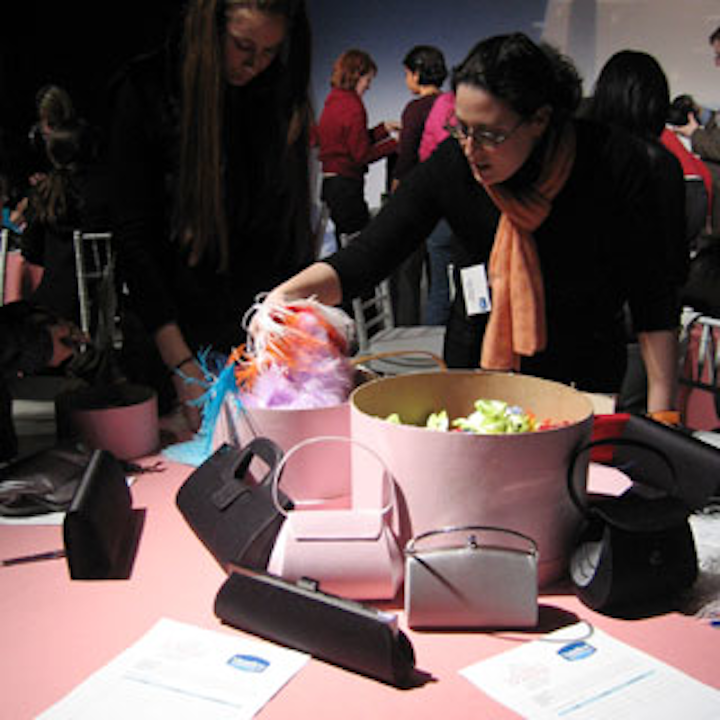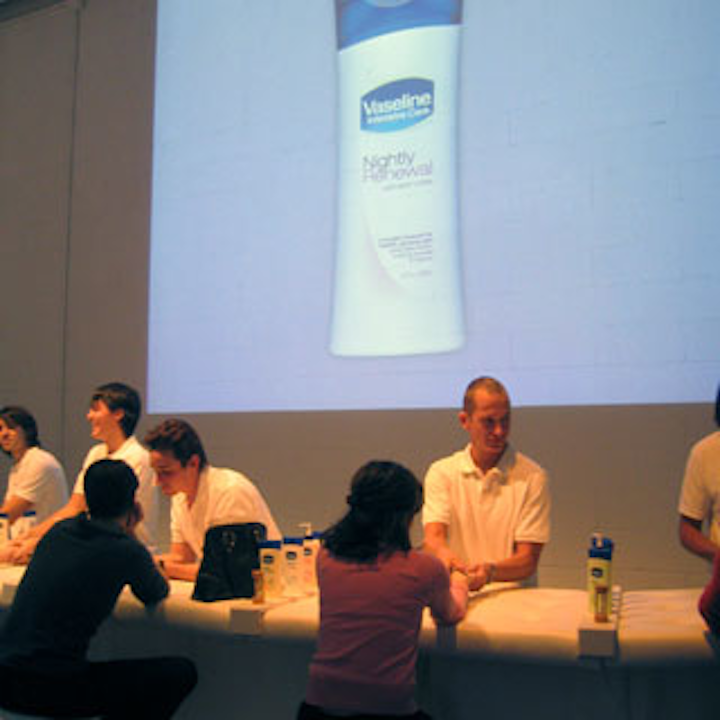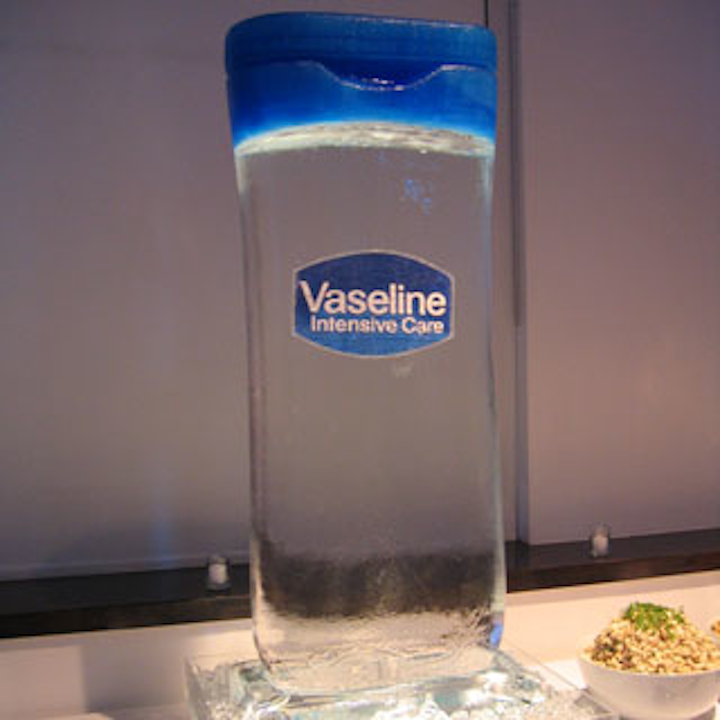 Featured Venues/Suppliers: