Hold the Liquor
Paper magazine's multifunction lunch for Jeremy Scott and post-rehab Lindsay Lohan was an alcohol-free kickoff to Fashion Week, as well as a showcase for its host venue's major upgrades.
March 8, 2008
Paper
magazine's Diesel-sponsored lunch for Lindsay Lohan and Jeremy Scott to celebrate the March fashion issue was a perfect storm of hipster marketing. For the troubled young diva, the event helped craft her new sober-but-still-edgy image: The media fussed over her barely dressed cover photo by designer Scott, but the lunch was alcohol-free, reportedly because of Lohan's newfound sobriety, although handlers wouldn't confirm that. The Tuesday lunch also unofficially kicked off L.A.'s Mercedes-Benz Fashion Week, which runs from Sunday through next Thursday, March 13. And it was the first headline-making event at the
Sunset Marquis Hotel and Villas
as the venue finishes its $20 million renovation.
What do all of those purposes have in common? All roads lead to bicoastal überpublicist Kelly Cutrone of
People's Revolution
, who planned the event with
Paper
editor-publishers Kim Hastreiter and David Hershkovits. All the players are clients of Cutrone's (even L.A.'s
listless
Fashion Week, which hired her as a consultant to help whip it into shape) except for Lohan—who's repped by Cutrone's former intern and business partner Jason Weinberg."This was a really great way to get the ball rolling," Cutrone said. "This was the perfect way to get everybody out of Paris and into L.A. early and start to set the tone for the festivities."
Eighty-four of the media types and up-and-comers celebrated in
Paper
's pages gathered for a seemingly endless buffet of salads, paella, cold salmon, and desserts, served in the patio restaurant by the French-fusion kitchen of the West Hollywood hotel's Paris-trained chef Guillaume Burlion. Indeed, the Sunset Marquis's spiffy new design was all the decor the party needed, save for the infusion of peonies, poppies, and roses in springy shades of coral and yellow.
Capping a 20-year project that was delayed by the terrorist attacks of September 11, 2001, and unexpected construction problems, the Sunset Marquis unveiled 40 new villas in a parklike setting—surprisingly tranquil given its proximity to busy Sunset Boulevard. The new villas join the dozen already there, which got upgrades, as did the hotel's existing 102 suites. The venue is clearly courting bicoastal media magnates with its new, $7,000-a-night presidential suite, which features a private screening room as well as a dining area for 10, an executive office, two bedrooms, and three fireplaces. Designer Oliva Villaluz, whose clients also include
Raleigh Studios
, created the contemporary look in a boutique-hotel-friendly earth-tone palette.
Also new is the balmy indoor-outdoor restaurant where the party took place. The sides of the patio drop down to form a blue-tiled fountain, which empties into a koi pond topped by a bridge. The expansion also includes a new spa, the new Bar 1200 (actually the rechristened Whiskey Bar), and a recording studio for its music-industry client base. The hotel's 17-year general manager, Rod Gruendyke, oversaw the expansion.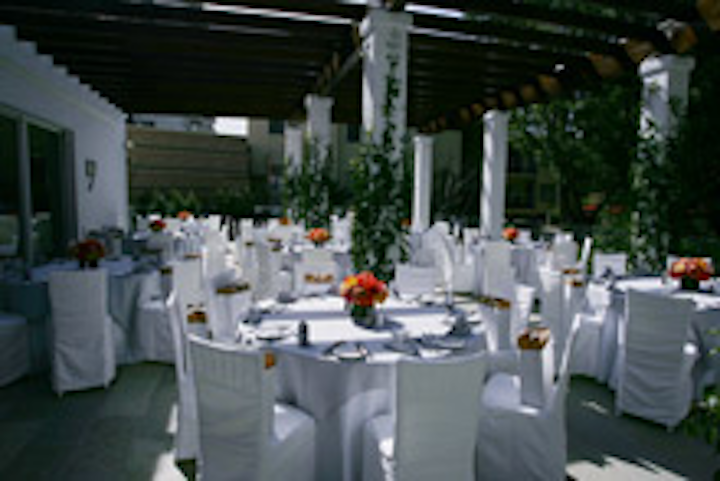 Photo: Piper Ferguson for Paper Magazine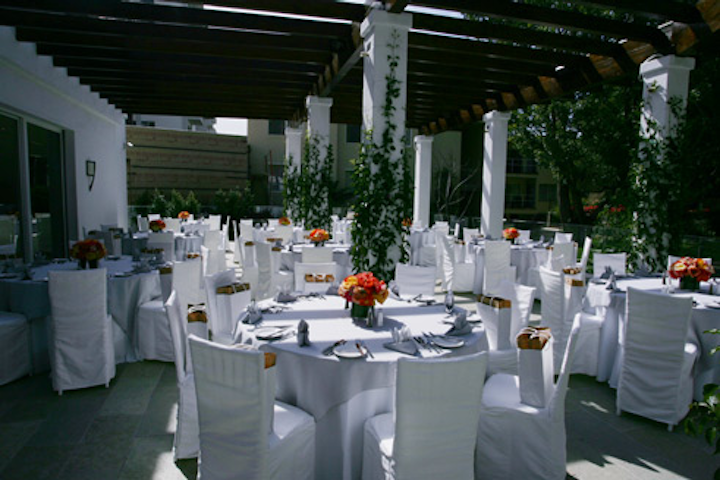 Photo: Piper Ferguson for Paper Magazine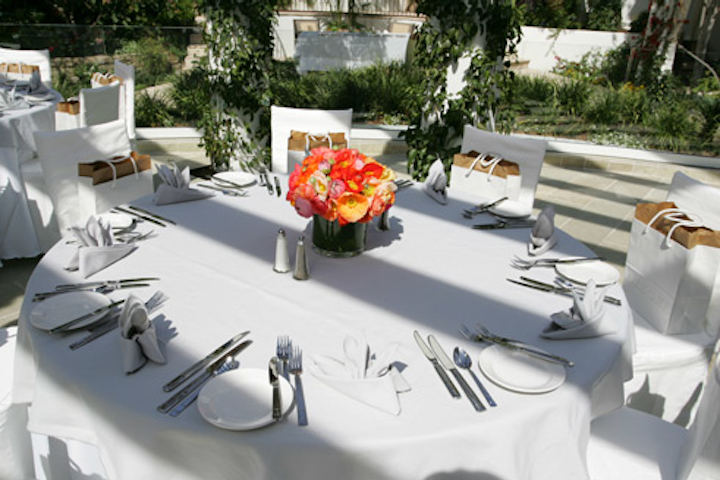 Photo: Piper Ferguson for Paper Magazine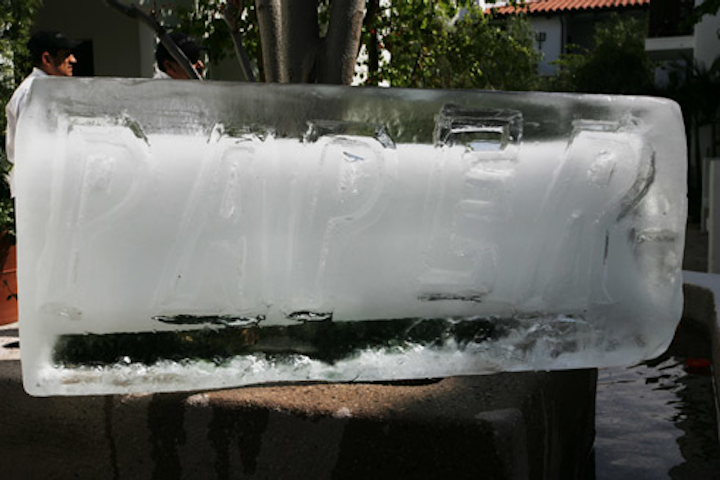 Photo: Piper Ferguson for Paper Magazine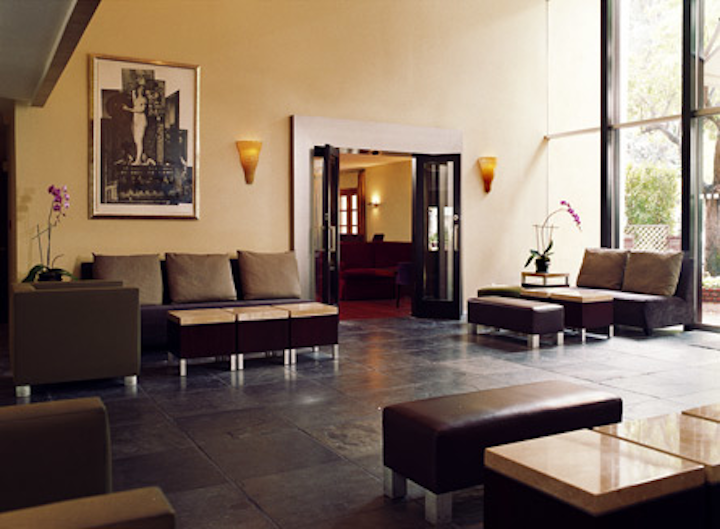 Photo: Courtesy of the Sunset Marquis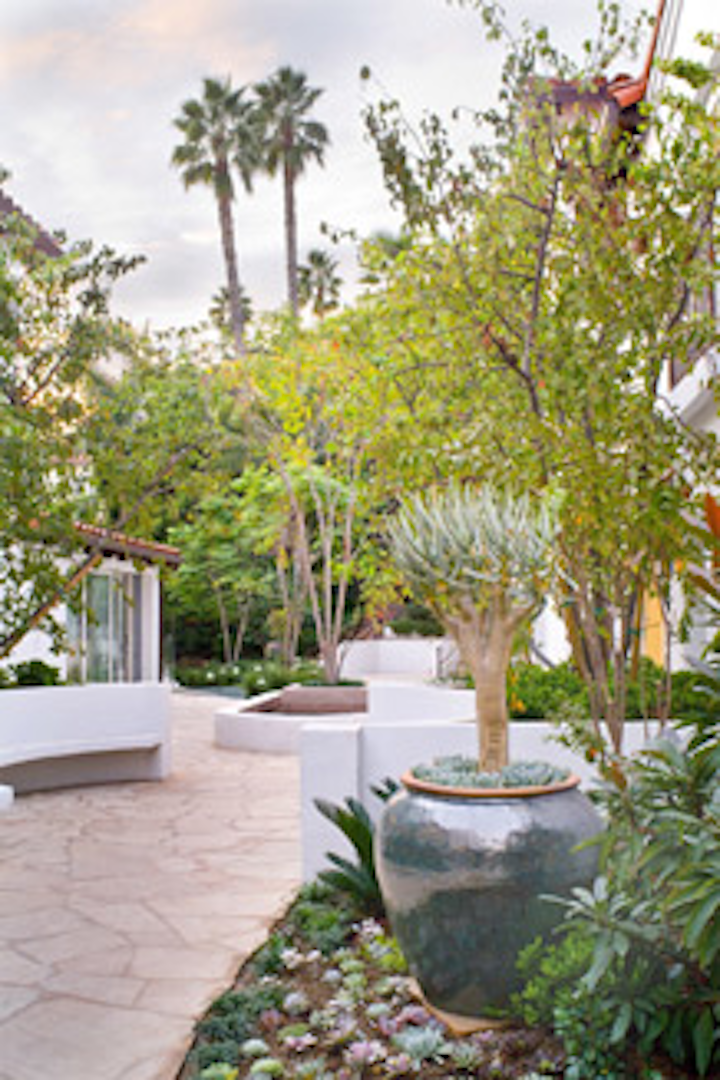 Photo: Courtesy of the Sunset Marquis
Featured Venues/Suppliers: