Rammy Ruckus
This year the Washington area's big restaurant awards ceremony got a sparkling decor treatment and found new ways to curb the rowdy crowd.
July 1, 2008
Sunday night was more lively than usual at the
Marriott Wardman Park
, where some 1,600 D.C. chefs, restaurant staffers, food critics, and food lovers gathered for the Restaurant Association Metropolitan Washington's 26th annual Rammy awards gala. The evening doled out honors in categories like Neighborhood Gathering Place (
Hank's Oyster Bar
), Hottest Bar Scene (
Central Michel Richard
), and Best Chef (Eric Ziebold of
CityZen
).
The event had a sparkly quality to it. Following the invitation's "Black Tie & Bling" dress code, several guests (including
Belga Café
's Bart Vandaele) arrived donning museum-worthy necklaces, while the glittering square chandelier lamps at the pre-show reception and the crystal strand curtain on the stage also adhered to the evening's decor scheme. "Every year we have a different theme," said
KSM Marketing
's Kelly Morris, who produced the show. "Last year was black-tie and boa, and bling was our next creative venture."Not surprisingly, food was a focal point. The evening's subsidiary theme, "Setting the Global Table," allowed the menu to introduce a variety of cuisines, including the reception's Chilean ceviche, paired with pisco sours, peanut-crusted chicken skewers, and a raw bar piled high with shrimp. The dinner menu paid homage to Iceland (and the five groups from the country that were sponsors, such as Icelandair) with applewood-smoked Icelandic charr with fennel and ravioli with pear and Icelandic dimon cheese.
During the two-and-a-half-hour show, the chatter in the massive room became an occasional problem. "We've always had sound issues. We have a hard time keeping control of this crowd," Morris said. (The respite came during a memorial tribute to PR and Rammy guru Joan Hisaoka, who
passed away last month
.)
To thwart the issue, Morris worked with
PSAV
to bring in more powerful audio equipment. M.C.s Sue Palka of Fox 5 and James Adams of NBC 4 also came up with a quick fix: Every time the crowd overpowered a presenter, the duo blew a fog horn to garner silence.
Once the 13 awards were given out, the back of the ballroom turned into a dance space with Onyx (from
Washington Talent, Photo & Video
) playing old- school hits like the Sugarhill Gang's
Rapper's Delight
. Guests also found their way to various after-parties, such as SurReal Vodka's late-night reception at the
Russia House
.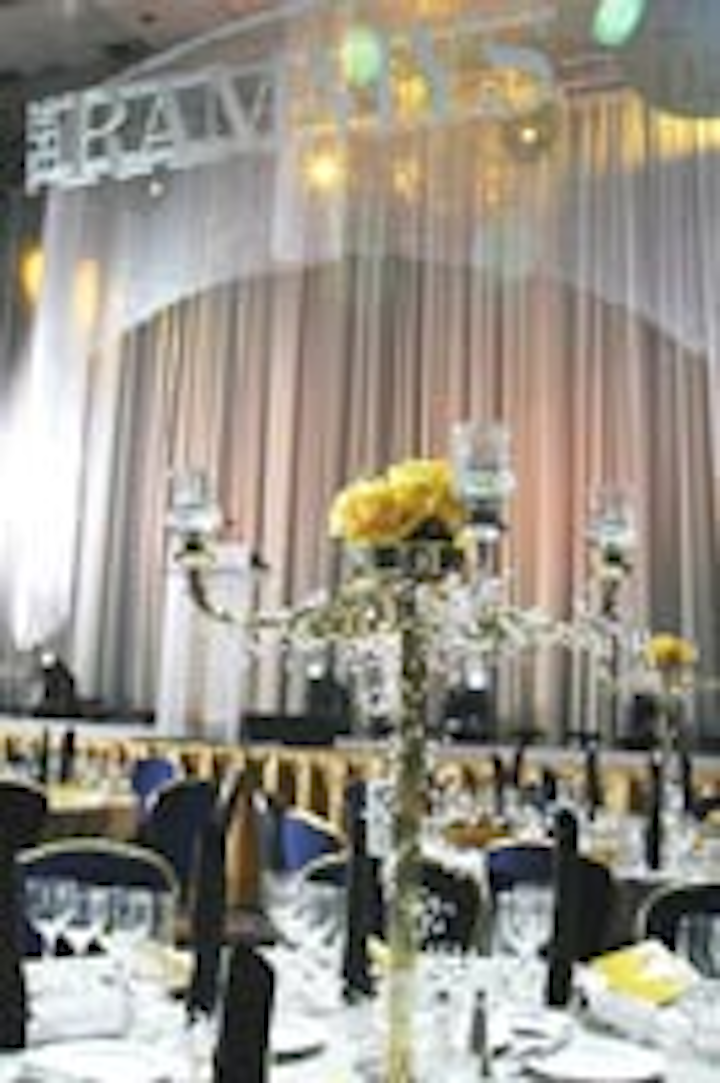 Photo: The Photographers Gallery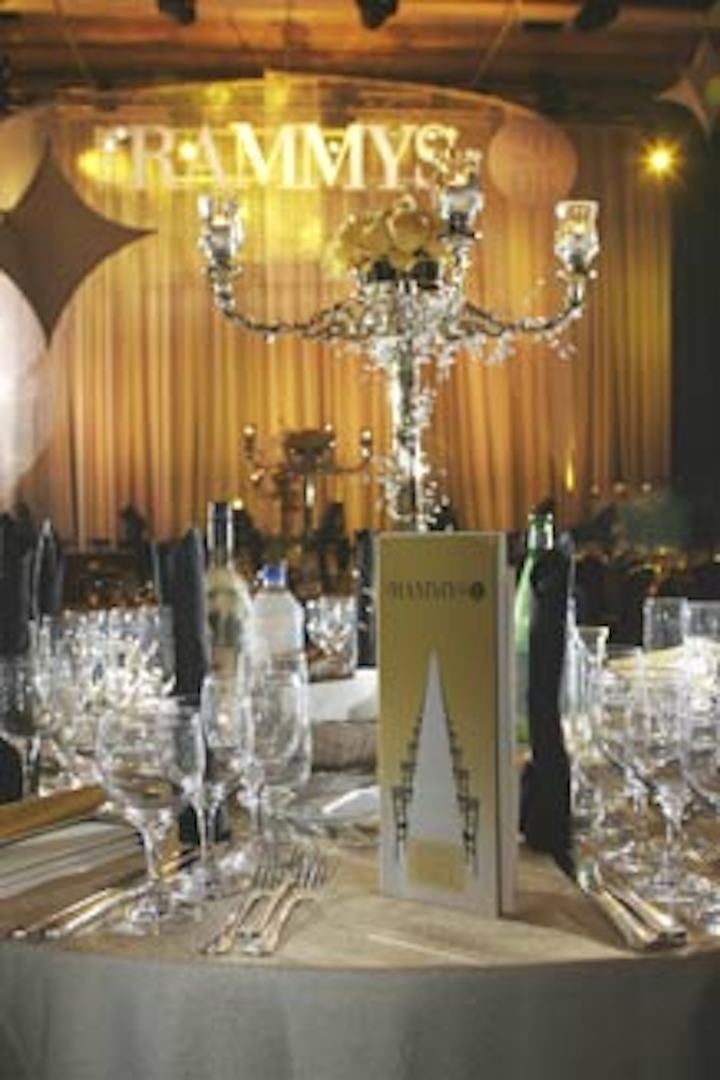 Photo: The Photographers Gallery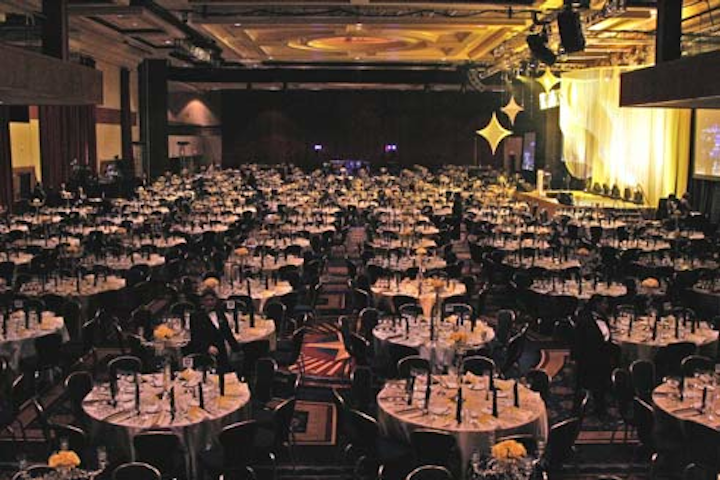 Photo: The Photographers Gallery
Photo: The Photographers Gallery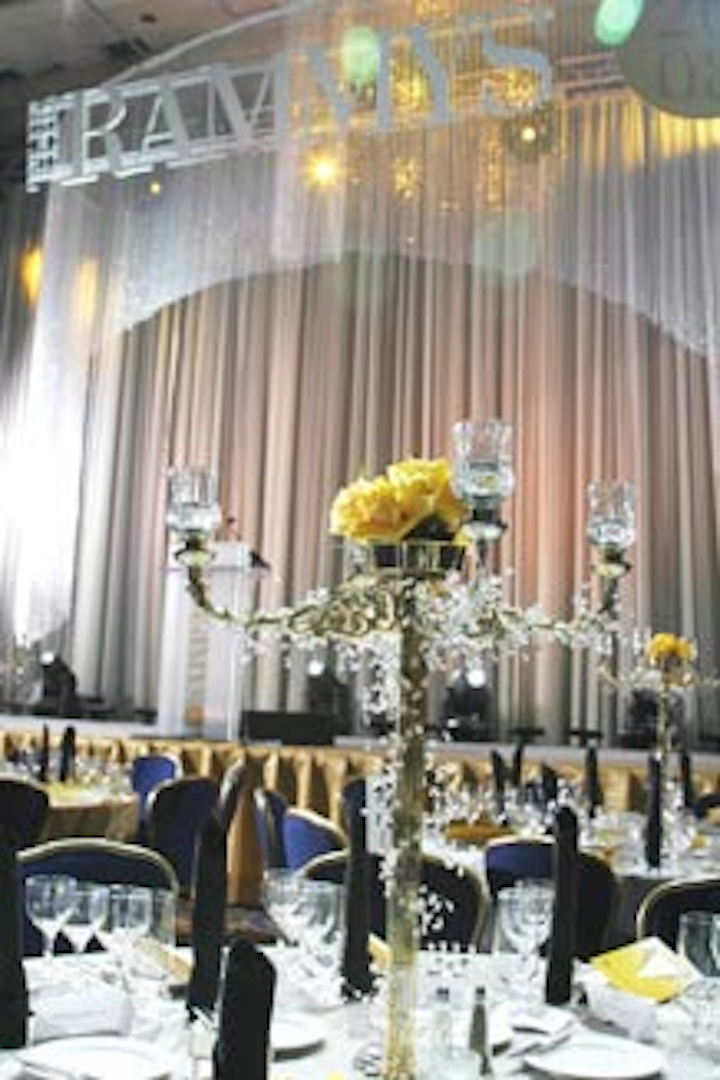 Photo: The Photographers Gallery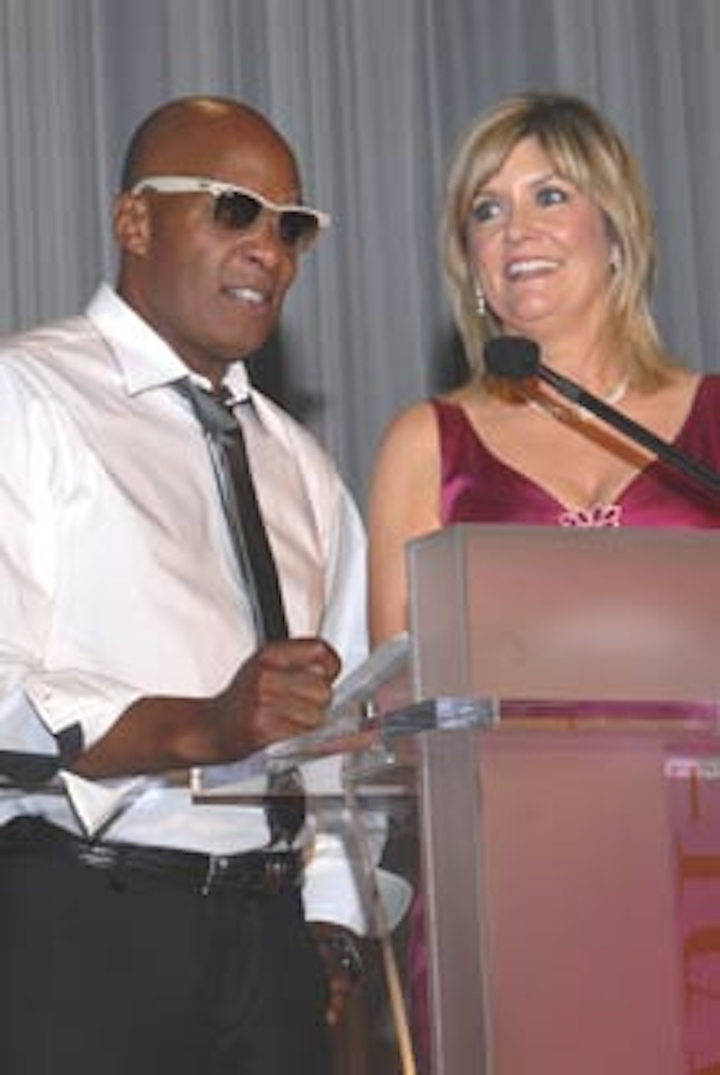 Photo: The Photographers Gallery
Featured Venues/Suppliers: