BET Honors Dinner Moves to Corcoran Gallery of Art
January 17, 2012
For this year's fifth-annual BET Honors, BET Networks moved its private, 250-guest honoree dinner to the Corcoran Gallery of Art to spotlight "30 Americans," the museum's popular exhibit of important contemporary African American artists. Friday's dinner and Saturday's taped award ceremony at the Warner Theater honored the achievements of Maya Angelou, Mariah Carey, Stevie Wonder, Spike Lee, Olympic coach Beverly Kearney, and the Tuskegee Airmen.
"We have such big names. It's amazing all the accomplishments of all of the individuals we are honoring," said Bobette Gillette, special assistant to the chairman and C.E.O. of BET Networks. Gillette's team chose the Corcoran for the honoree dinner hosted by BET chairman and C.E.O. Debra L. Lee to give guests an opportunity to view the exhibit. "We are saluting black people who've made an impact on the community and taken risks to impact the world at large, and we think the artists are doing that," Gillette said. "The exhibit is phenomenal, and we think guests and honorees will enjoy it." 
Andre Wells, who has produced the dinner since its inception, designed a dining room in silver and gold tones, with different linens on every table and feathers incorporated into floral arrangements by Amaryllis. "I love that it's eclectic, but it still looks married through different elements like crystals and feathers," Wells said. 

Purple curtains draped off the dining room and adjacent lounge space for a big reveal later in the evening. As guests arrived at 7:30 p.m., they walked directly up the Corcoran's stairs to view the "30 Americans" exhibit and enjoy predinner cocktails while DJ Adrian Loving spun. At 8:45 p.m., the Voices of Inspiration choir led by Nolan Williams Jr. gathered on the stairs and sang "Ain't No Mountain High Enough" and "Signed, Sealed, Delivered, I'm Yours" as guests found their seats in the dining room. After dinner, guests moved to the dessert bar and lounge on the other side of the curtains, which was outfitted with green couches and chandeliers, a mirrored bar, and a green-tufted DJ booth.

The celebrations continued after Saturday's taping of the BET Honors ceremony, which was hosted by actress Gabrielle Union and featured an appearance by Michelle Obama. At 10:30 p.m., approximately 1,200 guests arrived at the Smithsonian American Art Museum & National Portrait Gallery's Kogod Courtyard for the official after-party, produced by Natasha Bryson, manager of special events for BET Networks. Dramatically lit white feathers decorated the space, while Ridgewells Catering set up stations with duck spring rolls, sliders and a dessert station that included push-up parfaits and mini whoopee pies. 

Ticket sales for this year's award ceremony benefited community health organization Metro TeenAIDS. The BET Honors is set to air February 13.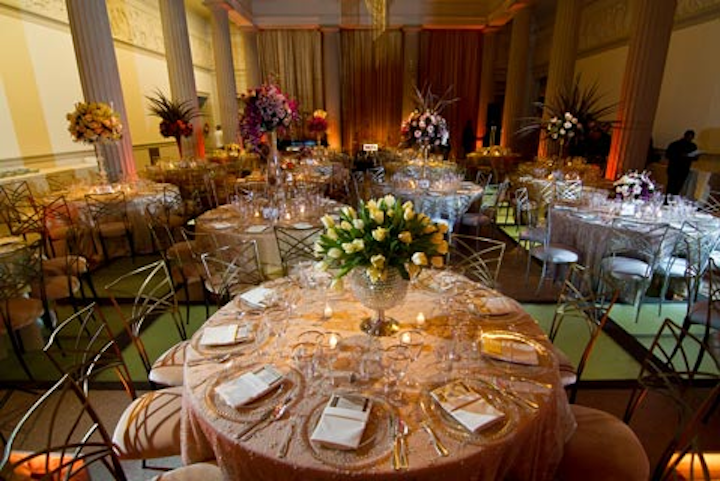 Photo: Davide De Pas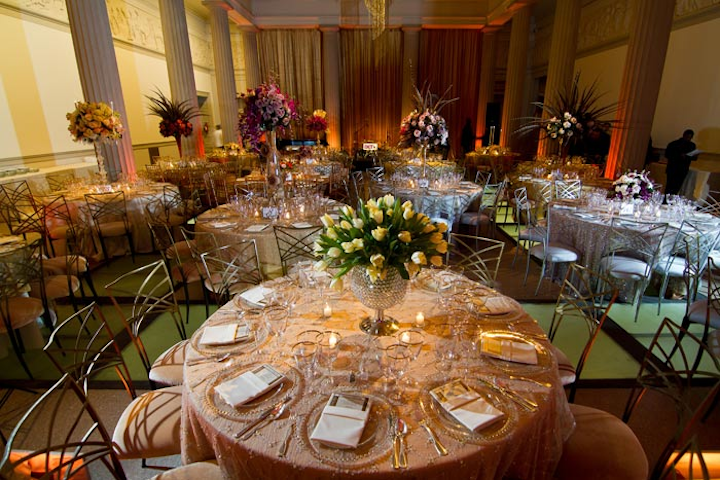 Photo: Davide De Pas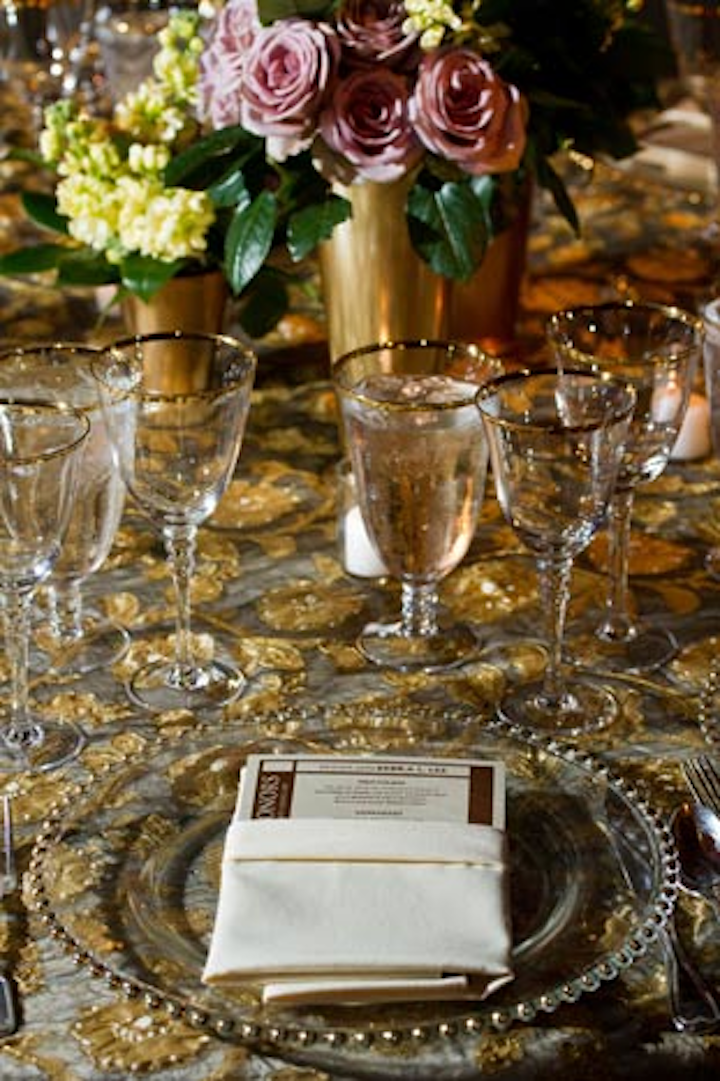 Photo: Davide De Pas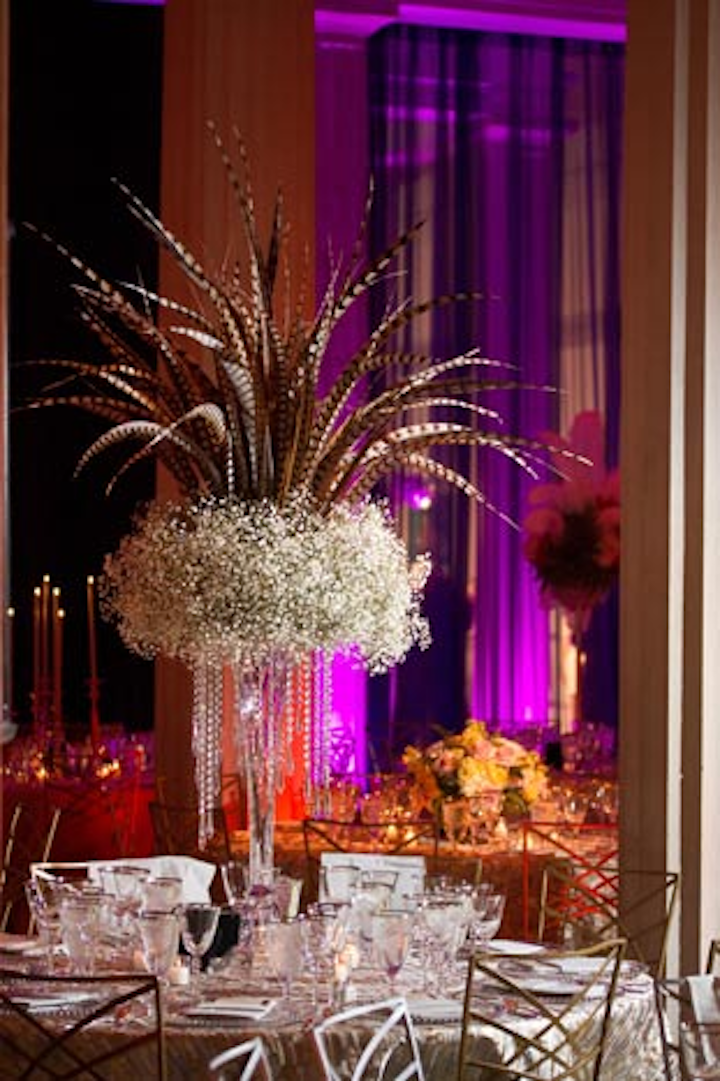 Photo: Davide De Pas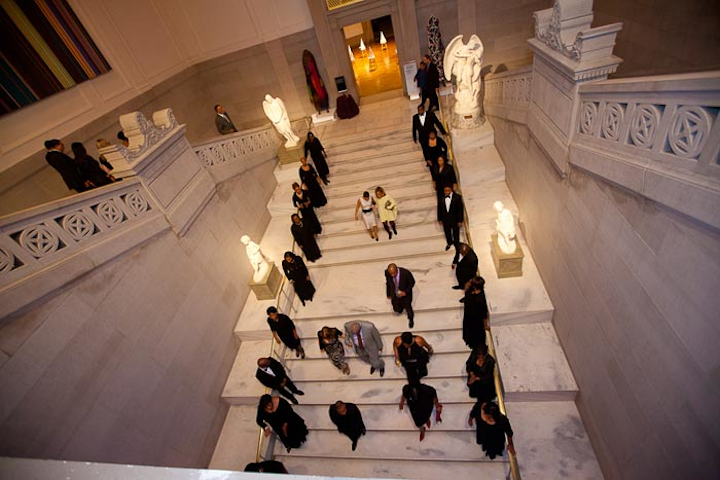 Photo: Davide De Pas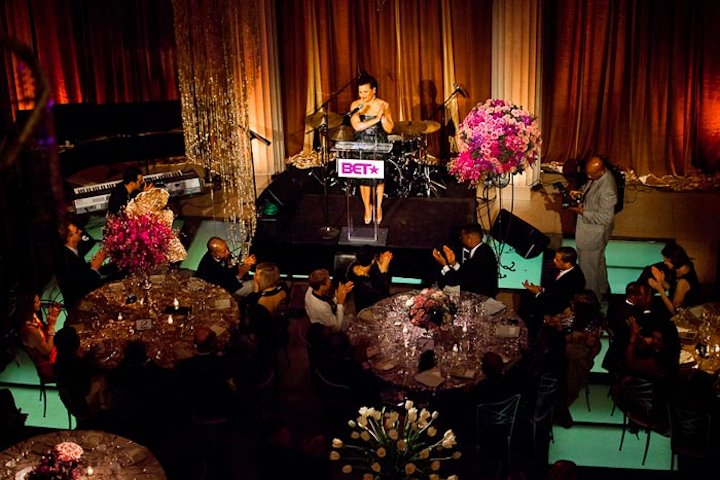 Photo: Davide De Pas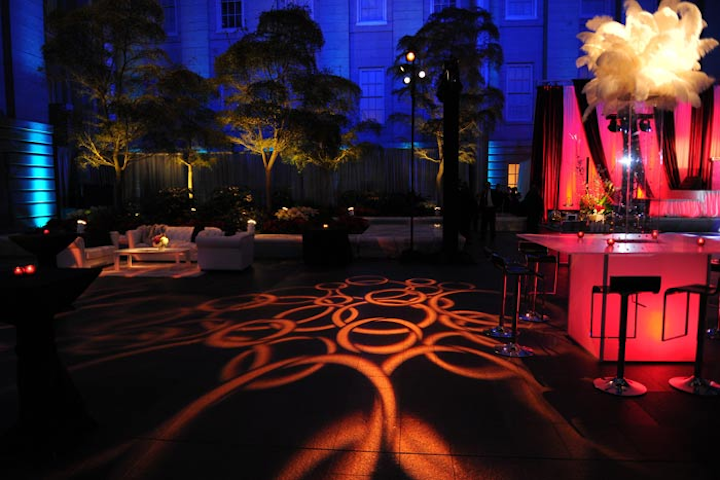 Photo: Phelan Marc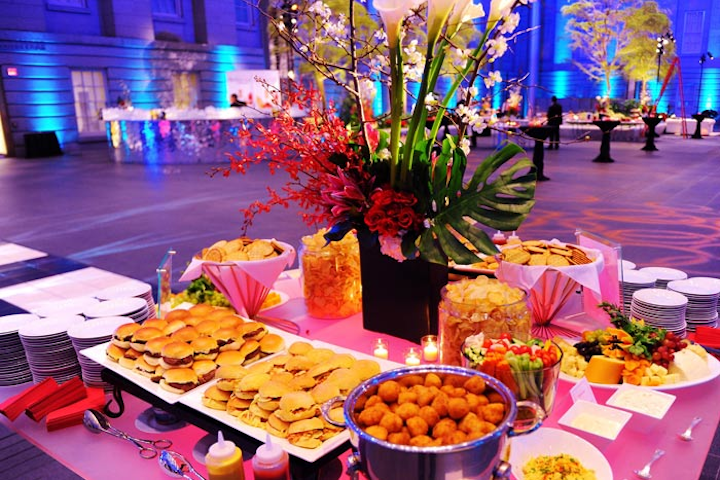 Photo: Phelan Marc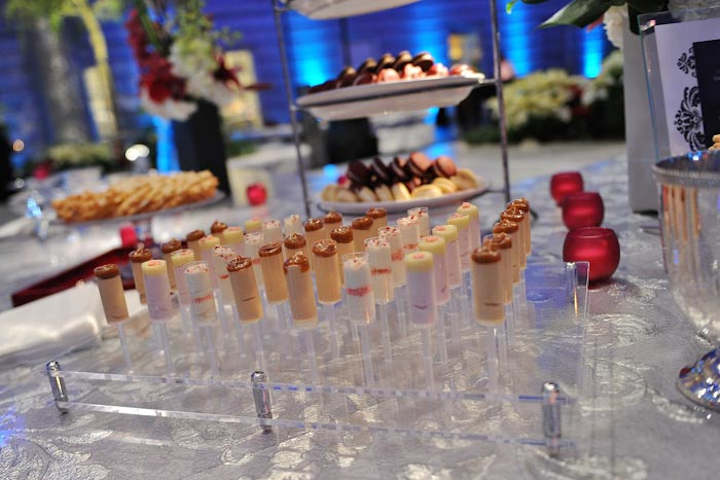 Photo: Phelan Marc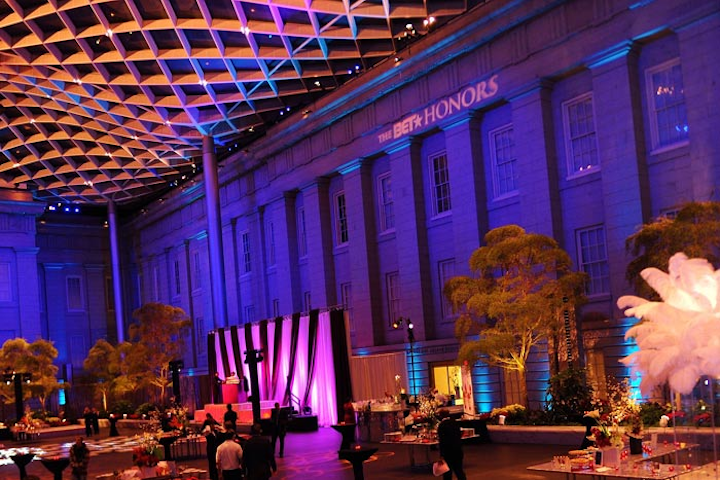 Photo: Phelan Marc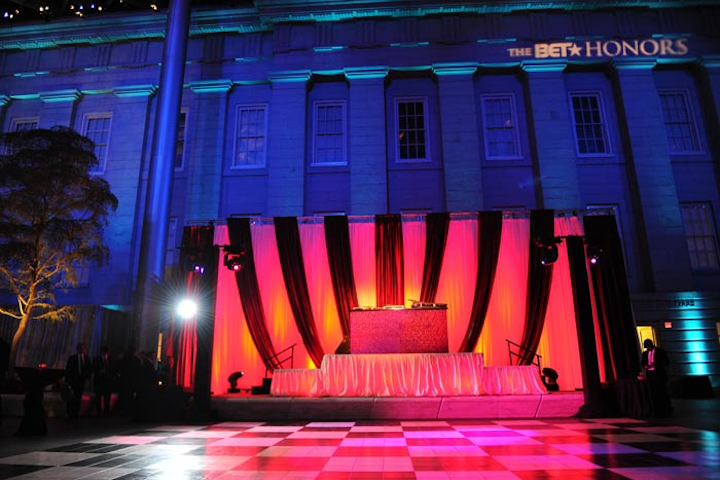 Photo: Phelan Marc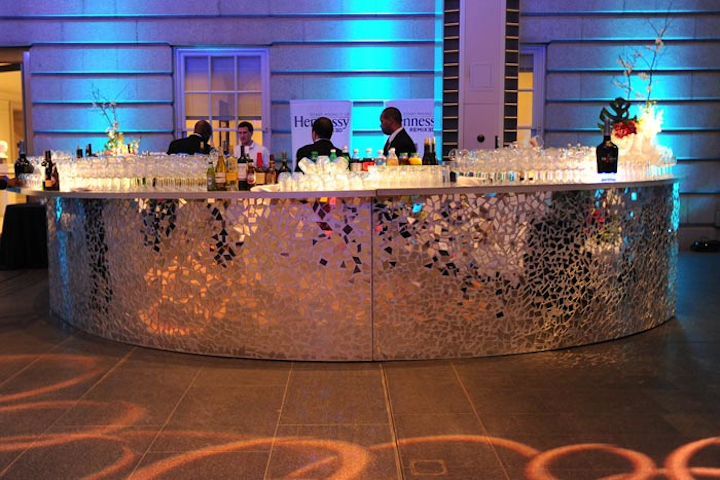 Photo: Phelan Marc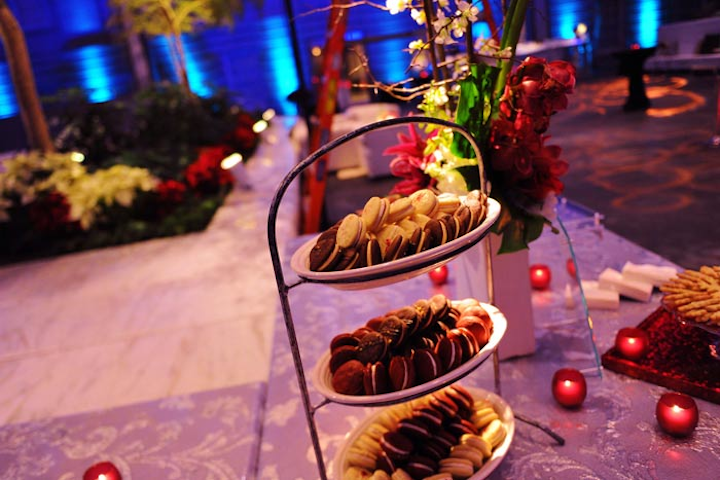 Photo: Phelan Marc
Featured Venues/Suppliers: