How a New Marketing and PR Strategy Doubled This Event's Attendance
Events DC hired a new PR firm and consultant to increase awareness of the 9th annual Embassy Chef Challenge, leading to record-breaking ticket sales.
May 31, 2017
Restaurant and food-tasting events have become the norm across the country, and Washington is no exception. How, then, did Events DC manage to double its participation and tickets sales for the 9th annual Embassy Chef Challenge? The answer: the deployment of a new embassy-procurement strategy, and the hiring of a public relations firm. 
Previously coordinated by Cultural Tourism DC, Events DC—the official convention and sports authority for Washington—took over production for the international food competition and tasting event in 2016. That year, ticket prices were lowered from $250 to $65 each, participating embassies doubled from nine to 18, and attendance increased to 600 people. The company sought to double the participation and attendance again this year, and turned to independent international liaison Jan DuPlain and public relations firm Linda Roth Associates to help make it happen. 
The first step required securing the embassies around Washington to participate, which required a clearly outlined pitch of the benefits for doing so, onsite activation options that would work for various cultures, and someone solely dedicated to the task.  
"I learned pretty quickly it's too hard to communicate with every embassy at the level they need as quickly as we need to do it, and that is where Jan came in," said Stephen Ball, director of events for Events DC's Sports and Entertainment division, who led the production team. "Last year I brought her in about 90 days before the event and she brought me 18 chefs. This year I connected with her five months early and we reached 33." 
Events DC also created the Sips and Sweets pavilion within the atrium of the Ronald Reagan Building and International Trade Center for those embassies that wanted to participate but didn't have a chef, or the resources to hire one, to create a dish for the night's competition. The new activation had six countries serving juices, coffee drinks, teas, and other local beverage and dessert options. 
Prior to the event, Linda Roth's team—lead by the firm's vice president Anthony Hesselius—secured more than 100 pieces of editorial coverage in local and international media. The team then confirmed that more than 100 reporters from 70 outlets in 13 countries attended the event. That's more than double the number of journalists who came in 2016.  
"Our goal with media engagement was to drive awareness and attendance at the event, so that's where we focused our work," said Hesselius. "The resulting media following the event will help us continue to build the Embassy Chef Challenge brand and encourage more locals and visitors to discover the participating countries without leaving D.C."
Participating embassies also promoted the event in order to bring in more international representation. On top of that, Ball and his team reworked the ticket-pricing structure again to incentivize early purchasing, with $65 general admission and $99 V.I.P. options for two weeks beginning February 26, after which they increased to $75 and $125, respectively.  
The sharp increase in the number of chefs participating required Ball to expand the event footprint beyond the venue's atrium into the nearby ballroom, where the 26 chefs each had their own table for food service. The chefs competed for the People's Choice Award or Judges' Choice Award, which are handed down at the end of the night. Chef Cynthia Verna of Haiti took home the former award, a gilded pineapple, as voted on by attendees via paper ballot and with Haiti's custom event hashtag #ECCHaiti on Twitter. Chef Moha Fedal of Morocco won the Judge's Choice Award.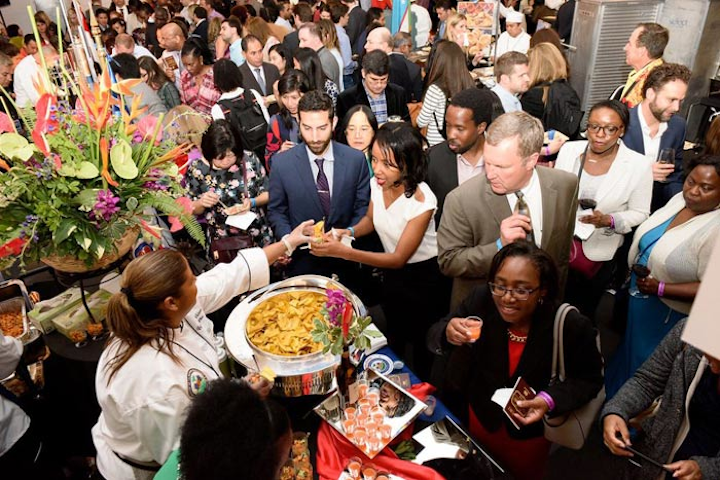 Photo: Courtesy of Ronald Reagan Building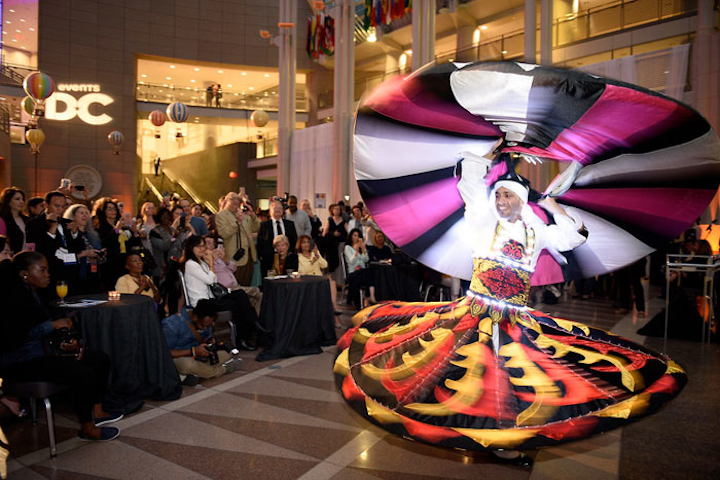 Photo: Kaveh Sardari/Events DC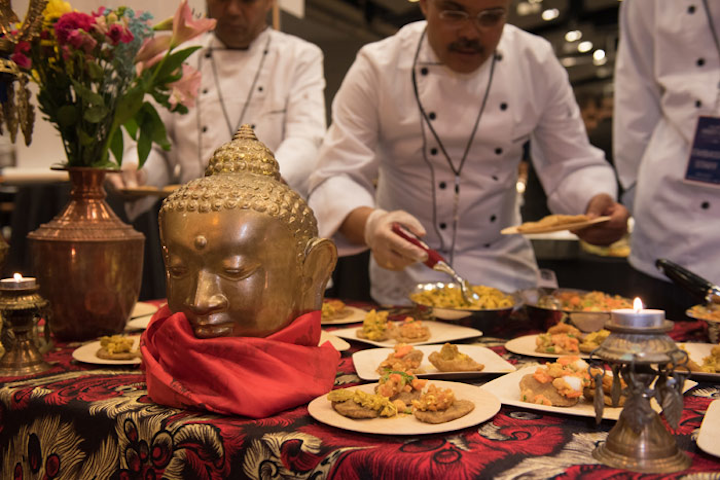 Photo: Mike Busada/Events DC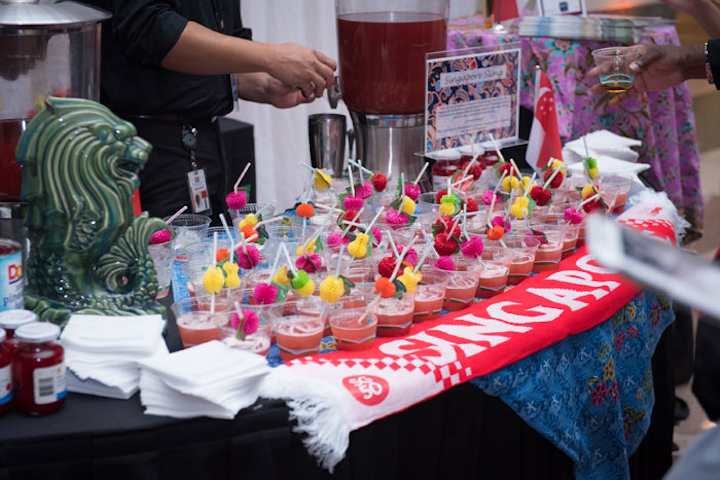 Photo: Mike Busada/Events DC
Photo: Mike Busada/Events DC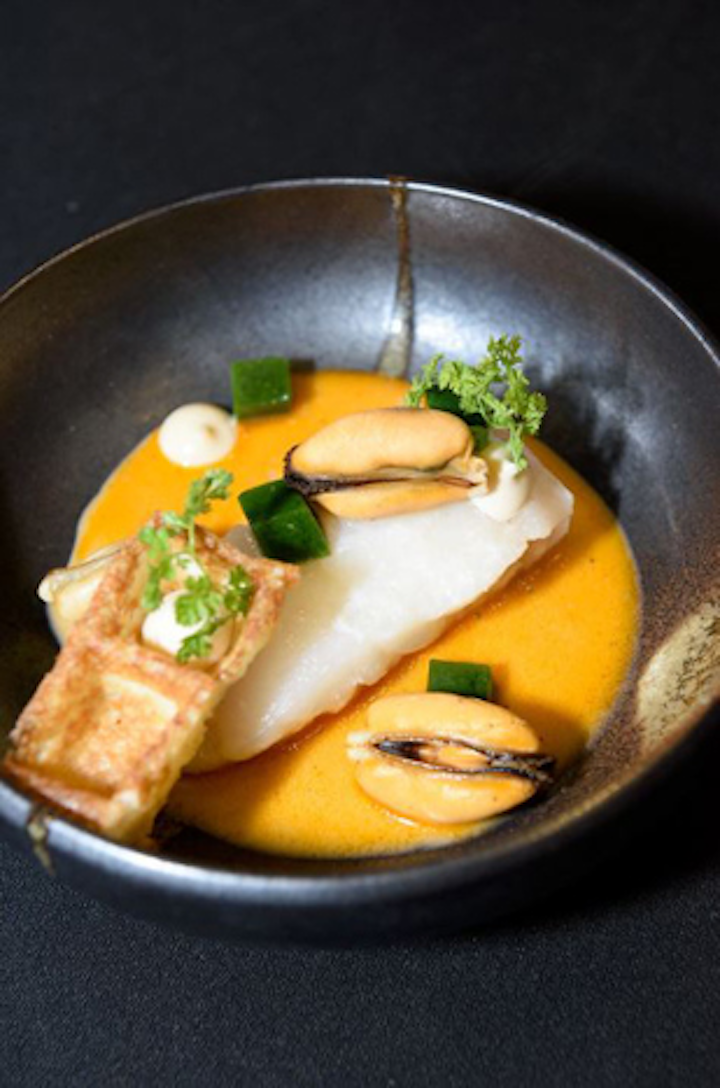 Photo: Courtesy of Ronald Reagan Building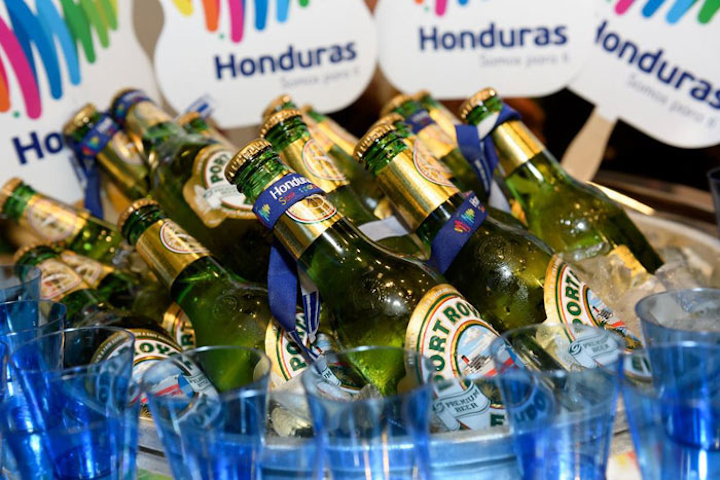 Photo: Courtesy of Ronald Reagan Building
Photo: Courtesy of Ronald Reagan Building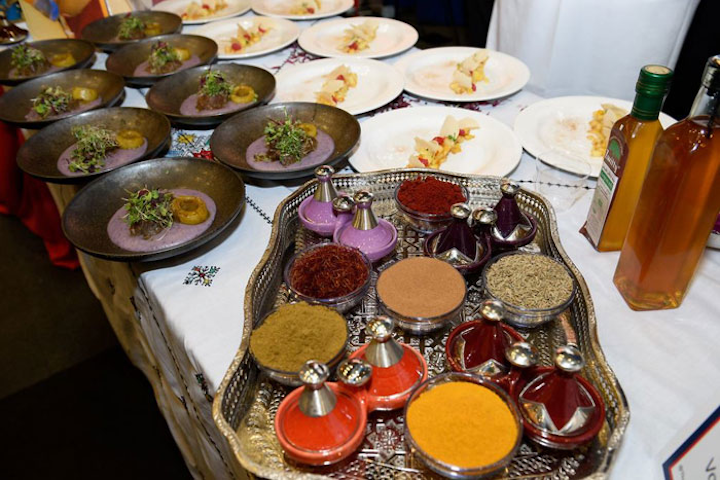 Photo: Courtesy of Ronald Reagan Building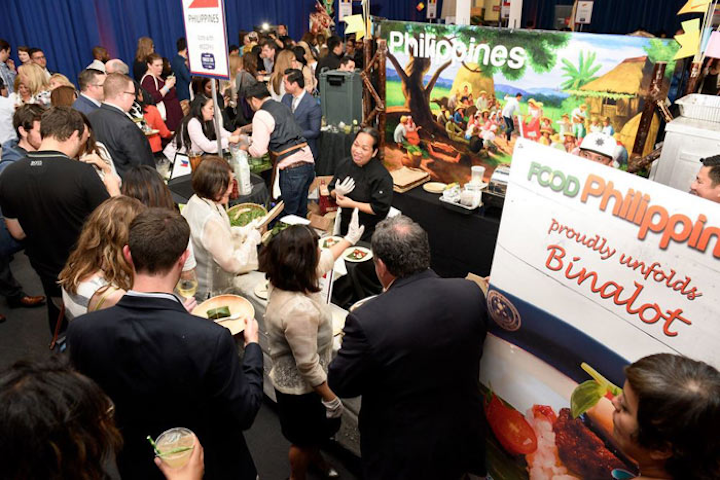 Photo: Courtesy of Ronald Reagan Building
Featured Venues/Suppliers: