How This Beauty Brand Kept Its Annual Event Fresh
Lancôme introduced its newest color, skincare, and fragrance products in a more modern way this year.
July 5, 2017
Once again, French beauty brand Lancôme opened up its "home" to guests, including various editors, influencers, and company executives.
For this year's Maison Lancôme Paris event, which was held on June 14 and produced by HL Group's event team, the brand moved its digs from the grand Academy Mansion located on the Upper East Side to a more sleek $34-million-dollar townhouse in downtown Manhattan.
"The brand is going in a more modern direction, and we wanted to put more of a modern spin on [the event]," said vice president of the events team Andrew Barlow about the decision to change venues after several years at the uptown estate.
Although the venue was different, the event's concept followed a similar format to last year, with each product having "their own individual moment" inside the rooms of the seven-floor townhome. Barlow said that his team sought to bring the environment to life with inspiration from the products, including a custom-built French-style kissing booth to promote the new Matte Shaker lip colors and shattered glass and disco balls to mimic the shimmer of the new Dual Finish Highlighter product.
Working closely with Pinch Food Design, HL Group also decided to fully incorporate the catering into this year's design. Instead of French-style canapes like last year, Barlow installed more food stations, offering guests interactive experiences throughout the space that complemented the products on display.
A raw honeycomb serving station with cheese and fruit platters played off Miel-en-Mousse, a new cleanser with acacia honey, while guests cracked apart chocolate slabs and cracker sheets as part of the Advanced Génifique Sensitive Antioxidant Serum display area. The inspiration: The serum's booster is sealed until it is pressed when the bottle is cracked open.
"It's about bringing guests on an exploration," Barlow said. "Lancôme wanted you to feel like you're in their house."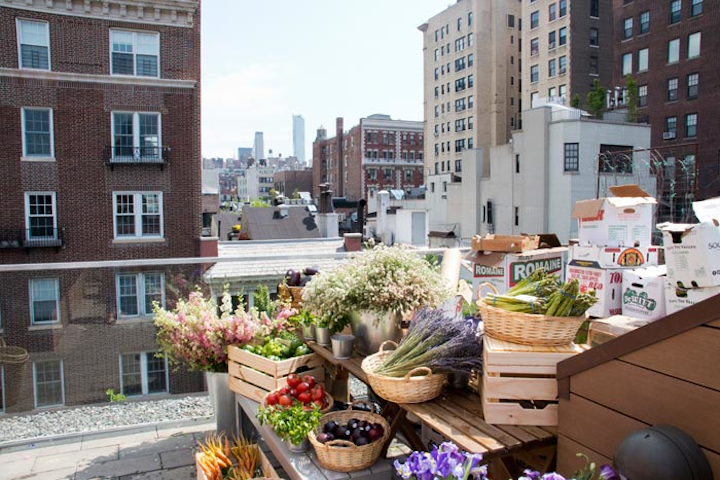 Photo: Taylor McIntyre/BizBash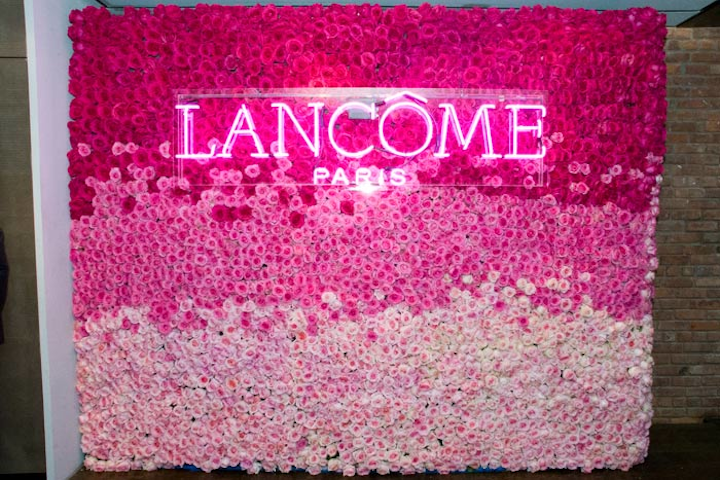 Photo: Taylor McIntyre/BizBash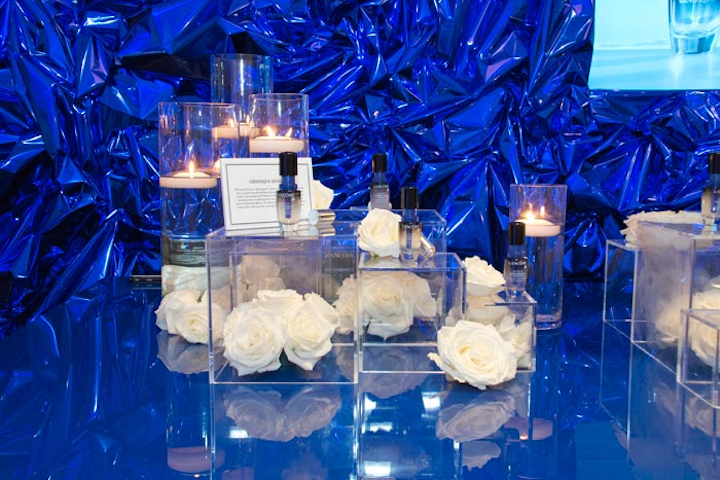 Photo: Taylor McIntyre/BizBash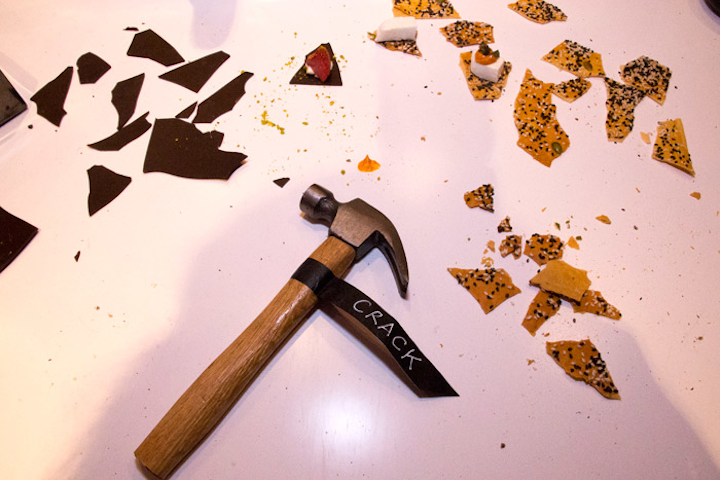 Photo: Taylor McIntyre/BizBash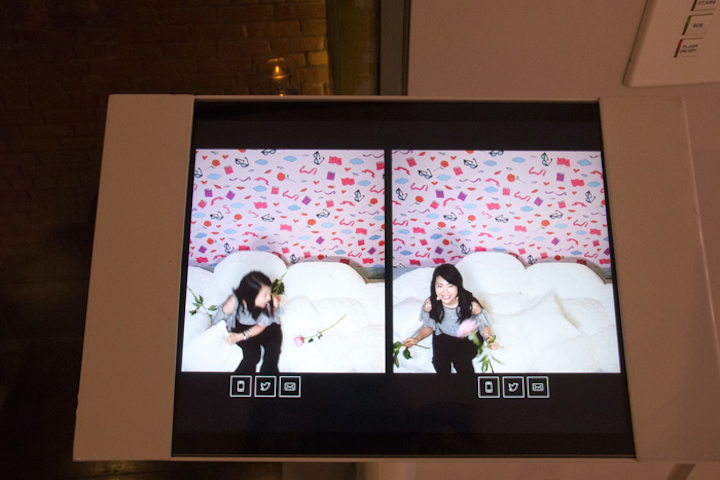 Photo: Taylor McIntyre/BizBash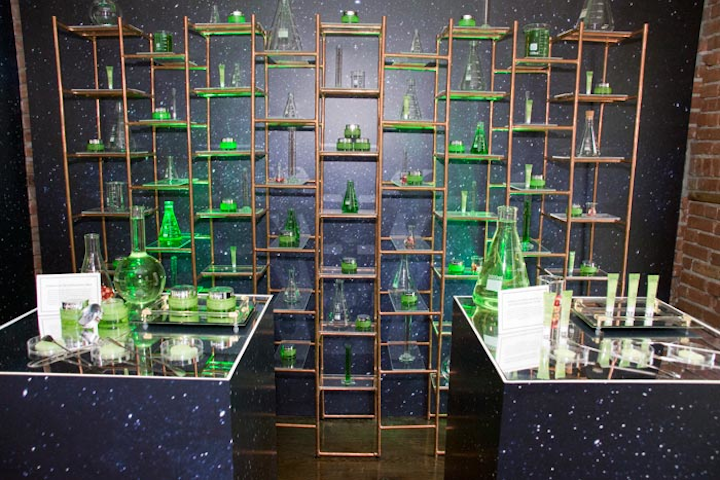 Photo: Taylor McIntyre/BizBash
Photo: Taylor McIntyre/BizBash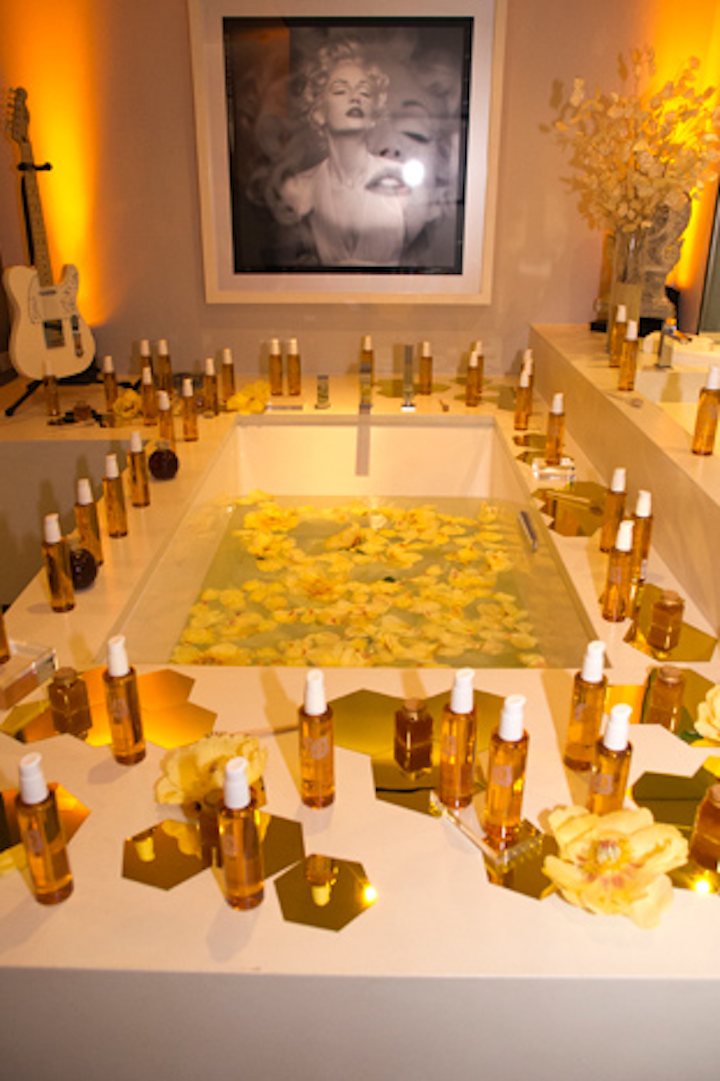 Photo: Taylor McIntyre/BizBash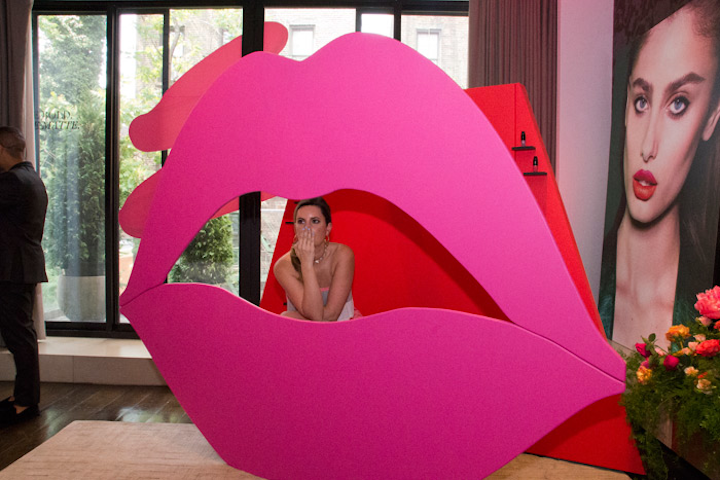 Photo: Taylor McIntyre/BizBash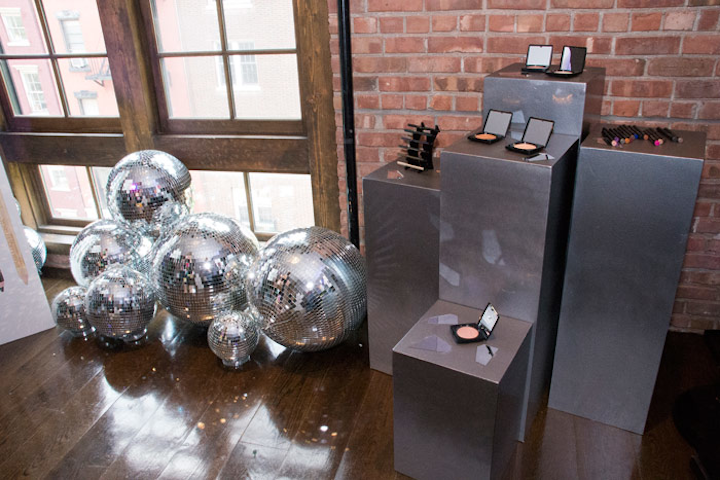 Photo: Taylor McIntyre/BizBash
Featured Venues/Suppliers: