10 Los Angeles Private Rooms for Events and Meetings
July 5, 2011
These new restaurants in and around Los Angeles have private rooms and semiprivate spaces for groups both big and small, appropriate for events, meetings, business dinners, presentations, and other types of entertaining.
1. Available only for private events starting in June is the new Morrison Room, above Duke's in West Hollywood, which was known for feeding celebrity regulars like Jim Morrison, Tom Waits, Janis Joplin, and John Belushi—all of whom have their mug shots on the walls of the Morrison Room. The venue has a rock 'n' roll feel, with dark walls. There are two entrances—through Duke's, or through the back parking lot, which is also available for events. There's one indoor area that connects the two private patios and houses a bar and a DJ area, plus one wall decked with mug shots. The Morrison Room holds about 150.
2. Rosé, a new St. Tropez-inspired restaurant brand, expects to debut its first location in West Hollywood in July. From partners David Kay and Kamran Pahlavi comes a concept that is meant to capture the French Riviera lifestyle, with an indoor-outdoor setting and seasonally inspired Provençal cuisine, along with rosé wine made exclusively for the restaurant. Decor includes Pop Art photography of '60s icons and coffered copper inserts reflecting from the whitewashed wood ceiling. A private space will open in the fall, hidden upstairs and accessible through the kitchen.
3. When it opens on August 28, the new Infusion Lounge at Universal CityWalk will be available for events for as many as 1,000 guests. The entire upper level is right for controlling access to private events for as many as 400 guests for a reception. There is also a portion of the upper floor that can be dedicated for smaller private groups as large as 100.
4. New Peruvian restaurant Picca will soon open a mezzanine for private events of about 40 (expect to see it within a couple of weeks). The space has a view of the entire restaurant below. Picca comes from chef/owner Ricardo Zarate, and the Pico Boulevard location is his first space on the Westside.
5. Melrose's Hatfield's has wide-plank wood floors, a wall covered in succulents and epiphytes, and whimsical design elements throughout, like a chandelier that spells out the chemical composition of honey. The venue's private space, with room for 25, is hidden behind the bar. Private groups can also book the conservatory, with room for 30.
6. After a $12 million restoration project, the Belasco Theater is now open with several private spaces. A private ballroom with room for 200 has a 23- by 9.5-foot stage and its own entrance from Hill Street. A wine bar off the main lobby, with room for 150, has three plasma TVs. And a basement lounge with room for 200 has its own bar and dance floor. The 40,000-square-foot venue was originally built in 1926 and is a few blocks from the L.A. Live complex downtown.
7. Real Restaurant Group debuted Mezze in March in the former Sona space. The new restaurant offers a modern take on Eastern Mediterranean and Middle Eastern fare in West Hollywood. Los Angeles-native chef Micah Wexler (who has done stints at restaurants like Craft, L'Atelier de Joël Robuchon, and Restaurante Marin Berasategui) helms the kitchen. A private dining room holds 16.
8. The new Fig & Olive on Melrose Place offers cuisine from the south of France, Italy, and Spain. It's the first West Coast outpost for the restaurant group, which also has existing venues by the same name in New York City and Westchester, New York. The venue occupies a split-level, 8,000-square-foot open space, with a variety of indoor and outdoor seating options for as many as 300 guests. The second-floor lounge and bar accommodates 50 guests and is available for private events.
9. Más Malo, the sequel to the Silver Lake restaurant, Malo, opened downtown in January. In a historic former jewelry store from 1923, Más Malo's modern interior design updates the building's original 1920s look. There's a private tequila tasting room in the jewelry store's original back vault.
10.  Spot 5750 in Hollywood is a pool hall and a sports bar that sprawls over 25,000 square feet. For groups, there's the Crown Room, which holds 65 for a reception with three pool tables, a shuffleboard table, and five 50-inch plasmas. The Director's Lounge has two pool tables, three 42-inch plasma TVs, and a capacity of about 40. A private dining room holds 20 people for a seated event, and has privacy curtains and four plasma TVs. The lounge patio can be broken into two sections, one for about 75 for a reception with a 61-inch projection screen, and another for about 25 for a seated event.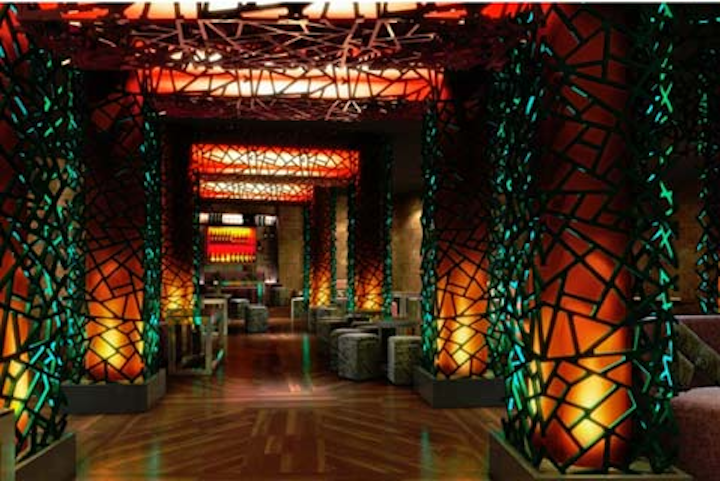 Photo: Courtesy of Infusion Lounge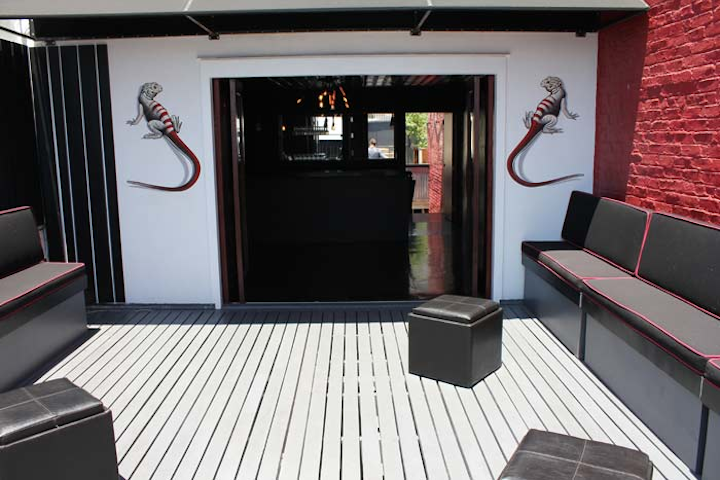 Photo: Courtesy of Morrison Room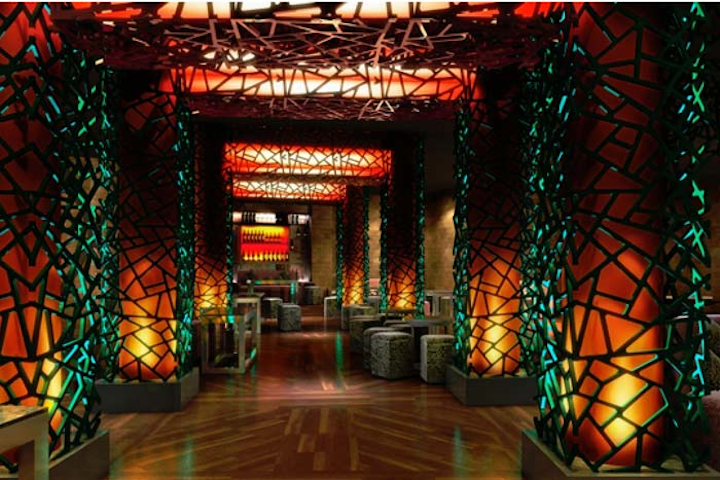 Photo: Courtesy of Infusion Lounge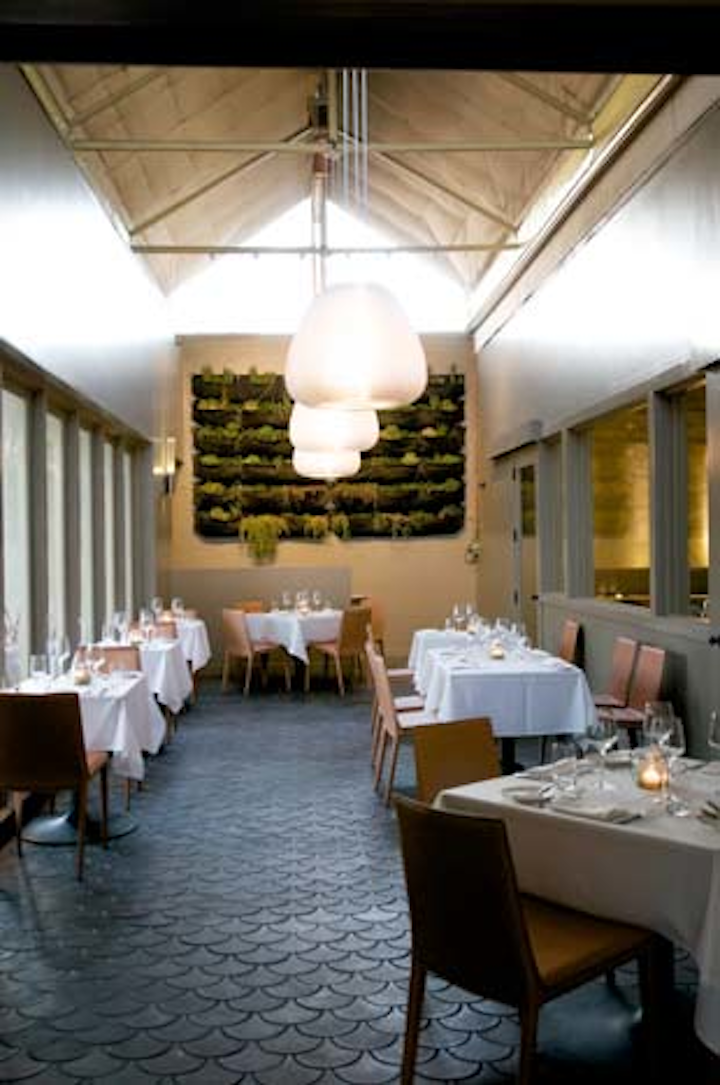 Photo: Courtesy of Hatfield's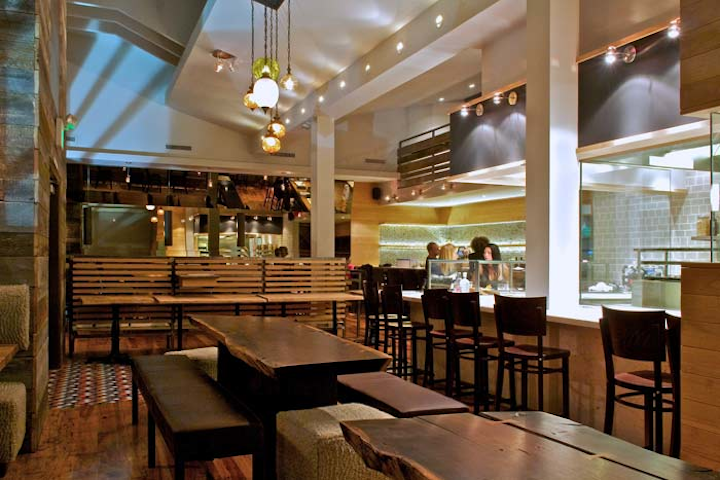 Photo: Ryan Tanaka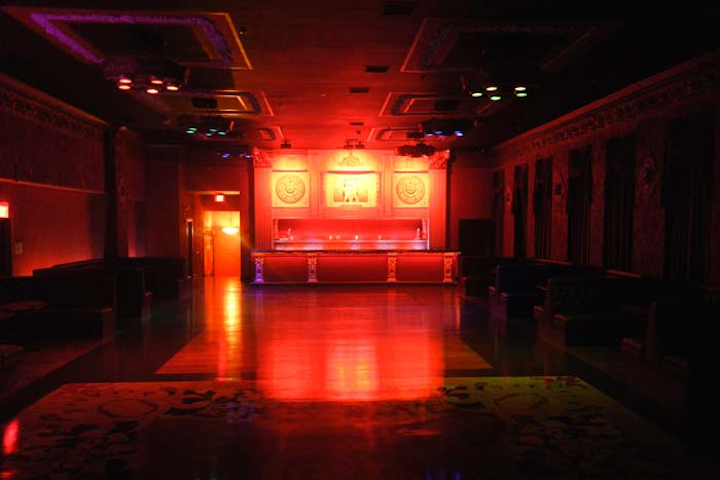 Photo: Courtesy of the Belasco Theater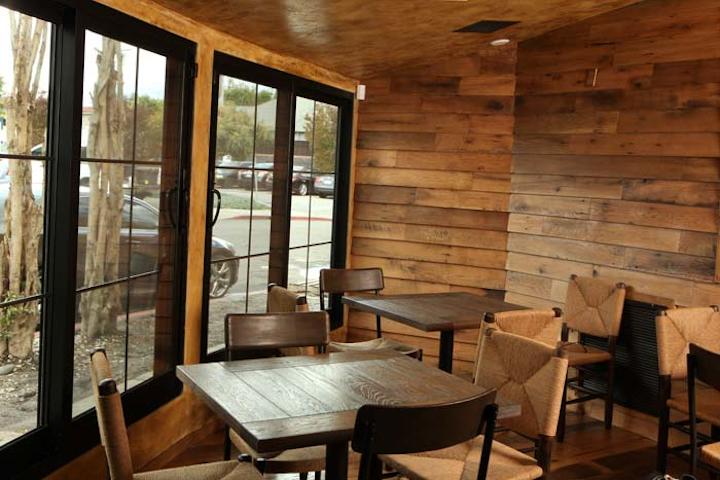 Photo: J. Everette Perry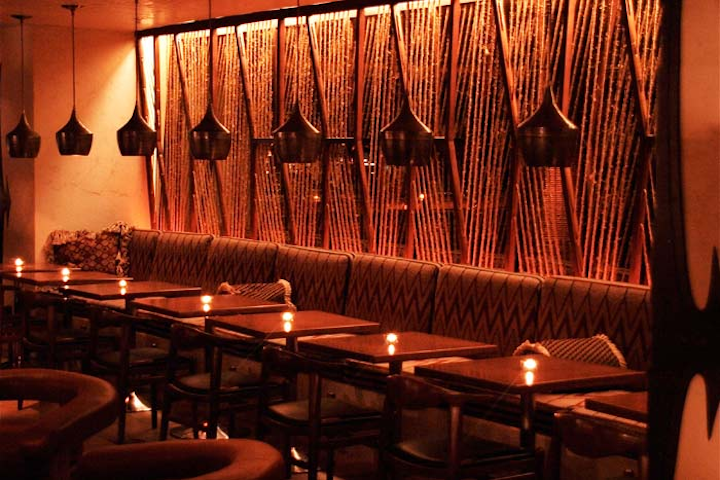 Photo: Stephanie Girard
Featured Venues/Suppliers: