Learn how and why the critical first moments of your event can define your guests' entire experience.
October 26, 2018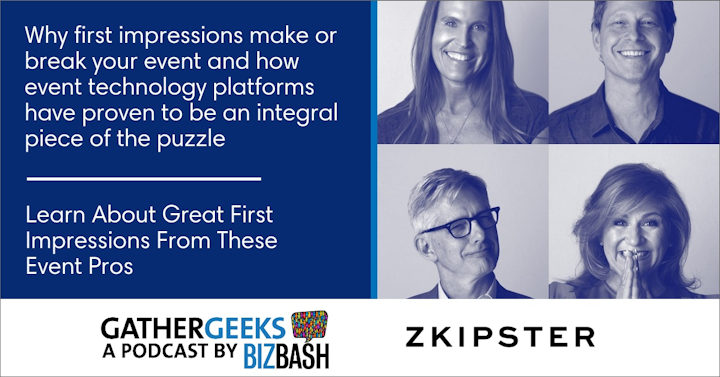 Host: David Adler, C.E.O. and Founder, BizBash Media
Guests: David Becker, C.E.O. zkipster, Dr. Alexander Todorov, Princeton University

In this sponsored episode of GatherGeeks, BizBash C.E.O. David Adler teams up with David Becker, C.E.O. of event software zkipster, to talk about how good first impressions lead to successful events. Mr. Becker shares his insights on how event technology platforms have proven to be an integral piece of the puzzle at modern events, and what tools are most important. The pair is joined by Dr. Alexander Todorov, a Princeton psychologist cited worldwide for his work on first impressions, who uncovers more of the science and methodology behind putting your best foot forward first.