How These Music Venues Are Fighting to Stay Open
A group of venue owners recently banded together to form the National Independent Venue Association in an effort to secure financial support from the government.
June 4, 2020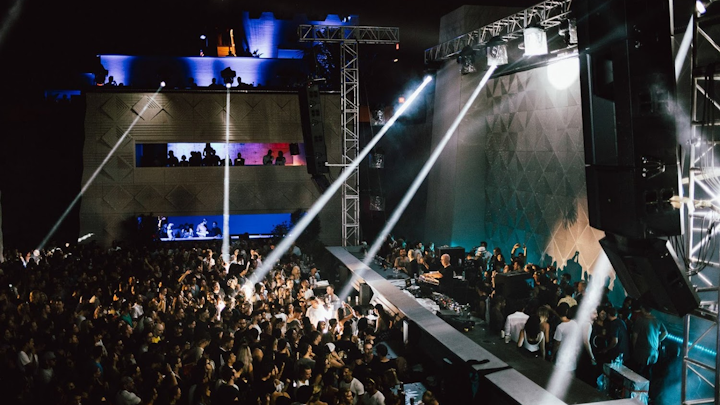 Photo: Courtesy of Avant Gardner
Audrey Fix Schaefer likes to describe independent venue owners as "captains of their own ship." But when the coronavirus pandemic hit, they were faced with navigating uncharted waters.
Instead of going it alone, owners, operators, and promoters from across the U.S. decided to band together to figure out their collective future. The result: the National Independent Venue Association (NIVA), a newly formed coalition of independent venues with 1,700 members and counting in all 50 states plus Washington, D.C.
Born from members of the already existing Independent Venue Week, a seven-day celebration of music venues around the country, the association is led by board president Dayna Frank, CEO of Minneapolis-based live music company First Avenue Productions, who recruited Schaefer to serve as the group's communications director and to help in the search for lobbyists. (Schaefer's regular gig is communications director for the independent concert promoter I.M.P., which operates several venues in D.C. including the 9:30 Club and The Anthem.)
Like many other industries such as daycare centers and restaurants, NIVA hopes to persuade Congress to set aside money specifically for them in the next relief bill. Analysts predict that the next coronavirus aid package will likely come in late July, which is when enhanced unemployment benefits end.
Schaefer says that 90 percent of NIVA members have warned that if the shutdown lasts six months or longer and there's no federal help, they will go under. "We're in the midst of an existential threat," she added. "We have zero percent revenue and all the overhead. And no business can last like that."
Because they are independent businesses, the venues don't have support from a parent company. And because they're not able to operate at all, they can't employ staff, making them ineligible for the Paycheck Protection Program loans, which require that at least 75 percent of the loan be used for payroll purposes.
To tackle the nationwide issue, NIVA has divided the country into roughly 40 precincts, each with a captain that's responsible for coordinating outreach to lawmakers. In addition to its members, the association has also enlisted fans and artists to show their support via its #SaveOurStages campaign. So far, more than 500,000 emails have been sent to Congress.
"Our home is their home," Schaefer says about the musicians who perform at independent venues. "They don't want to play on their couch for the rest of their life. They want to get on the road. They want to come to our town. The only way for them to take the stage again is if those stages are saved."
Schaefer says it makes financial sense for the federal and local governments to support independent venues because they serve as major economic contributors to their communities, citing a study out of Chicago that says for every $1 spent in a small music venue, an additional $12 is spent at neighboring restaurants, hotels, and retail shops.
Plus, when venues are allowed to reopen, most won't be able to operate at full capacity, which complicates the financial situation further. "The economics of it don't work," Schaefer says, referring to the overwhelming costs of running a venue. "If it's 25 percent capacity, we can't pay 25 percent rent. No band is gonna come out for 25 percent of what they would normally charge."
And once the venues are able to fully open, she predicts it will take three to four months for them to be up and running at pre-coronavirus levels because of artists' schedules, coordination of touring routes, and other factors. There will also be the added expenses of COVID-19 protection and prevention such as temperature check stations, sanitation, and more. A reopening task force within the group is currently working on a plan for when that day comes, whenever that might be.
"So much of it is out of our hands," Schaefer says. "We were the first to close and will be the last to open."