Spain, Thailand, and China Top List of Most In-Demand Event Destinations for 2019
The list from Pacific World also revealed Peru, Indonesia, and the United Kingdom as top destinations for MICE planners this year.
March 18, 2019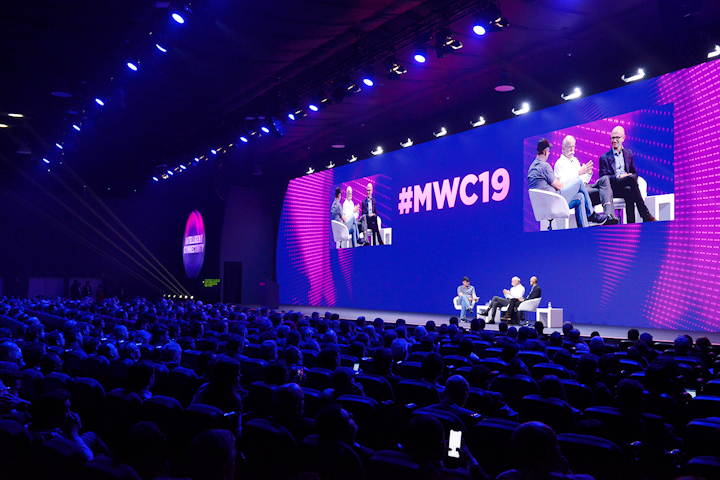 Photo: David Adamson
Pacific World, a destination and event management company, has revealed the 10 most in-demand event and incentives destinations for 2019. Spain topped the list for the second consecutive year, followed by Thailand and China as destinations that cater to MICE planners.
The list, which Pacific World compiles annually based on requests and the number of events booked for 2019, also revealed an increase in planner interest for Peru and the United Kingdom. The company also released separate top five lists for E.M.E.A. (Europe, the Middle East, and Africa) and Asia.

"It's no coincidence that the destinations that top our list all have strong convention bureaus and a clear destination development strategy, as well as modern infrastructures and convenient access," said Patricia Silvio, global managing marketer of Pacific World. "We are also excited about some of the up-and-comers on the list—like Peru and Monaco—which have made major investments."
 See below for Pacific World's complete list, and some of the notable events that each destination has to offer.
1. Spain. The country topped the global and E.M.E.A. lists for a second year. According to Pacific World, this is because of Spain's proactive convention bureaus in cities including Barcelona and Seville. Some of the country's notable events include M.W.C. in Barcelona (formerly Mobile World Congress), the International Comic Fair in Barcelona, the World Forum on Food Tourism in San Sebastián, and the Ibiza International Music Summit. 
2. Thailand. Thailand moved up a spot, thanks to an effective convention bureau and backing of local and state governments. "Recent news, like the results of the Global Destination Sustainability Index—which put Bangkok as the number two destination in Asia, will enhance the image of that city and help appeal to a new generation of planners who prioritize environmental and social sustainability when choosing destinations," says Silvio. Notable events this year include lifestyle trade show Style Bangkok, the Thailand International Balloon Festival in Chiang Rai, and  the Big Mountain Music Festival in Nakhon Ratchasima.
 3. China. More international and regional airlines are opening new routes to a number of cities in China. And Beijing will host the 2022 Winter Olympics. Other major events include the Shanghai International Film Festival, the Canton Fair, and the Beijing International Auto Show.
4. Indonesia. Indonesia's government is investing in popular destinations like Bali and Lombok, while also developing new destinations. Jakarta hosted the 2018 Asian Games, a multi-sport event held every four years, and also hosts the annual We The Fest music festival in July. Major events also include electronic dance music festival Ultra Beach Bali and the Bali International Film Festival, known as Balinale.
5. Singapore. Famously the setting of 2018's blockbuster romantic comedy Crazy Rich Asians, Singapore is home to a variety of unique venues for conventions that cater to industries such as aerospace and logistics, travel, media, financial services, and urban design. Notable events include Oracle OpenWorld Asia, the monthlong Singapore Food Festival, and the Asia Dive Expo.
6. Peru. One of the most notable climbs on the list is Peru. "Peru has been showing steady growth, particularly from the U.S. market," says Silvio. "They've made important infrastructure changes and investments and have proactively courted MICE planners in the U.S. Moreover, the opening of a new convention center in Lima in 2015 was a game-changer in that the city is now able to host large-scale events. Finally, Peru offers three amazing regions: the coast, the highlands, and the jungle—which create an extensive range of climates, landscapes, textures, and flavors." This year, Peru will host the 18th Pan American Games for the first time, from July 26 to August 11 in Lima. Other annual events include the Mistura Food Festival in Lima and Vendimia, the Wine and Pisco Festival, in Ica.
7. Hong Kong. Because of its location, infrastructure, and convention and exhibition facilities, Hong Kong remains a popular destination for MICE planners. Notable trade shows and conventions include the Hong Kong International Film & TV Market (FilmArt), Global Sources Fashion Show, and the Asia Contemporary Art Show.
8. United Kingdom. The second European destination on the list is the United Kingdom, which is home to fashion trade show Pure London, Salon International, the International Food & Drink Event exhibition, and London Fashion Week.
9. South Korea. South Korea remains a popular destination for international events, thanks to its specialized MICE cities that cater to a variety of organizer needs. This year, the FIRA Robo World Cup and Congress will take place in Changwon. Other notable annual conventions and festivals include the Unicycling Convention and World Championships in Ansan, the Busan International Rock Festival, and the Seoul International Wine & Spirits Expo.
10. Indochina. The area of Southeast Asia includes Vietnam, Cambodia, and Laos. Major events include horticultural conference HortEx Vietnam in Ho Chi Minh City, the Da Nang International Fireworks Festival, and the Beauty Connect Expo Cambodia.
Pacific World's top five E.M.E.A. list included Spain, United Kingdom, France, Italy, and the United Arab Emirates and Italy (tied). The top five for Asia were included on the global top 10 list.