See an Incentive Event's Nighttime Race
The centerpiece of Amway China's incentive trip to California was a race course illuminated with colorful lights, props, and performers.
June 15, 2015
Sometimes, a gathering for a sales team calls for traditional a sit-down dinner. But Amway China's event in the San Francisco Bay Area on June 1 was not one of those occasions. The company's affair, held adjacent to the U.S.S. Hornet on Pier 2 in Alameda, California, needed to serve multiple distinct purposes—and make a big impression on the 1,600 attendees visiting from abroad.
One goal was to celebrate the brand's milestone 20th anniversary year. The event, the highlight of an incentive trip to the Bay Area for the company's top-performing sales associates, was also a way to introduce a new energy drink, XS Energy, to the sales force.
With the intention to draw on the athletic theme connected to the energy drink—and at the same time create something that could rile up the young, energetic crowd—Amway China came up with the idea of a so-called "electric journey." The group was inspired by the concept of a wildly lit nighttime running experience known as the Electric Run, which already exists as a public event.
Amway China tapped EventWorks to execute the event, billed as the first corporate version of the concept, and help weave in various custom elements for the brand.
The event included the branding in the colors of both the drink and the company. And it also honored company history by tracing past incentive destinations through various theme lands on the one-kilometer run course. The spaces represented the continents visited during 20 years of reward travel: Asia, Oceania, Africa, Europe, and North America. Because Amway China's parent company is American, the last America-theme portion of the race paid homage to headquarters.
Lights, costumed characters, and sounds along the course added to the immersive experience. Entertainment Plus Productions provided stilt walkers and characters for the run and dancers for the starting point and party.
The run ended at the XS Party entrance gate, where guests scooped up energy drinks on their way inside. The dance party capped off the evening that began with a reception and dinner on the U.S.S. Hornet prior to the race.
EventWorks served as executive producer for the entire evening event series, including the run.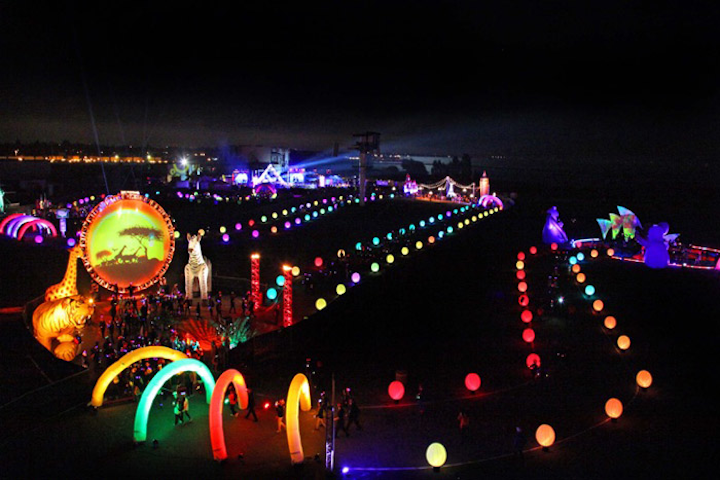 Photo: Nadine Froger Photography/EventWorks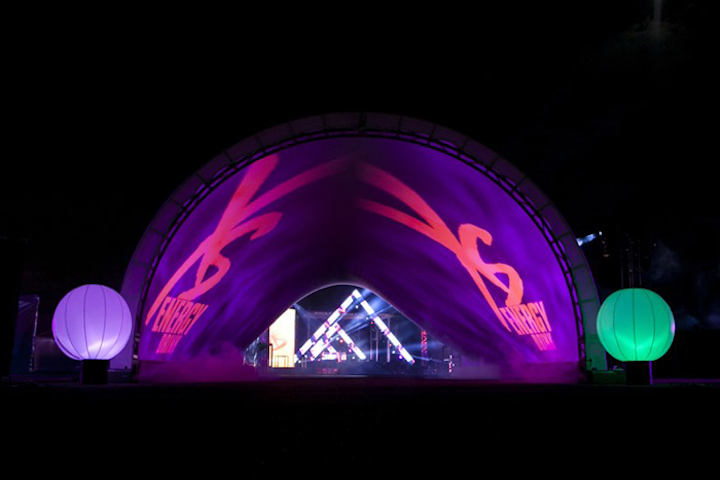 Photo: Gilbert Baghramian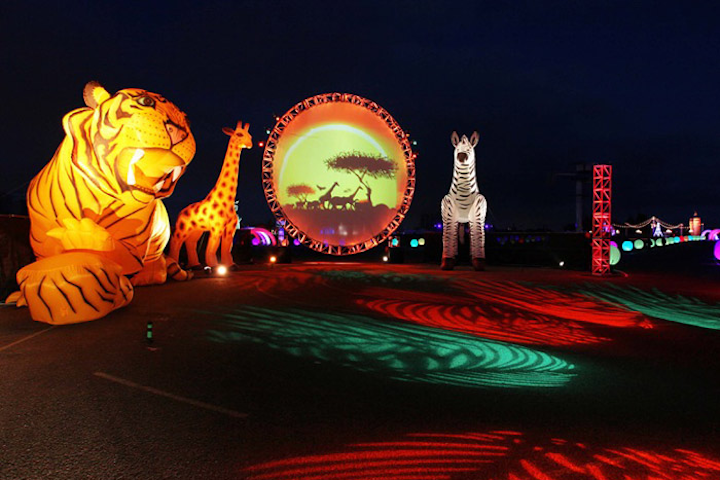 Photo: Nadine Froger Photography/EventWorks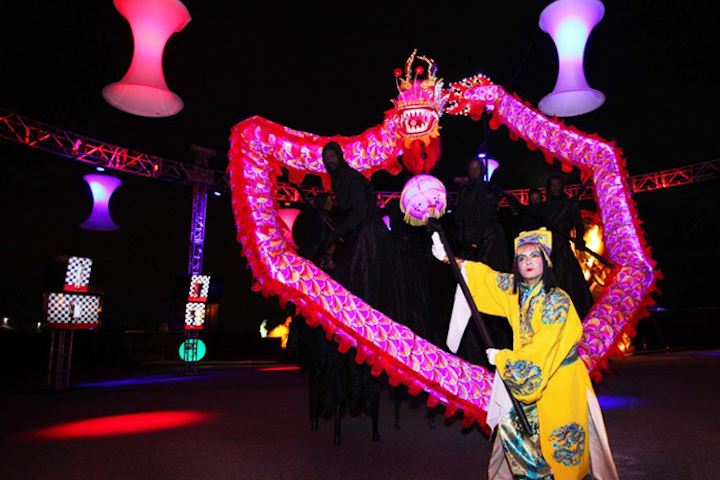 Photo: Nadine Froger Photography/EventWorks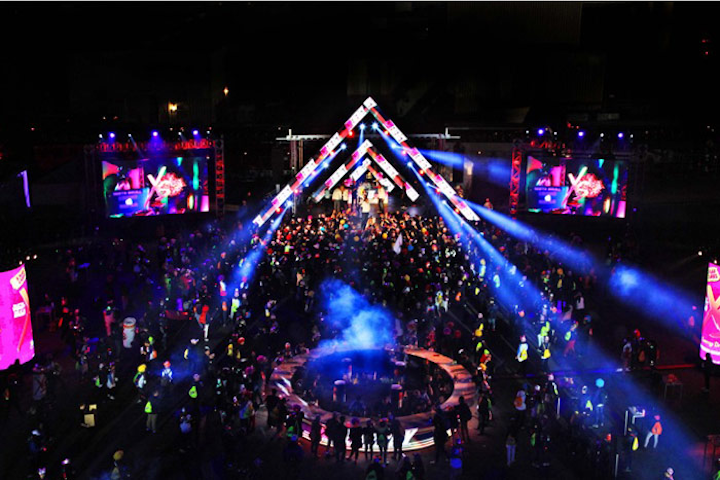 Photo: Nadine Froger Photography/EventWorks
Featured Venues/Suppliers: