Inside Revolve's Experiential Marketing Vacation for Influencers
The fashion retailer's summertime campaign offered numerous Instagram-worthy activities to give influencers an "only in Bermuda" experience.
August 28, 2018
Call it fashion summer camp. More than 75 influencers, models, and bloggers partied in a cave and on yachts on Bermuda's crystal-blue waters at online fashion retailer Revolve's two-weeklong #RevolveSummer activation in July—with influencers broadcasting the summer fun and their Revolve outfits to millions of followers on social media. Big names in attendance included Victoria's Secret Angel Romee Strijd​, actress Ashley Tisdale​, tattoo artist JonBoy, blogger Aimee Song, and more.
Revolve decamped from its usual summer activation perch in the Hamptons to partner with the ​Bermuda Tourism Authority and partially take over ​Rosewood Bermuda​, which unveiled a $25 million renovation of its resort in the spring.
The new campaign was designed for "allowing a celebration of Revolve's summer lifestyle on a larger scale and in a new, untapped destination," Raissa Gerona, Revolve's chief brand officer, told BizBash in a statement. "With the Revolve DNA built upon trailblazing cult-cool fashion, emerging talent and aspirational travel, our new #RevolveSummer experience endeavours to further inspire their global customers and followers with sophisticated, trend-focused fashion set amongst the serene and secluded island life of Bermuda."
For Bermuda-based full service creative event and style production house Dasfete, the event's duality of being both an almost catalog-like shoot for influencers to Instagram and an actual event with catering and entertainment was something new. "This isn't just a backdrop for a photo," Dasfete co-founder Matthew Strong said. "These are essentially parties that people got to enjoy."
The influencers came to the island in waves: groups of 75 to 90 people (including photographers and the Revolve team) each stayed at Rosewood Bermuda over a four-day, three-night period. Since the influencers were broadcasting everything live on social, the event team ended up producing more than 20 different parties and activities over the course of the July activation instead of repeating the same events for each group. "Every photo had to be somewhat different. Even if there were some similarities we wanted to make sure the decor and the backdrop for Instagrammable moments was different and the locations were different," Strong said. Events included activities like pool parties, brunches, beach days, and yacht outings.
The entire #RevolveSummer in Bermuda took shape quickly; Dasfete started planning over the course of about three weeks and relied on local partners to make it happen. The Dasfete team, along with a local Bermuda carpenter crew, constructed a pink lifeguard tower for Rosewood's beach in mere days along with other custom Instagram-friendly props such as floating pontoons.
"That was the biggest challenge for me—how we could make this happen in such a short window but also just make it visibly out of this world. We work closely with Revolve to take that on but a big part for me was making sure that everything look Bermudan," Dasfete's co-founder Selange Gitschner said.
The solution brought in both a British Colonial-inspired blush and white color scheme, along with bright Caribbean colors.
The team also wanted to show the guests an authentic Bermuda experience, including performances from local musicians and DJs, fish sandwiches at beach restaurant Woody's, and the Bermuda party tradition of raft ups, in which a series of boats are strung together and the party moves from boat to boat. Another hit event involved transforming a cave spa at Grotto Bay Beach Resort into a nightclub by adding flooring, neon signage, and chandeliers.
"The Bermuda Tourism Authority worked as closely as we could with Revolve knowing what their business objectives were for the trip, which was to sell clothing and product as well as project a brand and a lifestyle," said Victoria Isley, chief sales and marketing officer for Bermuda Tourism Authority. "Our goal alongside that was to have Bermuda as a character in that storytelling, whether it was Bermuda's gorgeous waters and sand to its legendary hospitality, to really its culture."
To keep Bermuda beautiful, Dasfete also emphasized sustainability. Caterers served in-season local fish and used steel flatware and recyclable or biodegradable products instead of plastics, and leftover silk flowers and Revolve products were donated to local charities.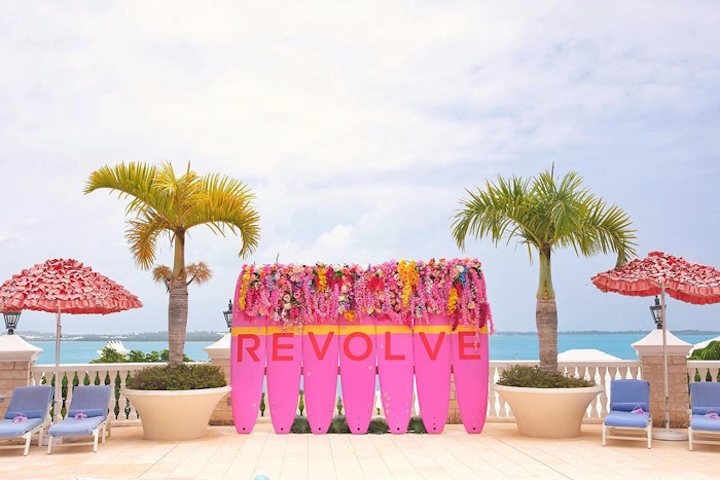 Photo: Meredith Andrews Photography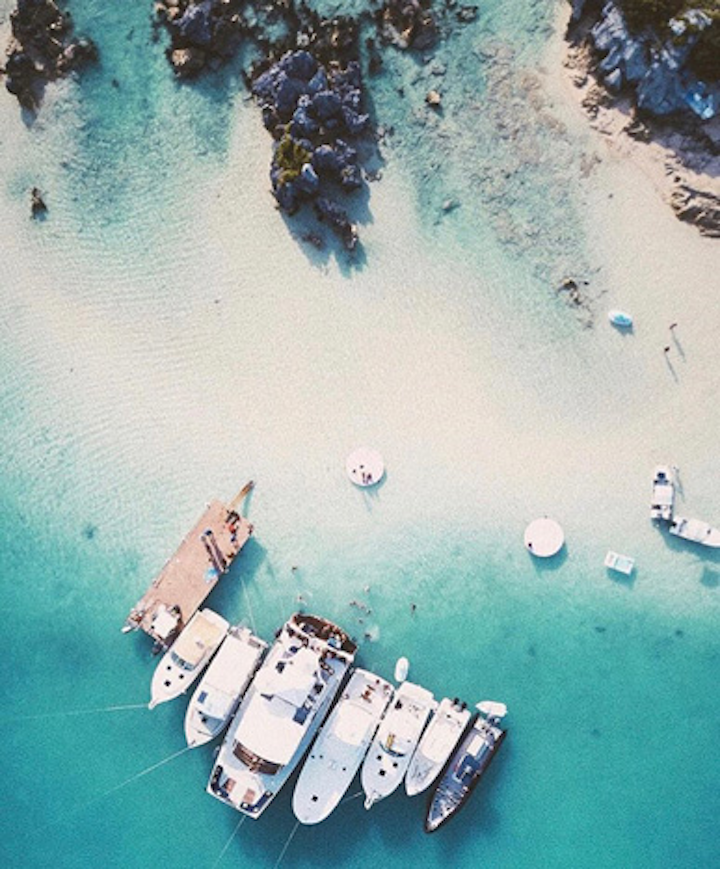 Photo: Bermuda Tourism Authority
Photo: Meredith Andrews Photography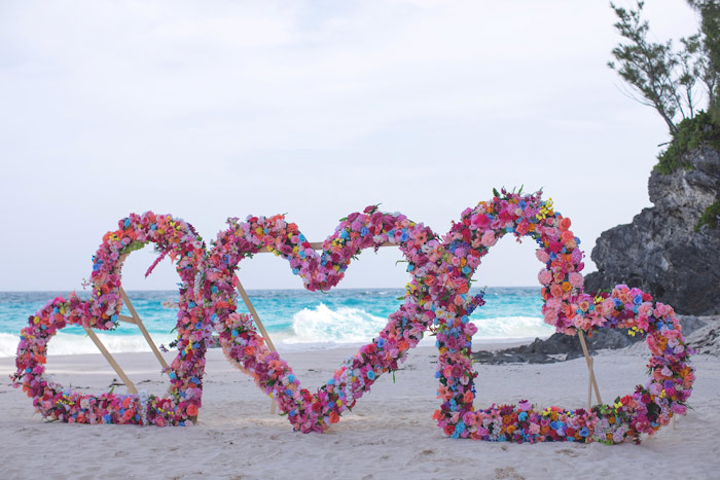 Photo: Meredith Andrews Photography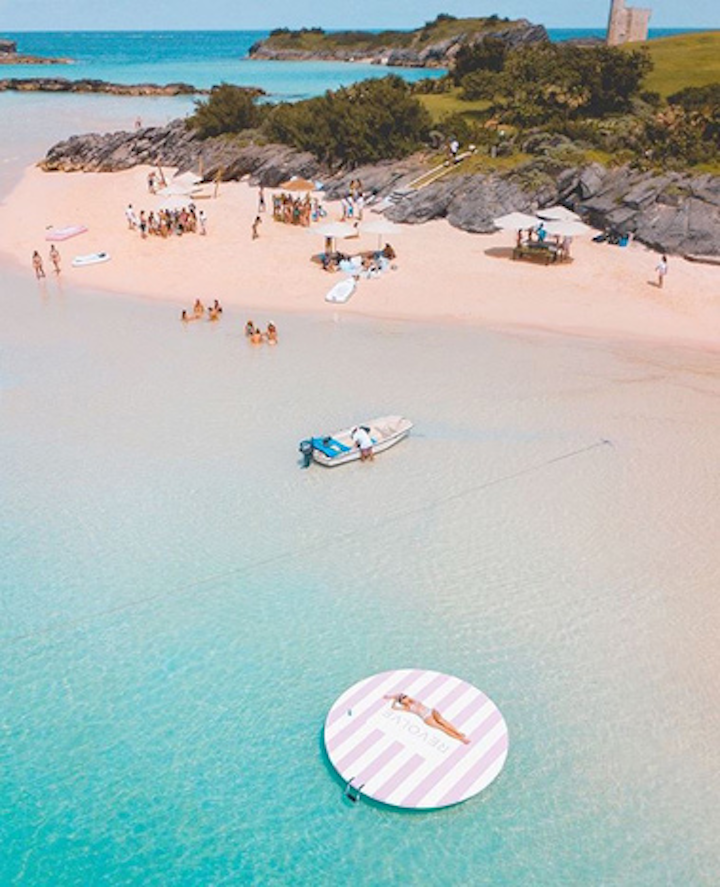 Photo: Bermuda Tourism Authority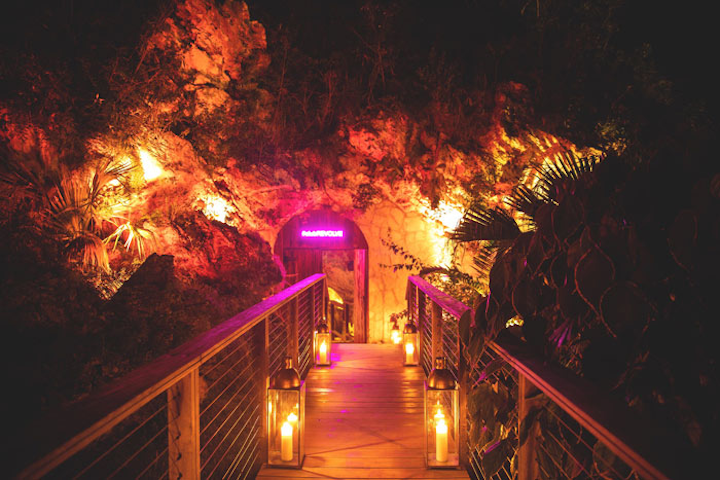 Photo: Meredith Andrews Photography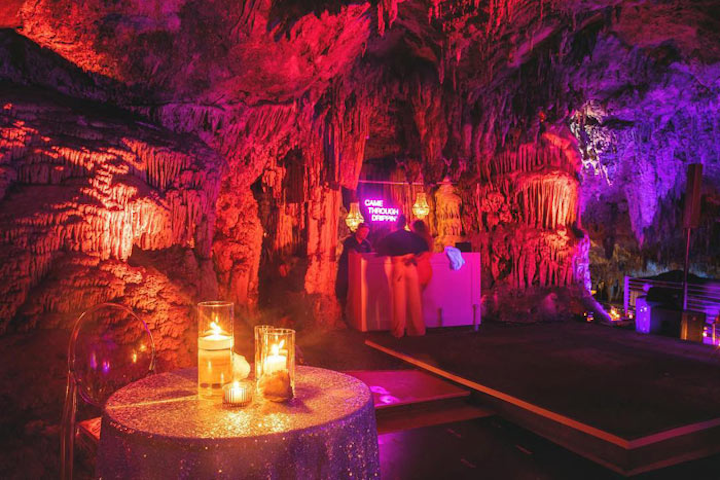 Photo: Meredith Andrews Photography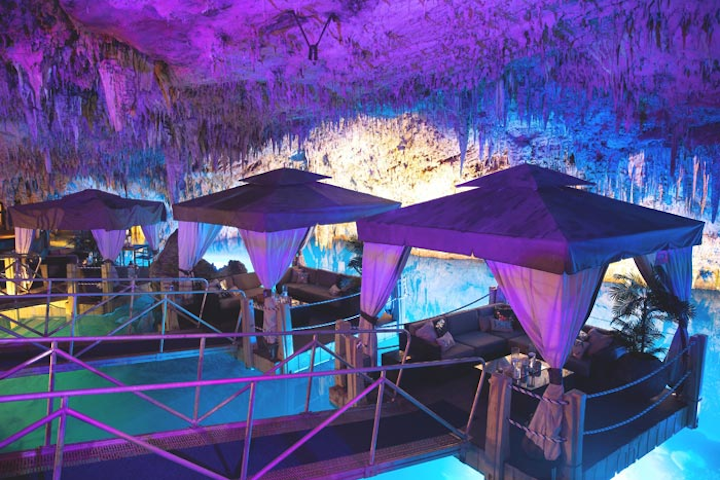 Photo: Meredith Andrews Photography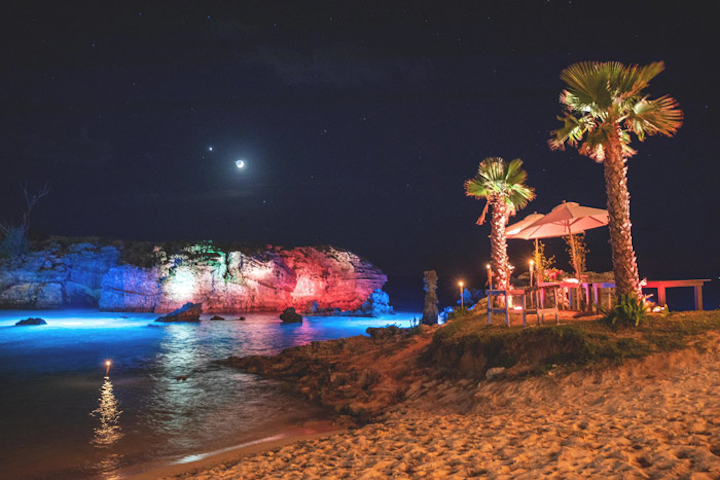 Photo: Meredith Andrews Photography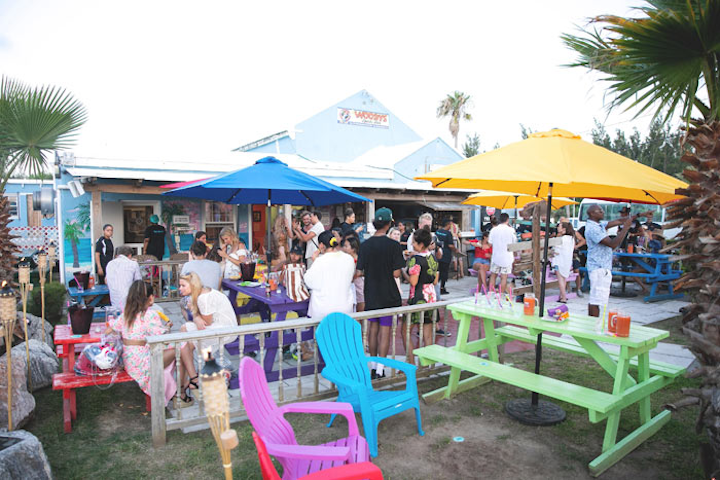 Photo: Meredith Andrews Photography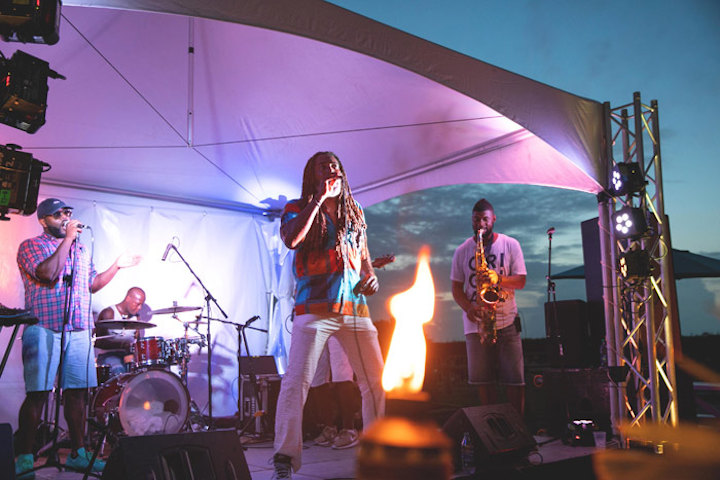 Photo: Meredith Andrews Photography
Featured Venues/Suppliers: