From Sandy Beaches to Polar Bears in One Week
January 17, 2019
Who says event entertainment needs to be ordinary? When booking corporate entertainment, it can be tempting to venture down the safe path. However, this rarely leaves an impression nor elevates your event to a new level. One company is dedicated to changing this.
Creativiva's expert team finds itself all over the world, simultaneously producing unique corporate entertainment wherever it goes. Always memorable, the customized, one-of-a-kind experiences are for all audiences—big or small. For Creativiva, no two days are the same!
One week can find its worldwide team producing unique corporate entertainment for the luxury industries of Thailand, putting on a spectacular show for an awards gala in the Bahamas, while also creating a customized production for the international gaming convention in Canada.
Thailand saw Creativiva producing a high-end, one-of-a-kind show for the grand opening of a high-profile luxury realty development in Phuket. "Star Catcher" was a weeklong event beginning with an exceptional V.I.P. grand opening and was comprised of an international cast from Toronto, Montreal, the U.K., Japan, and Belarus. A multi-act show, "Star Catcher" involved circus, dance, and physical theater. Every component was customized, including costumes, props, lighting, music, and performance.
In the Bahamas, Creativiva produced a multi-act, multi-genre show for a V.I.P. corporate awards gala. Dance, circus, musicians—the show had everything! A unique immersive entertainment experience, it continuously unrolled throughout the evening and included a wide variety of breathtaking acts. An aerial violinist, a 360-degree show, LED costumes and props, aerial silks, hand to-hand duo, and Cyr wheel, to name a few.
As for Canada's international gaming convention, Creativiva was involved in the opening ceremony of this impressive tournament. Creativiva's high-quality event entertainment included a live aerial performance. Not satisfied to stop there, the aerial silks were synchronized with the music of a live orchestra!
Creativiva has a European background, evident in its dedication to every last detail. Craftsmanship and quality are of extreme importance in all aspects of this worldwide company with more than a decade of working in Europe, North America, Asia, and the Middle East. Founded and led by Artistic Director Lukas Cabalka, a former performing artist, choreographer, and director, Creativiva is focused on pure creativity. His unique, signature approach is key to Creativiva successfully bringing so many artistic concepts to life.
With headquarters in Toronto, and offices in New York and London, it is truly a global company. Creativiva boasts an international team of designers, creators, and collaborators, all united in perfecting unique corporate entertainment. Each show is customized in its in-house studio under Cabalka's vision and leadership. Talent is cast worldwide and then brought in to its workshop to rehearse the production.
Over the past 15 years, Creativiva has delivered innovative projects in numerous countries, with many more to come. Cabalka and his team are dedicated to ensuring each performance is unique, unforgettable, and customized down to the last detail. Whether it's tropical beaches or a winter wonderland, every performance is out of this world.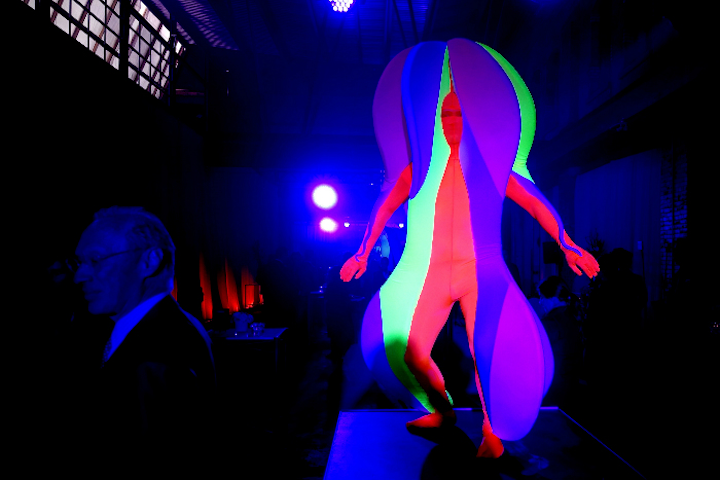 Photo: Courtesy of Creativiva Worldwide Inc.
Featured Venues/Suppliers: