This Week in Los Angeles: Netflix's Retro TV Premiere, Eataly's Blooming Pop-Up Bar, Updates on Coachella and E3
West Coast editor Claire Hoffman covers the week's biggest event news.
March 12, 2020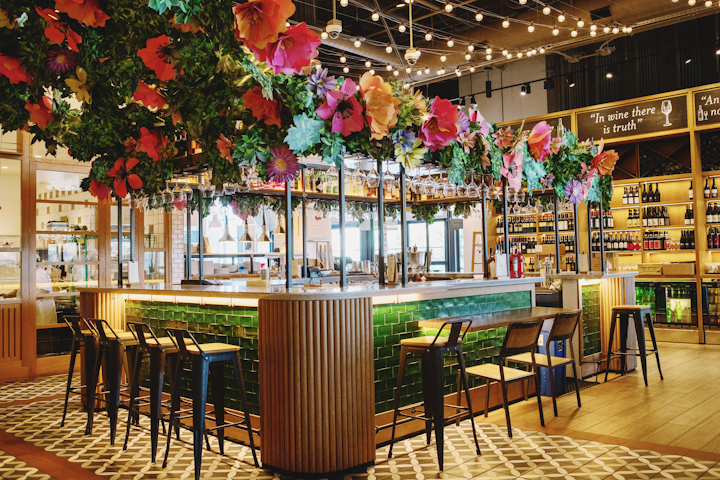 Photo: Courtesy of Eataly
LOS ANGELES—Welcome to BizBash's Los Angeles-based column, where West Coast editor Claire Hoffman covers the week's biggest local news. Got a tip? Get in touch!
Moves & Milestones
The Waldorf Astoria Beverly Hills has announced a new exclusive partnership with celebrity wedding designer Colin Cowie.
Chad Hudson Events has changed its name to CH Cre8tive, in an effort to showcase that the company does more than events. "As we entered 2020 and approach our twelfth year at Chad Hudson Events, we are celebrating the milestone with a major rebrand," explained company president Chad Hudson. "We create designs; we create spaces; we create events; we create weddings; we create promotions; we create unforgettable experiences. There are so many infinite possibilities for our clients that we wanted to present with our rebrand."
In Case You Missed It
This week on BizBash, we examined how events need to evolve during the COVID-19 outbreak. Experts (including L.A.'s own Cara Kleinhaut) offered practical tips for knowing when and when not to cancel an event, how to speak to clients in this uncertain time, and ways to keep your attendees safe and informed.
In lighter news, we took a look inside FX's tongue-in-cheek promotion for its new comedy Breeders—which came complete with a daycare-inspired speakeasy. No kids allowed!
Spotlight On
Gucci Beauty, in partnership with Sephora, hosted its first interactive pop-up on Melrose Avenue on March 6 and 7 to celebrate the launch of the brand's new Mascara L'Obscur. Dubbed "Gucci Beauty Network Studios," the experience included vignettes inspired by the beauty brand's products such as the Gucci Guilty diner, the Mémoire d'une Odeur library, and the Gucci Bloom dressing room.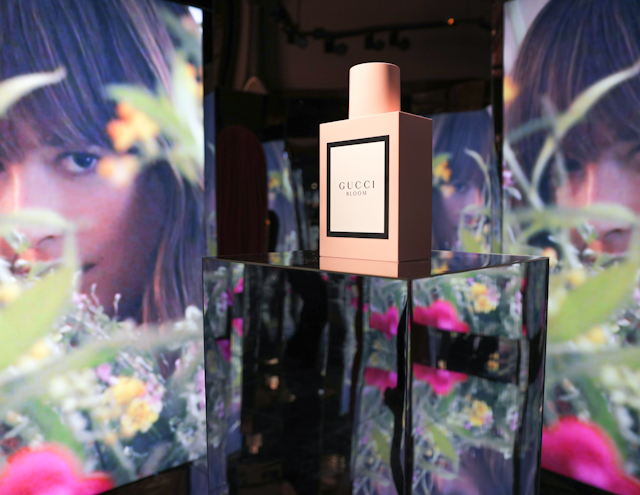 Photo: BFA for Gucci

In the News
Several high-profile Los Angeles events have been canceled or postponed due to COVID-19 concerns, most notably video game convention E3, originally scheduled for June, and the Coachella and Stagecoach music festivals, originally scheduled for April, have been moved to October. Other cancellations include the BNP Parabis Open, which was slated to begin this week; the Los Angeles Times Festival of Books, which is moving to October; and RuPaul's DragCon in May. 
Disney plans to open the new Avengers Campus at California Adventure on July 18. LAist: "The park's storyline is connected with other locations around the world—including Stark Expo at Hong Kong Disneyland and a new Avengers Campus set to open at Disneyland Paris. The land's story takes place in our world, so park characters will be allowed to be aware of what's happening with other parks, as well as in Marvel movies and Disney+ shows. ... The land is opening with one brand new ride, themed around Spider-Man. It uses new gesture-recognition technology to let you sling webs with a flick of your wrist—no handheld devices required. You can not only shoot webs in the interactive attraction, you can use them to grab and pull on objects."
Overheard
"You are a living testament to Mulan, and you bring honor to us all." 
—Mulan director Niki Caro, paying tribute to people in China affected by the coronavirus, as well as those working to fight it around the world. The director was speaking at the Disney movie's premiere this week at the Dolby Theatre, which featured a handshake-free red carpet, gloved waiters, and plenty of hand sanitizer. 
Venue Buzz
Sugar Factory American Brasserie opened its newest location at the Westfield Century City in early March. The chain's largest restaurant and retail store yet, the venue spans 14,000 square feet. The restaurant portion, which features a large-scale crystal chandelier, red tufted banquettes, and antique brass accents, seats 200; there's also an outdoor patio garden that seats an additional 200. Also on site is a carnival-theme game room and a retail confectionery.
On the Scene
For the premiere of Netflix's new series I Am Not Okay With This, experiential agency Rock & Paper created a red carpet and after-party inspired by a retro house party. The event took place at the London West Hollywood in late February.
What's Next
The Human Rights Campaign's 2020 Los Angeles dinner takes place March 28 at the InterContinental Los Angeles Downtown. The first event since the opening of the HRC's new L.A. office, the gathering will honor Janelle Monáe and Dan Levy.
Chinatown's Cakeland Gallery will debut its newest exhibition, "The Beauty War," on March 20. Created by artist Scott Hove, the multi-sensory installation features cake-inspired work. It's open to the public through May 31. "This is not another temporary food pop-up, but a direct challenge offering something meaningful to the Los Angeles art goer," said Hove in a press release. "Cakeland is a place for solace and reflection in the midst of some turbulent and uncertain times."