Why This Event Had a Daycare-Inspired Speakeasy
To promote its new comedy Breeders, FX hosted a tongue-in-cheek night out for parents—no kids allowed.
March 9, 2020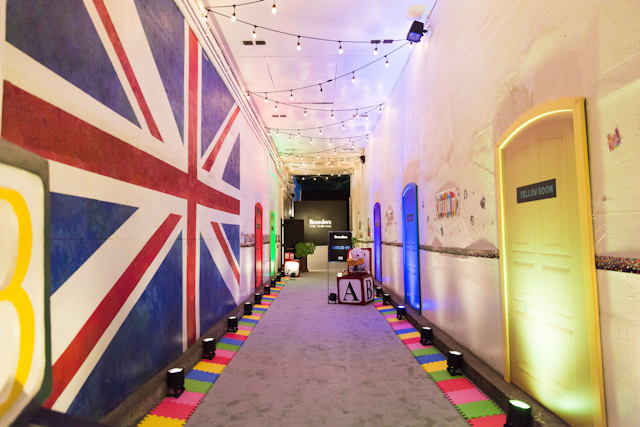 "We loved the idea of them thinking they were going to this nice night out, and then show up and it's a daycare—just the thing they were trying to get away from," explained the event producers at AGENC. But guests were quickly escorted into the adjacent British pub, where the real fun began.Photo: Courtesy of AGENC ExperientialLOS ANGELES—FX's new comedy series Breeders explores a theme that may hit a bit close to home for our parent readers: "You would willingly die for your children, but quite often you also want to kill them," says the show's cheeky synopsis.
So when promoting the series at an event in Los Angeles on February 29, organizers decided to have some fun with it. Kenya Hardaway Green, FX's senior vice president of integrated promotions (and a BizBash Innovator in 2018), worked with AGENC Experiential & Digital Marketing to create a "Parents Night Out" in Hollywood—no kids allowed.
"We were excited to welcome adults that needed a little break from the children in their lives to join us for a night dedicated to them—an adult time out," explained Hardaway Green. "Those opportunities are especially rare for parents, so we felt hosting it on Leap Day, an occasion that only comes around every four years, was very fitting. What better way to celebrate being parents than without the kids!"
But when the excited parents arrived at the Pikey Cafe, a British pub and restaurant in Hollywood, they thought there'd been a bait and switch: The venue's alleyway was transformed into a daycare. "We loved the idea of them thinking they were going to this nice night out, and then show up and it's a daycare—just the thing they were trying to get away from," said Cara Kleinhaut, partner and C.E.O. of AGENC. "The alleyway entrance was a perfect place for this special entrance. Once they went through the 'daycare,' they entered into the pub for their real night off."
The event was designed to give parents that coveted date-night experience, complete with dinner reservations and specialty cocktails followed by a fun night at the pub (Breeders is a British show, after all). Inside the pub, guests played trivia games centered around the theme of parenting; there were also giveaways throughout the evening, on-theme bingo, and a card game from KinderPerfect with relatable phrases such as "Tequila shots before the PTA meeting," "The inappropriate honesty of a five-year-old," and "Quiet. Absolute quiet. For just five minutes."
Attendees also watched an 80-second sizzle reel of the show, which premiered on FX on March 2. At the end of the night, guests could take photos inside a classic British telephone booth. They were also each given a "recovery kit" designed to help them "take on the day—and their kids—the next morning."
The experience was free and open to the public with R.S.V.P. "We really wanted parents from all areas to be able to experience this night and be exposed to this relatable show," said Kleinhaut. "The client felt like anyone who needed a night off from their kids, nieces, nephews, etcetera, should be able to experience it. It was first-come, first-serve, but open to all."
Hardaway Green added: "The theme of our event was a perfect introduction to Breeders—and our approach certainly had people talking."
In addition to AGENC, FX worked with Floral Crush to pull off the event. Scroll down for a look inside.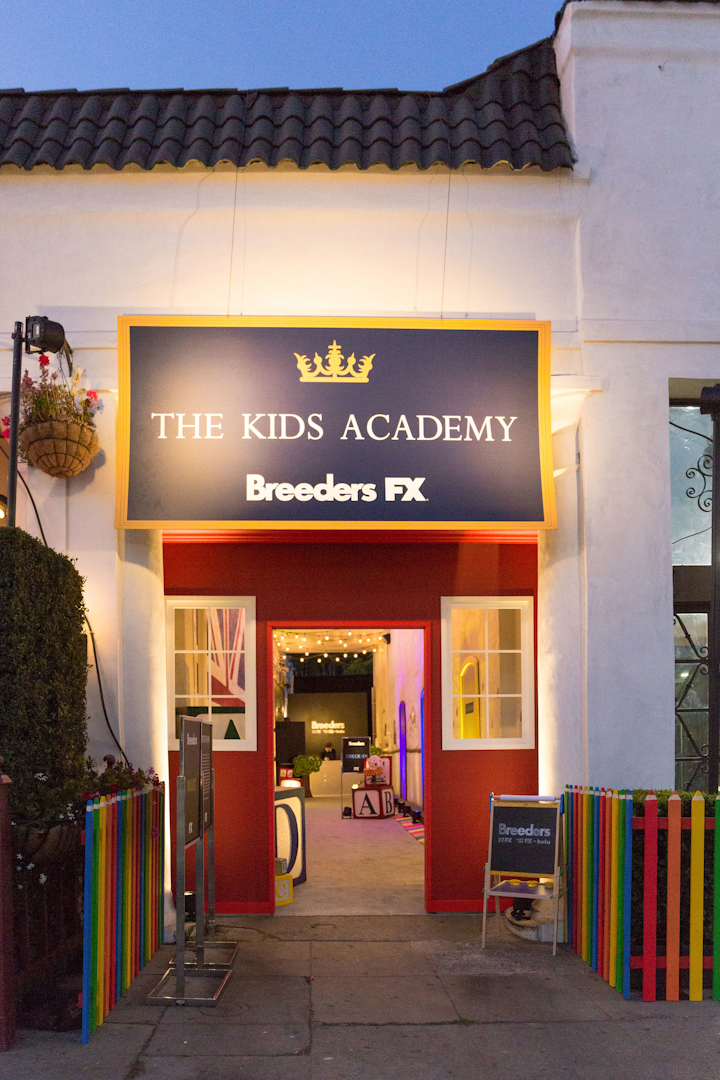 Photo: Courtesy of AGENC Experiential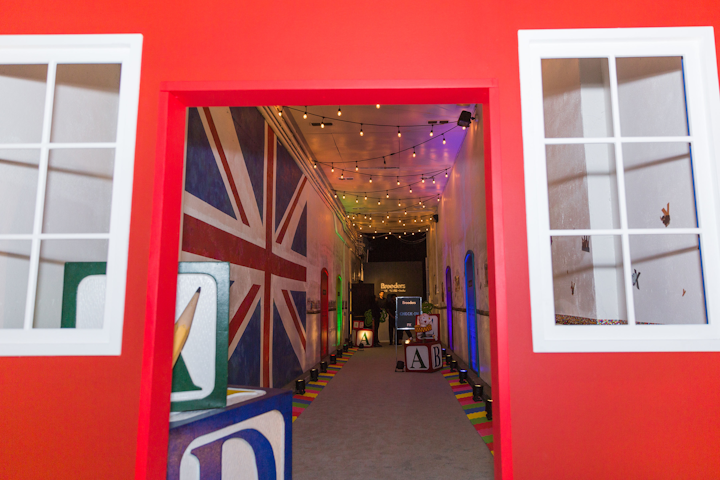 Photo: Courtesy of AGENC Experiential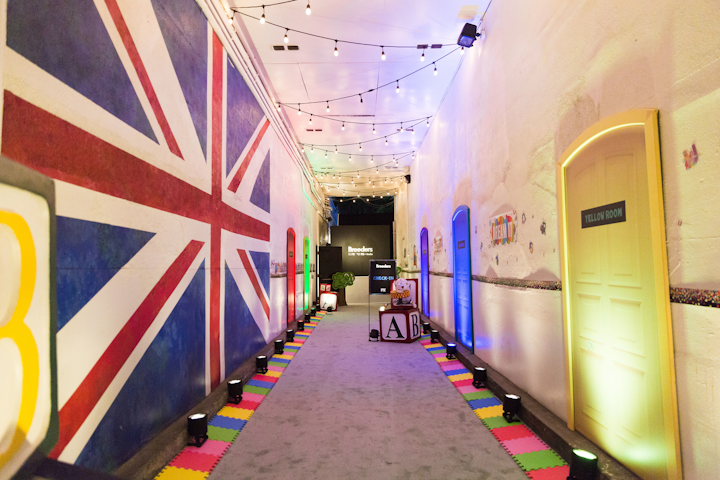 Photo: Courtesy of AGENC Experiential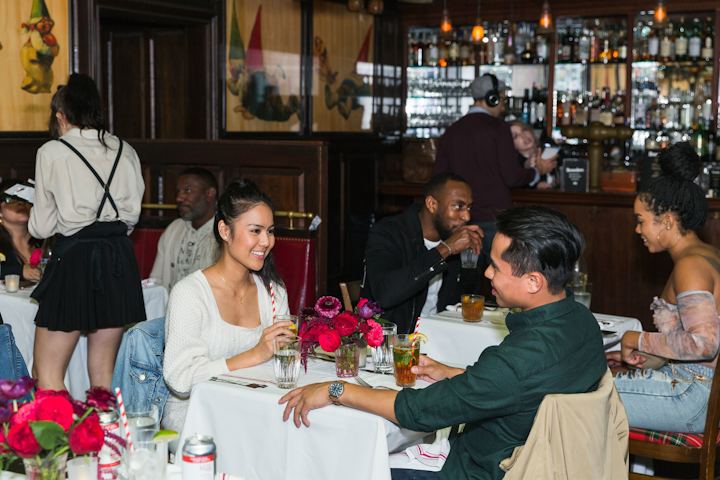 Photo: Courtesy of AGENC Experiential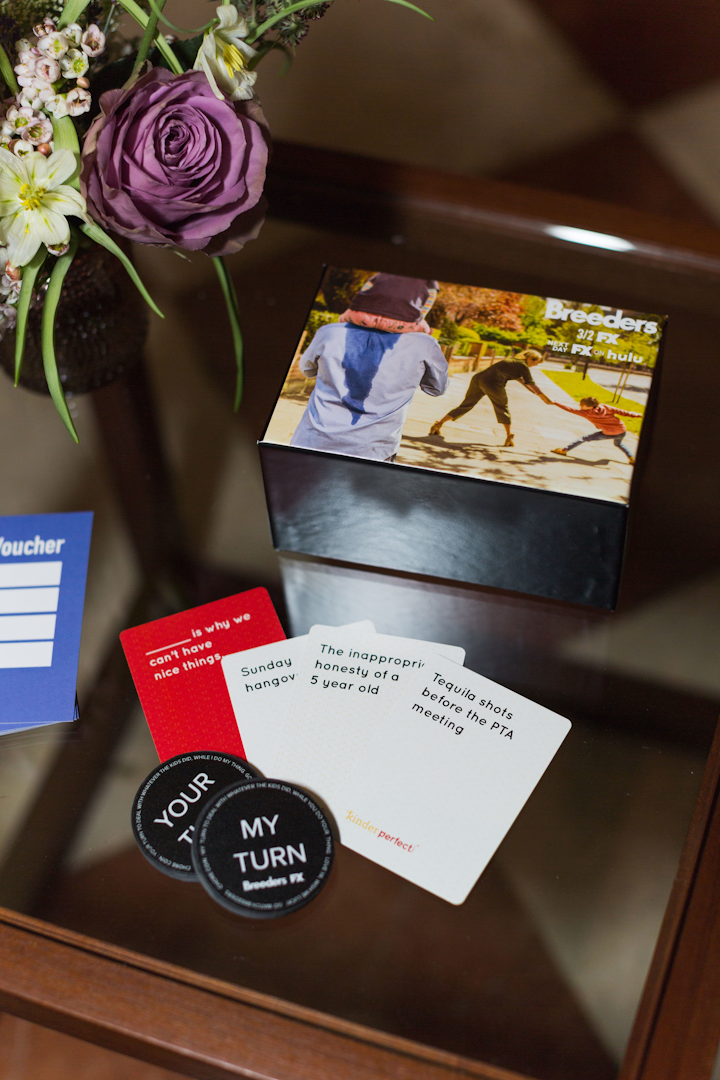 Photo: Courtesy of AGENC Experiential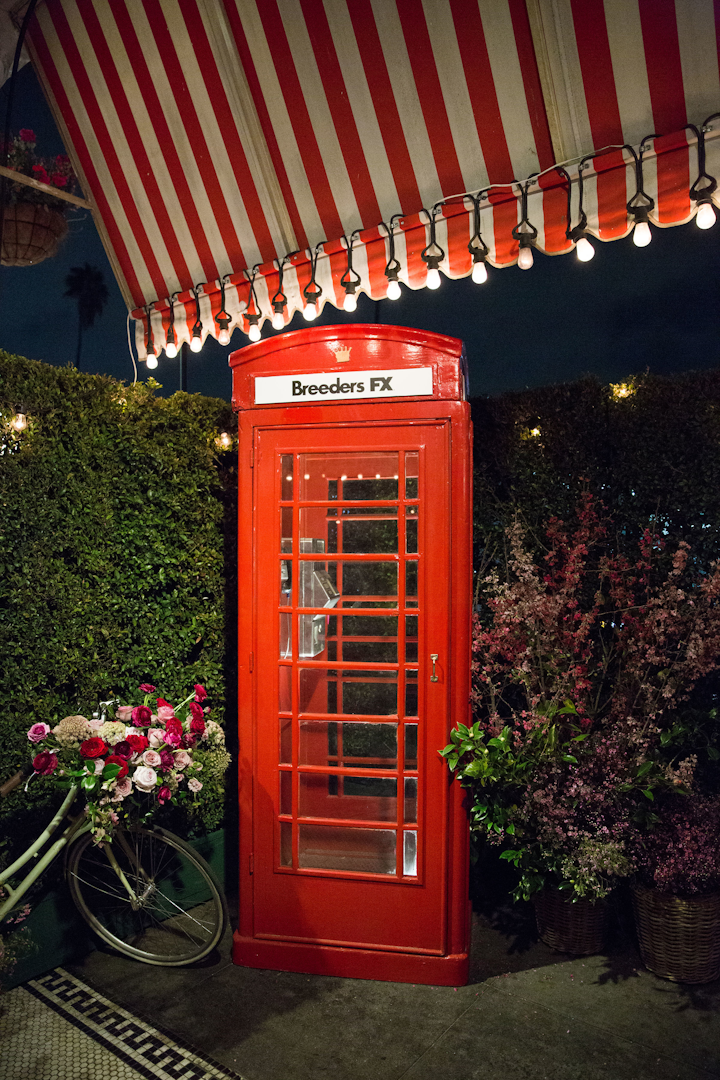 Photo: Courtesy of AGENC Experiential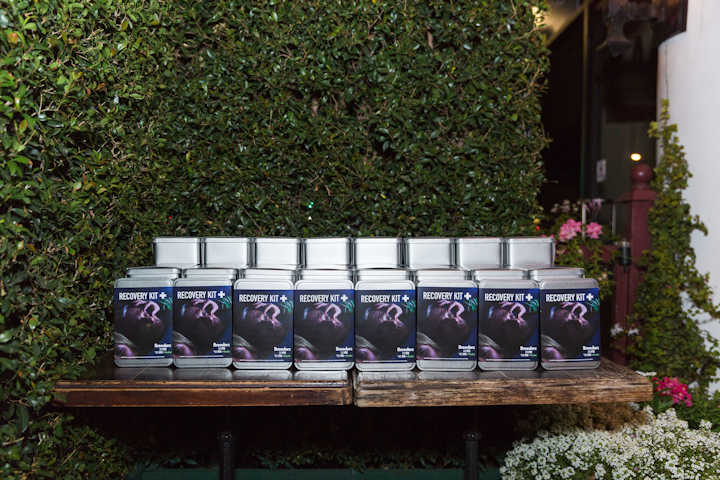 Photo: Courtesy of AGENC Experiential