This Week in Los Angeles: RuPaul's DragCon Pivots to Digital, Plus Revised Oscars Eligibility Rules, Freeform's New PR Head, and More
West Coast editor Claire Hoffman covers the week's biggest event news.
April 30, 2020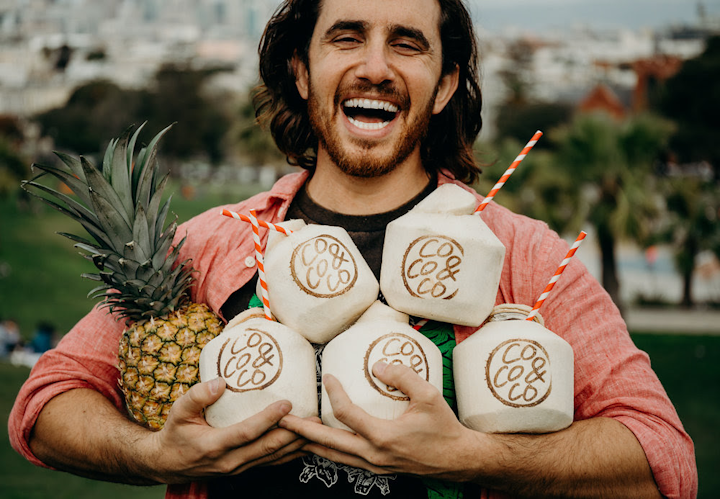 Photo: Courtesy of CoCo & Co
LOS ANGELES—Welcome to BizBash's Los Angeles-based column, where West Coast editor Claire Hoffman covers the week's biggest local news. Got a tip? Get in touch!
In Case You Missed It
In need of some decor inspiration? On BizBash this week, we took a look at how the California Science Center's annual Discovery Ball—held in early March before the museum's temporary closure—shook things up with two out-of-the-box themes and a new after-party layout. Come for the elevated take on LEGO, stay for the drone paparazzi and Mars-theme dinner party!
Pivot of the Week
RuPaul's DragCon, which was originally supposed to take place this weekend at the Los Angeles Convention Center, has pivoted to digital. The event will take place Saturday and Sunday on producer World of Wonder's YouTube channel, and will feature performances, panels, Q&As, and more. Previous editions of the convention have drawn a combined 100,000 visitors for its New York and Los Angeles editions.
In the News
While the 93rd Academy Awards ceremony is still scheduled for February 28, 2021, the Academy has revised some of its eligibility rules due to the COVID-19 outbreak. The Hollywood Reporter: "This season, and until further notice, films can qualify for the competition without screening for at least one week in a Los Angeles-area theater, the longstanding barrier for entry ... The awards rules committee, which is currently chaired by the Academy's first vice president Lois Burwell and comprised of roughly a dozen governors (including some boldfaced names like Whoopi Goldberg), emphasized that this should be a one-time adjustment."
The Orange County Fair, which was slated to run July 17 to August 16, has been canceled. Los Angeles Times: "Nearly 1.4 million people visited last year's summer festival—an annual event that's equal parts community celebration, carnival, and homage to California's deeply rooted agricultural history. Board members said large numbers of people flocking to the Costa Mesa locale would make social distancing nearly impossible. ... The Orange County Fair was canceled between 1942 and 1947 during World War II, but otherwise has been a summer staple for the region since 1890."
Governor Gavin Newsom has launched a new "Restaurants Deliver: Home Meals for Seniors" program in an effort to help both vulnerable seniors and struggling restaurants. Eater: "Participating establishments will be reimbursed up to $16 for breakfast, $17 for lunch, and $28 for dinner, providing much-needed revenue to ailing restaurants, whose dining rooms have been shuttered for weeks as a result of ongoing social distancing restrictions. ... Participating restaurants will be selected by local governments, and their meals must adhere to nutritional guidelines."
Venue Buzz
Earlier this month, the Malibu Beach Inn launched its YOUwork Package, which aims to give work-from-home employees a quiet place to increase productivity. For $150 per day, guests receive access to an oceanfront room from 9 a.m. to 5 p.m.; additional "work perks" include a delivered lunch from the inn's Carbon Beach Club. The 47-room, four-star hotel has a variety of other offerings during the stay-at-home orders, including a "virtual winemaker's dinner party," a partnership with Napa winery Far Niente. Attendees receive a door-to-door delivery with three bottles of wine and a four-course meal; guests then log into Zoom, where they are walked through food and wine pairings and can participate in a Q&A.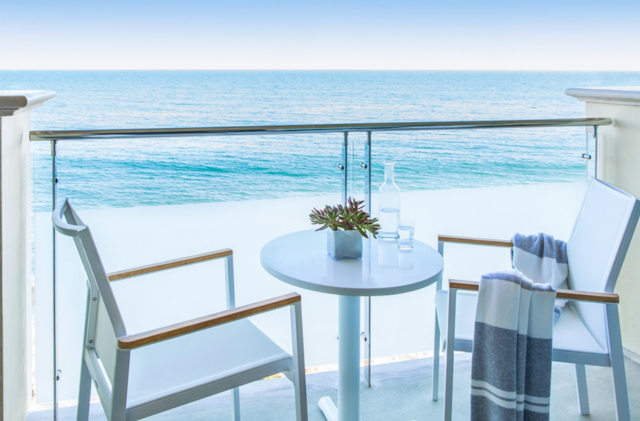 Photo: Courtesy of Malibu Beach Inn
Moves & Milestones
Kristen Anderson is the new vice president of communications for Freeform, where she'll oversee show publicity, awards outreach, and more; she'll also manage the annual Freeform Summit. Anderson has previously held roles at Netflix and Shondaland.
Overheard
"We are taking this opportunity to rethink what it means to be a neighborhood food provider. We are hoping to settle in a small production space in Altadena or the surrounding area, providing family-focused meals, meal kits, and in-house crafted ferments and preserves."
—Local catering company Hank and Bean, chatting with Forbes about how the team is working to strengthen its business while live events are on hold.
On the Scene
Last Sunday, GLAAD hosted "Together in Pride: You Are Not Alone," a live-streamed fundraiser that highlighted the LGBTQ response to COVID-19. Hosted by Billy Eichner and Lilly Singh, the virtual event had appearances from Barbra Streisand, Pete Buttigieg, Rosie O'Donnell, and more; it raised more than $225,000 for CenterLink. During the event, Pose star Mj Rodriguez and actor George Salazar performed their duet of "Suddenly Seymour" from the Pasadena Playhouse's recent production of Little Shop of Horrors.