How to Target Trade and Consumers in One Show
A new international motorcycle show this fall in Orlando will test this model.
August 22, 2013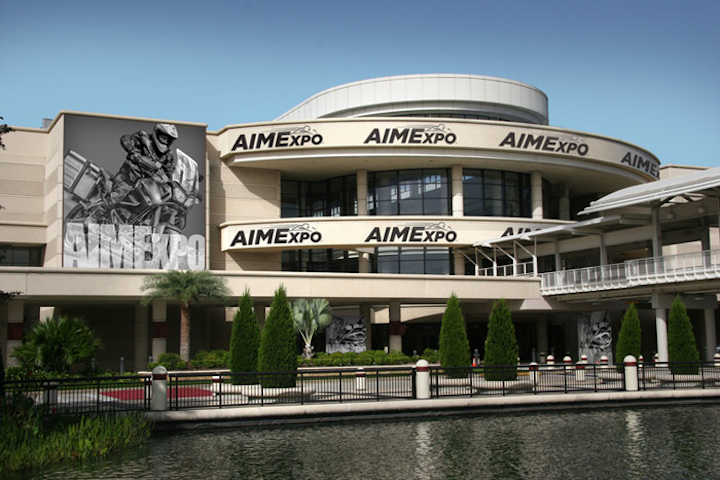 Rendering: Courtesy of Marketplace Events
The economic downturn of the past several years has caused many industries to rethink how they do business. Marketplace Events believes the motorcycle industry in the United States is now ready to embrace an event that is targeted at both trade and consumer attendees, a model that has been successful in Europe for years.
"The global economic crisis hit a lot of industries hard, including the motorcycle industry," says Mike Webster, president of the trade show division at Marketplace Events. "So the manufacturers and others in the industry are looking for greater efficiencies in getting their products into the hands of the end users."
The American International Motorcycle Expo, scheduled for October 16 to 20 at the Orange County Convention Center, is expected to draw 400 exhibitors, 6,000 motorcycle and power sports dealers, dozens of media representatives, and 30,000 consumers. Brands such as Yamaha, Suzuki, and KYMCO have already committed to participate.
The first two and half days of the show will be exclusively for buyers. The show will then close for four hours so exhibitors can tweak their displays or messaging before the show reopens to the public that evening and for the next two days.
"Our exhibitors can release their newest products to dealers and the media, and then the industry can get the perception from consumers of what they think of the product," Webster says. "We are building this from scratch. Mature shows—to add this element to it—is very hard to do. Some have tried to combine in the past, but when you've been doing your show for so long, getting your exhibitors to change their mentality to be there for extra days for trade and consumer is difficult."
The organizers are also trying a new strategy to serve the needs of attending members of the media by creating a work area for them on the show floor, offering easier access to exhibitors and show activities.
In addition to the 380,000 square feet of indoor exhibition space, the expo will include a large outdoor demo area, a trade-only education program, and seminars for consumers conducted on the show floor.
The show coincides with Biketoberfest, an annual event in Daytona Beach that attracts more than 125,000 motorcycle enthusiasts. Webster says it was not intentional, but they do hope to attract consumers as they travel to and from Daytona Beach, about an hour away from the Orange County Convention Center.
Featured Venues/Suppliers: